Throughout each decade trends change, evolve and create something new while pulling on the inspiration of the past. Knowing about the styles of each era is important to creating new ideas and starting new trends. In this series, Sherri Jessee compiled some of the most popular trends of recent times with how-to's for each. For motivation and education, see how she created each look below.
---
50's Classic Coif
The classic looks that became popular on the Red Carpets of Hollywood are the perfect style for any party.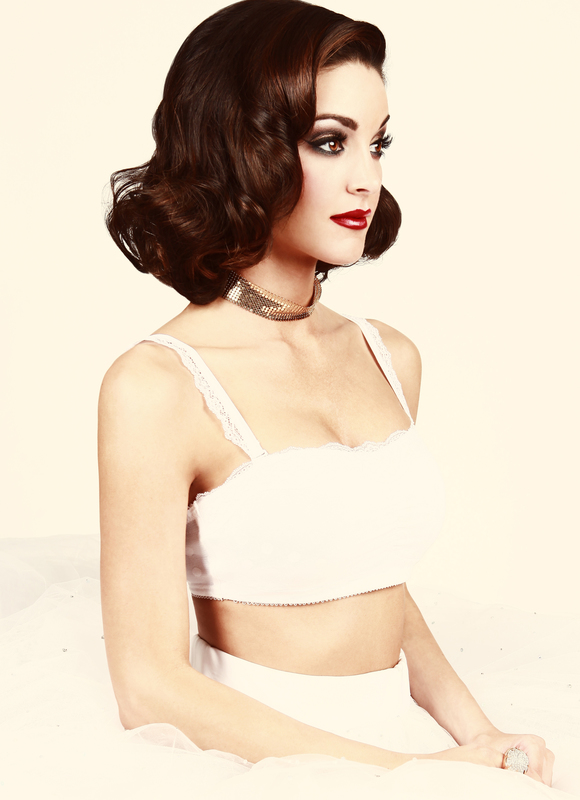 1. Using a 1" curling iron, curl hair section by section all in the same direction. Be sure to spray each section with a heat protecting flat iron spray. (I used Rusk Thermal Flat Iron Spray).
2. Brush curls into shiny waves using a smoothing brush.
3. Longer hair can be easily pinned up to create the illusion of shorter length.
60's Up-Do
The easiest way to recreate this mod style is to take carefree curls and position them high on the head, creating an easy up-style.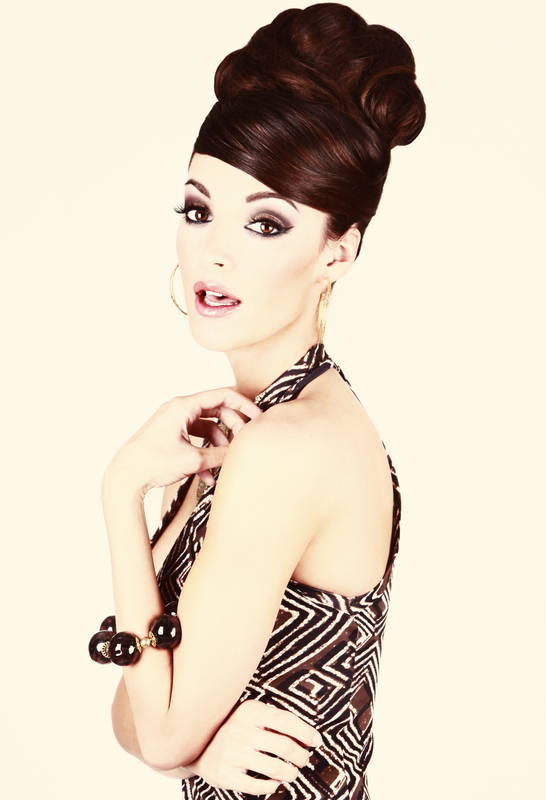 1. Section hair from ear to ear and brush the section behind the ears up and secure into a ponytail.
3. Loosely scatter curls and secure in a random pattern with bobby pins.
4. Create a deep side part and sweep front section across forehead and pin securely for an alluring fringe.
5. Spray all over for hold and shine with Sherri Jessee Stay Extra Hold Hairspray.
70's Pony Up.
Sleek ponies are the chic answer to second-day hair and go great with a pair of bell bottoms! To achieve this simple look follow a few simple steps.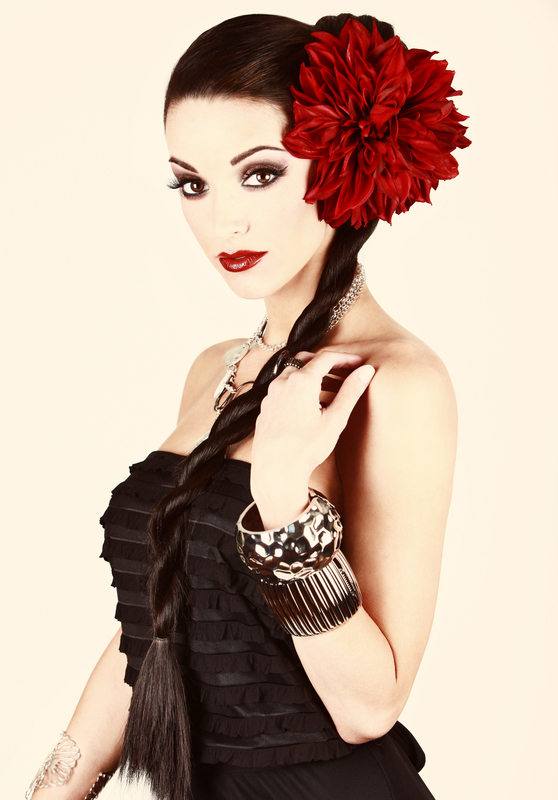 1. Smooth hair back into a high ponytail and secure with a covered elastic.
2. Divide hair into two sections.
3. While twisting the two sections counter clockwise, simultaneously wrap them together.
4. Clip in a chic accessory like this gorgeous flower.
80s Rock!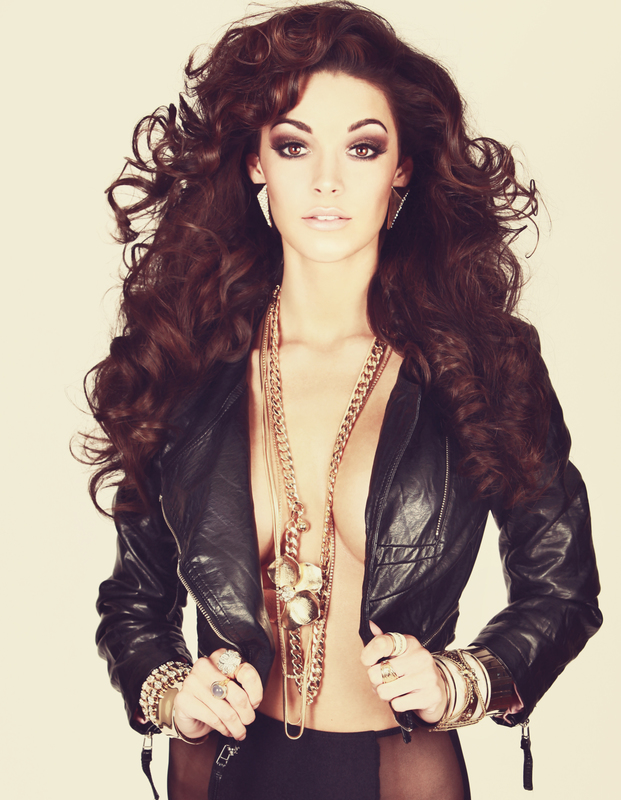 Wild texture reminiscent of 80s rock bands is back and better than ever and with a few products, you can easily create an 80s style of your own!

1. Be sure to prep hair with a heat protecting spray for long-lasting curls. Then wrap random sections around a curling iron, pulling some to add variation.
*Pro tip: Using clip-in extensions are a great way to add length and volume if needed.
2. Once hair is curled/waved, spritz Texture Spray throughout, separating curls/waves as you move around the head. If more volume is needed, you may need to tease a few sections to achieve the desired height.
Hair & Makeup: Sherri Jessee
Assistant: Maggie O'Rourke
Photography: Brad Lovell
Model: Lauren Barnette
Post Production: Julia Kuzmenko
​