One of our editors just returned home from a marvelous wedding abroad in Australia, Melbourne to be exact. While she reminisced about the adorable Penguins she saw on Phillip Island, the scrumptious food she ate, and the absolutely beautiful wedding she attended – she came back with one tip from her hairstylist there that we've actually never heard before, and now we're genuinely interested in trying it out.
On the day of the wedding, opting for a slicked back high pony with a cascade of curls, her stylist, Zoe Karlis, used a special product to get the sides of her pony super slick – KY, Jelly that is. Although our first reaction was probably the same as yours…"Wait, WHAT?" The more we thought about it, the more it made sense – it wouldn't dry out and get hard or flakey, and it would keep her hair in place all night long. Granted it was extremely humid (as they had just weathered a storm) so this might have even helped keep the frizz at bay, especially her pesky baby hairs. Throughout the walk down the aisle, the speeches, the photos and of course the dance floor, her hair stayed perfectly in place. The bride even got a touch of it at her roots, which kept her strong center part and smooth waves perfectly in place.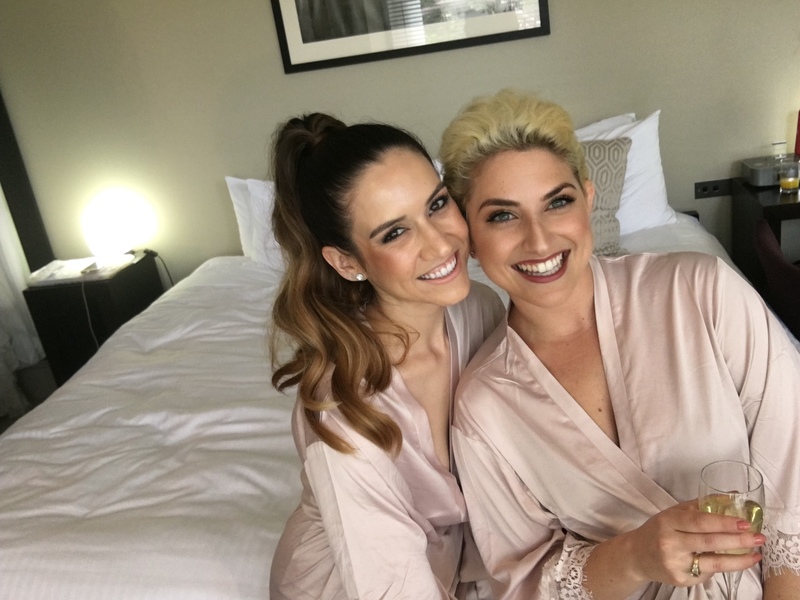 The bridesmaids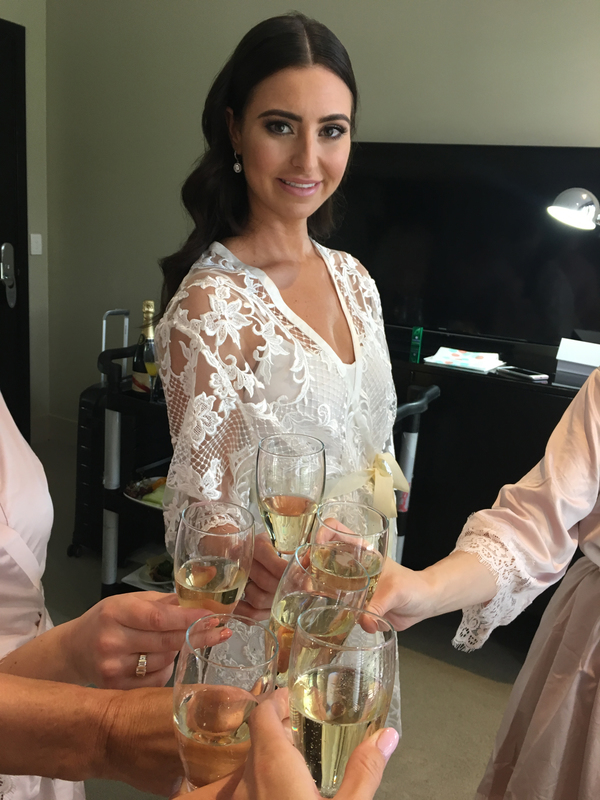 The beautiful bride!
How to apply it? You can use a small amount on a toothbrush to gently control areas of need.
Now, you might be wondering about the morning after – because you know we were! According to our editor, the mess was nonexistent. In fact she was able to touch up her hair a bit in the morning and get to her "recovery brunch" on time, same hairstyle and all. She didn't notice any residue on her clothes or pillow and was extremely satisfied with the results. The following evening she washed and conditioned like normal, using KEVIN.MURPHY HYDRATE.ME WASH twice to get the "slippery" feeling at her roots out (her words exactly).
The verdict: "I'd use this at home, it seemed easy to use (way easier than gel) plus I preferred the outcome to gel." This sounds like a promising statement, so we might have to try this out at home.
Thoughts? Have you ever used lube or other unconventional products to style hair? We'd love to hear about it! Let us know in the comments below or reach out to us on social!
---
Looking for even more hair hacks? Simply stop by the Bangstyle store and check out all the options!