Halloween is literally just around the corner! If you or your clients are struggling for last-minute Halloween costume inspiration look no further! Karla Valenzuela, Sam Villa Ambassador @kolor.me.karlaa is demonstrating a quick and easy way to add tinsel to hair to create a festive finish.
While the trend of applying tinsel came out a few years ago, the process has always been seen as tedious and time-consuming. Karla is showing off two new installation methods that are much easier and faster just in time for Halloween! Watch below see the application method and follow along for tips to get the Tinseled Spider Web Tail look!
"Tinsel excites me because I have an obsession with anything holographic, and I love that it makes hair look iridescent! It's a trendy way to be fun without any long-term commitments or harm to the hair," says Valenzuela. The great part about aluminum tinsel is that it can be left in the hair and washed, styled and manipulated with hot tools. Valenzuela says a multi-pack of 20 colors only costs about $10, so it's a great add on service during the holidays.

Get The Look: Tinseled Spider Web Tail
Prep tinsel extensions - use Bellami one sided extension tape and attach tinsel strands to the sticky side. Then, press double-sided tape over the tinsel to "sandwich" it between both tapes. Be sure to leave the protective tabs on the other side of the double-sided tape until ready to use.
Prep hair with a directional blow dry using a paddle brush and Redken Guts 10. Blow dry all the way back for a low ponytail.
Peel off protective tabs from the tinsel extension and press them on with the sticky side to the hair. Place them in the interior of the hair 1" from the hairline. Eight tinsel extensions were used for model.
Use a Sam Villa Artist Series Finishing Brush and Redken Fashion Works 12 to gather all hair into a low ponytail. Secure with black sewing elastic and a butcher's knot. Wrap the elastic several times to embellish.
Use an extra-long piece of the sewing elastic and a plastic needle (from a craft store) to weave in a spider web. Start sewing in a weaving motion as if highlighting hair (from the bottom of the pony up) and create a checker pattern by weaving every other section.
Once the web is big enough, bring the sewing elastic underneath hair and connect to the starting point of the web and tie a knot.
Spray Redken Iron Shape 11 for heat protection to the ponytail and use Sam Villa Pro Results Double Waver to create texture. IT'S OK TO ADD HEAT TO THE TINSEL!
Finish with Redken Triple Take 32 for lasting hold.
Shop The Style:
Sam Villa Light Professional Ionic Blow Dryer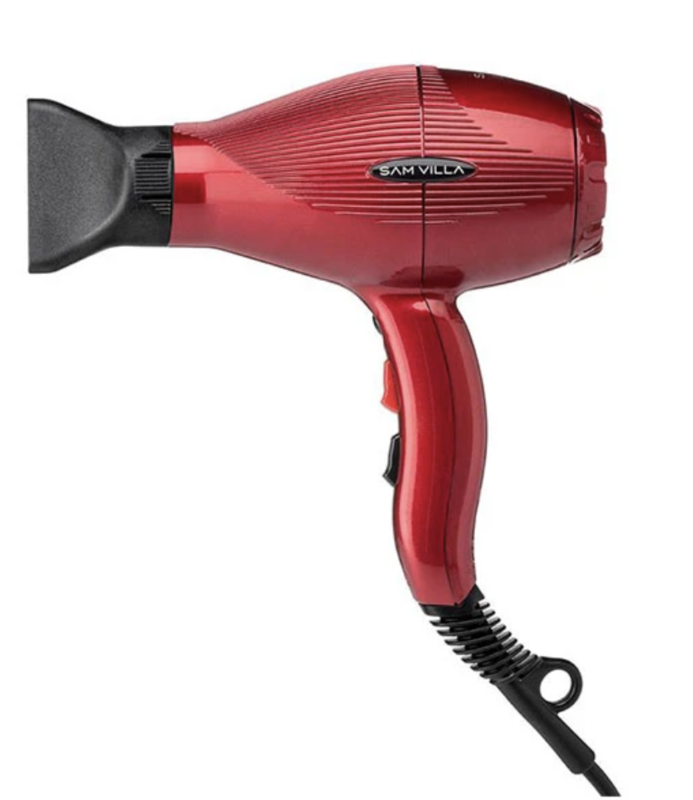 Sam Villa Artist Series Finishing Brush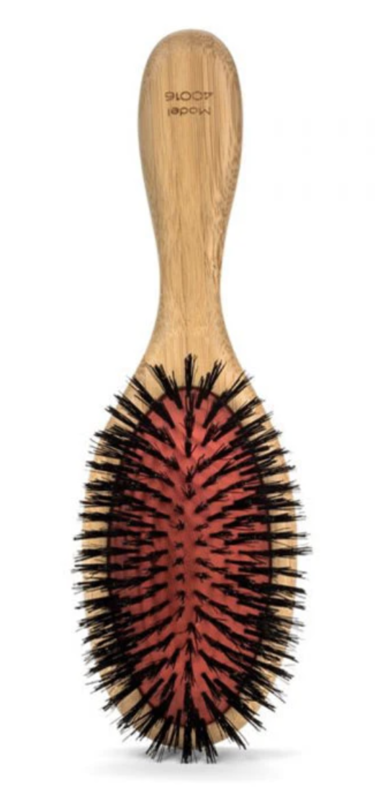 Sam Villa Pro Results Double Waver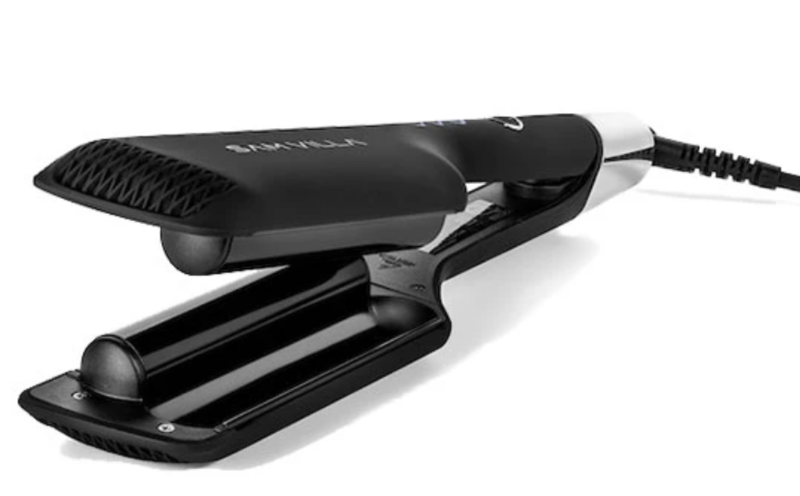 Get inspired by Sam Villa and Ambassadors with FREE weekly LIVE education here.