With so many of trying to stay cool, there's no reason why you should inflict any unnecessary heat damage on your strands. With Zoom calls happening what feels like every 10 minutes, we need to ditch the messy bun once in a while and change things up with a new style. Enter: heatless hairstyles. Not only are they healthier for your hair, but they can also help you look put together without actually trying—a major win for all of us struggling to find the motivation to even put on actual pants these days. Check out our fave heatless looks you'll want to wear all season long.
Foolproof Air-dry
Air-drying your hair often feels like a gamble; you'll either end up with gorgeous effortless texture or, your hair will resemble a lion's mane—there is no in-between. Understanding how to air-dry your specific hair type will allow you to feel more comfortable going heatless.
For fine or straight hair: Spritz in a lightweight leave-in conditioner as well as a couple of pumps of volumizing mousse to damp hair. Tousle, don't scrunch, the hair to create volume sans frizz and let hair dry for 10-15 minutes, then apply a wave spray to add texture to any straight ends.
Our product picks: KEVIN.MURPHY STAYING.ALIVE + KEVIN.MURPHY HAIR.RESORT.SPRAY
For medium or wavy hair: Apply an anti-frizz leave-in conditioner, then apply a curl cream to activate your natural texture. Finish with a dime-size amount of dry oil to lock in shine and minimize frizz.
Our product picks: Redken One United + Redken NBD Airy Cream
For curly hair: After using a cleansing conditioner in the shower, rub a medium-hold cream in between your hands, then cup your curls and gently push the hair up. This will activate your curl pattern without causing frizz. Repeat the process until the cream has been applied to all of your hair, then use a microfiber towel or cotton T-shirt to remove any excess water. Secure long metal clips into the roots of your hair to add volume, then allow hair to dry completely.
Our product picks: Wella Professionals Nutricurls Cleansing Conditioner for Waves & Curls + Wella Professionals Nutricurls Curlixir Balm Defining Balm for Curls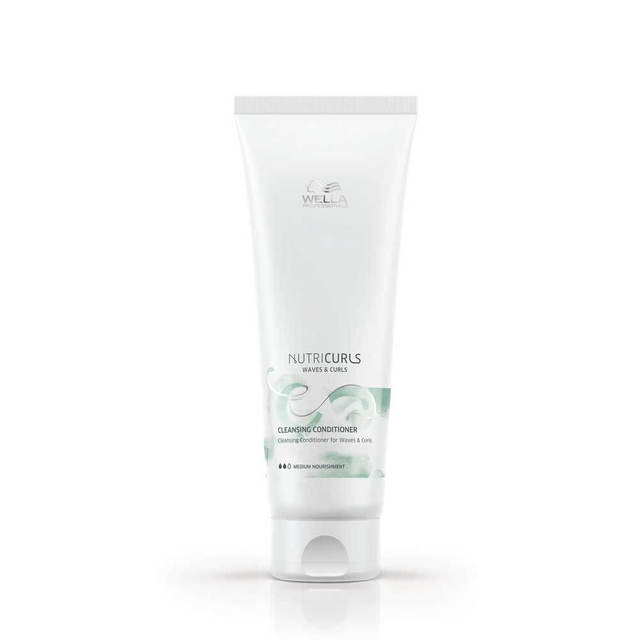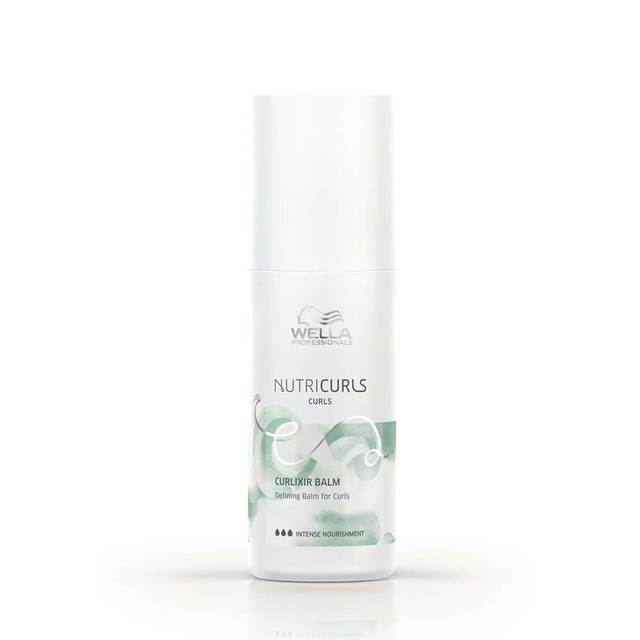 Bubble Braids
Just because your relationship with your curling iron is cooling off at the moment doesn't mean you can't rock your go-to texture. Bubble braids allow you to transform your damp locks into cool-girl beach waves, minimal effort required. Starting on damp hair, apply a smoothing cream and comb it through, then divide your hair into two large sections. Next, grab a small section from the front of your hair and secure a hair elastic at the top, roughly an inch from the roots. "Bubble," or pull the sides to create volume above the hair elastic, then pull a small amount of hair from the next section and add a second hair tie about an inch under the first, "bubbling" it up as you go. Repeat the process until all of the hair on one side has been tied up into a braid, then repeat on the other side. Allow the hair to air-dry completely (blow-drying may cause frizz), then gently remove the hair elastics and finger-comb your hair to reveal gorgeous, mermaid-like waves.
Learn the technique here:
Headband Curls
Craving voluminous curls but never able to achieve them via braids? Try using an elastic headband instead. On damp or dry hair, pull an elastic headband over your head, placing it at ear level. Next, grab a 1-2 inch section of hair and pull it over and around the band. For tighter curls, wrap the sections closely together, or, for loose waves, work in larger sections and wrap the sections loosely around the band. Allow hair to set, then gently unwrap the hair from the headband and finger comb through.
Rope Braid
If ponytails have been your jam this quarantine, spice up your go-to style with a rope braid. The sleek look is edgy and refined, yet it takes only a couple of minutes to create. To start, pull your hair into a high ponytail, then separate the ponytail into two sections and twist each section in the same direction. Next, wrap the two sections together in the opposite direction to create a "rope-like" texture. Secure the hair with a clear hair elastic, then use a pomade to smooth down any frizz and give the style a slick finish.