You've started to hear jingles on the radio and your favorite holiday movies have started appearing on Netflix. While some rejoice in eggnog and twinkle lights this season, beauty lovers everywhere are excited about the latest KEVIN.MURPHY holiday releases. If you've been looking for something to gift yourself or someone you love, we suggest starting with some of our favourite gift packs, already wrapped up for the holidays!
SWEET HYDRATION
The swift change in weather and drop in temperature can leave many clients looking for a way to add back moisture into their style. The SWEET HYDRATION gift pack is great for anyone who is looking to upgrade their self-care routine and prep their strands for a stellar style.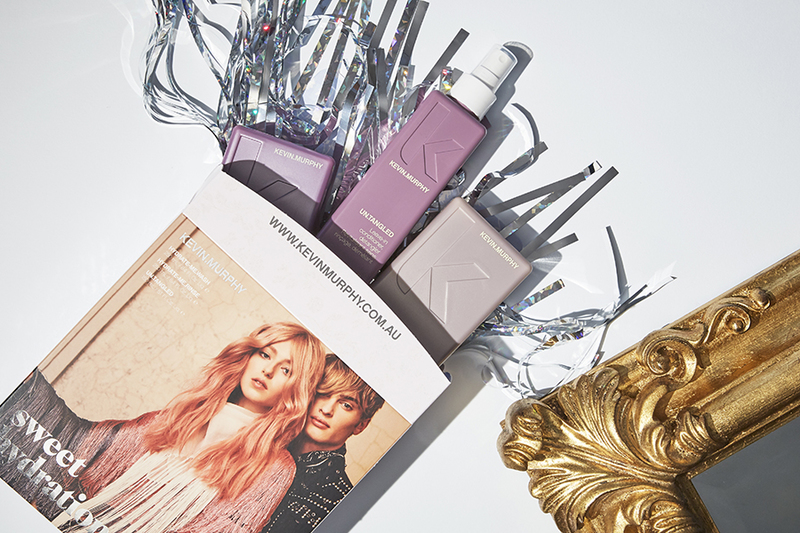 Contains:
SPEAKING VOLUMES
For the color-treated client who needs a little extra oomph this season. ANGEL.WASH and ANGEL.RINSE delicately cleanse and moisturize while treating damaged hair and maximising colour longevity.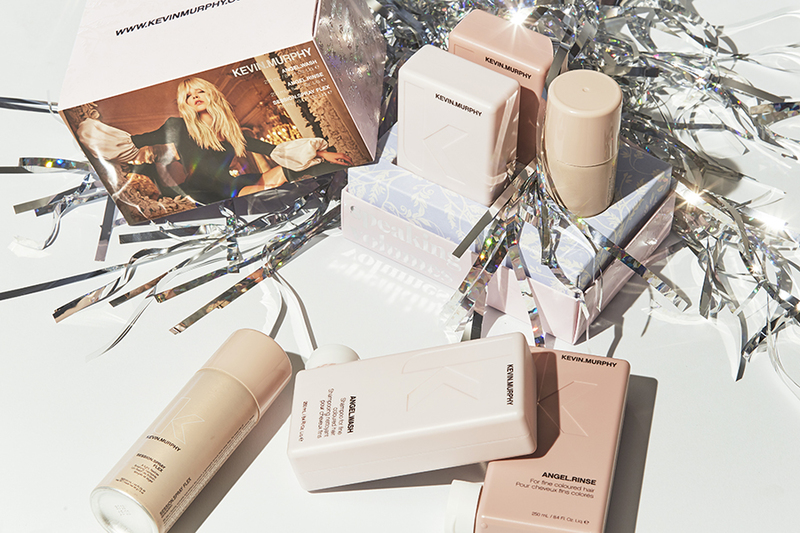 Contains:
SESSION.SPRAY/SESSION.SPRAY FLEX (*TRAVEL SIZE)
FRESH MIX
This collection is perfect for anyone who is looking for a fresh start this season. The shampoo and conditioner will stimulate the senses and the strands while clarifying the hair and scalp. Shorter hairstyles will love this mix with the addition of ROUGH.RIDER and FREE.HOLD to create definition, add shine and strengthen ends.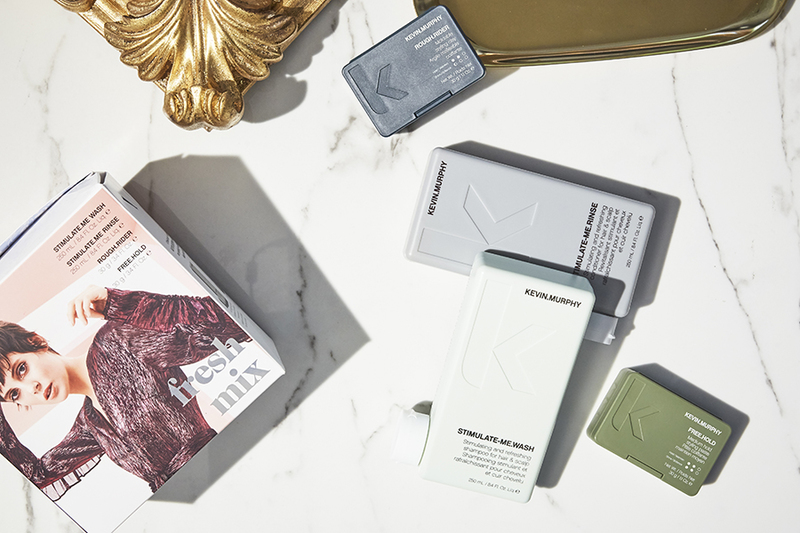 Contains:
EVERYTHING BLONDE
Post-summer, blondes often need to switch up their hair care routine and this collection is a great way to start. The lavender-hued wash will instantly combat brass while revamping colour with optical brighteners. Seal the deal with CRYSTAL.ANGEL and SHIMMER.ME BLONDE to create a style fit for a shiny New Year.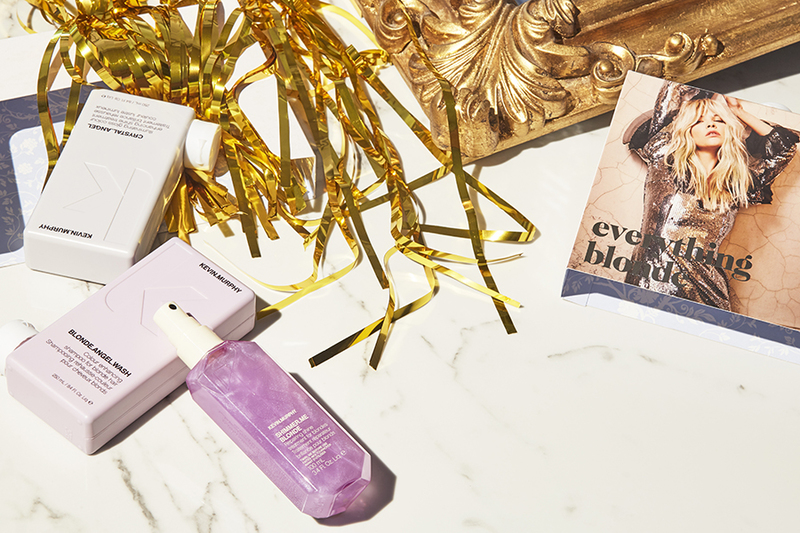 Contains:
SHIMMER TIME
Everyone needs a helping hand around this time of year. Let SHIMMER TIME help your hair! With a repairing shampoo and conditioner duo that will bring tired hair back to life and SHIMMER.SHINE to treat. This pack will create a seamless finish without weighing down your style.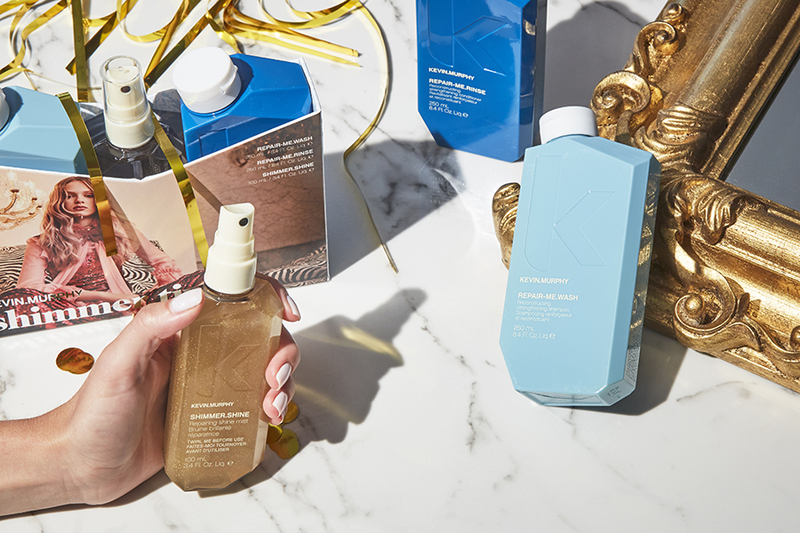 Contains:
SMOOTH IT ALL OVER
If you're blowout regularly consists of fighting off frizz, SMOOTH IT ALL OVER is a clear choice. Delivering an all-over softness and seamless shine, this year KEVIN.MURPHY is also including a limited edition HAND LOTION that will calm anyone's senses this holiday season.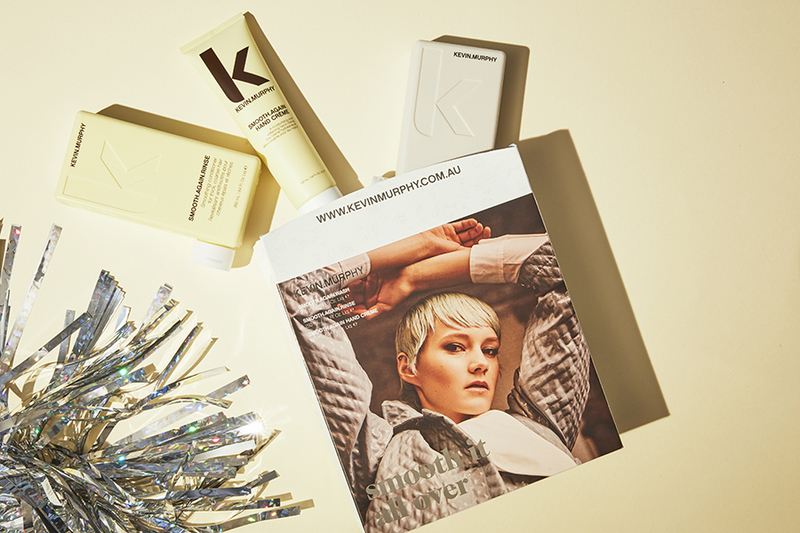 Contains:
LIMITED EDITION SMOOTH.AGAIN HAND LOTION