The holiday season has officially begun and while we look forward to the food and festivities that will be gracing our days and nights, we can also look forward to the styles this season brings out! There will be plenty of holiday gatherings and office parties, which means it's time to spruce up your go-to look with a little glam! Take a peek at this classic hair and makeup tutorial the brilliant Sherri Jessee created that is sure to make heads turn at your next event!
Classic + Chic Makeup:
1. Begin with a clean, moisturized face. Tweeze any stray brows. Use a fine angled brush and Sherri's Brow Balm in Brunette to enhance brow shape.
2. Use a concealer brush to cover eyelid with Urban Decay Eyeshadow Primer.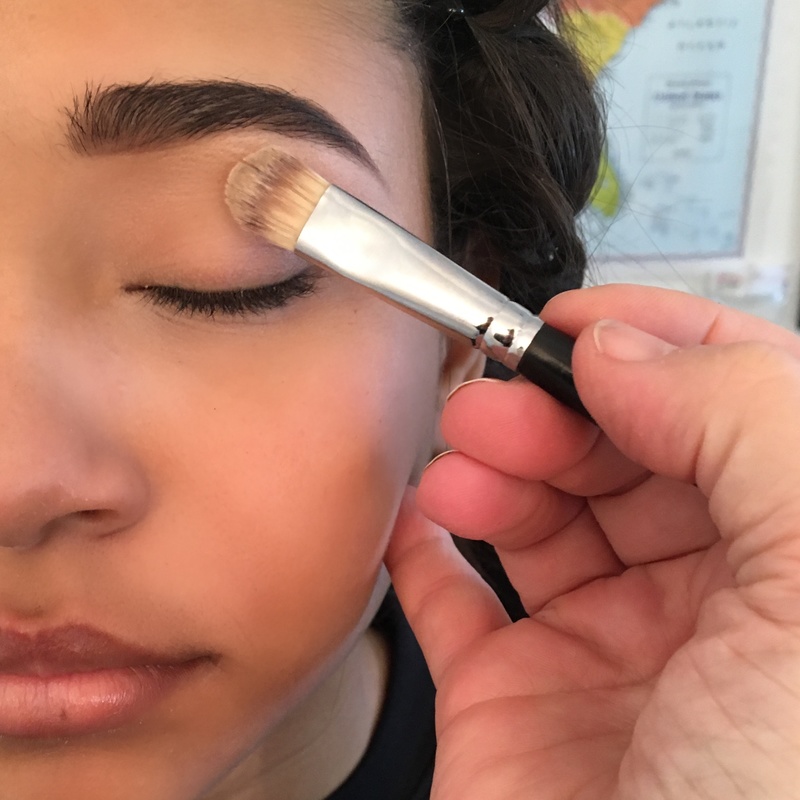 3. Shadows used: Sherri's "Guilty Pleasure" Shadow Quad. Cover the entire eyelid with a light shadow in White Gold.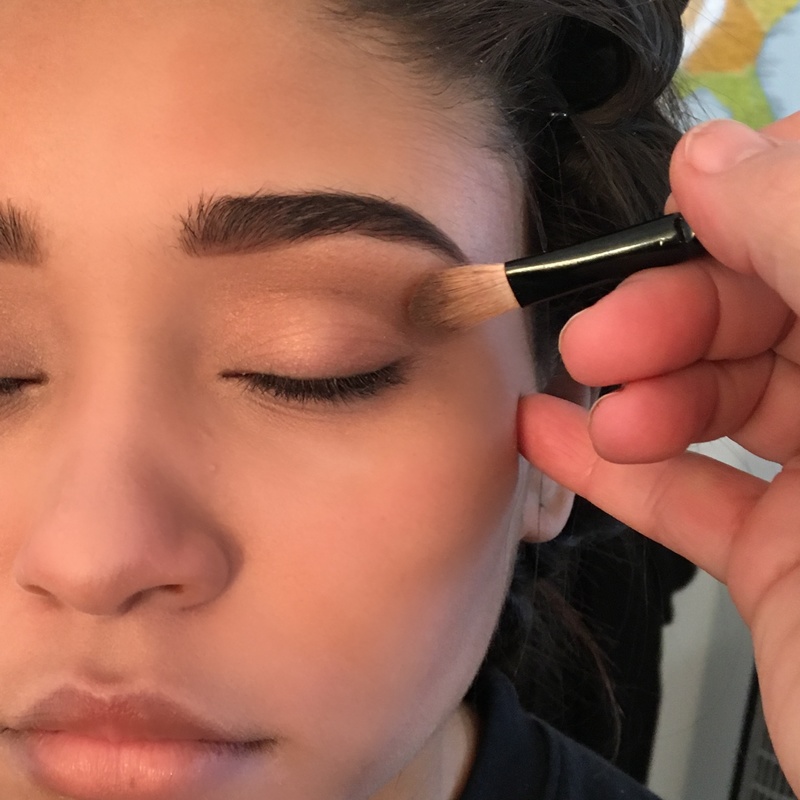 Sweep and blend Chantilly shadow in the crease for a transition shade. Then add Teak for more drama.
4. Apply Super Wear Gel Liner in Noir close to the lash line and on the waterline.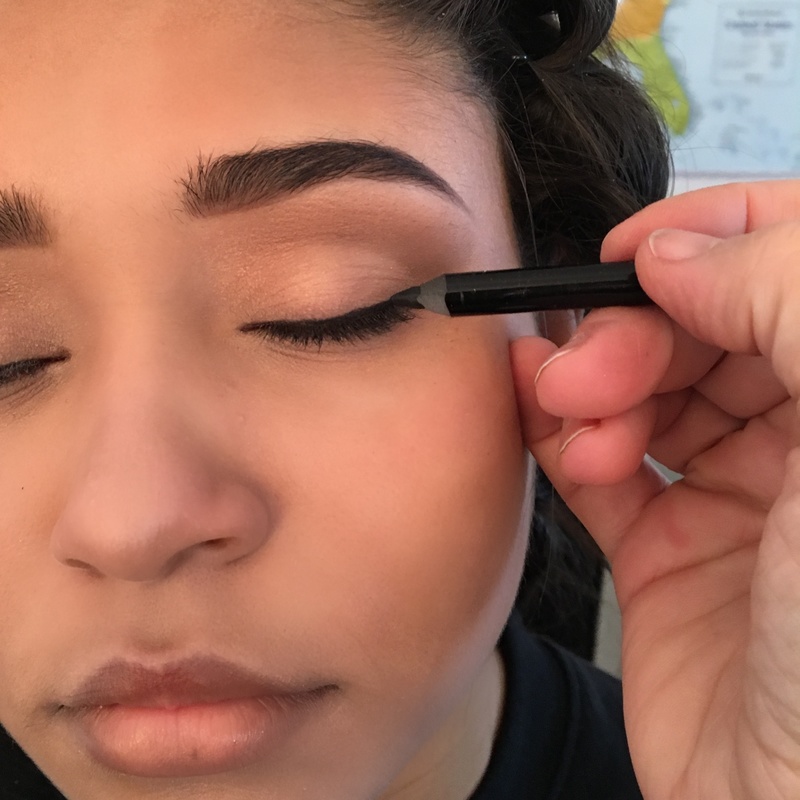 5. Use a flat brush and Vintage Gold shadow to soften and blend the eyeliner and also sweep under eyes.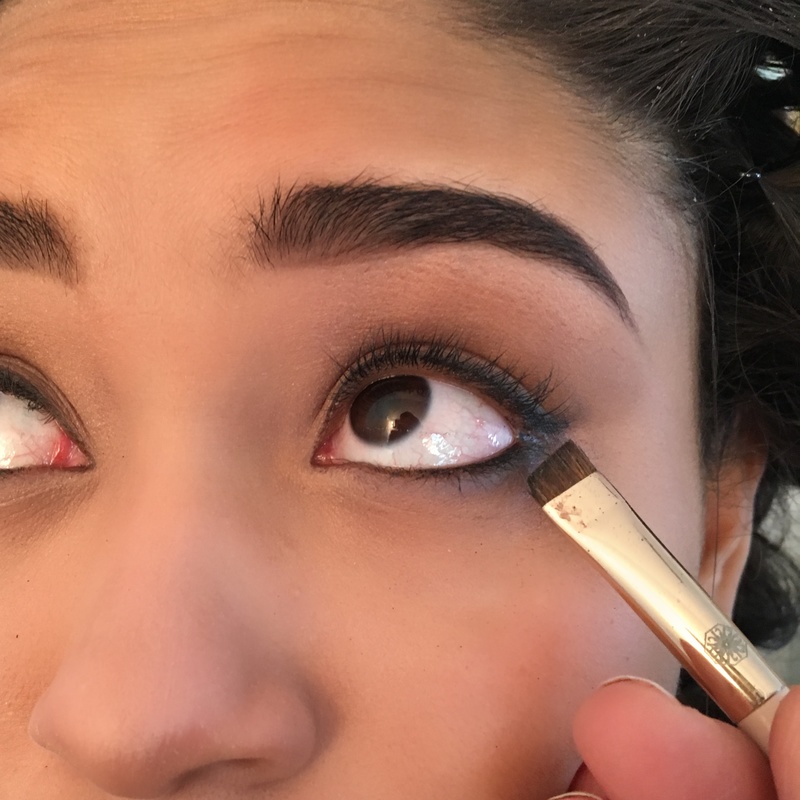 6. Apply Mary Kay Lash Love mascara to top and bottom lashes and apply Lilly Lashes in Miama for extra drama.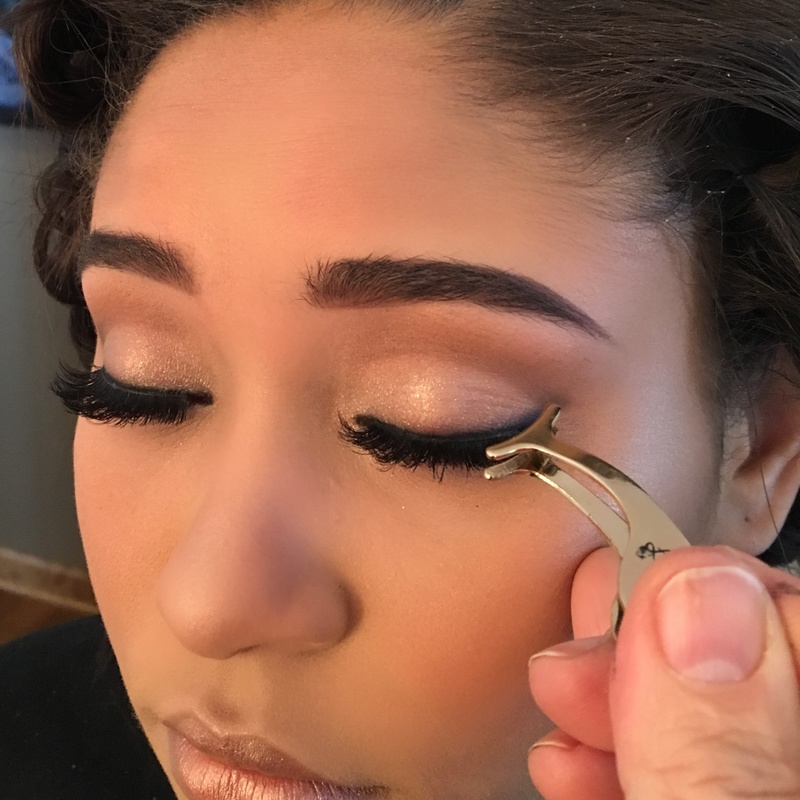 7. For natural looking flawless finish use Temptu Airpod Airbrush Foundation in Toffee.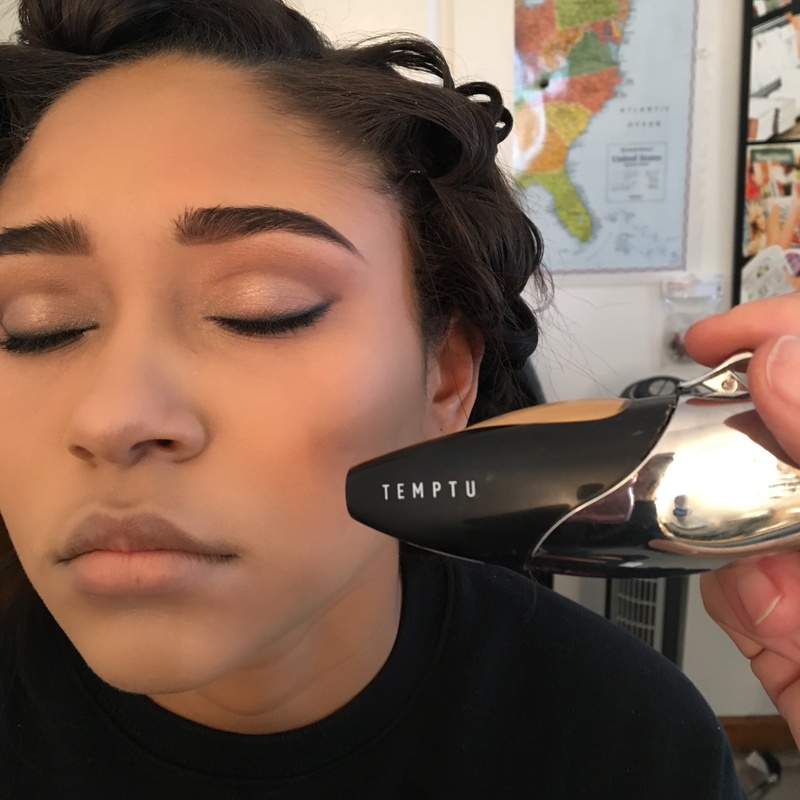 8. Sweep Mary Kay Shy Blush from the apples of the cheeks toward the hairline.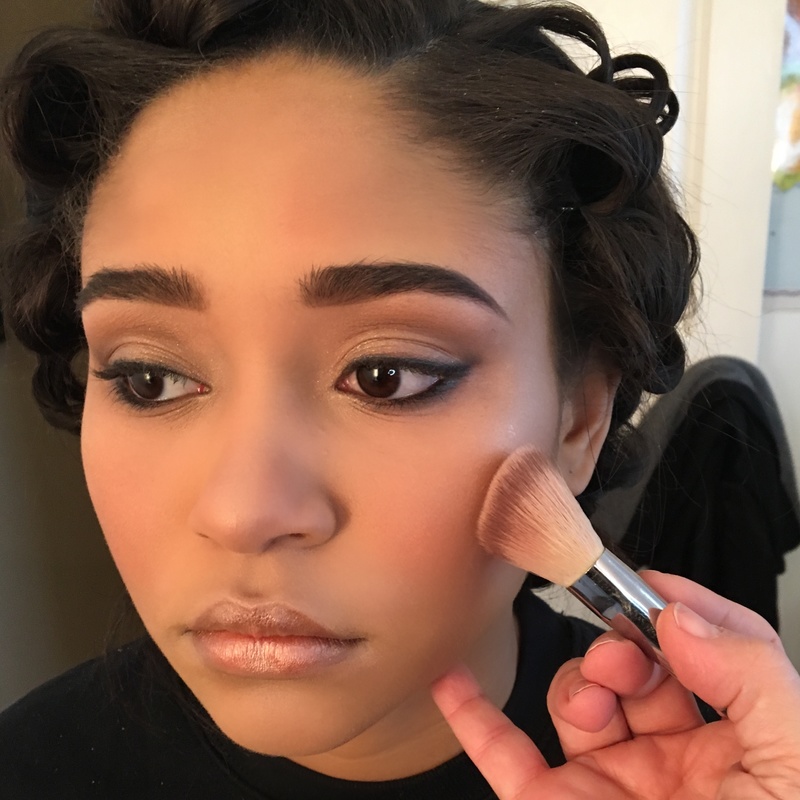 9. Sweep Tarte Contour Powder in hollows of the cheeks and highlighter to create beautiful highlights on the cupid's bow, tear duct, and cheekbones.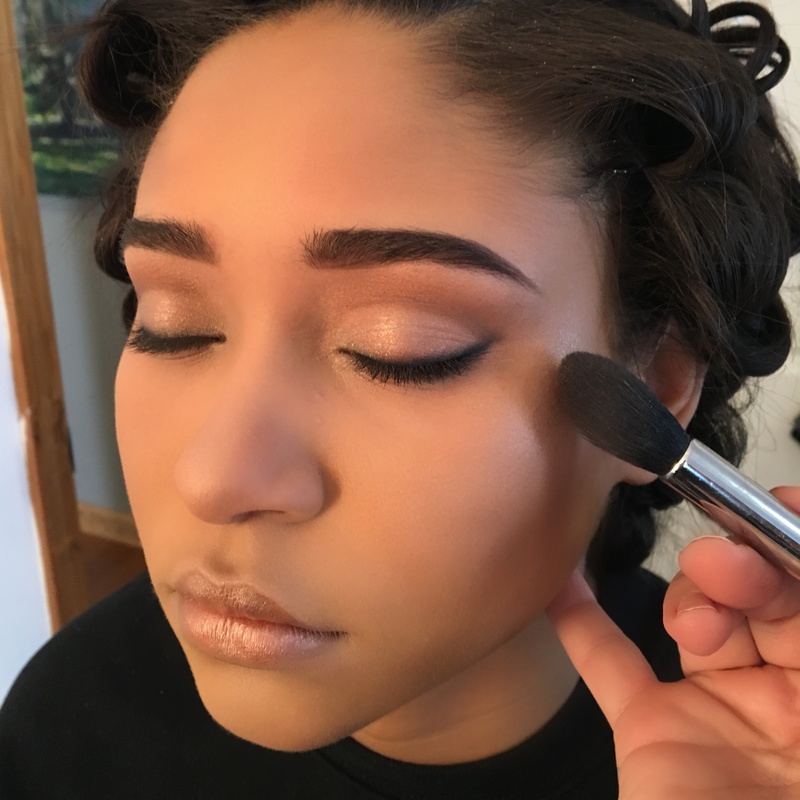 10. Using a lip brush for accurate application, apply Sherri's Liquid Lip in Almost Innocent. Tap a little Shy Blush over the lips for long lasting sheen.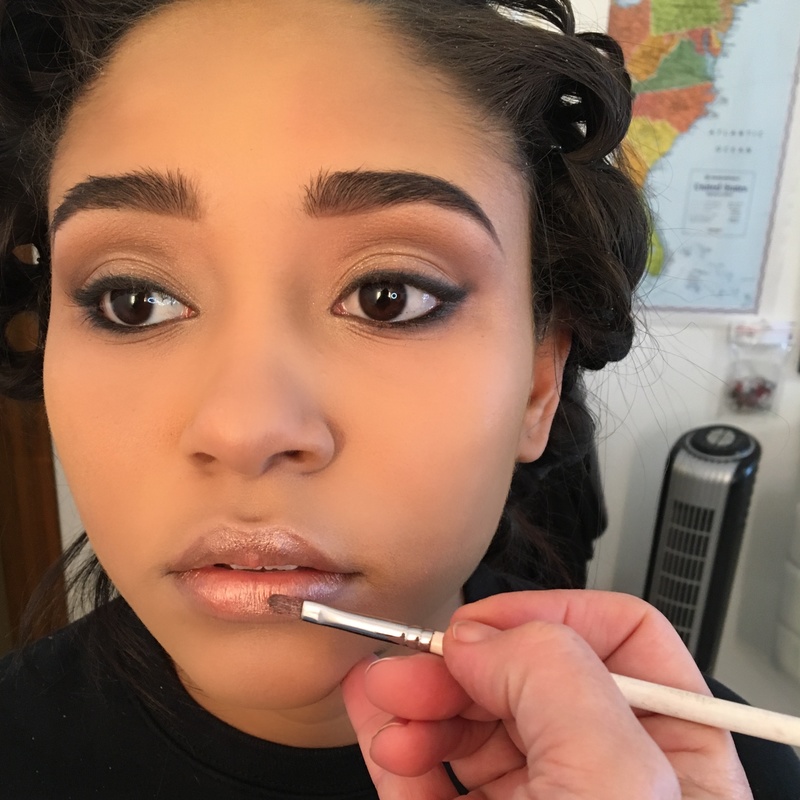 Sherri's makeup can be found: www.sherrijessee.com/shop
Twisted Chignon
1. Begin with hair that has been curled on a 1 ¼" curling iron. Lightly tease the top section and smooth hair back. Secure the hair tightly into a low ponytail.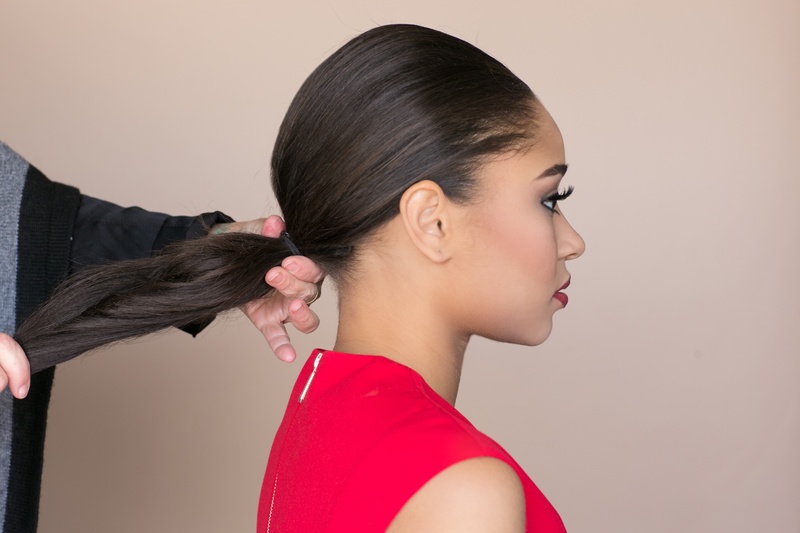 2. Split the pony into two sections and twist into a rope. Tie off the end with a tiny elastic.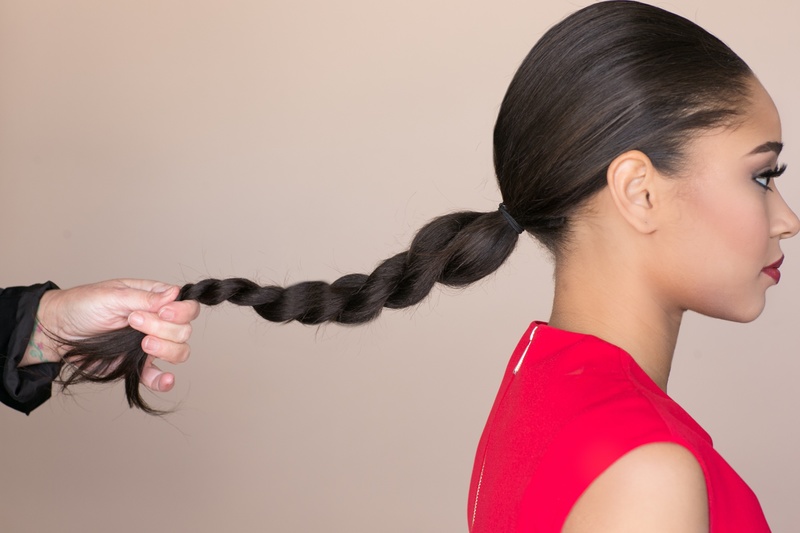 3. Twist the roped section into a coiled chignon low on the nape and secure with a few bobby pins. Spray as needed to control flyaway strands.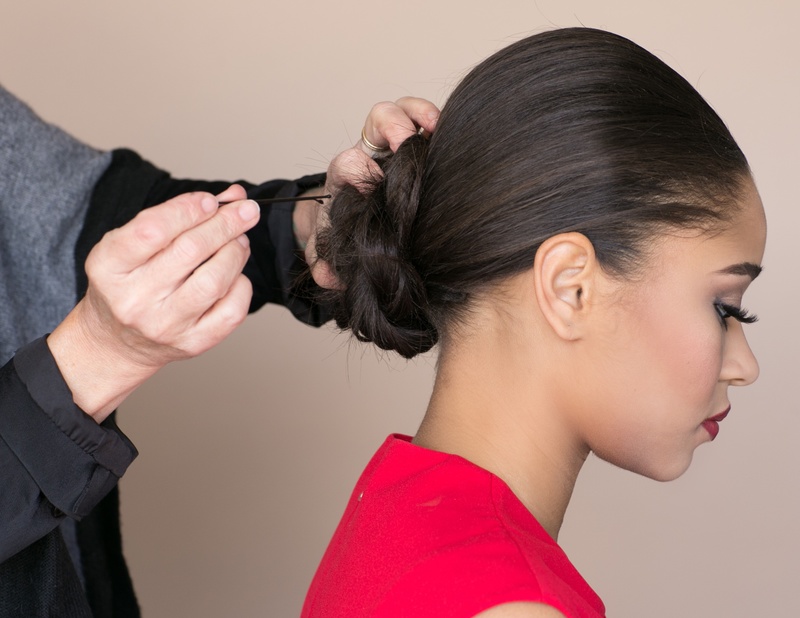 The Finished Look: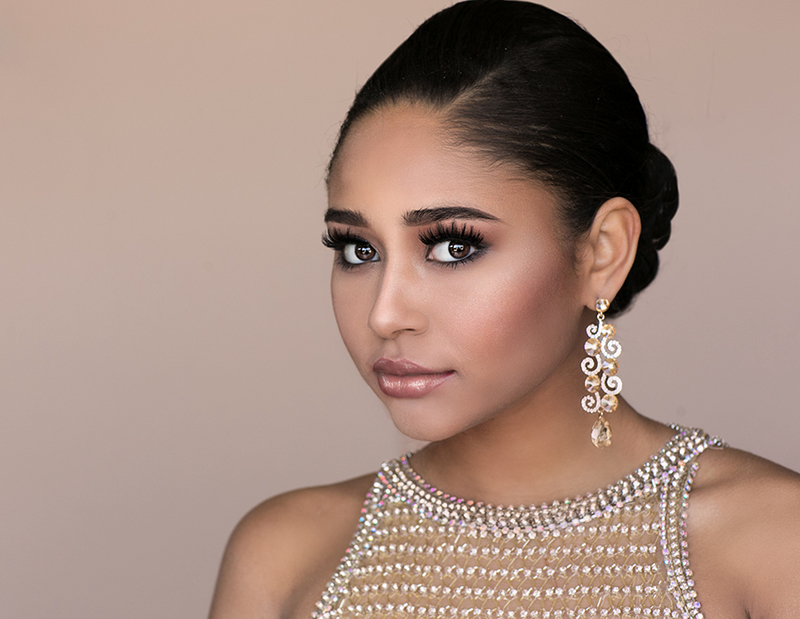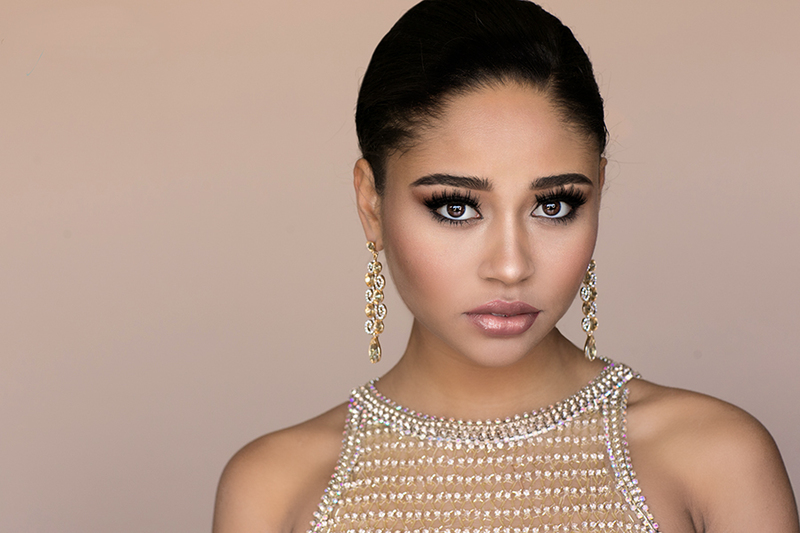 Want even more makeup and hair tutorials? Be sure to stalk Sherri Jessee on Bangstyle and see even more inspiration here!
Hair & Makeup: Sherri Jessee
Model: Elise Stein
Photography: Krisna Goodwin