The holidays will be here before we know it and while you are busy getting gifts together, we're sure you're also going to need a sharp style to compliment your seasonal look. Upgrade your usually go-to with a few festive accessories and follow along with this tutorial from Sherri Jessee!
STEP 1. Section the hair from ear to ear. Wrap a few strands of pearls over the head and secure into a ponytail low and tight. (You can find these pearls at the craft store.)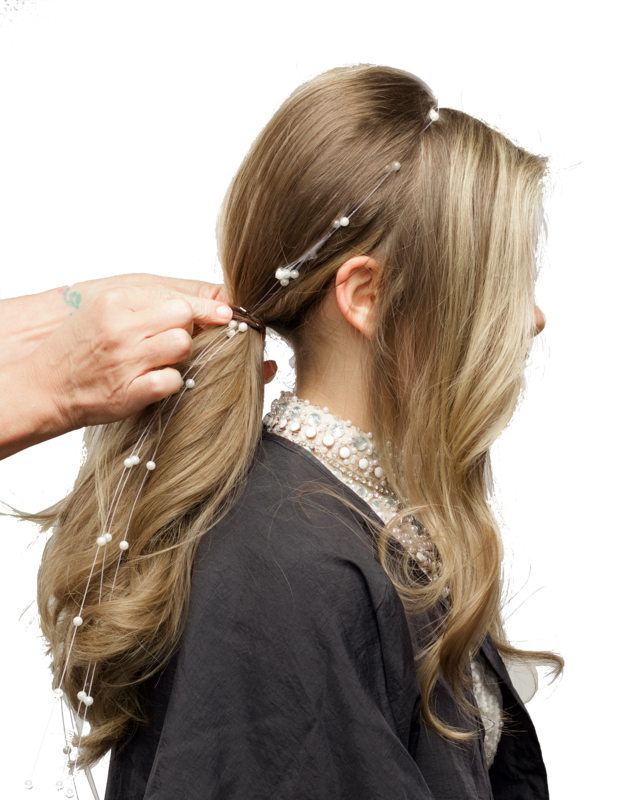 STEP 2. Divide the ponytail into two and braid each section with a strand of pearls in each.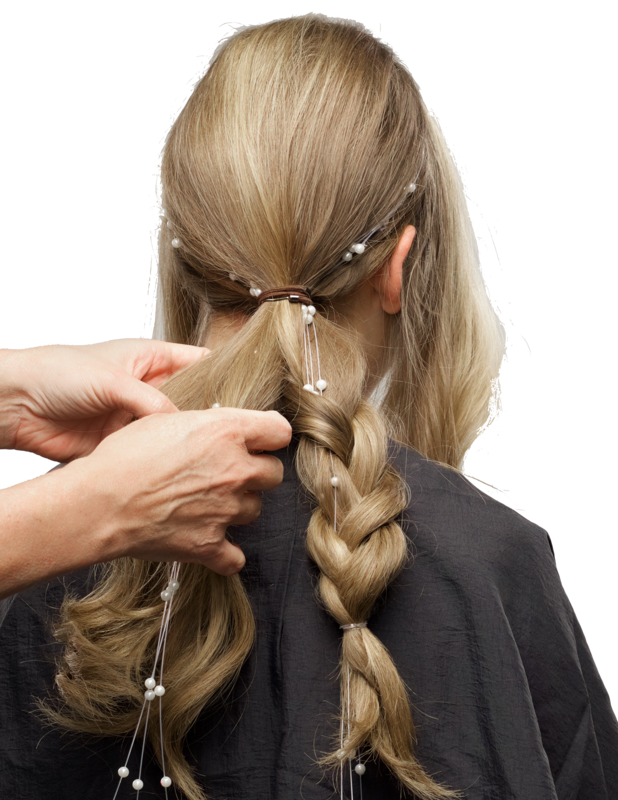 STEP 3. Twist the side sections toward the back and secure the twisted sections with a few bobby pins. Coil the braids into a bun and pin to secure at the nape.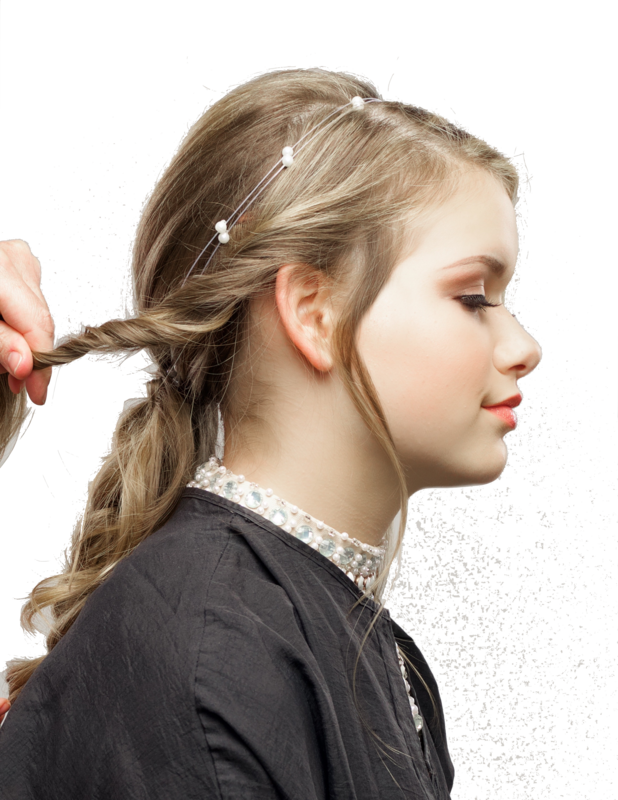 Be sure to stalk Sherri Jessee on Bangstyle and stay tuned for even more of her beautiful tutorials!
Hair & Makeup: Sherri Jessee
Model: Jaecee Ray Carr
Photo: Nathan Mays