From baby bangs to overalls, the era of baggy jeans, grunge music, and crop tops has returned with a vengeance. And while there are a few trends that should stay in the past (sweater vests, we're looking at you), there is one '90s revival we can definitely get on board with hair accessories. That's right, from scrunchies to rhinestone barrettes, hair accessories are slated to become one of this year's top hair trends and it's no wonder why: A single clip or headband is a quick and easy way to dress up your locks when you're in a rush. Check out five ways to rock your favorite hair accessories without looking like you're stuck in a "Saved By The Bell" rerun.
Dress up a casual braid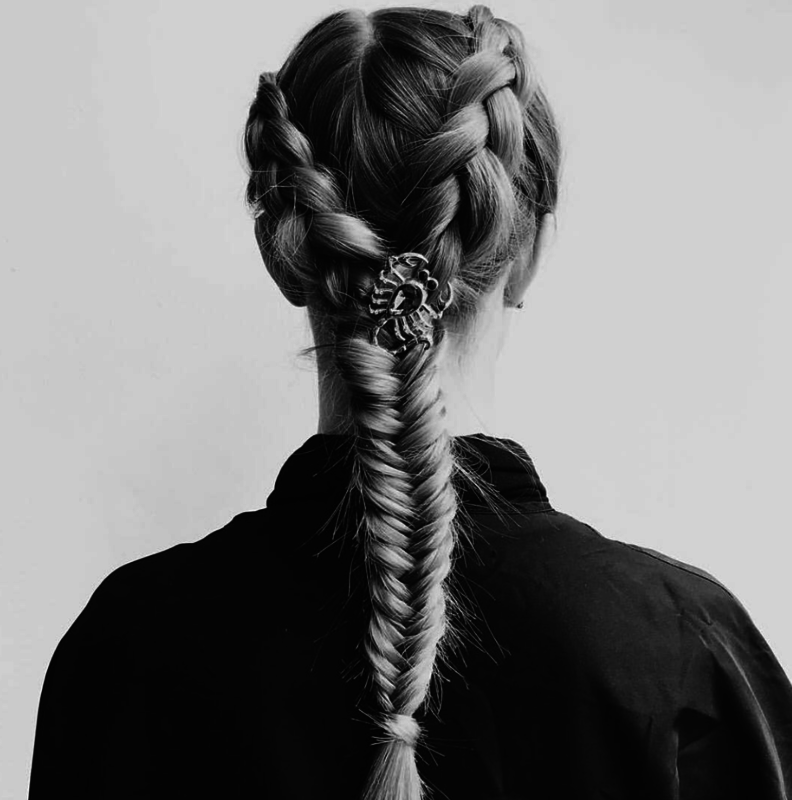 Instagram/@labelmusa
While a standard three-strand or fishtail braid may be every girl's heat-free style of choice, it can err on the boring side when left on its own. Add some interest to your braid by securing an oversized clip around the base. Not only will it instantly make your braid look more intricate than it actually is, it will also give it a more formal and polished finish.
Play up your hair color with gems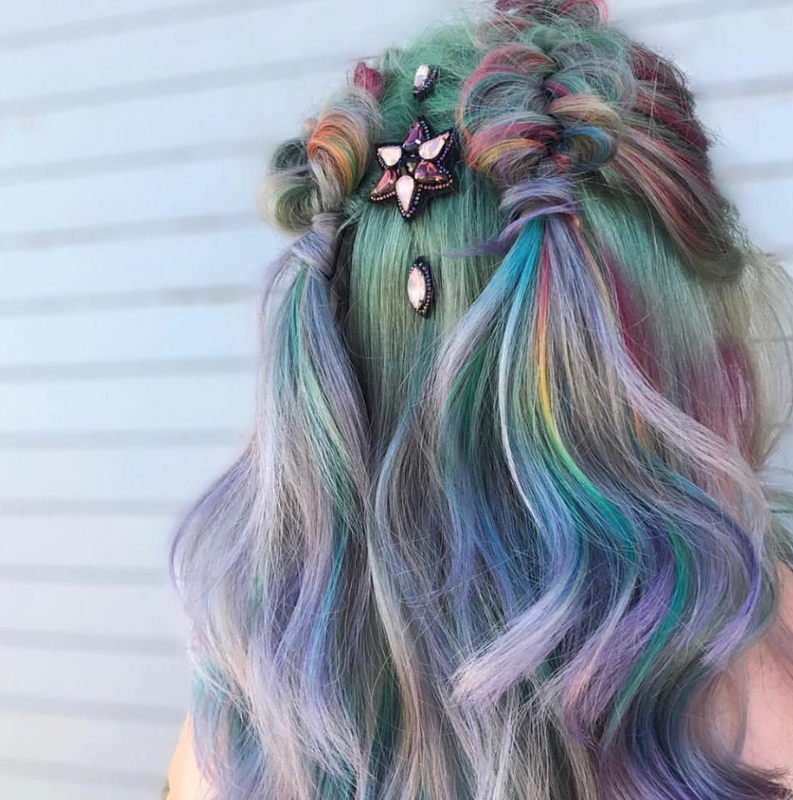 Instagram/@labelmusa
While multi-colored strands may pop on their own, you can highlight your color even more by finishing off your look with colored hair gems. For best results, opt for embellishments in contrasting shades to help them pop against your locks.
Keep your bangs out of your face with an embellished clip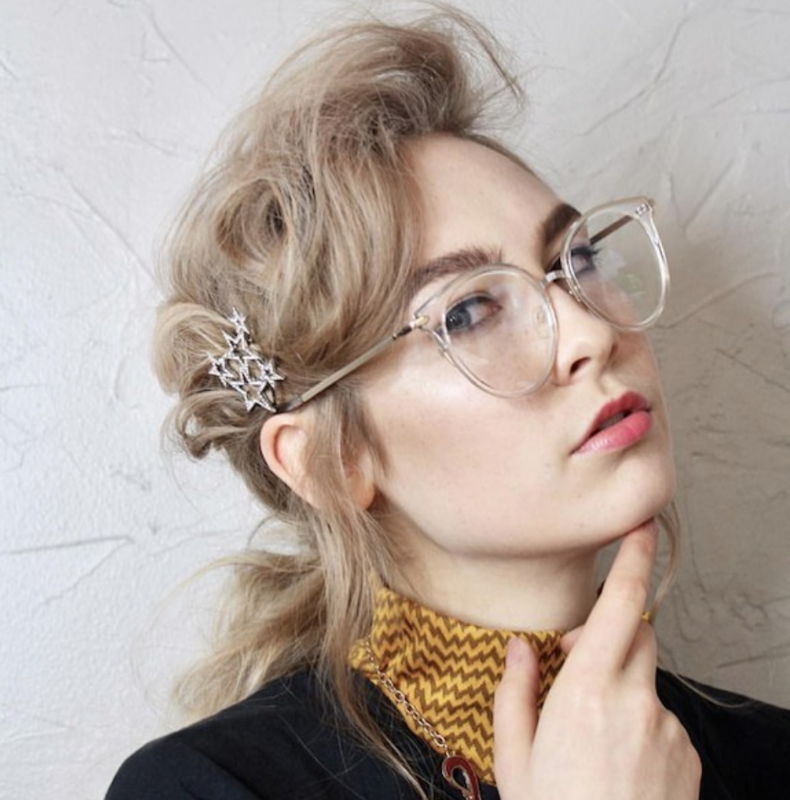 Instagram/@labelmusa
Are your bangs in that awkward stage when they are too long to wear naturally but not long enough to tuck them behind your ear? A decorative clip is an ideal way to keep your bangs out of your face without using a standard bobby pin. To create that effortless, "swept-back" look, use a texturizing spray to give your hair grit and keep the clip in place.
Try: label.m Texturising Volume Spray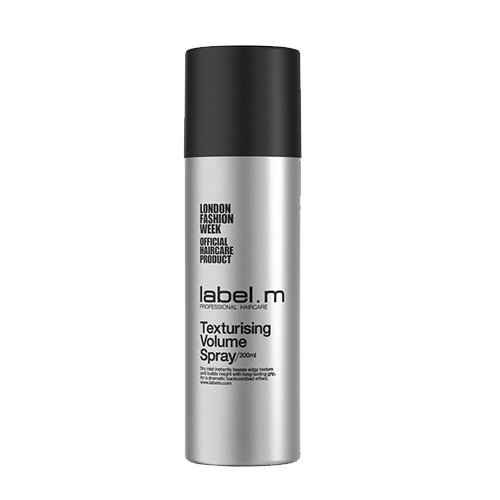 Hide second-day roots with a headscarf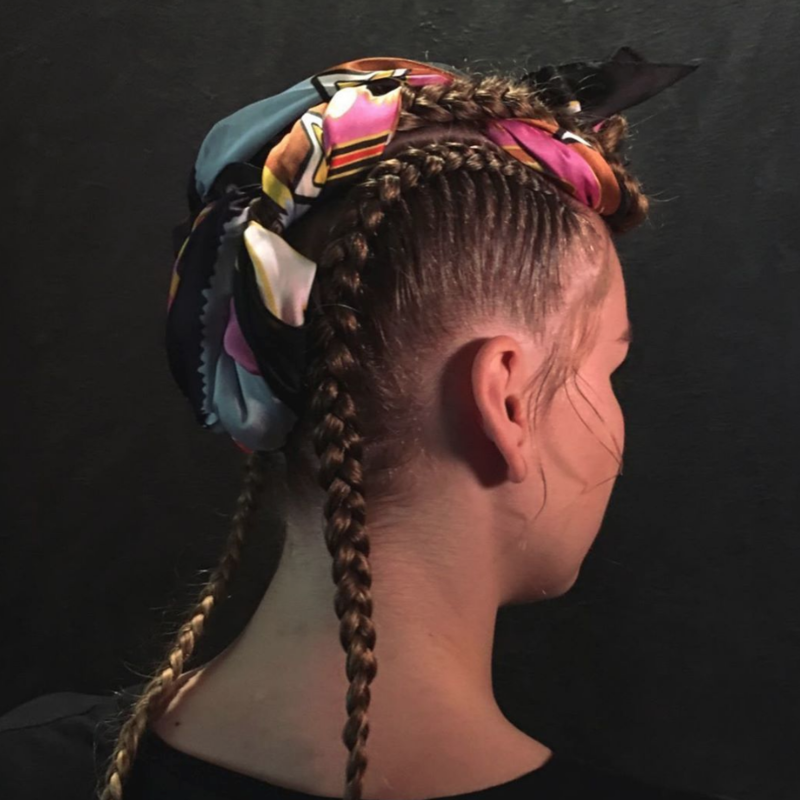 Instagram/@labelmusa
Hair looking a little too dull before wash day? Use a patterned headscarf to get one more day out of your hair. Whether you wrap it around your head after styling your hair in a messy topknot or use it to secure a casual pony, a colorful headscarf is an easy way to draw attention away from dirty roots.
Add a pop of color with hair elastics or scrunchies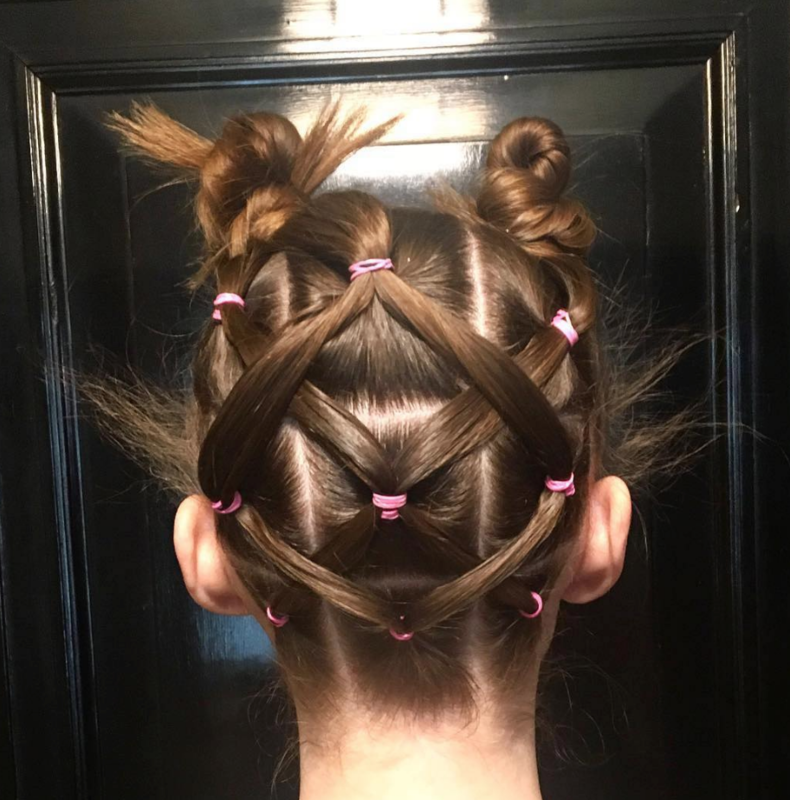 Instagram/@labelmusa
Colored elastics add a youthful vibe to any style, but too many can look more pre-teen than pretty. If you do want to play around with color, secure a messy braid with a single bright hair elastic. Or, use a velvet scrunchy to add a cool, modern edge to a flirty high ponytail.