Hair falling a little flat lately? You may need to "amp up" your haircare routine—literally! The privé Amp Up Sample Box features everything you need to take your hair to new heights. Read on to discover how the must-have kit will help you get rid of flat hair for good.
What It Is: The privé Amp Up Sample Box is basically a one-stop-shop for voluminous hair. It comes with all of the essentials for combatting flat locks: the Amp Up Shampoo and Conditioner and the Finishing Texture Spray.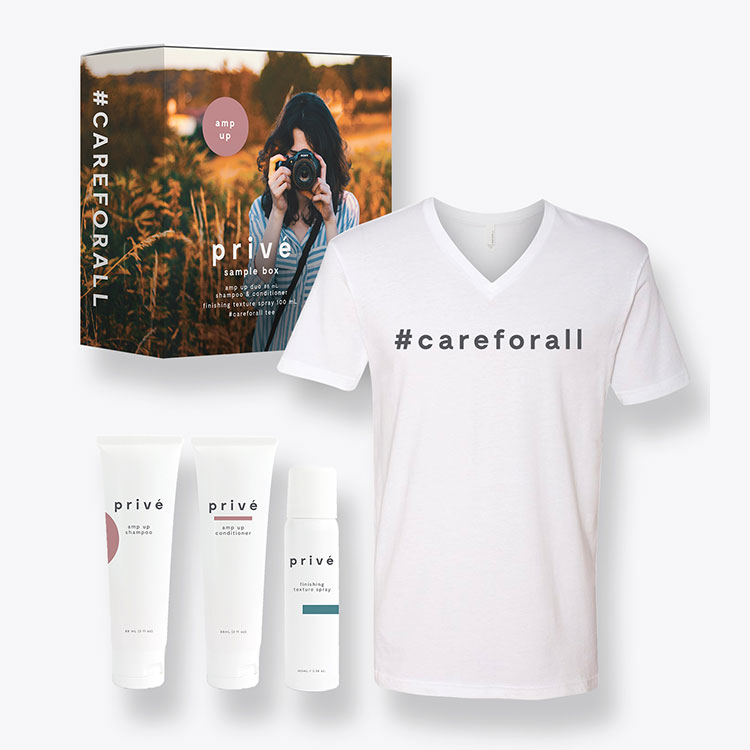 Why You'll Love It: Not all volumizing products are created equal. While some formulas leave you with stiff, untouchable stands, both the Amp Up Shampoo and Conditioner add fullness, body, moisture and brilliant shine without weighing your hair down. Perfect for those with finer locks, these products also strengthen your hair and protect your color. In addition to the shampoo and conditioner, the privé Finishing Texture Spray is bound to become your next holy grail styling product. Not only does it add volume and "lived-in" texture, it also leaves your strands with an addicting hibiscus scent.
---
privé aims to inspire the everyday gal by highlighting real styles on real women. Be sure to follow their adventures on Bangstyle and through social media. Looking to carry this line in your salon? – Get it here!