Depending on hair type and length, adding layers to a cut can add a much-needed boost in overall style. It allows the wearer to create movement, add interest or simply create a more stylized finish. For stylists, understanding graduation and layering can be a huge money maker behind the chair, because it provides an opportunity to transform the shape of a silhouette without forfeiting length. Jamie McDaniel, Sam Villa Ambassador @jamiemcdhair, breaks down the best shears for creating the three most popular layers: compressed, 90's modern and shaggy. See her demonstrate each below.
"Layers are coming back, and they're arriving on a jet plane. They offer softness and movement throughout the hair…and might I add, they make for really cute ponytails," she says.
Compressed Layers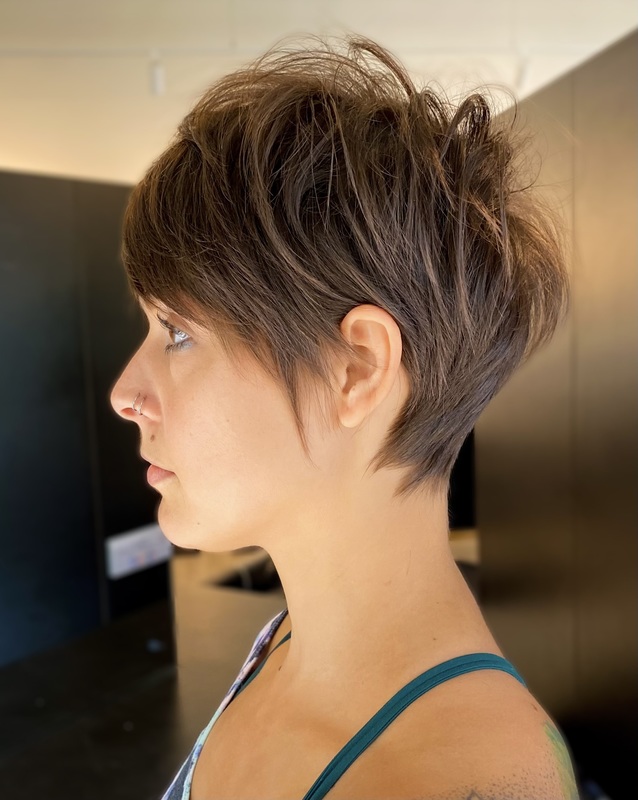 Compressed layers create diffusion on the ends providing a soft end result.
All hair in the section is elevated to one cutting line/guide. It's similar to cutting 10 pieces of paper all at once, rather than one piece at a time.
Sam Villa Streamline Series Shear 6.75" - the convex blades provide strength and durability with even tension from pivot to tip to enable cutting so much hair at one time.
Utilize compression at the nape with a horizontal finger position and the bevels of the head. Elevate all hair up to the top of the nape section and cut a horizontal line straight across. When hair is released into its natural fall, the line of graduation will lay softly, preserving the length to be detailed.
Sam Villa Streamline Series Shear 6.75"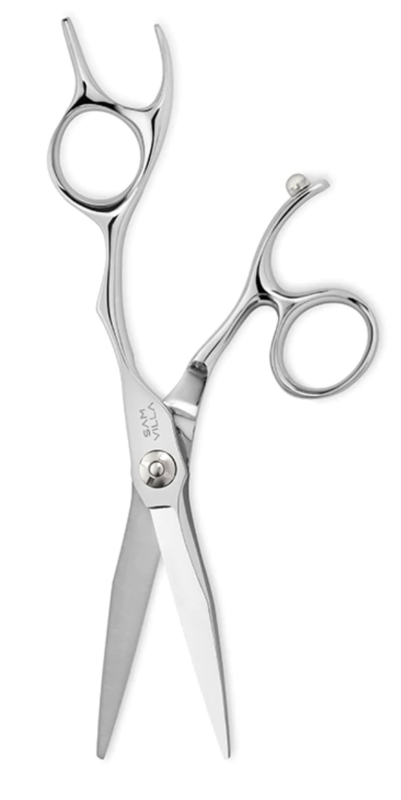 90s Modern Layers (The Rachel)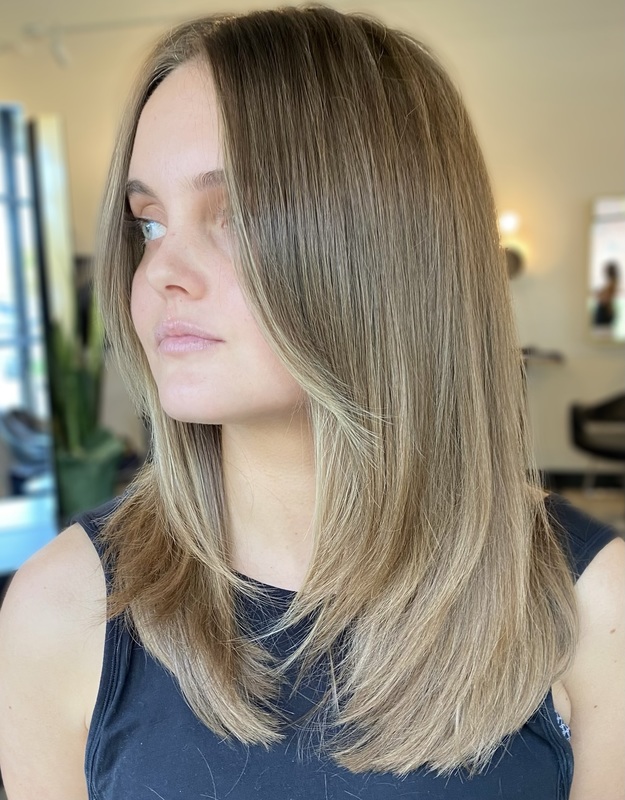 Soft layers that scoop away weight at the bottom while framing the face.
Sam Villa Signature Series Reversible Blending Shear - this forty-two tooth shears eliminates blunt lines resulting in soft lived-in layers. It removes weight and length, so it's perfect for cutting an entire haircut.
With a vertical finger position, elevate hair 45° above the line of 90°. Release hair using an up and down motion with shears. By moving shears up and down, a new cutting line is created each time the shear is closed, resulting in a diffused line that saves time because it eliminates the need to go back and texturize.
Sam Villa Signature Series Reversible Blending Shear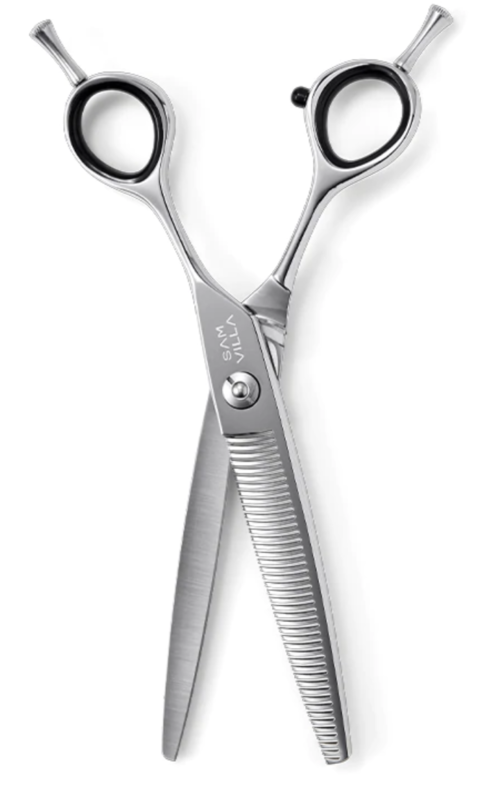 Shaggy Layers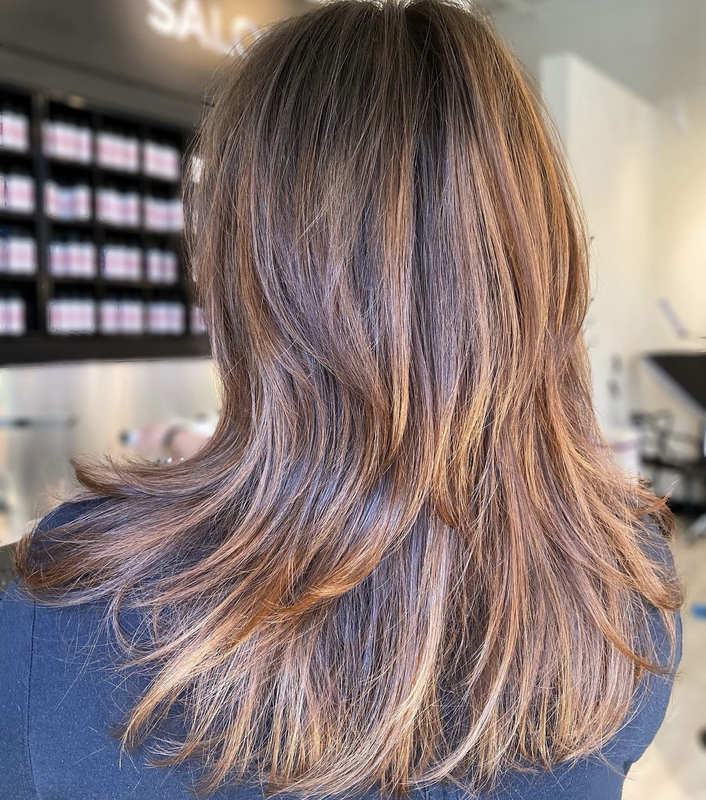 Layers that have extreme shortness with extreme length.
Sam Villa Artist Series Slide Cutting Shear - the curved blades are perfect for slide cutting. The blades help push the hair away, creating the most perfect short to long cut with maximum softness.
Elevate hair to desired elevation. Insert shears perpendicular to the cutting section and slice out hair to desired length. For extra texture and movement, recomb and elevate the same section, but this time stop fingers midway on the hair strand. With the same slicing motion, add in a few extra shorter pieces but do not create a new cutting line.
Sam Villa Artist Series Slide Cutting Shear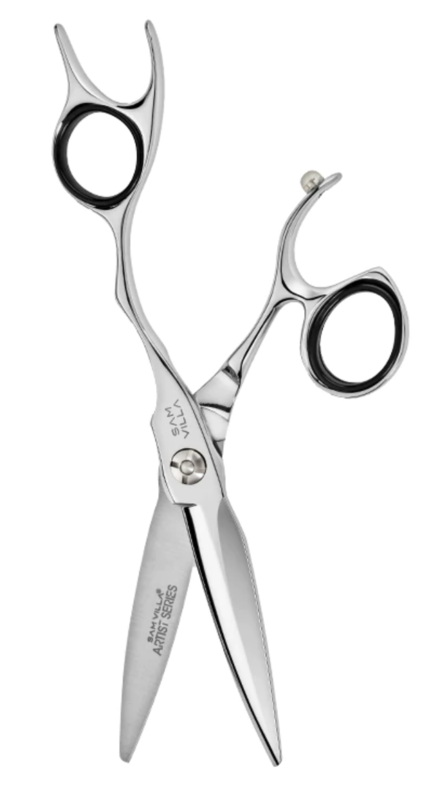 Tune in weekly to learn more valuable information from Sam Villa and team here. Including "Mannequin Mondays," "Transformation Tuesdays," and "Wellness Wednesdays" on Facebook @SamVillaPros and YouTube @SamVillaHair.
Credits: @jamiemcdhair