Being on set can feel vastly different from the momentum of the salon. There is a different type of pressure that comes along with a new sense of freedom and expression. "Finding your artistic voice is one of the most powerful experiences. Though it feels magical when you capture an image/look, like we did shooting this collection, the entire process was not rushed. It was rooted in trained discipline with an openness to push boundaries," explains Manda Ziegelman, Sam Villa Ambassador/ Global Redken Artist, of a recent shoot with the Sam Villa Team. "The opportunity to work in person with a team you adore is quite a magical place to explore your creativity." Read on as Manda shares their experience and tips for cultivating creativity on photoshoots.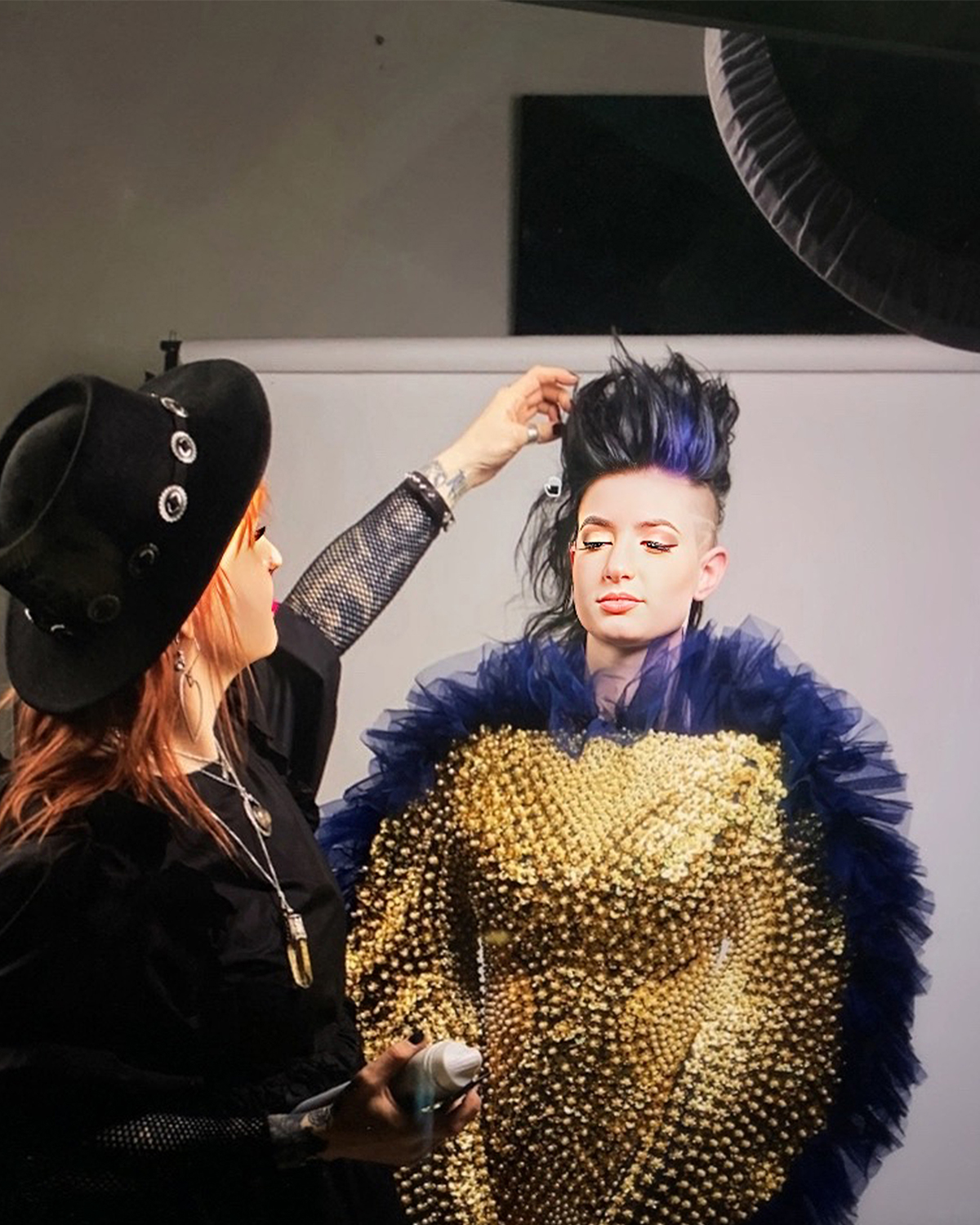 "For me, feeling safe in an environment to create is where it begins. Months of planning and anticipation went into this. The theme and subject matter of this shoot is so dear to my heart. Rock N Roll. We had virtual meetings and open communication of the overall mood, vibe, and what we were trying to cultivate in this collection. The dialogue between all the artists prior to the shoot was genuine and authentic, so a lot of trust was built before the engagement.
"When we arrived in Austin, Sam had created brilliant mood boards with our images and ideas, and models were pre-selected for each of us based on individual strengths.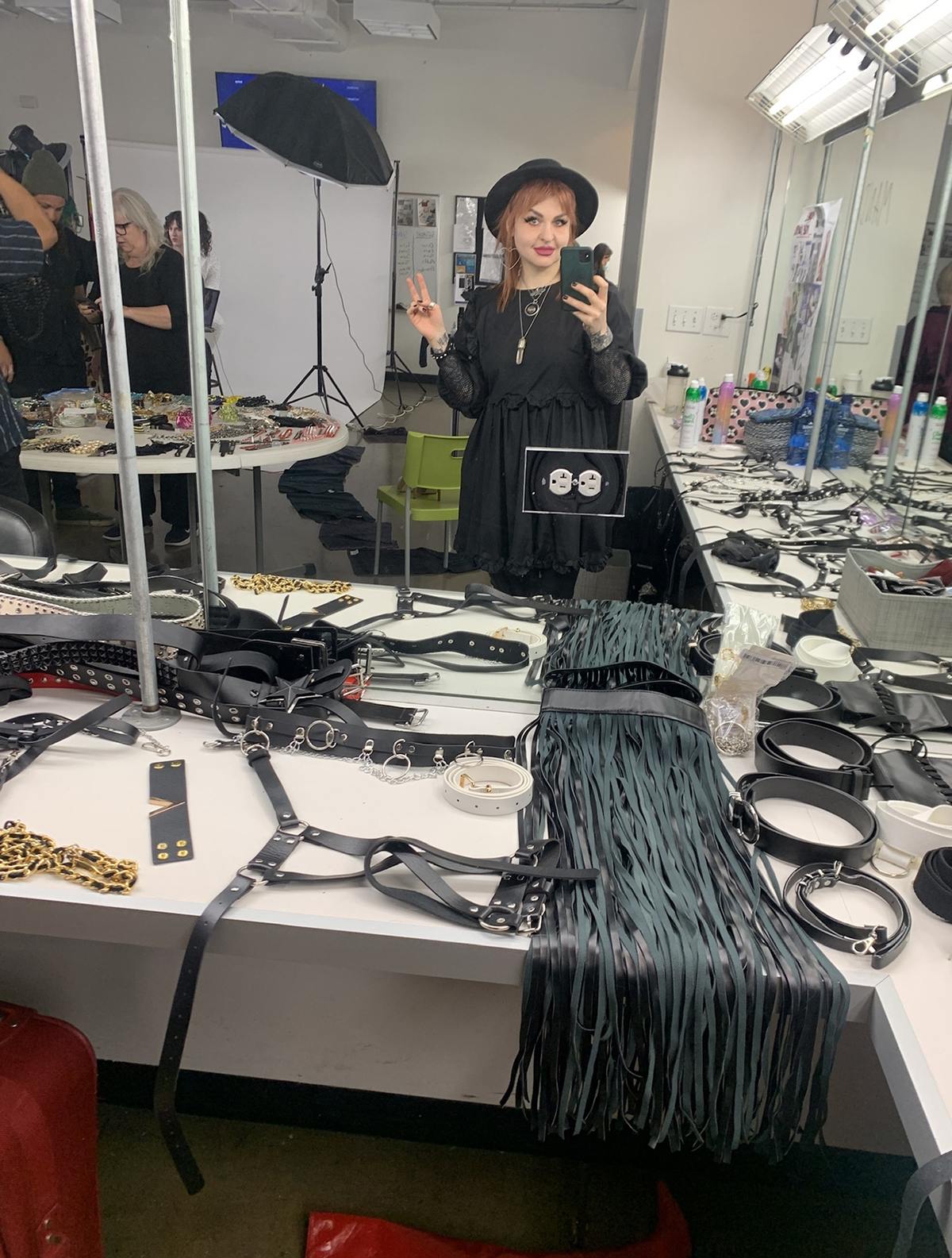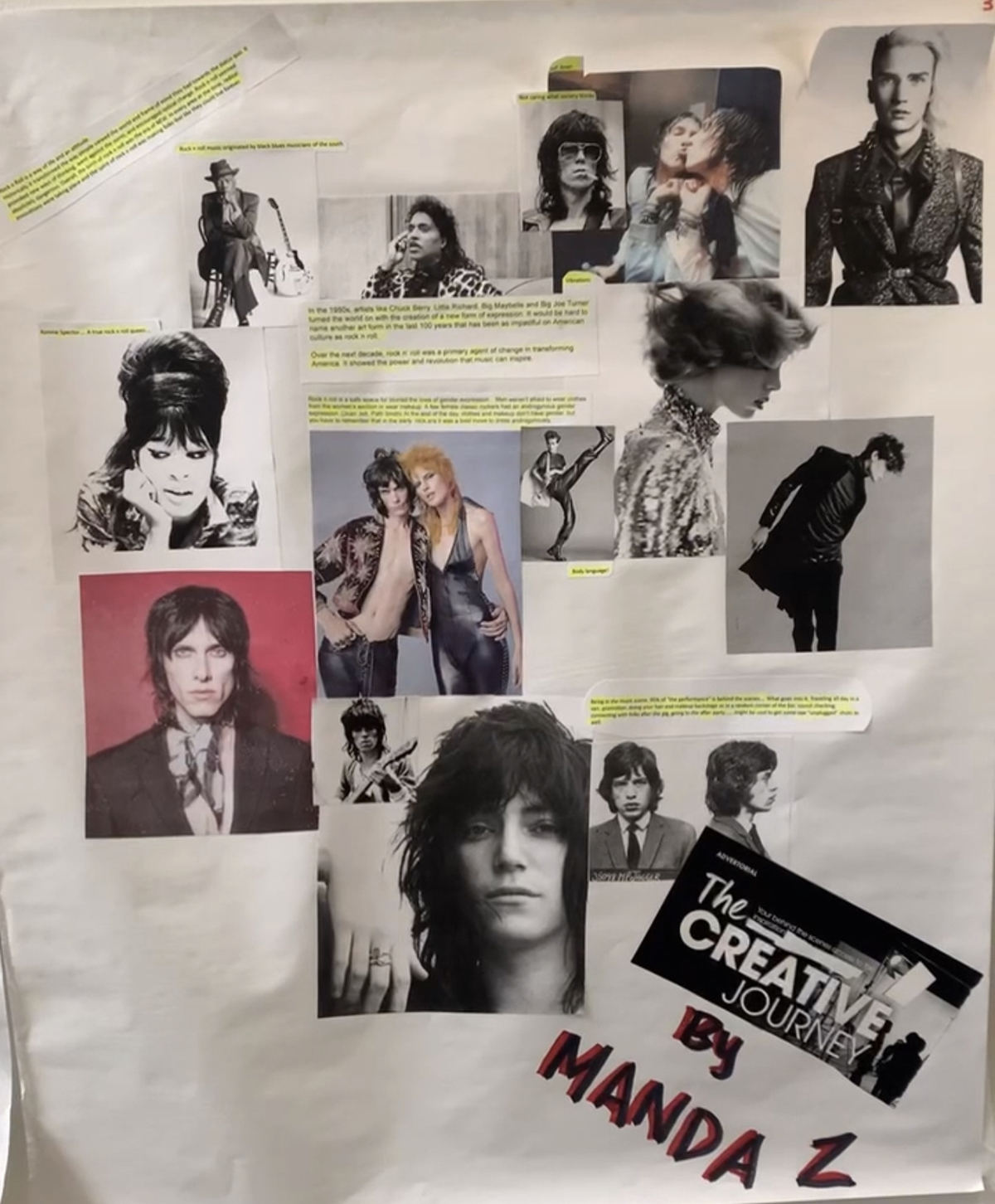 "How pleased was I to have Maddie as a model! This particular image was the final look after day 2 of working with this amazing individual. As hairdressers, we have the power to connect, to help folks be seen, to encourage confidence. Trust was built, and after days of working with her as a professional and on a raw and human level, there was space to let go and be a little unhinged with it. "I cut, colored, and created multiple looks with her and had total artistic freedom. In a moment of true creative flow, I flipped the hair around and the magic happened."
"I look at this image now and think, "Wow, I can't believe I created that!" After years of self-doubt, this experience was truly validating for me as an artist. Being in an environment working with a team that is so talented yet also pushes you and TRUSTS YOU is an experience I hope all striving session stylists can be a part of. The message of artists supporting artists that Sam embodies was felt, and that support is what cultivates creativity."
Credits:
Hair/Manda Ziegelman
Creative Director/Teresa Romero
Photographer/Nico Nordstrom Obsidian and Blush
Makeup/Leticia Tapia and Delia DeLeon
Model/Maddie Angle
Wardrobe/Michi Lafary Obsidian and Blush
To learn more from the Sam Villa Team, check out FREE Facebook Live classes and YouTube tutorials. The complete catalog of customizable education for salons, shows and events, including Thrive On, is available here.