Fashion icon Coco Chanel infamously once said, "A woman who cuts her hair is about to change her life." The good news? A fresh set of fringe can also do the trick. Whether they're long and side-swept, short and choppy or something in between, bangs can instantly transform your look. But, not all fringe is created equal, and what works for one girl may not work for you. Here, a foolproof guide to getting the best fringe for your face!
Baby Bangs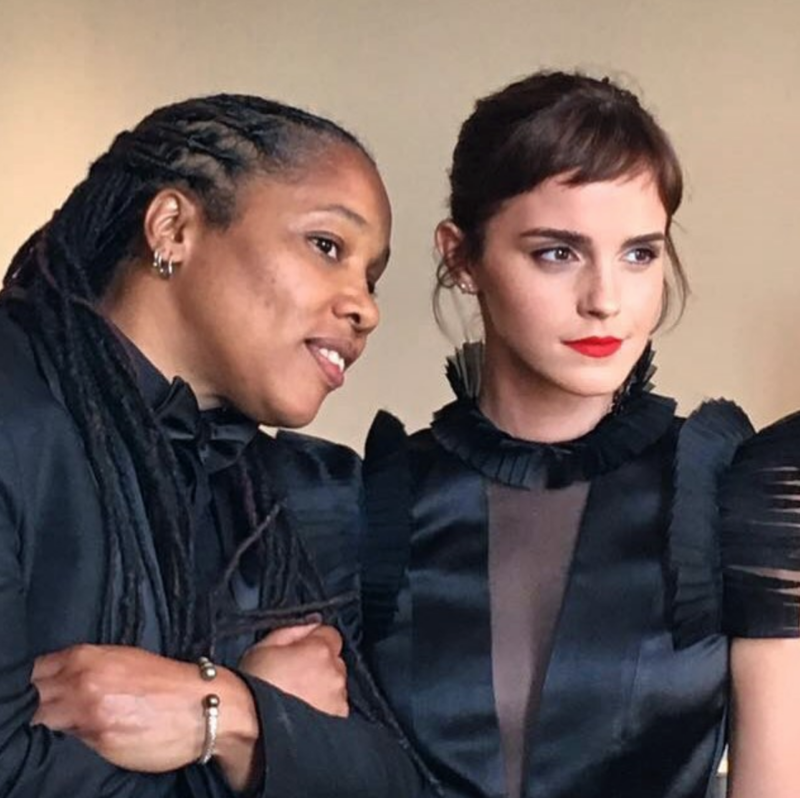 Instagram//@emmawatson
Best For: Those with a round or oval face shape and/or with straight or slightly wavy strands
Why They Work: If you're looking to add angles to your softer jawline, look no further than baby bangs. Yes, the look isn't as rebellious as micro bangs, but, thanks to Old Hollywood icons such as Bettie Page and modern starlets such as Emma Watson, the choppy style looks equal parts feminine and edgy. Baby bangs typically hit around the middle of the forehead, making them softer and more flattering than their micro counterpart.
Avoid If: You can't commit to frequent trims, most likely every 3-4 weeks. Those with a sharper jawline or a square face shape may want to avoid baby bangs as they may emphasize the angles in your face. Also, baby bangs may not work on curly or ultra-wavy strands since the bangs should be smooth and flat to the forehead.
Curly Bangs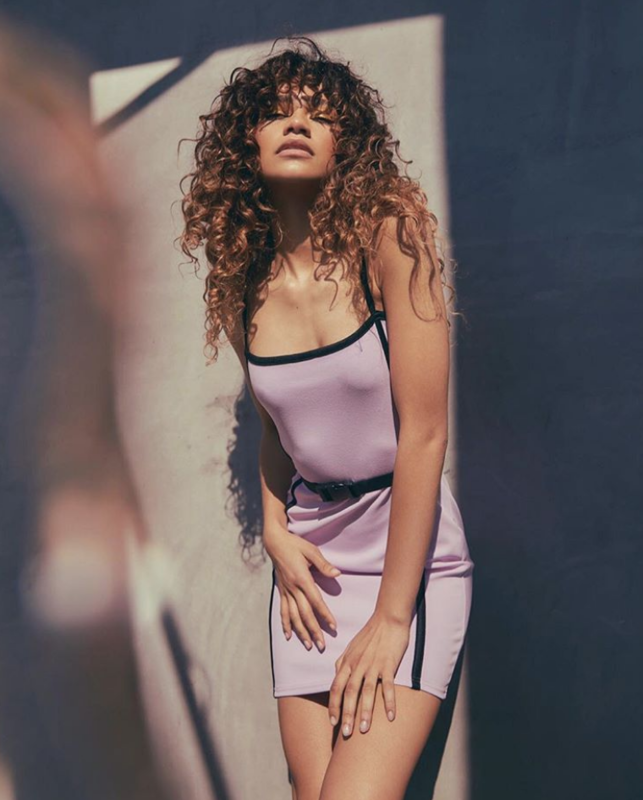 Instagram//@zendaya
Best For: Those with naturally wavy or curly strands and those looking for a low-maintenance style
Why They Work: Finally, curly girls can get on the bangin' bandwagon. Those with textured locks no longer have to worry about sporting the dreaded "bubble bangs"—they can finally allow their natural texture to take center stage. To style, simply work a small amount of styling creme or gel into your bangs, twist them into place if desired and allow them to air-dry.
Avoid If: You have straight locks—the longer length and smooth texture will make it difficult to achieve that curly finish.
Wispy Bangs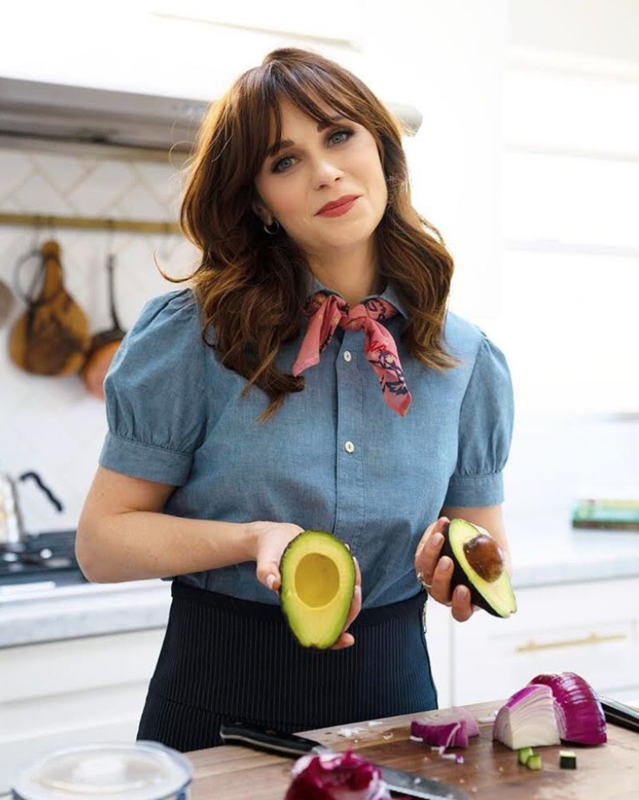 Instagram//@zooeydeschanel
Best For: Those eager to change up their look without committing to short, choppy fringe
Why They Work: If you're looking for long, eyebrow-grazing fringe a la Jane Birkin, look no further than wispy bangs. Nothing reads more effortless, "Parisian chic" than the tousled style, and luckily, they work on almost every face shape and hair texture. To style, apply a texturizing spray to damp hair if desired, then use a blow dryer with the nozzle attachment to direct the hair down while drying. The best part? Wispy bangs require minimal trims, likely every 3-4 weeks.
Avoid If: You get annoyed with hair sweeping against your brows all day. Wispy bangs must remain long in order to achieve that effortless finish, so if you think the length will irritate you, stick to a shorter style.
Blunt Bangs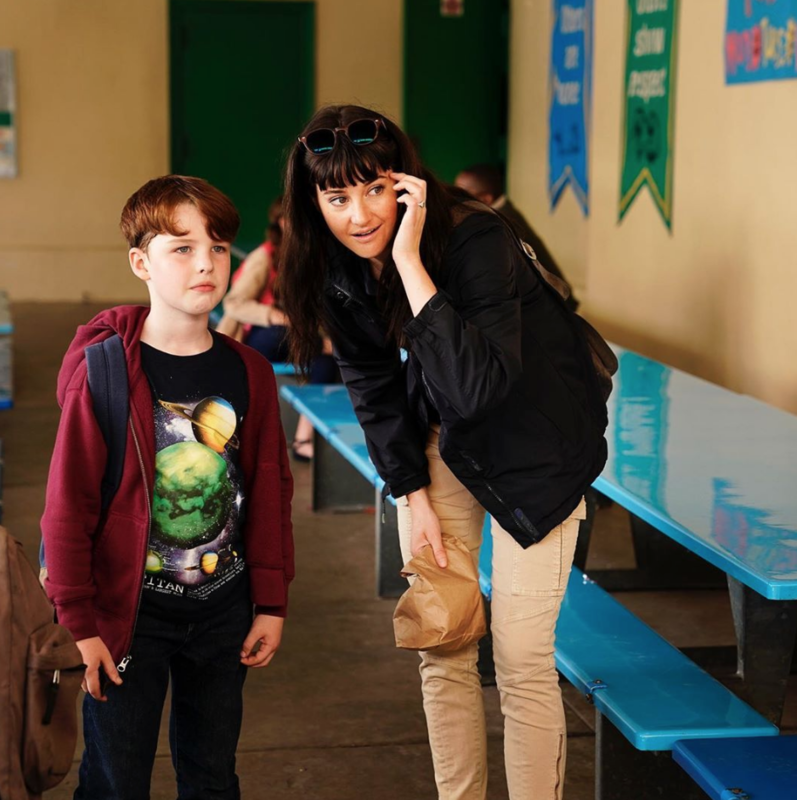 Instagram//@biglittlelies
Best For: Those with a square or oblong face shape
Why They Work: Call it the "Jane Effect" after the premiere of HBO's "Big Little Lies," but actress Shailene Woodley's blunt fringe has everybody talking. Blunt bangs are essentially what everyone thinks of when someone says they "got bangs": straight across fringe that hits just above the eyebrows. Though the style does require frequent trims, they are relatively easy to style: Simply point the blowdryer down, then brush the hair to one side and dry, brush to the middle, then to the other side.
Avoid If: You have super-thin or super-thick hair. Although blunt bangs require density, bangs that are too thick can look heavy on your face. Those with thin strands may end up with wispier bangs, rather than a blunt cut.
Side Bangs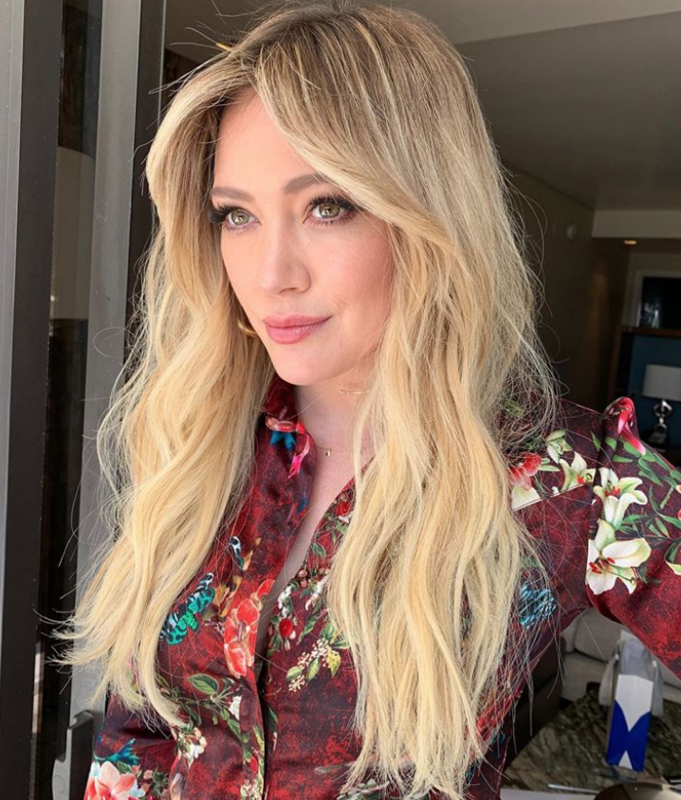 Instagram//@hilaryduff
Best For: Those with longer hair or those looking for a minor change to their current style
Why They Work: Side bangs are officially making a comeback. Spotted on stunners such as Bella Hadid and Emma Stone, side bangs are essentially just long, side-swept layers that blend into your cut. They're easy, effortless and definitely the most low-maintenance option. To style, create a side part, then use a small round brush to blow-dry your bangs smooth, drying them to the opposite side to create volume and lift, then toward the side you want them to lay on.
Avoid If: You want more traditional bangs or more of a dramatic change to your style. Side bangs are more subtle and understated than any of the other fringe options.
Curtain Bangs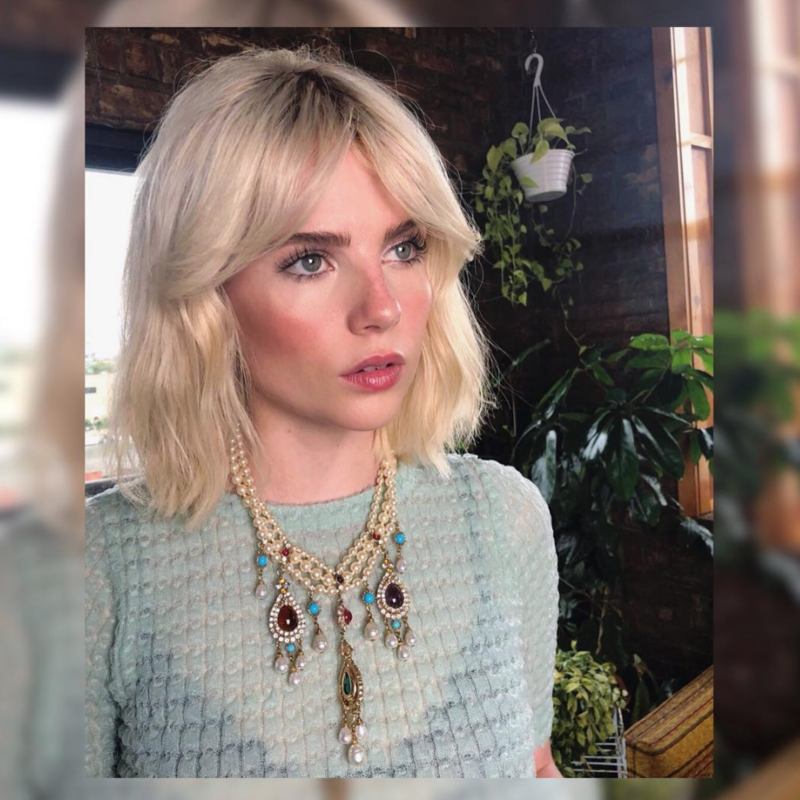 Instagram//@lucyboynton1
Best For: Those looking to "test the waters"
Why They Work: Curtain bangs essentially offer the best of both worlds: They add femininity and elegance to any style, but they're also less maintenance than blunt bangs. Also, the subtle parting adds an effortless appeal to the classic look. Bonus: Because curtain bangs tend to be on the longer side, they offer more versatility, allowing you to change up the way you part your hair. When styling, apply a styling creme and/or hairspray to keep the part in place all day.
Avoid If: You can't be bothered to style your bangs in the morning. Although curtain bangs may look effortless, styling is required in order to achieve that "curtain effect." Otherwise, you'll just have hair in your eyes all day.