From 90s supermodel blowouts to disco curls, the verdict is in — it's all about the voluminous finish this season, and we've got just the tips to get you there.
While we're sure to see plenty of slick and smooth styles throughout the year, it can be nice to switch things up with a big, bouncy finish occasionally. Whether you have natural volume you want to enhance or are looking for a way to build it up, the key to getting the volume you want is in the prep work.
How To Add Volume to your Style
How To Prep Your Hair for a Voluminous Finish
No matter the hair type, the first place to start is always with a clean canvas. There are a few ways to go about this. You can always add a double shampoo to your shower routine, or utilize a clarifying shampoo every few washes to ensure hair is clean of environmental or product buildup. By starting with squeaky clean strands, you'll ensure no oils are weighing your style down and that any products you apply will work to the best of their abilities.
For fine or thin hair, start with Volume Injection Shampoo and then utilize a conditioner that won't weigh your hair down, like Acidic Bonding Concentrate Lightweight Liquid Conditioner. This weightless is ideal for fine adding up to 1.5x more inner hair strength*, 2-days of non-oily hair* and 48-hours of volume* for a perfect voluminous finish. *acidic bonding concentrate shampoo + lightweight liquid conditioner vs. non-conditioning shampoo.
For normal to thick hair textures, start with a clarifying shampoo like Redken Hair Cleansing Cream Clarifying Shampoo and then layer hair with Redken Root Lifter Volumizing Spray for added fullness and thickness. At the same time, it also creates a smooth, frizz, and fly-away-free finish.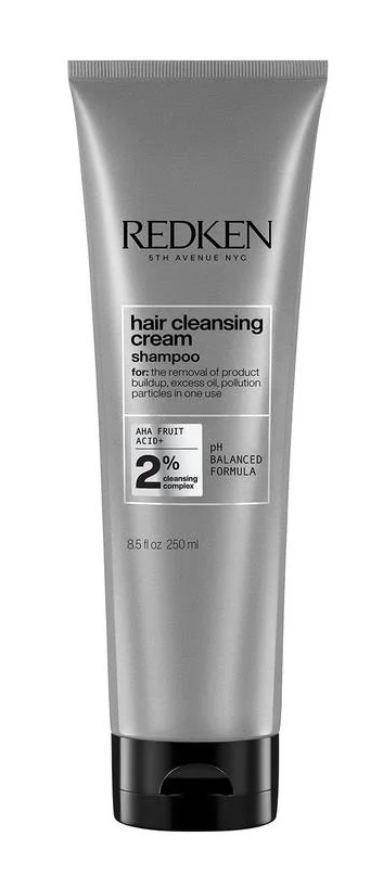 Use Volumizing Products for Your Hair Type & Style
Whether you want to concentrate volume at the root or create movement throughout your finish, there are plenty of targeted stylers to get you there. A few of our favorites include:
Redken Volume Maximizer Thickening Spray — Create flexible volume and thicker-looking hair for all-day body on all texture types.
Redken Beach Spray — A salt-free spray that can be used on all hair types to encourage waves with instant volume a matte finish.
Redken Root Lifter Volumizing Spray — For targeted volume throughout the roots, this spray is ideal for any hair type to give your style volume with a flexible, natural feel.
Rough Dry First
Depending on the finished style you're after, it might be best to start by rough drying the hair first. If you're going to add iron work —waves or curls — starting on a less smooth surface can help build volume into your style. Like any heat style, be sure to prep with a heat protectant first. We love Thermal Spray 11 Low Hold or Thermal Spray 22 High Hold to add heat protection and build in precisely the amount of hold you want.
Use Hot Rollers or a Curl Set
After drying the hair, using hot rollers or a curl set to lock in the shape and elongate volume is key. Hot rollers have become popular lately for their ease of use and ability to create the ultimate 90s supermodel blowout finish. However, if hot rollers aren't your thing, using a curling iron or rolling the hair into a curl and pinning it are great ways to add bouncy, voluminous body to your blowout.
Finish with a Lightweight Hairspray
When it comes time to finish, using a lightweight, flexible hairspray or texturizer is ideal. This makes sure the hair isn't weighed down and gives you the ability to flip it, run your fingers through it or restyle as wanted. Try Redken Dry Texture Spray or Redken Brushable Hairspray to add hold, volume and a touchable feel.