Let's face it, hair color is a commitment but it's also totally worth it! It is a great way to express your personal style, show off a haircut, or a facet of your individuality. It's also the thing that stands out even if your hair isn't perfectly coiffed. With new creative colors constantly popping up on your feed and innovations being made to enhance the vibrancy of color you'll want to make sure you're doing everything you can at home to keep it looking its best! With a few quick and easy changes you'll be able to prolong the life of your color, keep reading for our top tips on how to get your hair color to last!
After Your Salon Appointment, Wait Before Washing!
Due to the chemical processes taking place in the hair strand during coloring, it will take about 72 hours for the cuticle to fully close. This is why it is so important to prolong the period between your service and your first wash. The other thing to take note of and discuss with your stylist is the tone of your hair. Certain hues will fade faster than others – reds, pinks, and purples are the usual culprits – so hold out even longer in your usual regimen if this is the case. Prior to coloring your hair, you might want to try oil training to get your hair used to the routine. If you are having a hard time stretching it out, introduce Dry Shampoo into the mix! This is an easy fix to absorb oil without impacting your color.
Our Pick: Redken Dry Shampoo Powder 02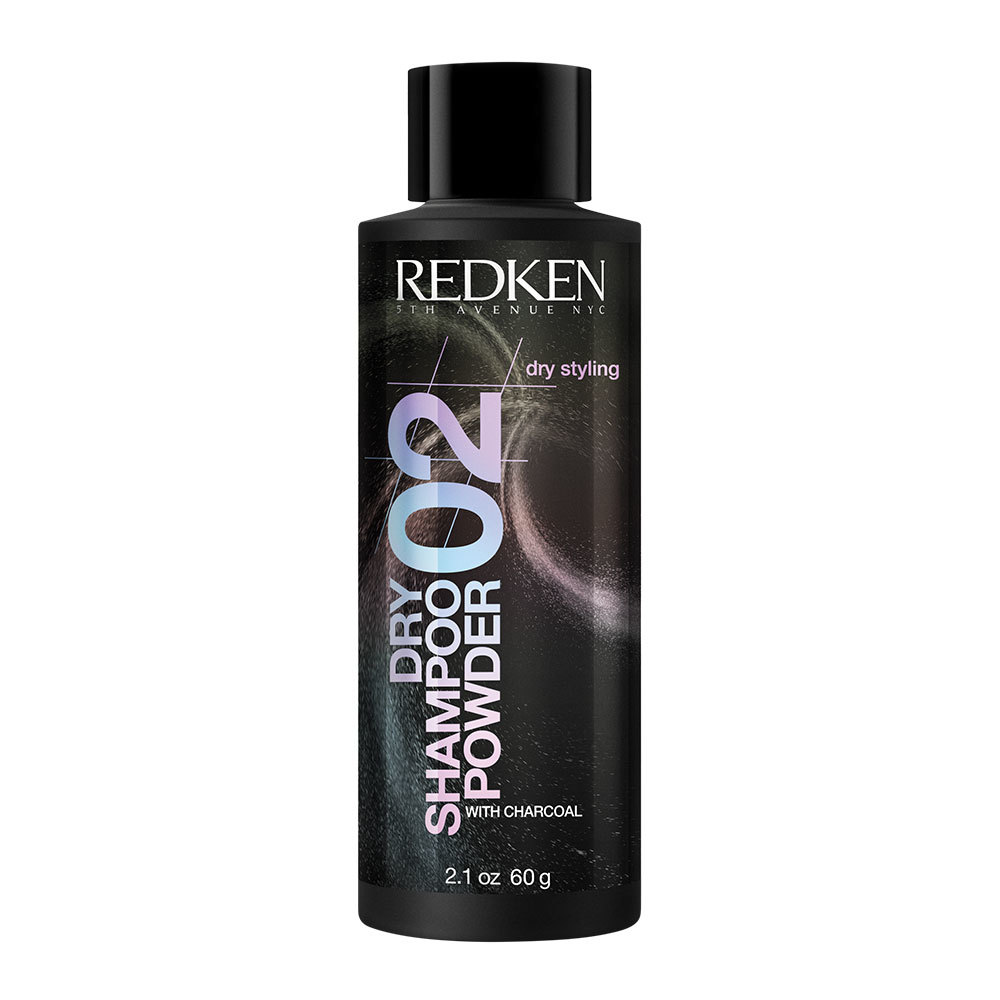 Take Care Of Your Tone At Home
Tone refers to the level of warm or cool your hair exhibits and has nothing to do with the actual level (light or dark). To take care of your color in between appointments, it is imperative to use a color-safe formula, and even better to use one with color depositing qualities.
Our Pick: Redken Color Extend Blondage Color Depositing Purple Shampoo & Conditioner. If you're worried about brass, you'll want to pick this up to prevent it. With a purple hue, this formula will combat warm or orange hues. This can be used once a week or diluted with other formulas daily to deposit the necessary shade.
Say Bye-Bye to Sulfates
When it comes to picking a new shampoo, the ingredients should be carefully looked at! Sulfates are often used in formulas to "clean" the hair, however with a stripping quality – while great for removing oil and debris – it can be too harsh for color-treated hair. This can lead to premature fading of your hard-earned formula, so be sure to find a shampoo that cleanses and protects your color.
Try: Redken Nature + Science Color Extend Shampoo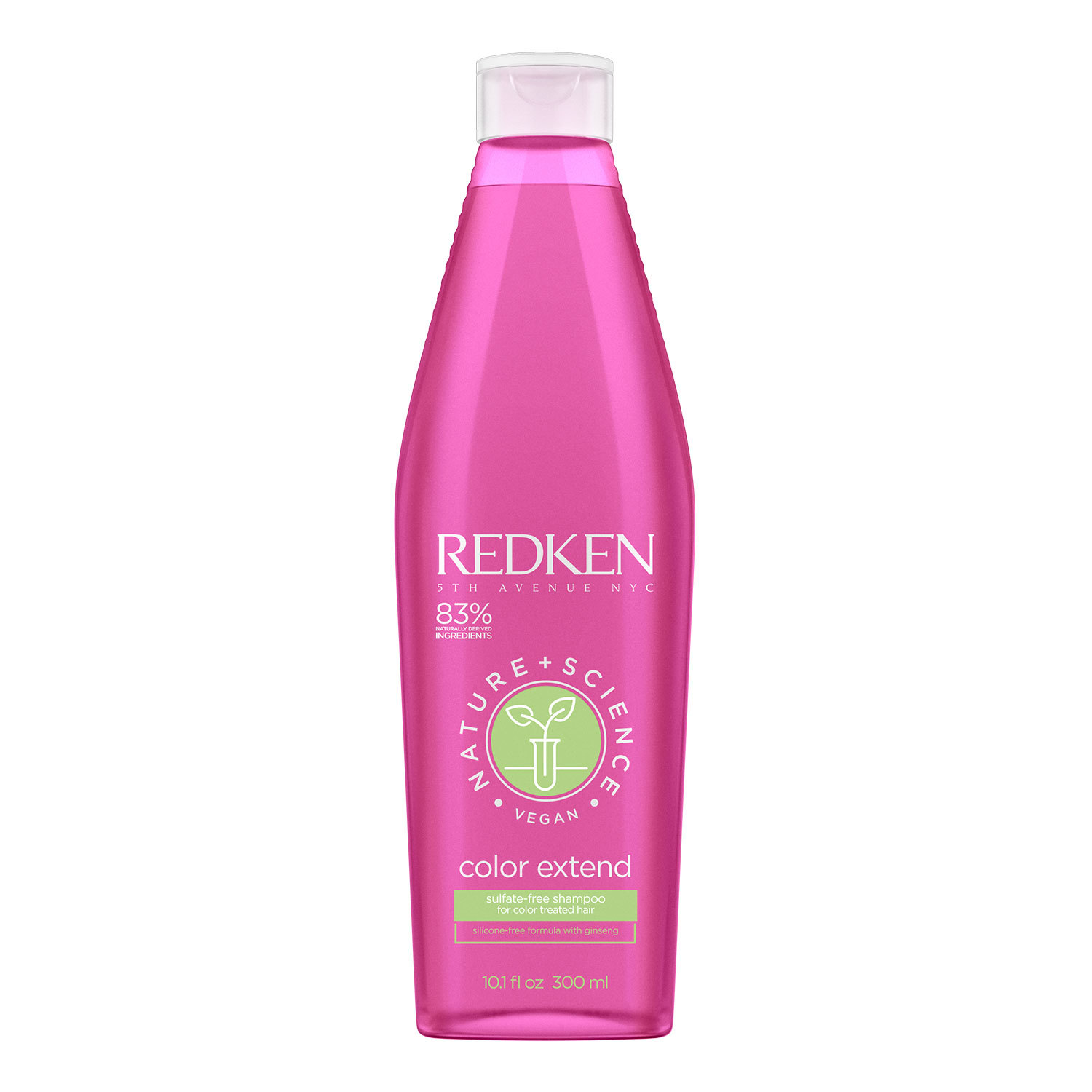 Use a Leave-in Proven to Protect
Taking care when cleansing is only half the battle, applying a leave-in to protect during styling and daily environmental exposure is another story. Adding a simple leave-in conditioner tailored to protect the integrity of your color a few times a week is all you'll need. Luckily for you, the Redken One United is just what the stylist ordered. Proven to prevent fading and extend the life of your color, this product can be applied post shampoo and conditioner to seal in shades and protect strands during styling.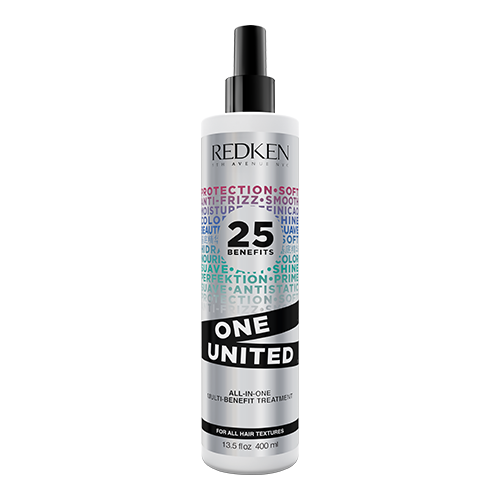 It's Getting Hot In Here
After properly cleansing and prepping the hair, next you'll want to protect. Heat compromises the vibrancy of your color in the form of being exposed to the sun as well as hot tools. To cool things down a bit, always use a heat protectant before styling hair. Formulated with a Heat Guard Complex to protect and preserve color vibrancy, Redken Iron Shape 11 is lightweight, adds shine and reduces frizz all while protecting up to 450 degrees!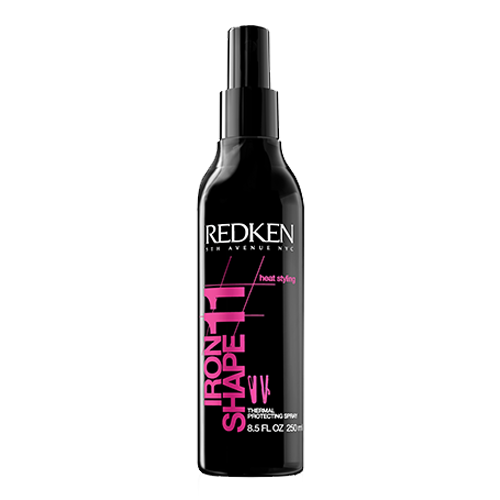 ---
For more color formulas, tips, and tricks visit www.redkensalon.com/, follow along and tag us in your creations on social media @Redken!