After you have a baby, you're gifted a ton of advice from everyone about everything. Some of it is helpful, and some of it is just downright invasive. A common topic most moms talk about postpartum is hair loss. Due to the steady rise in hormones and then the immediate drop-off, many women experience hair loss. However, no one I chatted with warned me that this could impact my eyebrows. So, once the baby was weaned (you should avoid use while pregnant and breastfeeding**), I set out to find a solution to my now sparse brows. Thanks to a tried and true formula, with basically little to no effort at all, I grew my brows back — and they're actually thicker than they've ever been.
I've never had particularly thick eyebrows, but I've always had a generous shape. While I did notice plenty of the hair from my head falling absolutely everywhere, what I didn't notice until my husband asked me if I had over-plucked, was how thin my eyebrows became after having our baby.
I could deal with the hair fall and subsequent new growth, making a mockery of my blowout, but when it came to thin brows, I desperately needed a fix to feel myself again. For this, I turned to Grande Cosmetics GrandeBROW Brow Enhancing Serum, and let me tell you, for me, the results were magical!
The Results:
To find out whether the results seen in the before and afters were legit, I dedicated the last few months of my life to finding out. Spoiler alert — the answer is yes. I'll let the images speak for themselves, but you can easily see just how thick my brows look in the second image below – and this is with no filling in with pencil or brow gel. It's just my brows.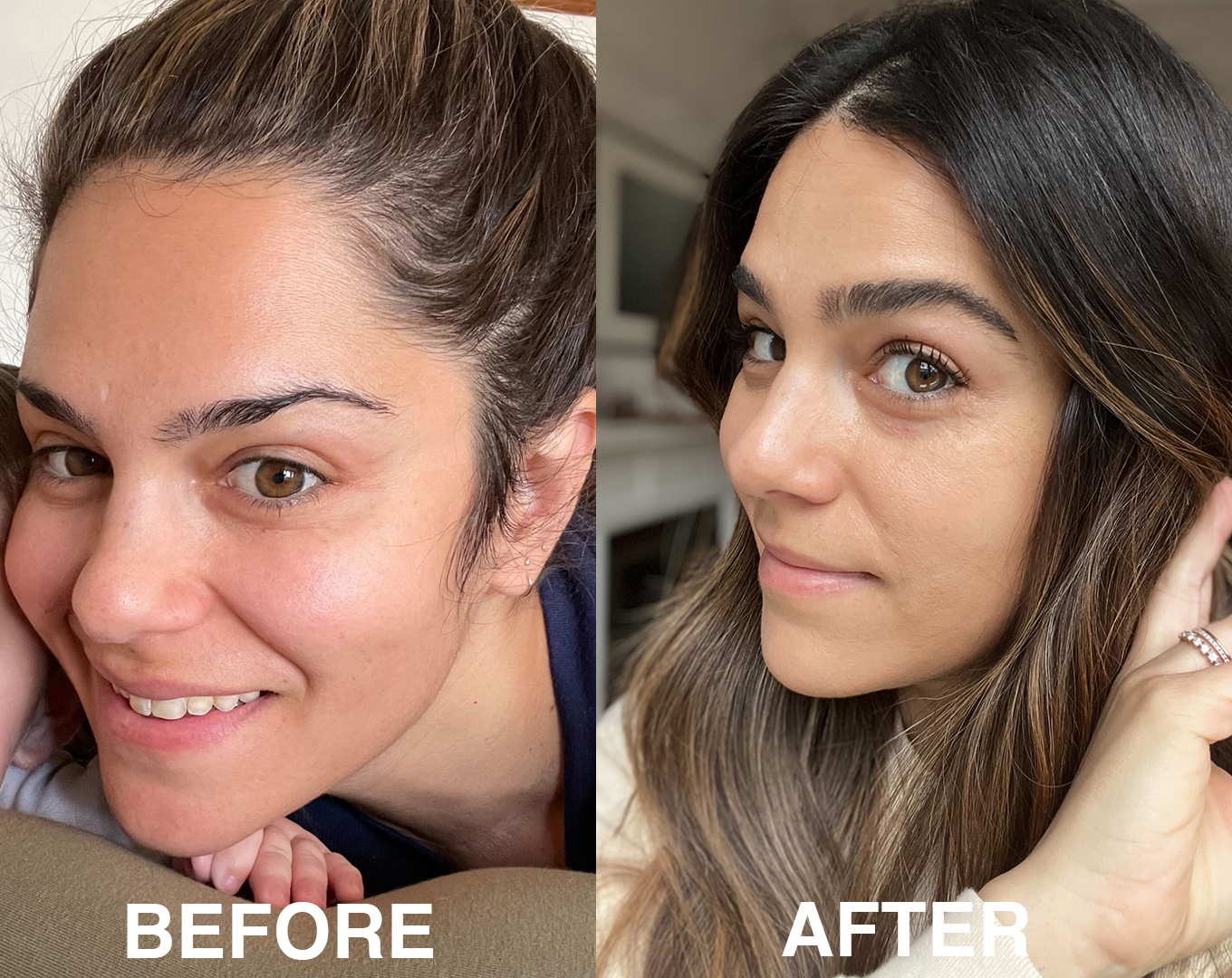 An eyebrow serum infused with ingredients specifically formulated to promote healthy followers and encourage growth. GrandeBROW contains vitamin E, amino acids, and hyaluronic acid to create the appearance of fuller, thicker-looking brows in just 6-8 weeks, with the full impact taking place in 4 months. This Dermatologist-tested, cruelty-free formula is ideal for sparse, thin, or over-plucked brows that need a helping hand.
While I definitely saw an obvious change in the shape of my brows, I'm not the only one. In a 16-week consumer study using GrandeBROW:
100% saw fuller-looking brows
94% saw healthier-looking brows
91% saw thicker-looking brows
*Based on a 16-week consumer study with 30 subjects. Results will vary.
How to Use:
I've always loved low-key beauty routines, and luckily, GrandeBROW fit perfectly with my nightly regimen. To use, simply apply GrandeBROW to your brows once a day. Concentrate on thin, sparse, over-plucked areas and leave for 1 to 2 minutes to dry. For best results, GrandeBROW should be applied daily for 4 months and then can be applied every other day for maintenance. *GrandeBROW requires continued use to maintain benefits.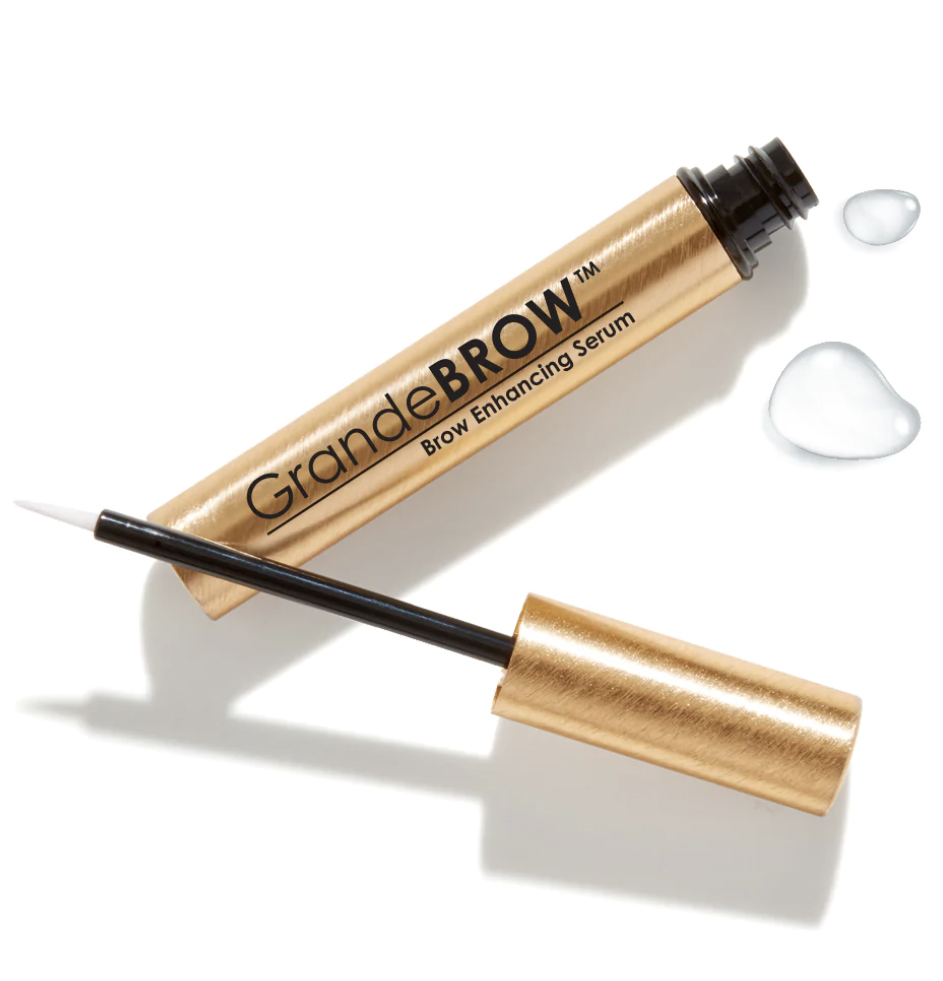 **Do not get into the eye. Do not use if you are pregnant or nursing, under the age of 18, or undergoing chemotherapy. Keep out of reach of children. If redness or irritation occurs, stop using product. Consult physician before use if you are being treated for a facial skin condition. For more information, read box insert.