Over the last few months, heck, the last year, we've been working on convincing you of how great the fringe haircut is! And we stand by that because we are still seeing fringe styles pop up on anyone and everyone, and we are still in love with the cut! We might even be in love with it more now than we did a year ago if that's even possible!
We're positive that many of you were convinced that the fringe cut was right for you, so you made your way to the salon, requested the perfect fringe for your face shape and hair texture, and walked out of the salon feeling like a million bucks! You spent the following weeks modeling your new cut for the 'gram, wearing more oversized denim jackets than you maybe want to own up to, and falling in love with your hair! But now, a couple of months later, you're having concerns about the way your fringe is and will continue to grow out. That's where we step back in. Here are some helpful tips to grow out your fringe gracefully.
Stay Close to Your Stylist

Obviously, the easiest way to grow out your fringe is to keep your stylist on speed dial and go back to them every month for a touch-up. Your stylist knows exactly what they're doing, and they know your hair better than anyone else. So, when in doubt, head over to your stylist. By making regular appointments with them, you'll be able to get your fringe reshaped and create an ever-growing fringe that looks glorious at every stage. Frequenting to the salon is also a great way to get to know your stylist and have them get to know you, so your hair will always be taken care of.

Accessorize!

Going to the salon every few weeks might not be an option for you for a multitude of reasons (money, pandemic, etc.), but that doesn't mean you can't still grow out your fringe gracefully.
During this period of growth, you will likely have your strands growing in different patterns than you're used to with your fringe cut, and falling into new places. If there are times when you wish you could put your hair in a sleek ponytail or up in a messy bun, but you have too many short strands, then it's time to break out the accessories. We're talking about butterfly clips, claw clips, barrettes, bobby pins, headbands, and any other little hair accessories you can drum up. Then, once you've chosen your favorite accessory, clip those too-short for-hair-ties strands back, and brace against flyaways with KEVIN.MURPHY SESSION.SPRAY FLEX finishing spray.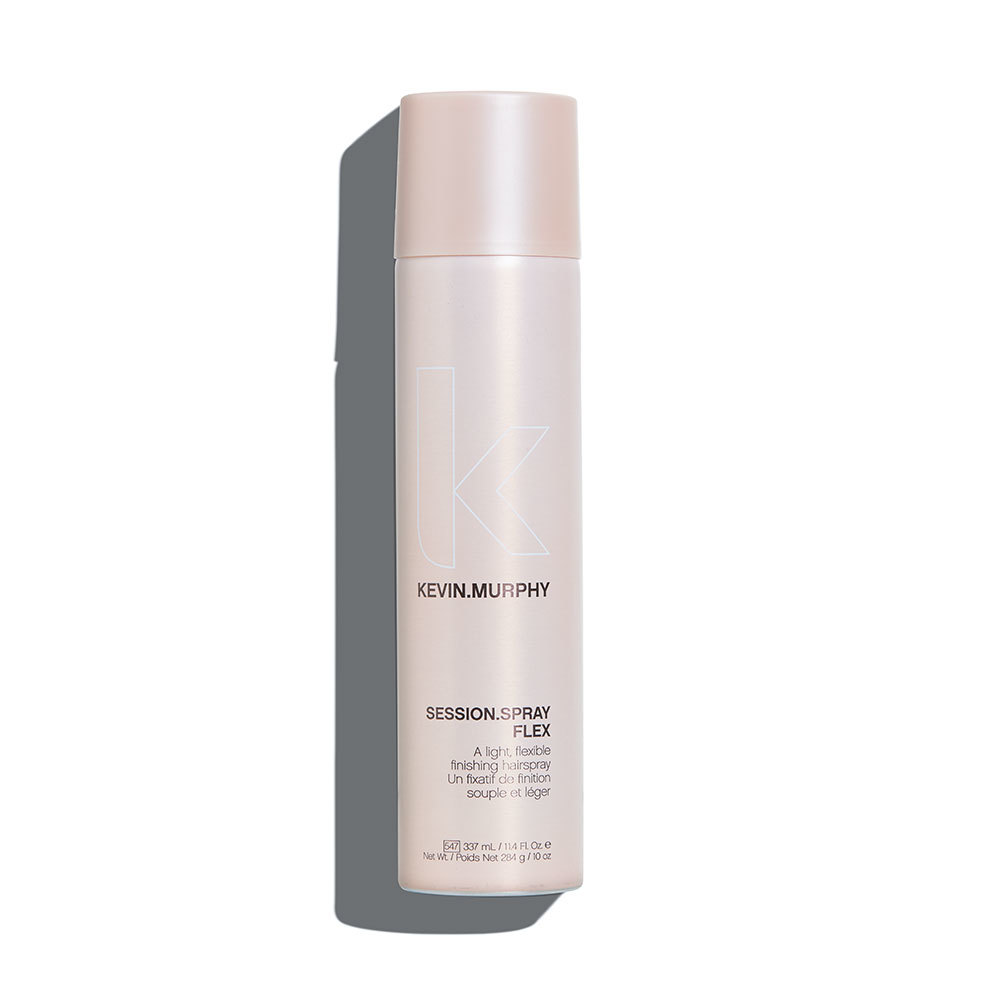 Get Creative!

Your hair is already in an unexpected phase that's unlike the original cut you had, so you might as well run with it! When your hair is in this in-between phase, it might be a fun idea to start experimenting with it! You can experiment with color, but always ensure you're caring for your color with Keune Care Color Brillianz Mask. Or, you can experiment with hairstyles. If you're a pro at low buns, practice your high buns! Or use this time to practice your braiding skills, as braids are the perfect way to get extra-long bangs out of your face! The possibilities are endless.