If we were to make a list of what is most important to both clients and stylists, healthy hair ranks high for all parties involved. As a form of self-care, there are certain rituals we can include in our daily practices that can positively impact our strands as well. With the winter months – snow, sleet, wind, and rain – imminently approaching, the health of hair is compromised. To give strands a fighting chance against the elements and hot tools – here are a few tips and product picks to start implementing now.  
Consider A Dry Conditioner
We all know and love what dry shampoo can do for a second- (and sometimes third-) day strands, but have you thought about adding a dry conditioner to the mix? As the days between washing go on, scalps get oilier and strands get dryer. While nothing ruins your blowout quite like dirty roots, worse are the dry and dull ends that seem to ensue. Combat this feeling while treating hair by adding new YOUNG.AGAIN DRY CONDITIONER to your everyday routine.
Amp Up Air Drying
To cut down on excess heat, aim to air dry in the evenings. This gives your hair the chance to completely dry by the time you leave for work the next day. If necessary, touch up with a wand or a flat iron around the face and have fun rocking your natural texture. *Pro tip – add KEVIN.MURPHY BEDROOM.HAIR to second-day strands to give them the oomph they really need.
Practice Healthy Blowouts
Healthy blowouts mean using the products and tools to dry hair the proper way. Things like tangles or taking too large of sections are detrimental to your style and a quick and easy fix. As a rule of thumb, use clips to properly keep hair controlled and never blow dry sections that are wider than the circumference of your brush.
Protect Against The Heat
Heat from blow dryers, straighteners or curling wands is inevitable, it is what we put between our strands and the heat source that counts. Products are the number one way to cut down on damage caused by hot tools. This season, add a heat protectant that doubles as a leave-in treatment. With an easy foam application, heat protection up to 450°F / 232°C and a leave-in feel with no residue, KEVIN.MURPHY HEATED.DEFENSE is the obvious choice.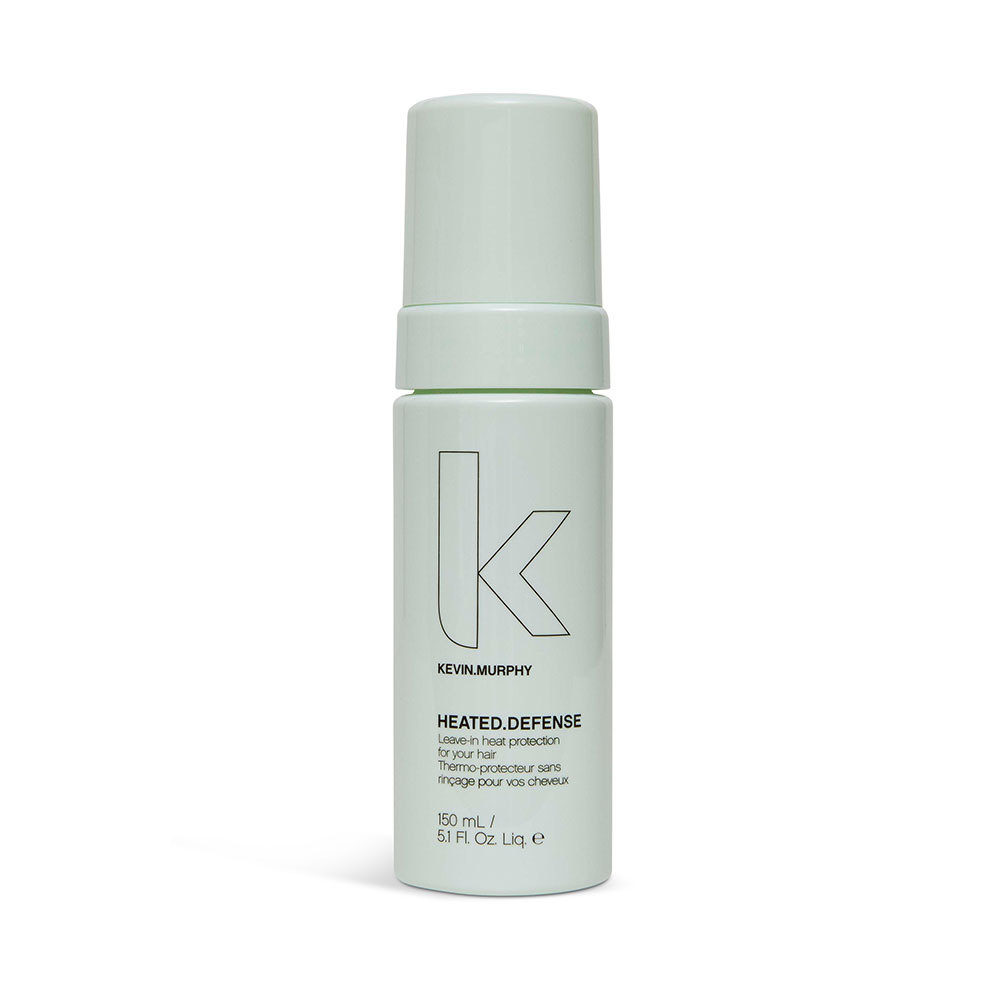 ---
For fashion-forward colour and style inspiration be sure to visit us on Instagram, Facebook, Twitter, and Bangstyle and to see all the specials, be sure to visit the KEVIN.MURPHY store!