Blonde hair has always come with much more responsibility than other shades. From upkeep to hair damage, any blonde knows the lengths you need to go to keep your hair looking healthy. Luckily, as innovations come to light creating and maintaining blonde hair is more straightforward and reaps much bigger rewards. Whether you're already platinum or are thinking about making the jump to flaxen, these are our top tips to ensure a healthy blonde.
The Top Tips for Blonde Hair Transformations
Leave It To The Professionals
It might look easy to recreate that TikTok blonde hair transformation, but trust us, it isn't. Creating blonde hair usually involves lifting hair color through a process of lightening with bleach. While perfectly safe, bleach can be harsh on the hair, and improper placement or application can cause damage to the hair. If you're thinking about highlighting or coloring your hair, always leave it to the professionals.
Invest In The Process
Blonde hair doesn't always happen overnight, despite what Kimmy K does. Transitioning from one shade to another can take time and should. While some hair types quickly lighten and achieve the desired tone in one session, it may take a few appointments over several weeks for darker shades. From multiple appointments to targeted products to take care of your color, blonde hair color is often an investment in time and money.
Make A Plan for Upkeep
Once you've created the color, you should pick up the products needed to keep it looking its best. Keune's new Care Blonde Savior line consists of a Shampoo, Mask, and Leave-In were designed for compromised and decolorized hair and are ideal for repairing hair from the inner cortex to achieve healthier hair over time.
A sulfate-free shampoo formulated with glycolic acid and creatine gently cleans as it strengthens.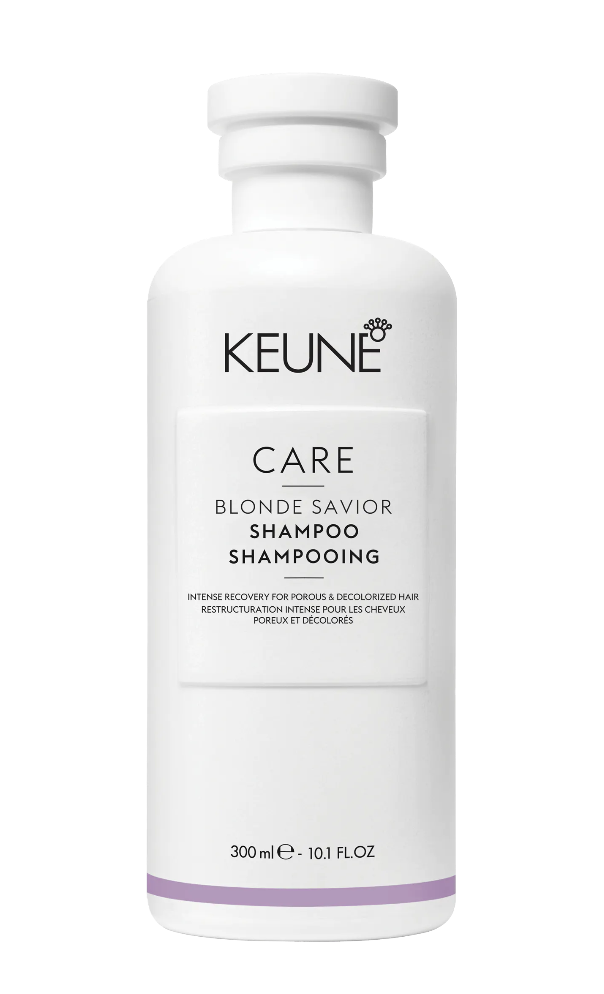 An intensive hair mask for strong, hydrated hair and an immediately more lustrous look.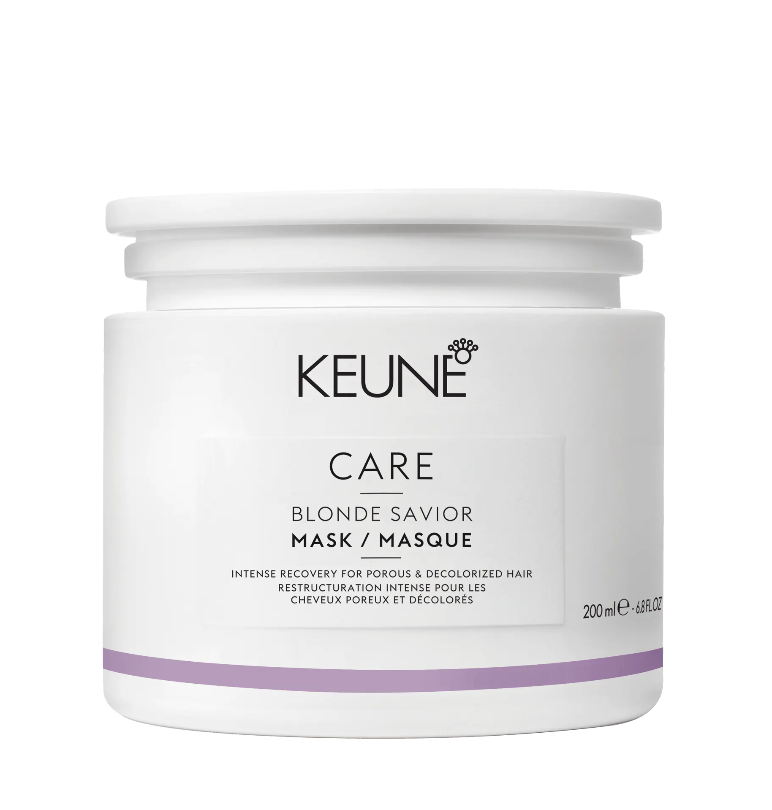 A leave-in treatment cream that moisturizes while coating the outer hair fiber layers for lustrous, easily stylable hair. Minimizes frictions and protects hair against heat up to 446°F.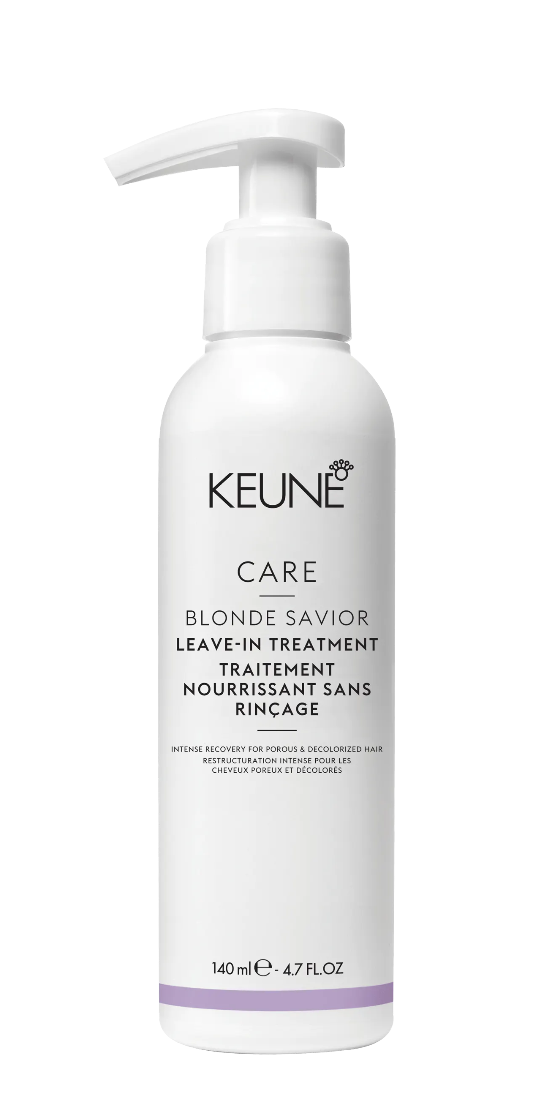 Blonde Savior Shampoo, Mask, and Leave-In erase 64% of damage from bleaching*, lead to 96% less breakage**, and 7x stronger hair**.
* Instrumental test after 7x Blonde Savior routine application
** Instrumental test after 1x Blonde Savior routine application