Curly, straight, natural color or salon-created — shiny, healthy hair is always the best compliment for whatever style you choose. As we transition into a new season, there's never been a better time to upgrade your hair care routine to include a treatment to improve the look, feel and finish of the hair. If you've been on the hunt for a way to achieve nourished, shiny, conditioned strands, there's a new treatment you must try — Redken All Soft Moisture Restore Leave-In Treatment.
The Causes Of Dry Hair
A variety of reasons can cause dry, damaged hair. The impact is usually cumulative and happens over a long period. Some of the top factors include:
Heat styling
Highlights
Hair color
Environmental damage
Hard water or too hot of water
Washing hair too often
Not using heat protectants
Split ends
How To Fix Dry Hair
There are a few non-negotiables when trying to reverse the damage that causes dry hair. For starters, work the following healthy hair habits into your routine:
Cut down on heat styling
Invest in heat protectants
Sleep on a silk pillowcase
Use hydrating formulas
Be gentle when towel-drying
Schedule regular haircuts
Get professional treatments
The Top Treatment for Dry Hair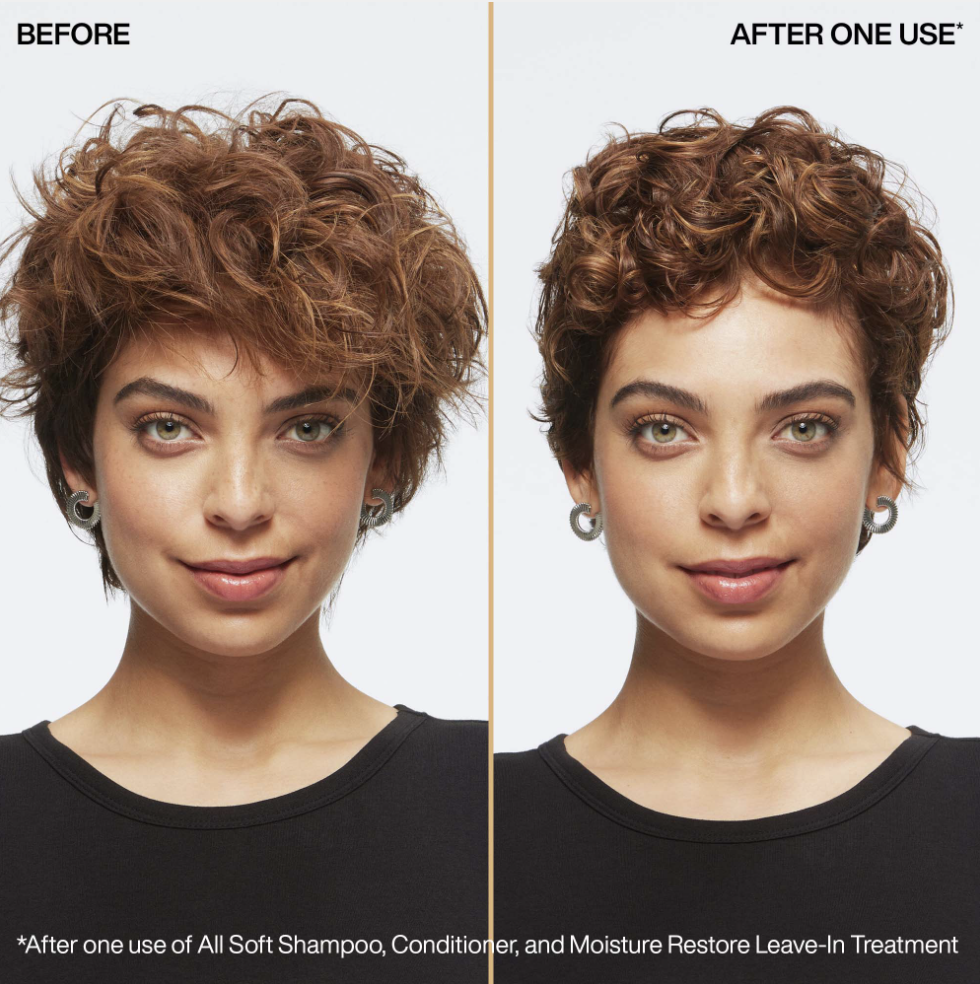 If you know what is causing the damage, the first thing to do is alter your routine. Next, you'll need a helping hand from an intensive treatment. Pick up Redken All Soft Moisture Restore Leave-In Treatment to add to your homecare routine.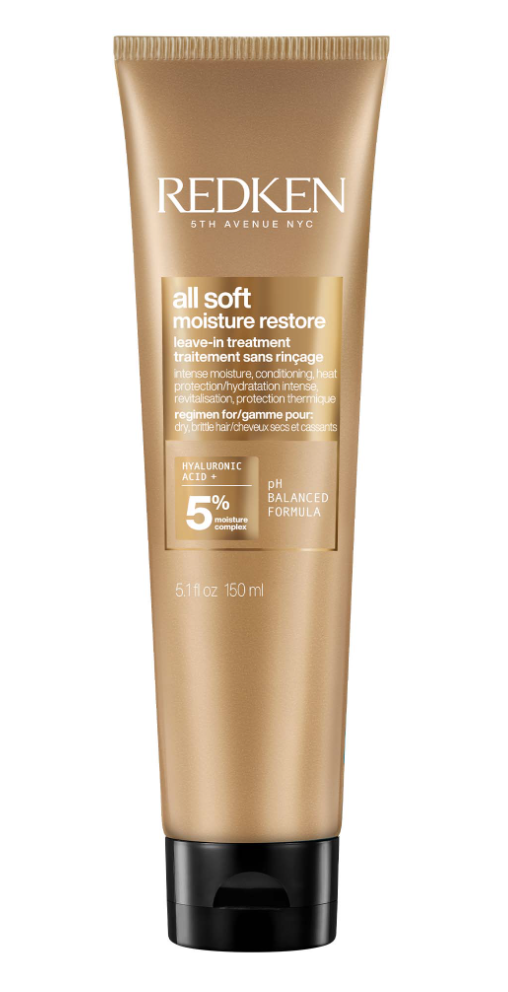 Winter sees an increase in dry hair and damage, which makes this an ideal service to treat yourself to this season. NEW Redken All Soft Moisture Restore Leave-In Treatment is a post-shampoo leave-in treatment that replenishes and nourishes hair, leaving it feeling instantly healthy and hydrated after just one use.
The secret to this transformative treatment is thanks to the inclusion of hyaluronic acid to lock in moisture and help hair feel hydrated for up to 72 hours. Visually smoothing split ends and taming frizz***, this formula instantly conditions hair for up to 10X** smoother results while offering heat protection of up to 450°F/230°. In addition to heat protection, this leave-in offers static and humidity protection making it an ideal all-in-one product for hair restoration and protection. For best results, combine Redken All Soft Moisture Restore Leave-In Treatment with All Soft Shampoo, Conditioner, and Argan-6 Oil.
**vs. non-conditioning shampoo
***based on consumer testing results