Raise your hand if you got experimental with your hair this season! *Raises hand slowly* Tell us, what was your experimental hair trend this summer? Money-piece? Platinum blonde? Wolf Cut??
Whatever it is, we're sure you looked phenomenal, but we've also got an inkling that all of your changes might have had a negative impact on your natural texture pattern. Damage, heated styling, and hair coloring treatments can all be culprits to you missing out on the way your hair "used to be." Sometimes adding a bold color to your hair can shock it into falling a little bit flatter than normal. We especially know that if you're using too many styling products without properly washing, that can also cause your natural waves to fall limp.
Don't worry! As much as you may think that all of the styling and experiments your hair has endured over the last year or more could lead to forever damage and a complete loss of your natural texture pattern, we're here to tell you that's not the case! No matter how far off the deep end your hair might be, we're here to bring you back. So, here are the best ways to restore your natural texture pattern.
Scrub!
If you've spent the last few months trying to bring your curls back to life by piling on gels, creams, and butters then it's likely that the solution you've tried is actually a part of the problem! When you spend so much time adding more products to your second or third-day curls, without washing out the original products, you're only creating build-up on your scalp.
When you have excess build-up on your scalp, you're actually blocking your hair follicles and prevent them from growing out healthy, strong hair. When your scalp is unhealthy, there is no way for your natural texture pattern to thrive. So, the first step to getting your natural hair texture back is by treating yourself to a luxurious scalp scrub like KEVIN.MURPHY SCALP.SPA SCRUB. This scrub will purify and reactivate your scalp so that it will once again be the perfect canvas for your naturally curly and wavy strands to grow!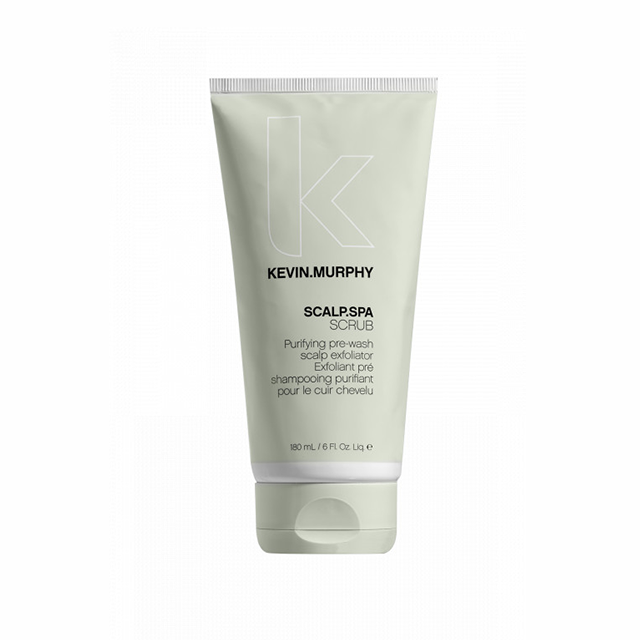 Repair!
Once your scalp is nice and squeaky clean, it's time to focus on repairing your strands. By using a reconstructing shampoo like KEVIN.MURPHY REPAIR-ME.WASH, you can start the process of rebuilding and strengthening your strands. When your hair begins to fall flat, it's typically a sign that it isn't strong enough or has enough nutrients to hold a naturally textured curl or wave. This particular reconstructing shampoo is made with powerful proteins from bamboo and silk amino acids which will work double-time to strengthen your hair while removing any impurities that are holding your strands back.
For waves and curls that are really lacking bounce, don't be afraid to do some extra damage control with Keune's Care Curl Control Mask. This is a pampering mask treatment that will moisturize even the dullest and most dry curls! In addition, this mask will bring back the shine, softness, and bounce to your coils.
Style!
We have no doubts that you have been styling your coils, but likely to no success at bringing them back to life. However, the goal of your styling products shouldn't be to regain your original texture, but rather to support it. To maintain your natural texture, it's crucial for you to use products that were designed for your specific hair type. Styling products like Wella Professionals Nutricurls Curlixir Balm Defining Balm for Curls is a great styler to use to keep your curls intact! Not only will this styler hold coils together, but it will also nourish your hair at the same time. Always remember, nourished curls are happy curls!