Short hair cuts are on the rise and for good reason. They allow the wearer to easily embrace a perfectly tailored face frame, added texture, and a fun new silhouette. While the wash and wear factor is highlight coveted, there is also a big misconception around the ability to create special occasion styles on shorter looks. Proving short hair, like the bob, have plenty of versatility Anna Peters, Sam Villa ArTeam Member and Owner of re:TREAT Color + Hair Design Studio @anna_hair_retreat is showing off how to create a beautiful faux curtain fringe with tons of texture, perfect for any special occasion. "When a client with a perfectly blunt bob comes in for a special occasion hairstyle, you might think styling options are limited, but there are some really cool things you can do with that length hair," explains Anna. "This new style is feminine and fresh, you're capable of doing so many amazing things with a bob shape! And, the braid serves as the perfect anchor for flowers and accessories," she adds.
The Steps
STEP 1: Start with clean dry hair in natural texture.
STEP 2: 1-2" back from front hairline create a 1" wide horizontal section. The horizontal section should sit on the top of the head and about 3" long, do not go past the round of the head.
STEP 3: Create an attached Dutch braid (corn row) with horizontal section of hair to ends, folding ends up next to attached part of braid, pin into place flat to the head.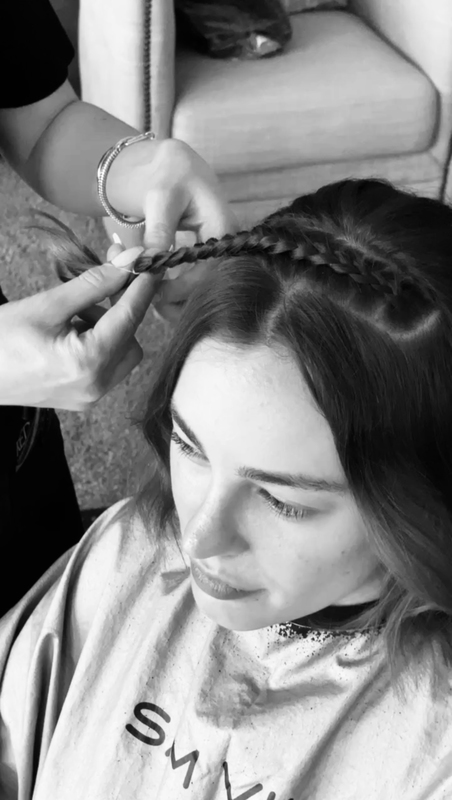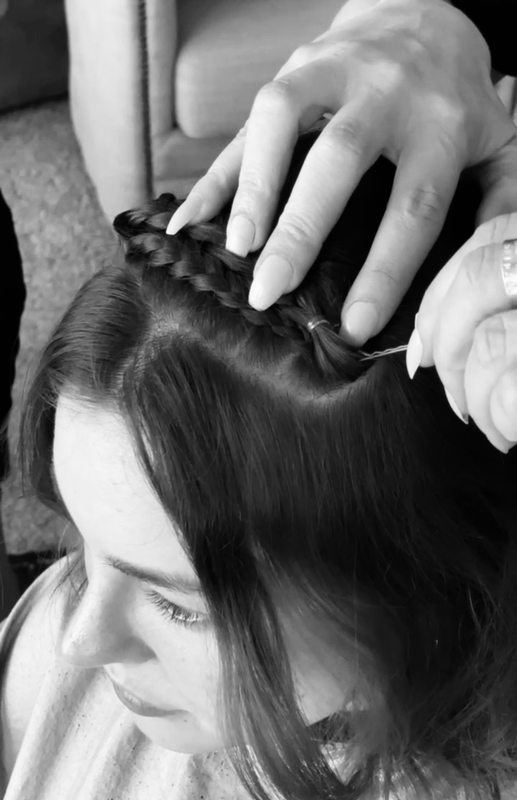 STEP 4: Place a large U-shaped pin under one of the folds in braid near center part, open feet part of pin towards the face.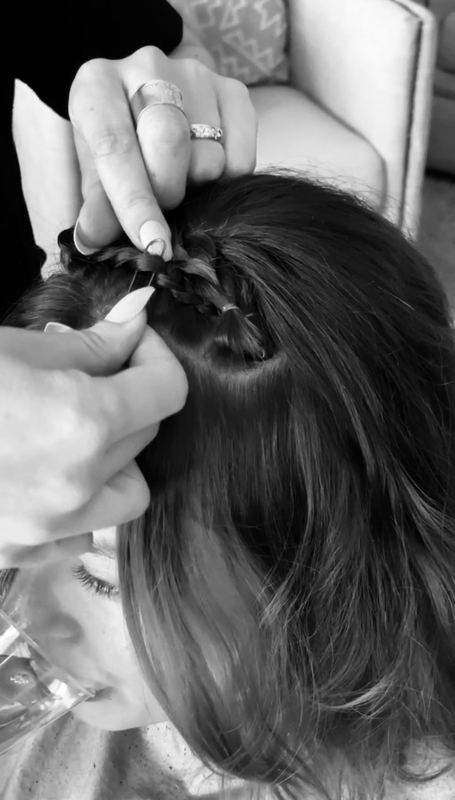 STEP 5: Gather a 1" section of hair from behind the braid, and with a second large U pin, weave hair section through the opening of first pin (like threading a needle). Pull feet of the first pin down towards face until hair slips through braid.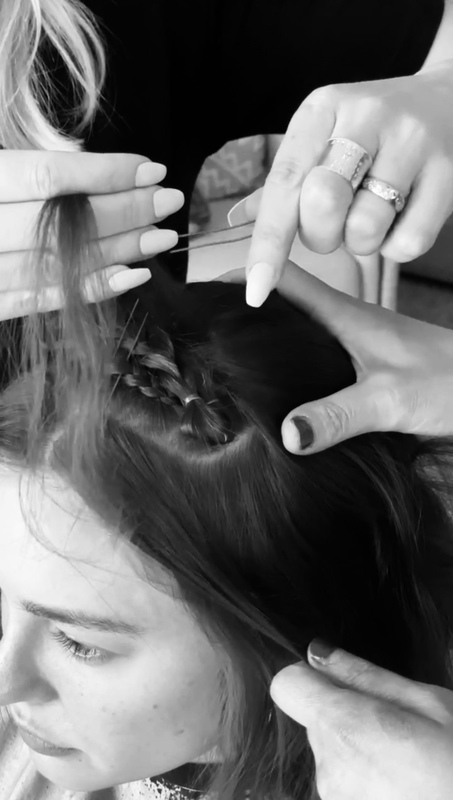 STEP 6: Continue weaving hair across the braid, arranging as desired – hair should be directed towards the center and covering braid fully.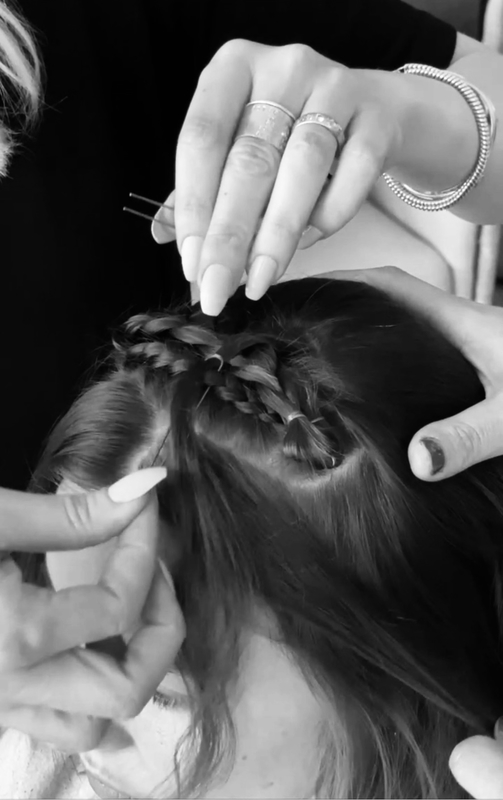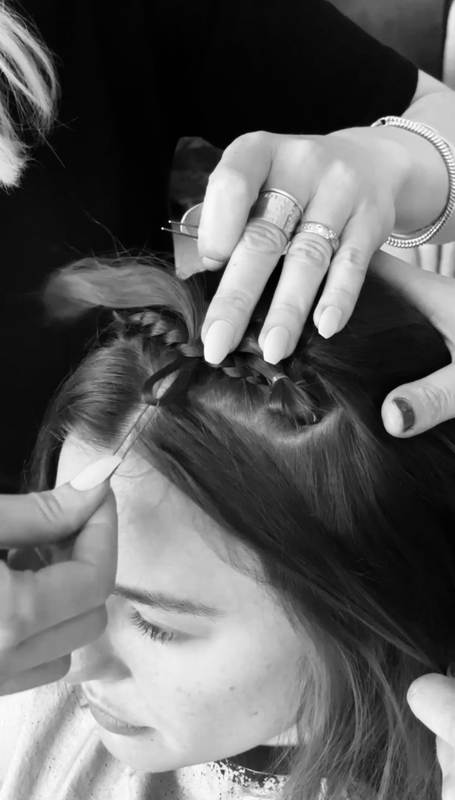 STEP 7: Pinch and pull woven strands to create layers and movement where desired to visually create a curtain fringe, remember shorter in the middle to longer on the sides.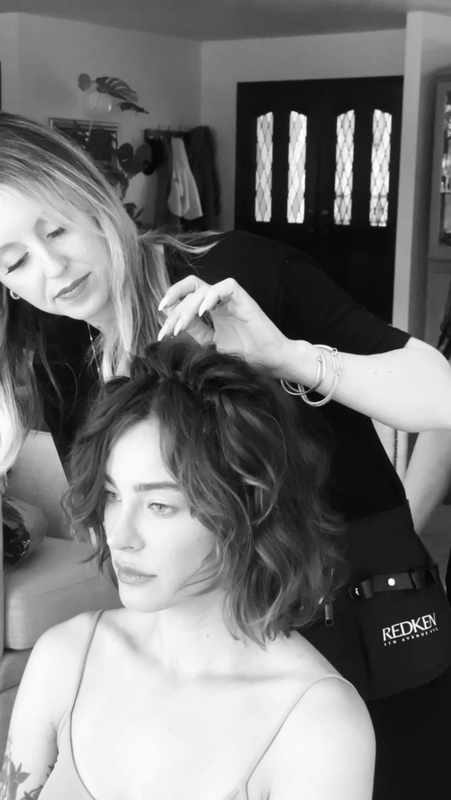 STEP 8: Using a Sam Villa Signature Series Sleeker Professional Straightening Iron, gently compress woven strands on top of the braid to define more, and waves and movement throughout the rest of hair to compliment natural texture. Spray to hold and define texture with Redken Wax Blast 10.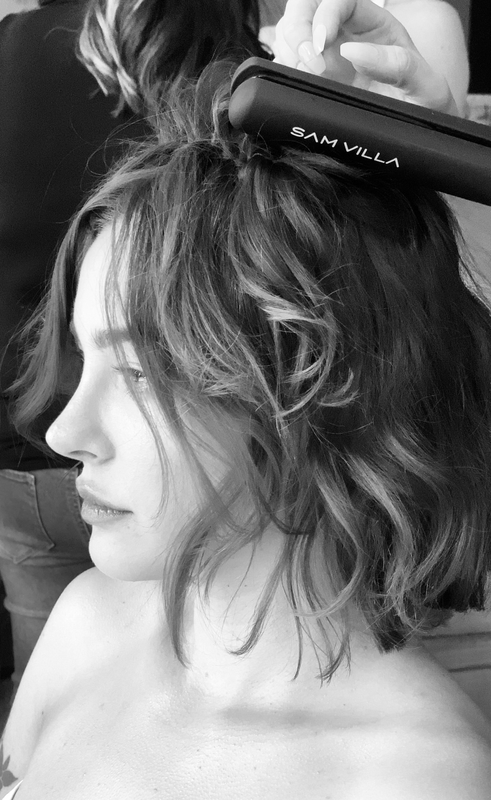 Products & Tools To Get The Look:
Sam Villa Signature Series Sleeker Professional Straightening Iron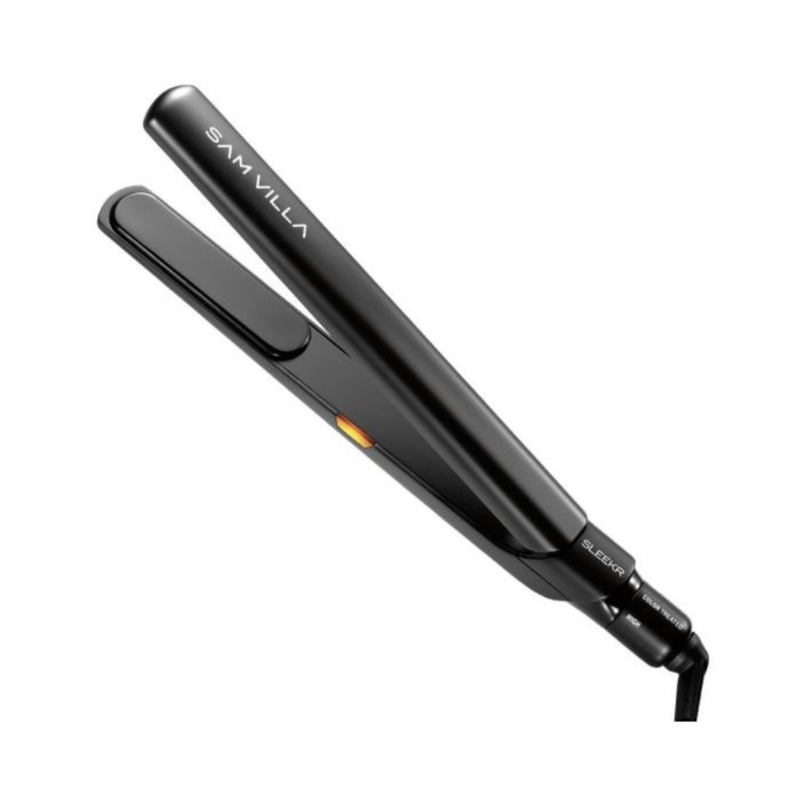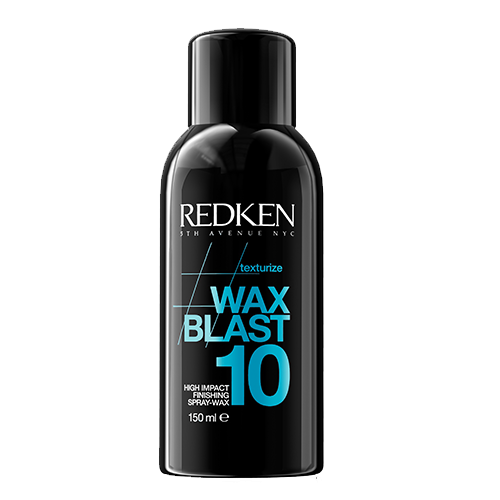 Watch Peters create the look on Instagram Live on July 1 at 12:30pm PT.