The Keune LTE #ColorYourMood collection is all about embracing your mood at the moment—your hairstyle should be the same way, whether you're feeling sweet and girly or bold and powerful. For many women, selecting the perfect summer shade is the easy part—knowing how to style your fresh color, on the other hand, can be a challenge. When it comes to experimenting with color, it's a good idea to know what 'do works best for you. Whether it's a feminine bob, a voluminous pony or a sleek bun, check out the top ways to show off your Keune LTE color this season.
The Shade: Flirty Pink
The Style: Sleek bob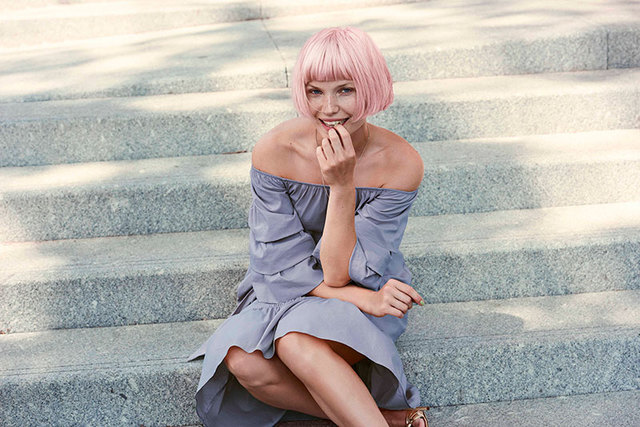 When you're sporting a sugary-sweet, cotton candy pink hue, you need a little edge. A sleek, choppy bob is a cool, unexpected canvas for the flirty feminine shade—and puts your color at the forefront of your overall look.
The Shade: Dreamy Beige
The Style: Pumped-up pony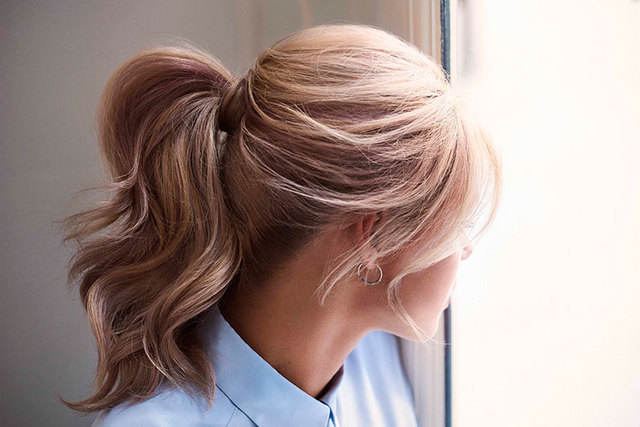 A creamy blonde shade boasts an array of pale and golden tones begging to be seen. A messy ponytail perfectly showcases a seamless color blend. Think: lighter, loose tendrils around the face, hints of darker tones around the ends of the pony and a spectrum of blonde hues peeking through at the crown.
The Shade: Fierce Taupe
The Style: Modern waves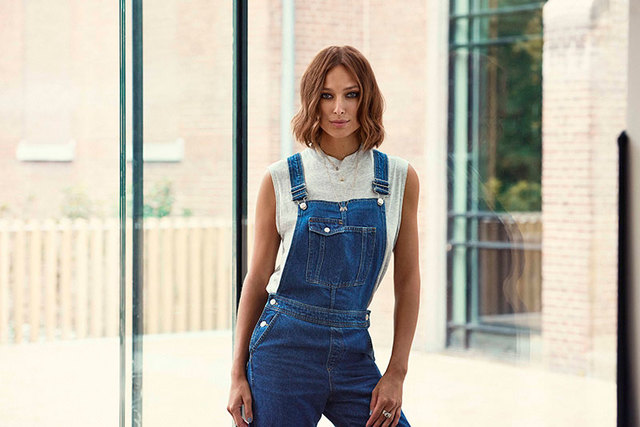 From far away, the ocean looks like a solid blue hue. An up-close look at an ocean wave, however, reveals a striking blend of blue, green and aqua shades, all working in harmony to give the ocean its signature color. The same effect occurs on modern waves: From far away, this taupe shade looks like any warm brown hair color, but up close, the copper, pearl and chocolate tones shine through.
The Shade: Playful Pearl
The Style: Full-bodied curls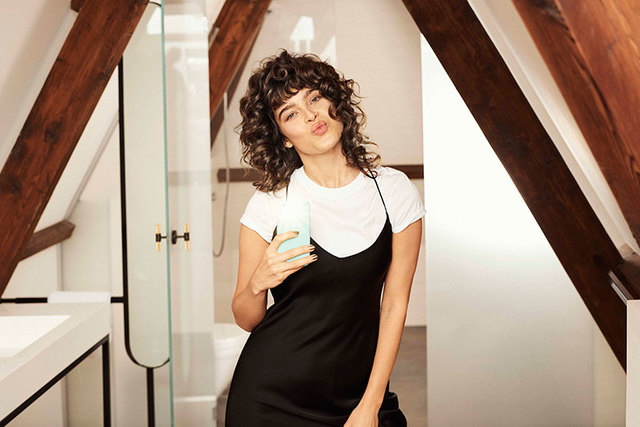 Nothing looks as playful as a set of bouncy curls, especially when you're sporting a multi-dimensional espresso shade that features a darker hue at the roots and "sun-kissed" ends. Use a diffuser to activate your natural texture, then scrunch the ends of your hair to achieve that effortless, full-bodied look.
The Shade: Proud Brown
The Style: Sleek bun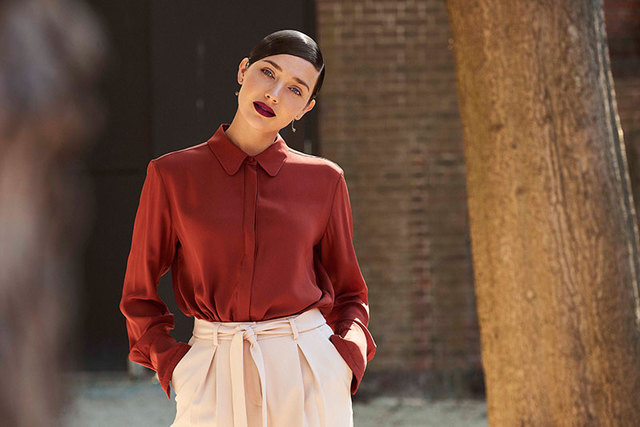 Want to show off your confidence and your color? A slick low bun puts any rich brown shade on display. For even more of a dramatic effect, opt for a deep side part and a sleek, high-shine finish.
---
Keune, for the salon professional since 1922.
To learn even more about their brilliant color, stunning styling, and trend inspiration be sure to stalk Keune on Bangstyle and follow them on Instagram, Facebook, Twitter, and Pinterest!