Many clients are recommended or told about all sorts of fabulous products that help make their hair look thicker and fuller. But, quite often, the results are disappointing. This is most often the case because there are so many different products and our clients don't always know how to apply or use the product in the right way, to get the best results.
So, for all of you out there who have numerous products that they have tried but failed to get results from, take a look through this: my quick guideline to the different volumizing products in salons.
Simply follow my easy step-by-step guide on how to use them to their fullest!
Volumizing Shampoos and Conditioners
I think Volume Shampoos and Conditioners are one of the most over-promising products with the most disappointing results. I'm going to be blunt about Volumizing Shampoos and Conditioners - most of them don't work on their own. A Volumizing Shampoo is normally lighter than normal shampoos, sometimes they have a gel consistency to cleanse the hair without weighing it down. Volumizing Conditioners are, again, very light and help close down the cuticles on the hair without too much moisture, keeping the hair as light as possible. But expecting to see big, full and thick hair from just a shampoo, conditioner and rough dry, is expecting a little too much. What they will do for you, is keep the hair lighter so that when you then blow-dry your hair with a round brush, set with heated rollers or use with other products, the hair will take on fuller shape more easily and should hold for longer. Perfect for fine hair or anyone who is looking for fuller results.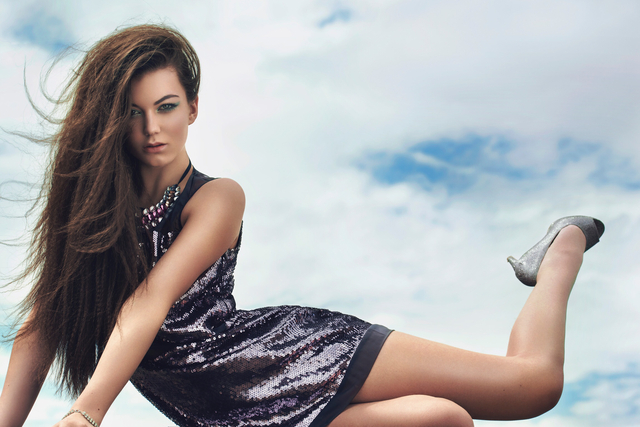 Volumizing Sprays/ Root Boost Sprays/ Mousses
I do love a good volumizing spray, root boost or mousse. Not only are they brilliant at holding the shape, I can manipulate the hair too and it will stay all day, if not longer! For any big blow-dry, I apply my desired spray, root boost or mousse, in sections and throughout wet or damp hair, before using a brush to blow-dry. So the key here is to apply to hair that is wet.
Each product brand works slightly differently so do read the manufacturers' instructions for the best results, but the main rule for these types of Volumizing products is that they are applied to wet hair, be it all over or concentrated through the roots only, and then blow-dried in using a brush. If you rough dry your hair after applying one of these types of mousses or sprays, then you should also get some root lift and hold.
I don't advise applying it onto dry hair. Hairstylists like to break the rules and push products to the max to get some creative effects, but for a ready-to-wear, everyday hairstyle, you may end up with a greasy or matted mess.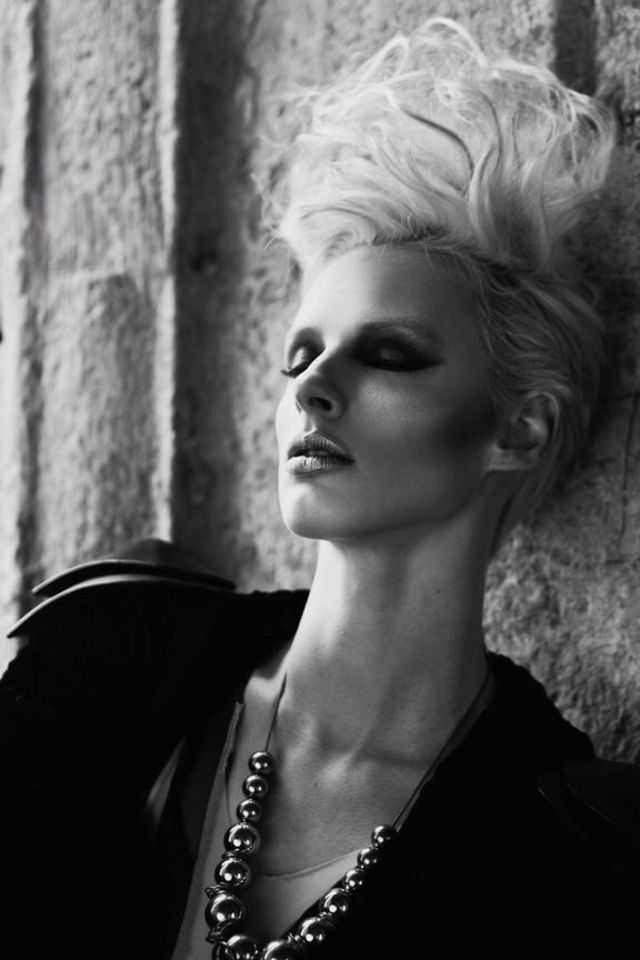 Dusts
Ahh… I remember the first time this type of product was released, and I was in love! Dusts are like magic powder. Always used on dry hair, they remove oils so the hair has a matte texture. Some clients love Dust and wouldn't be without it, whereas other clients, who prefer a very clean hair feeling, dislike the matte feeling of Dust.
There are a few different ways to use Dust. Again, you can go crazy and create some great shapes and textures with it. The most popular use is to take sections through the top of the hair, around the parting and sides, and sprinkle the magic powder into the roots. A little goes a long way, so honestly, just sprinkle a little and add more if necessary. Then, using your fingers, ruffle through the roots to disperse the powder and get rid of any dusty specs that are left. This will leave you with some nice texture and root lift that you can re-pump throughout the day by using your fingers and ruffling again.
Another step up in Volume can be achieved by teasing or backcombing each section around the parting and crown after sprinkling the roots with the dust. Because it creates a matte feeling, the backcombing will hold so easily and stay in place until brushed out. This is a superb product for big 60s looks. Also, it's very handy to keep your extensions in place.
I like to get a little creative with dust and sprinkle all over a finished style to "mattify" any of the shine and give the hair a real lived in, three day old feel. Just be sure that whenever you use a product like this, ruffle where you put it with your fingers or brush until it has settled into the hair. This will make sure you aren't left with any obvious white powder sitting anywhere.
My final top tip when purchasing a Dust Volumizing product, is to check how many grams you're getting for your money. They are all in fairly small pots but some companies give you 1g of dust, others up to 15g, so just check you're getting value for money!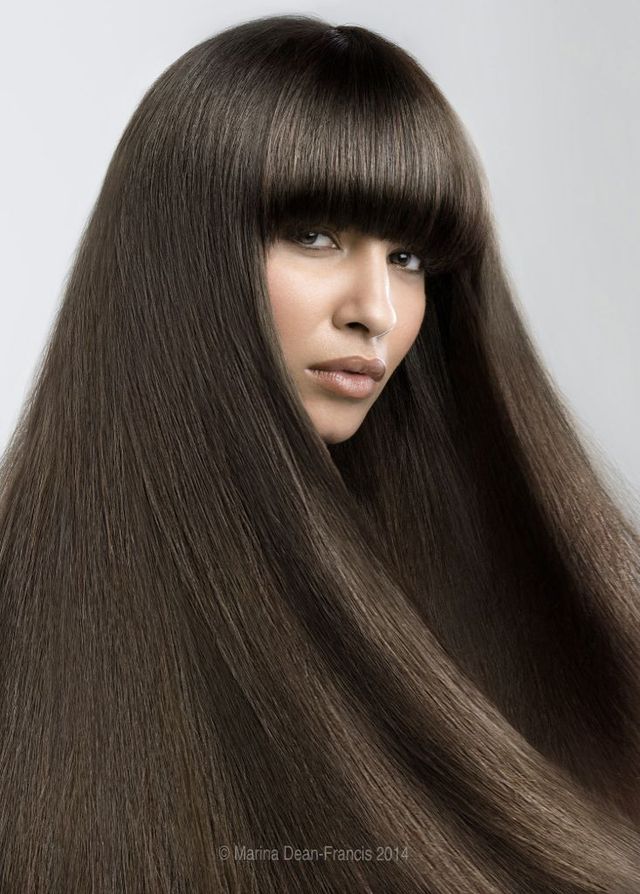 Dry Shampoo
Another greatly desired Volumizing Product - Dry shampoo. It is not only useful at refreshing your hair when it's in need of a wash and you're out of time, but these sprays can also give you some volume. It works very similarly to Dust in that it mattifies the hair by soaking up natural oils and you only use it on dry hair. Simply spray it all over, mainly focus at the roots, and it will refresh your hair and give you slightly lifted root with some cool texture.
The biggest annoyance clients find when using Dry Shampoo is the white powder it leaves. Think of the white powder like they are soap bubbles - we need to get rid of them and our hair will then be fresher and fuller. It's very easy to do, just use your hairdryer and blast it around where you've sprayed, or use a brush or towel, and brush lots! Batiste have even brought out a range that have a tint to them for each hair colour - red, brunette, blonde, so it is even less of a problem AND you can cleverly hide any regrowth on your colour by using one of these more specific, coloured dry shampoo sprays! Saving money, time and giving you volume! What more could a lady ask for!?
Overall, whatever product you're using, read the directions on the bottle, leaflet or packaging it comes it. If you're still unsure, go to the brand's website, or talk to your stylist about how to get the best results from your products.
Happy Volumizing!"
Stay Peachy!! Xxx