All hail, Inception Hair Studio, Bangstyle's 2014 Artist to Reign Supreme! Owned by L'Oreal Portfolio Artist Luigi Di Tacchio, this canadian salon has a knack for creating beautiful imagery. Luigi and his team work hard to ensure that they are they are providing the best to their clients, always putting a unique Inception influence on the current trends. We were honored to catch up with our Reigning Supreme Artist to learn more about the ongoings in his salon as well as some insight into his winning image!
Congrats on being crowned our Bangstyle 2014 Artist to Reign Supreme, could you tell us a bit about what went into the creating the look for the winning photo? What was the inspiration behind the look? Tell us about the creative process…
First, I would like to thank Bangstyle for the opportunity to be part of an event like The Supremes. To win this event is even a greater honour.
The photo that I submitted was inspired by a combination of what is trending, and looking at that from a different perspective. The color was inspired from a bowl of candy that I had seen and loved the way the colors melted together. There are three big wefts of hair that were individually colored using an overlapping technique. Each piece is micro crimped and backcombed, then braided the three pieces together and reversed it to make it different.
As a salon owner in 2015, how do you find that having a digital presence influences your business?
A digital presence is very important for businesses now. We live in a world that is influenced by social media. It has become the quickest way to showcase your work and profile, or get a message to your community, industry and even internationally. Because of these reasons, an online presence has become vital for any stylist to grow professionally. It could set you apart from the person down the street.
Tell us a bit about Inception Hair Studio… What type of client experience do you strive to create?
Inception Hair Studio was a dream that has become a reality. It's a place where my guests always leave feeling great about how they look. We stay current to the trends for the season, but customize styles for each individual. We educate our guests with their hair needs, so they can recreate the looks at home. If a woman or man feels confident about how they look, then they have the confidence to get through their day.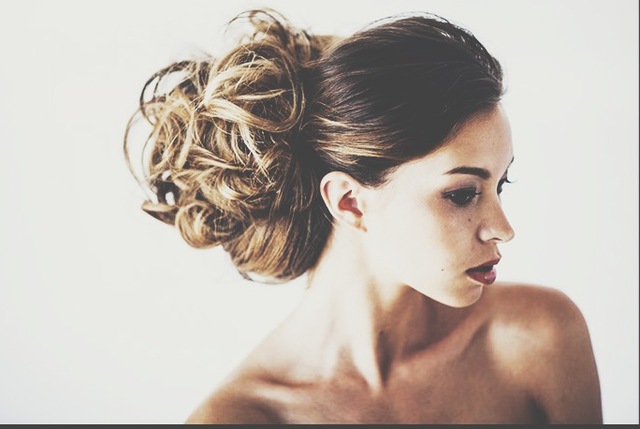 What do you look for in your artists?
My team is very important to me. The first thing I look for is passion and a willingness to learn. I think these two qualities can make stylists great. Without passion, you won't have the grit to make it in this industry. It's very demanding physically and mentally. Our industry is always evolving. If you're willing to change and educate yourself constantly, you'll always be a step ahead for your guests and colleagues.
What trends are you really excited about this year? Anything you're happy to see disappear?
I think it's great that people are excited about what's trending and fashionable. It shows that they care about looking good, and that's we are all about. This year's trend of the Modern Shag has me super pumped. Long or short and styled with very natural waves, very bohemian. It's a sign of what the people are looking for from the world, a time for change, peace and harmony. We are also seeing a lot of icy blonde. It's great that we are breaking away from some of the traditional colors and becoming bolder.
Who has influenced you the most in your career?
I've had many influences over the years. I've been lucky to have worked with so many talented hairstylists and they each have inspired and influenced me in so many ways. But, my father is probably my greatest mentor. He taught me how to be a great hairstylist, educator and stage artist.
What is your guilty pleasure? Is there one that the entire salon shares?
Food!!! Food is my guilty pleasure. I think it's our studios as well. Enough said. The more I say, the hungrier I'm becoming.
What is the funniest thing that's happened in the salon? (Or any other interesting story…)
There are always funny stories that come out of every hair salon. The only problem is we are sworn to secrecy. We always joke around that we should write a book some day. We just might have to do that. Don't worry, all the names will be changed to protect your identity.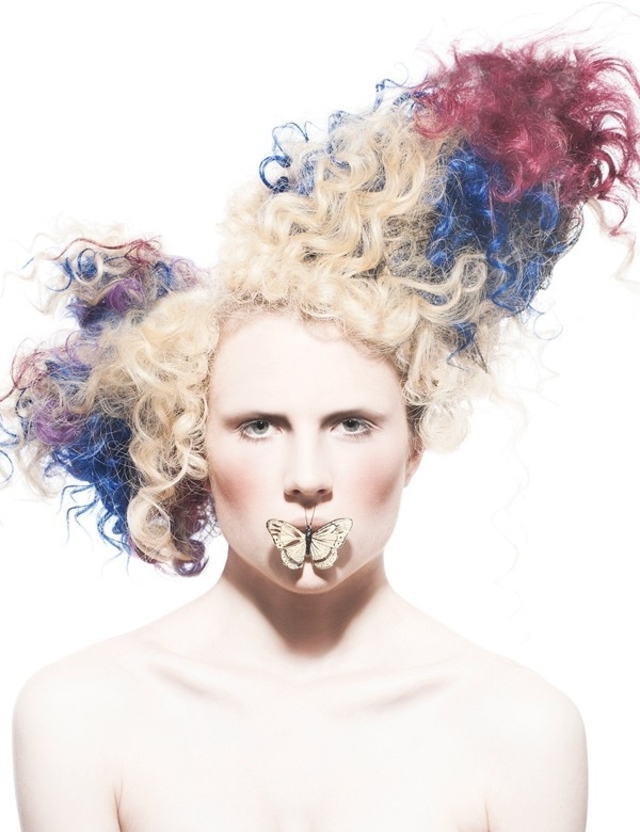 Who is your dream client to have in your chair, and what would you like to do with their hair?
My dream client right now would be Jennifer Lawerence. She always looks good for any event she attends. She's willing to change her look from long to short. Currently, it's long again. She's got great style and is fun is at the same time. She seems like the type of person that would be willing to do what is trendy, but classy.
How did you know L'Oreal was the right fit for you? Tell us a bit about your experience being one of their artists?
When I first starting working with L'Oreal Professional we were carrying it at our studio. It was my business consultant that told me to audition for the company. She knew that I wanted to work for a manufacturer, and that was my opportunity to give it a shot. It's been 10 years now and to be part of such an amazing team of people, I couldn't ask for anything more. I get to work and learn with some of the most talented people. It has elevated my skill and knowledge of our craft. It has made me a better hair stylist and keeps pushing me for more.
What does 2015 have in store for you? Any projects that the Bangstyle community should keep on eye out for?
Each year is important to set some goals and achievements and this year is no different. I'm continuing to grow my business and help build my team. For me, I am continuing to evolve as a stylist. I am concentrating on my stage presence (hopefully making it to an international stage) at larger industry events. I am continuing to come up with collections of work and when I am finished with them, I would gladly share them with you. A great way to see what I am up to is to follow me on Instagram @louinception.
Be sure to Stalk Inception Hair Studio to see more of Incredible imagery from Luigi and his team!