My Name is Joey Oso and I'm a NYC Based Freelance Hairstylist. The idea for the Hammering Nails Head Pieces came to me when I was hired to style hair for a pop singer named Sydney Jo Jackson. She had phoned me and asked if it would be cool to create an edgy cool head piece for her Music Video. I thought it through and spent a few days searching online for cool edgy head piece ideas. After combing through a lot of reference photos on Google, it hit me like a ton of bricks and was so predominant of an idea. What's more edgier then a head piece made from Hammering nails? Nothing! That was the day these Hammering Nail Head Pieces were Born.
This Head piece below was the first in my collection. I now have made 4 made in total. A lot goes into making these head pieces, this one below took me a week to make at 5 hours a day. I call it my "Warrior Head Piece". How do I do it? Well, it is a trade secret that I'm sworn to secrecy by. Just know, those are real Hammering Nails, bought from Home Depot. I tell ya, I'm very versed in nail sizes/variations these days, I could easily work in Home Depot, in the Nail section aisle.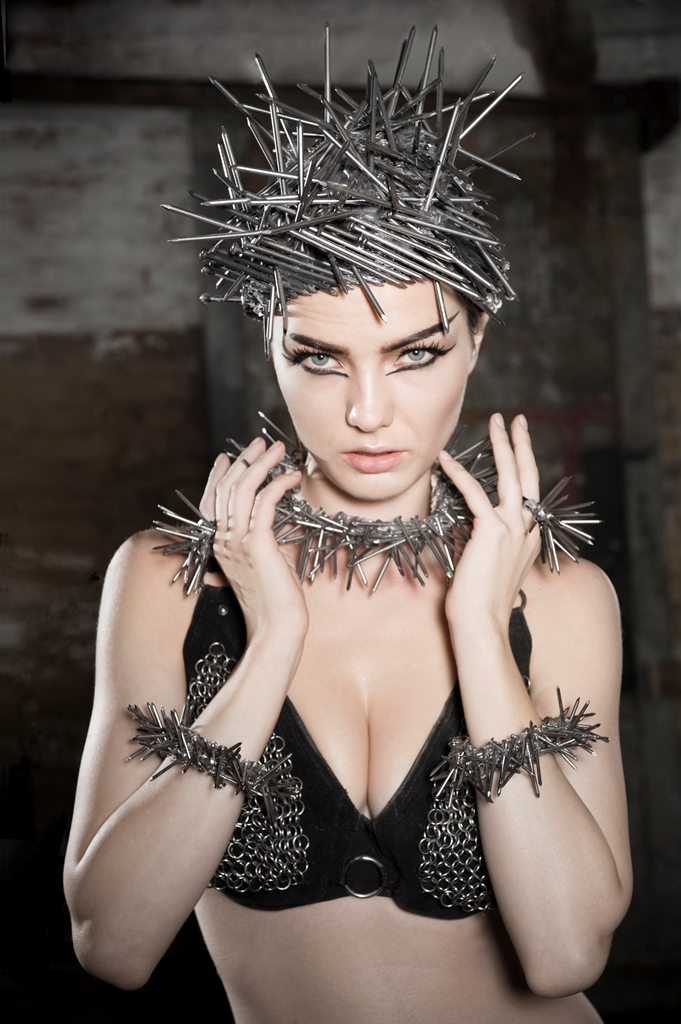 This next Head Piece below was the second one I made. I got rave reviews on my Social Media over the first, so I figured a whole collection was needed. Go Big Or Go Home, right!! Plus, believe it or not, the process of creating these head pieces is super relaxing. Honestly, it's like meditating. I call this one below the "Alien Head Piece."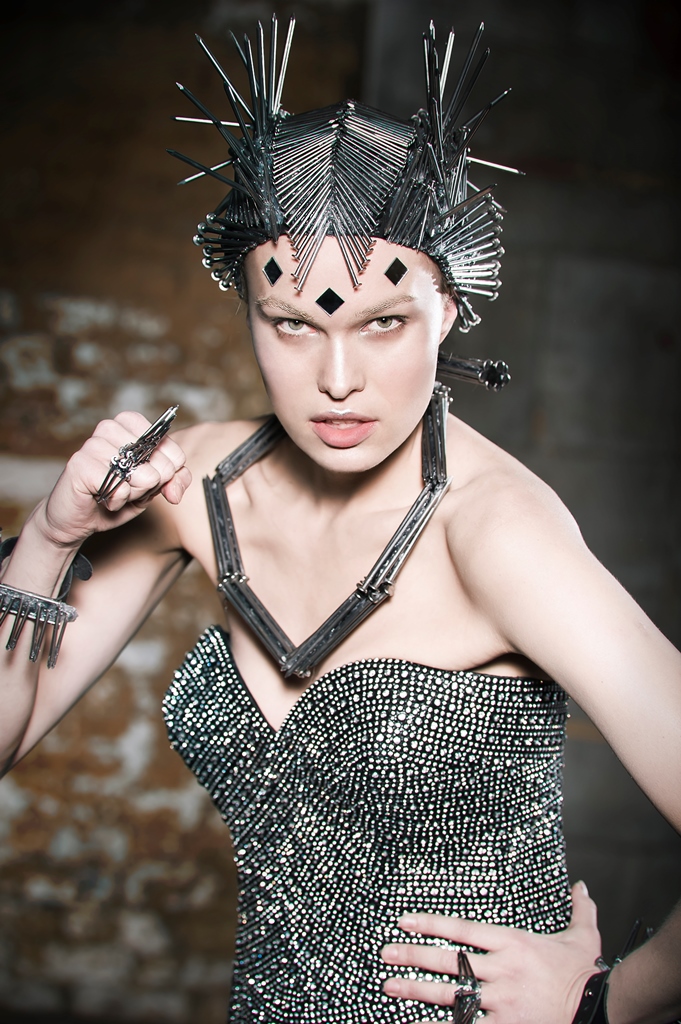 By the way, all the Jewelry/Accessories on the top two pictures, and this one below, are also made with real Hammering Nails and are made by me.
This one Below is called "Ice Queen Head Piece"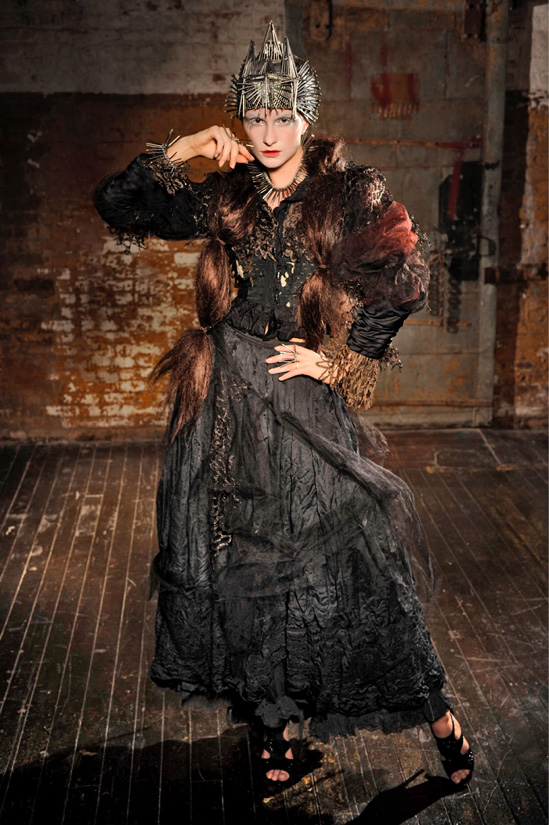 My latest piece, I don't really have a proper name for it, but I've been calling it the "Geisha Warrior Head Piece."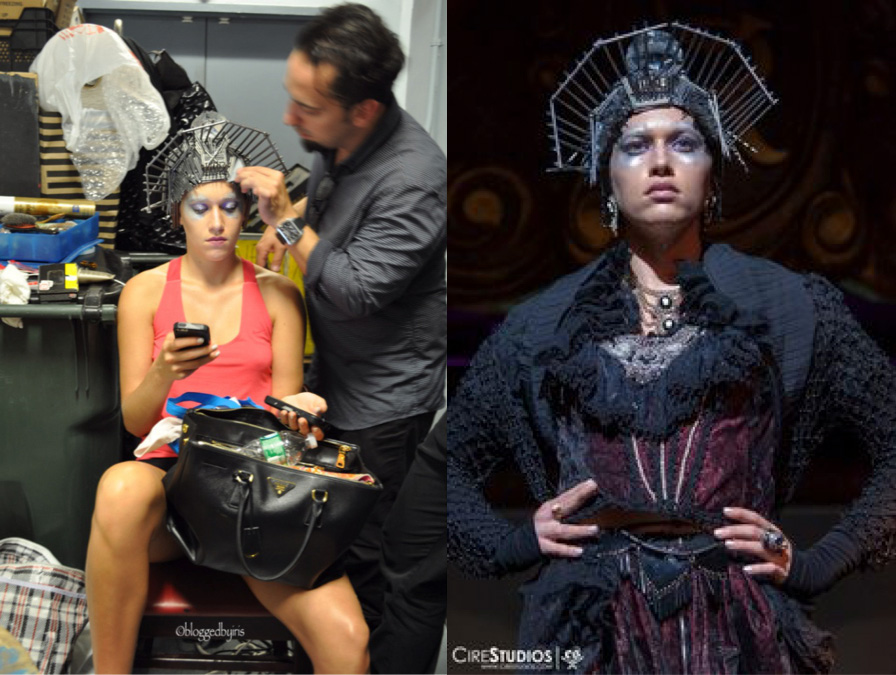 I hope you enjoyed my Head Pieces. It was a huge moment in my life in regards to realizing the level of my creative abilities. To know my fingers created these works of art, still blows my mind even today. So, don't ever say you "can't." Yes!! You can!!! If someone came to me 2 years ago telling me I would create these Head Pieces, I'd have laughed in their face and said, "Are you kidding me??" I could never have fathomed.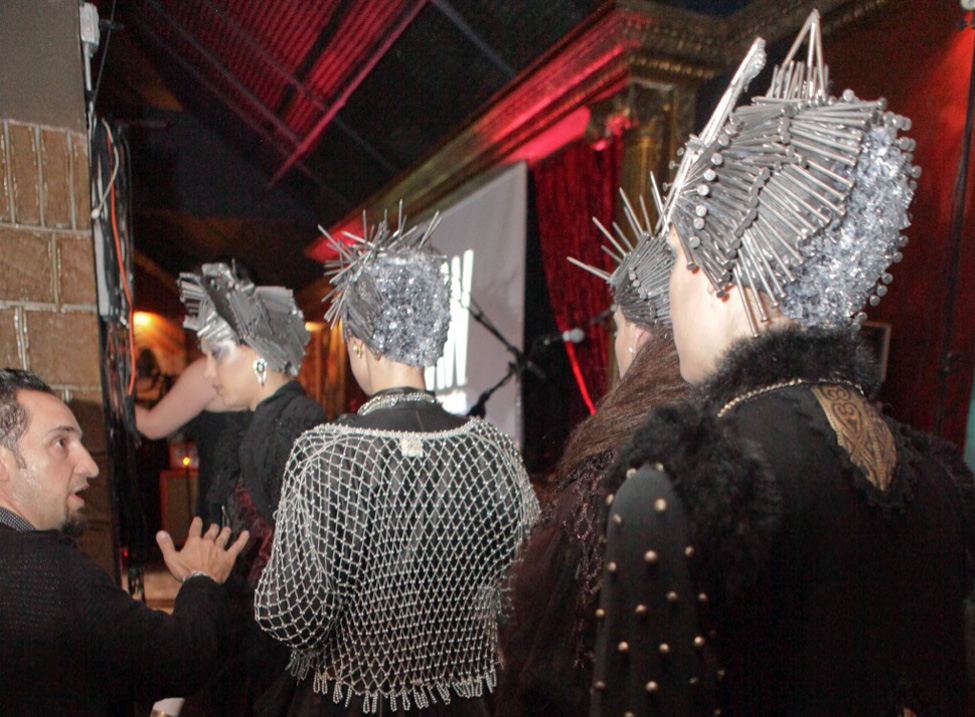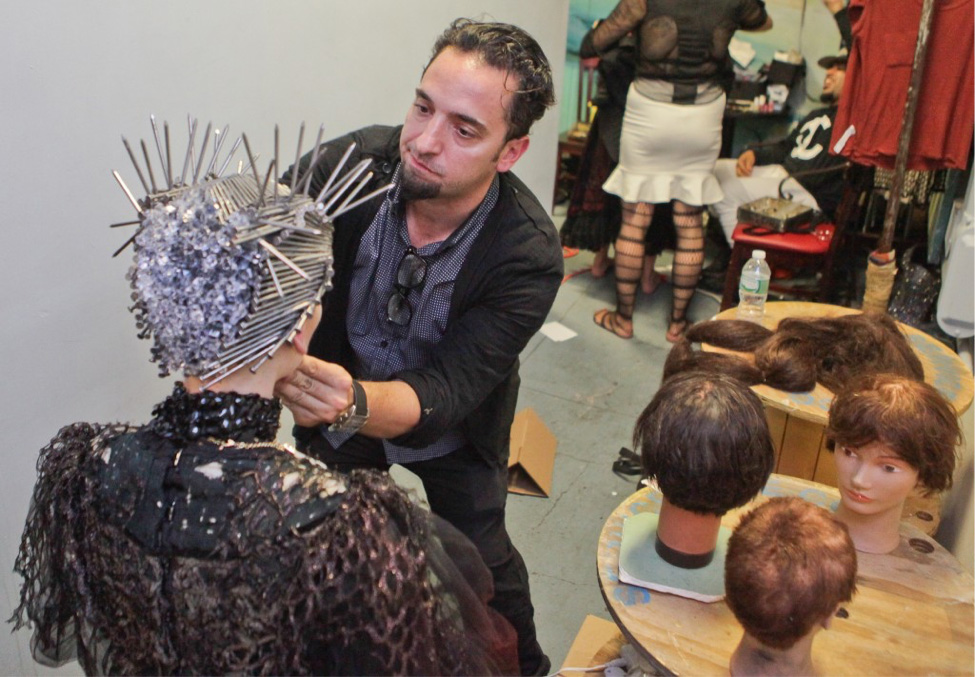 Here is the video of the Fashion Show I created with my Nail Head Pieces. The Location for the Show was at "The Cutting Room" in NYC. Enjoy!!!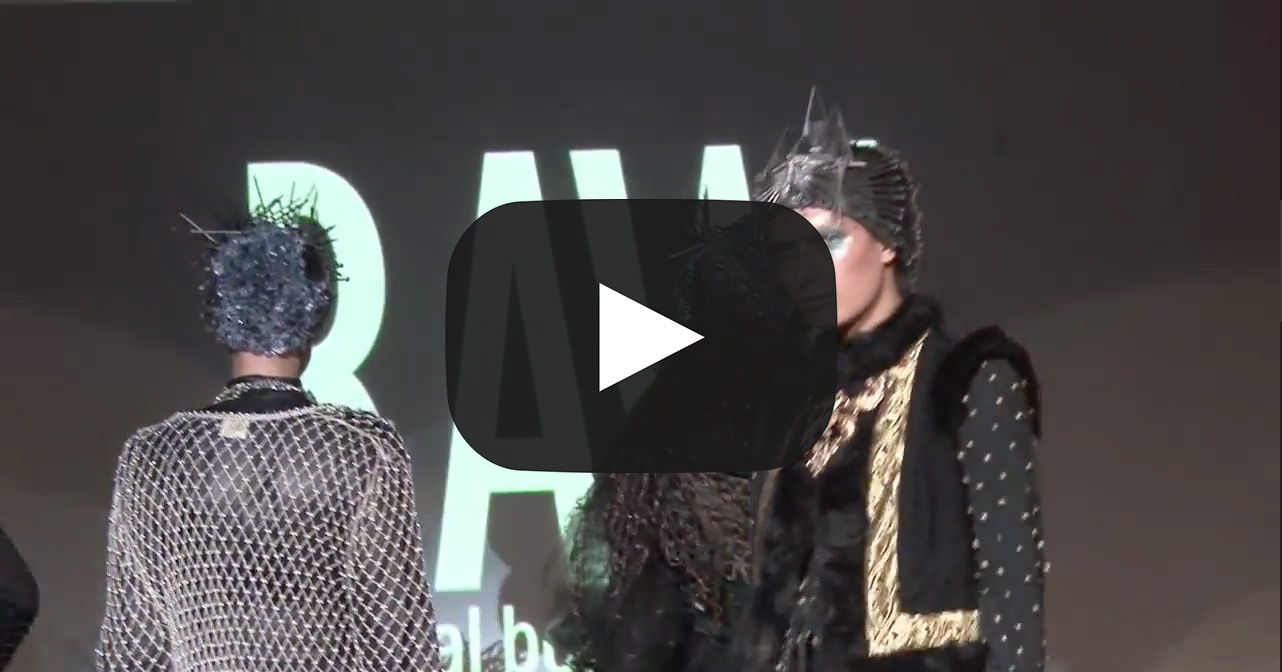 Videographer and Video Editer www.studiospana.com