As experts in men's grooming, style and fashion 18.21 Man Made is a brand that takes pride in their work. They meticulously craft products that not only work like a charm but also include aromas that are intoxicating with the finest ingredients formulated to improve your hair and skin. We wanted to know more about the men behind the brand so we sat down with founders of 18.21 Man Made to get their opinion on current men's fashion. First, we talked with co-founder Aston La Fon, we wanted to know who his style crush was and his favorite styling secrets!
---
Who is your style crush?
I'm a big fan of Keanu Reeves and Baba Yaga himself is back in the cinema this month with the recent release of John Wick Chapter 2. The general bad-assery of that film is insane! I'm getting older everyday so, it's inspiring to see someone like Keanu who is in his fifties master the skills that it takes to make a character like John Wick believable. The story, acting, driving, fighting and weapon handling make the character feel authentic, but it's the style of John Wick that makes the character iconic. It's a very slick but masculine look; a bulletproof, custom fitted suit, sleek mid length hair mixed with a lined up beard to balance the look with rough edges. I like that hybrid of polished yet rough at the same time.
If you had the chance, how would you style Keanu's hair?
I think Keanu does a great job with that himself. In this film he goes for a mid length look, which is a departure from the crisp and classic look we have seen become mainstream over the last few years.
Keanu mostly sticks to two key looks in the film. The first look is a more relaxed look with a center part and free moving, medium length hair with a bit of texture in the mid-lenght and end's. This look could be accomplished with 18.21 Man Made PASTE. Apply PASTE to wet hair and either blow dry to create direction or air dry to accentuate the natural texture. Piece and detail the hair with some more PASTE when the hair is dry.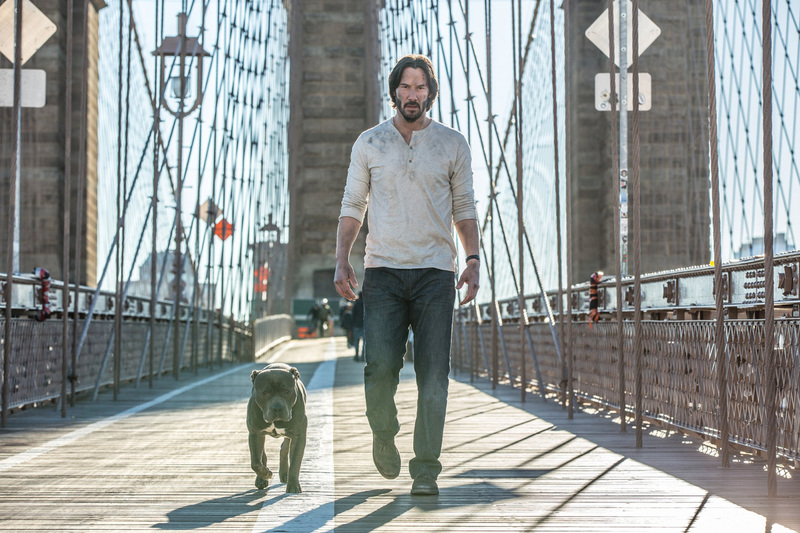 And then there is the tactical look. This look is more about function. He keeps the same medium length haircut with a center part but this look is sleek with the length tucked back behind the ears and out of the way as to not obstruct his view of the enemy. Create the look with the 18.21 Man Made POMADE. Apply to wet or dry hair, comb or brush through and shape to your liking. The product won't get rigid either so, if your hair gets out of place while you're kicking ass then simply push it back into place using your fingers.
And of course the 18.21 Man Made Sweet Tobacco Spirits is a perfect pairing for a night of taking on assassins out in the underworld.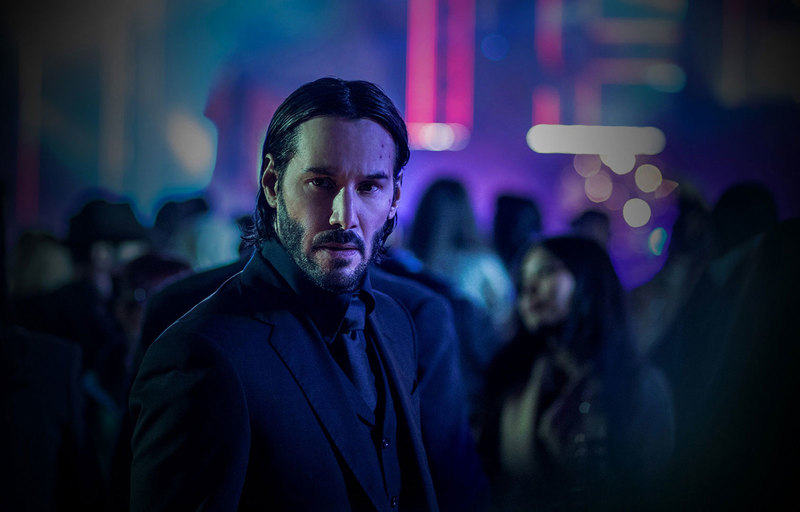 What are your favorite cocktails?
Cocktails? I take my bourbon straight up. I personally like mixing equal parts of 18.21 Man Made CLAY & PASTE, applying to wet hair and blow drying to create the desired shape. The CLAY and PASTE together offer a low to mid sheen, thickening, sculpting and detailing with a medium to strong hold that doesn't get crunchy or flaky. Finish on dry hair with more CLAY, PASTE or even the POMADE for added versatility.
If you were stranded on a desert island, which product would take with you?
The sea salt in the air from the ocean would help keep my hair's texture on point so, I'm gonna have to go with 18.21 Man Made Wash to keep me clean, hydrate my skin & scalp, nourish my skin & hair and keep my aroma desirable.
---
To learn more about 18.21 Man Made and which product is perfect for you, be sure to stalk them on Bangstyle and shop their products in the store!
The Products Suggested To Get The Look: