If getting a fresh cut wasn't already on your radar… now it will be. One of the world's most swoon-worthy supermodels – Kaia Gerber – just made a swift chop, which she dubbed "the drama cut" on Instagram and we can't help but see a trend coming. With summer in sight clients will be flocking to your chair to make a swift change, so learn more about how Redken Global Creative Director Guido Palau created it.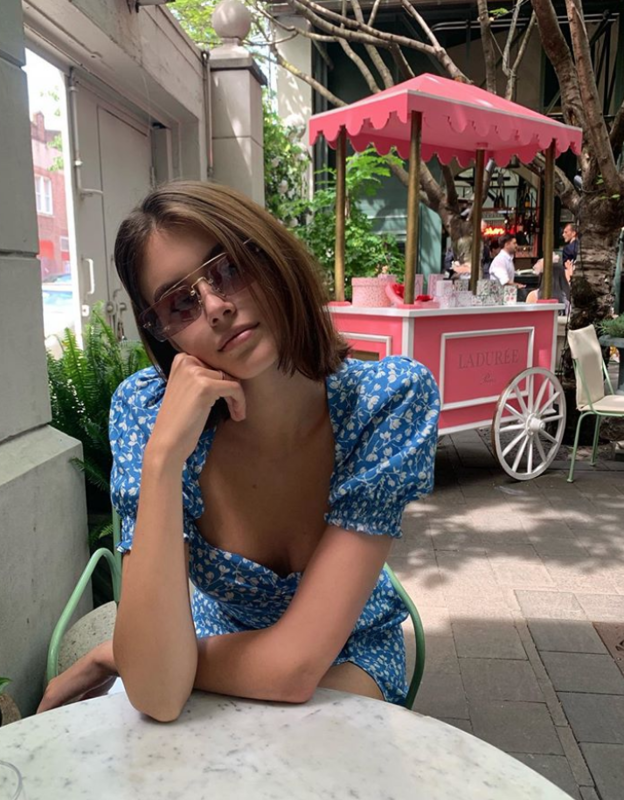 Image: Instagram//@kaiagerber
 "Kaia's new haircut was actually inspired by her and her desire to change her look. We had been discussing cutting her hair for a little while now. She wanted it shorter, and for it to look a little more 'boyish.'" Says, Redken Global Creative Director Guido Palau.  "I first prepped her hair with Redken Nature and Science All Soft Shampoo and Conditioner and let it air dry. Then, using a razor, I kept her ends choppy while loose-cutting her hair into a sexy, short-ish bob shape. Once the cut was finished, I sprayed a few spritzes of Redken Triple Dry 15 Dry Texturizing Spray and tousled with my fingers to give the look a sexy summer feel."
On a side note, if you haven't checked out Redken's new Nature and Science range, it is a great line to introduce to your clients this summer.  With lifestyle playing a large role in the choices that clients make when it comes to beauty, why not give them a great alternative! Nature and Science is a vegan line that cleanses and conditions while combining the power of nature and the performance of Redken!
Be sure to discuss with your clients the importance of finishing their new cut. Styling their look is just as important as the cut itself and texture is by far the best way to do so this season. Palau used Redken Triple Dry 15 Texturizing Spray on Kaia's hair, but there are other great texturizing options within the Redken range to get the look.
If your client is looking to extend your blowout while adding to your style, consider using Redken Dry Shampoo Powder 02 or Redken Dry Shampoo Paste 05. If you need more definition, the Dry Shampoo Paste will act as a dry shampoo + styling paste. If you're simply looking to add texture and extend your style, Dry Shampoo Powder is a non-aerosol option formulated with charcoal that makes the perfect travel partner!
---
For more color formulas, tips, and tricks visit //www.redkensalon.com/, follow along and tag us in your creations on social media @Redken!