We are thrilled to partner once again with the Professional Beauty Association (PBA) to promote all of the talented artists who are finalists for the 2018 NAHAs (North American Hairstyling Awards), the most prestigious hair and beauty award in the country. In this feature, get to know more about this year's Texture Finalist – Kali Jones.
This amazing collection by Kali Jones is only a work of art but a test of patience. She spent 6 months creating the sheets of hair used to bring this piece to light and her hard work and efforts definitely show! Get to know more about Kali and see her beautiful images below!
---
What was the inspiration behind the collection?
I wanted to create a modern-day renaissance fairytale.
How did you create these looks?
I spent 6 months making sheets of hair one side dark one side light so I could custom color each circle to then fold and open and attach to each other. I also made long folded strips.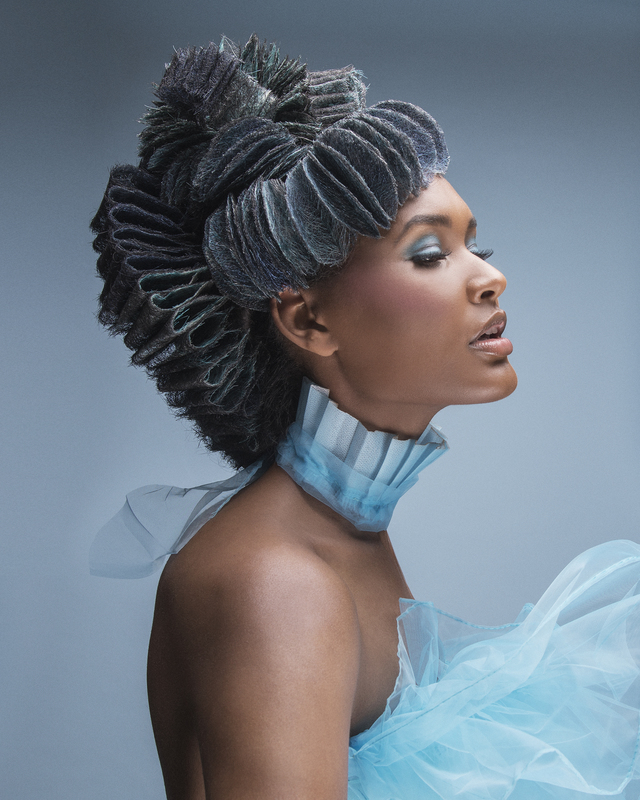 If you could describe your collection in one word, what would it be?
Laced
As texture has become more mainstream, how has it changed the way you express it?
I have learned to manipulate the hair with products, shapes and techniques so that it doesn't look like hair anymore. I always like it to contour the head in a complimentary way.
What was your biggest challenge in creating the collection?
I spent a lot of time perfecting the hair sheets so that they were thick enough to hold the shape when you folded and then reopened them so they did not rip apart.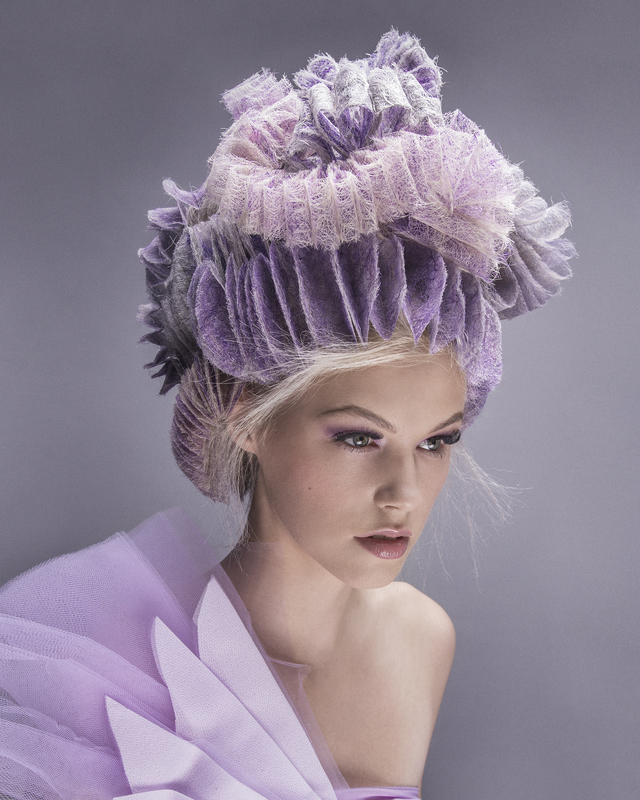 How did social media influence your art?
I look at all Avant-Garde styles and try to do something we haven't seen before. I did see a picture from @chiesatohair that set my brain on fire!
What do you love about texture?
Texture creates mood.
Did you have a hero product or a specific technique that you used?
Yes! A hairspray from Sally Beauty was the only perfect product its called New Image Instant Freeze. All the salon hairsprays were not strong enough on the synthetic hair or gave a white chalky appearance after being ironed. Also, non-stick foil I got from the grilling section at Home Depot.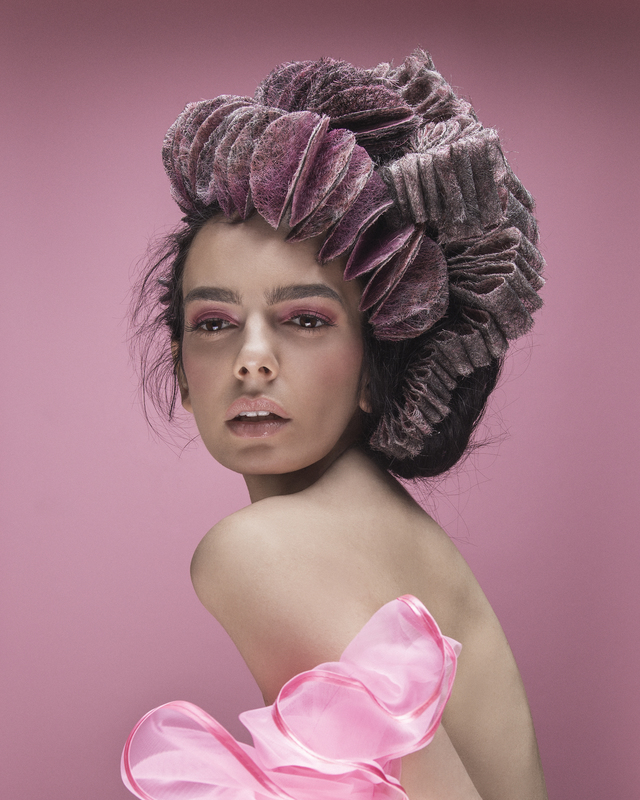 What's your guilty pleasure?
Watching hours of Naked and Afraid on television. Why do these people put themselves in jungles naked with no food and water? Those bug bites are gonna scar for life!
Pool, casino, or club?
Pool
What's your average Saturday night like?
Saturdays are usually our stay in night, my boyfriend makes us dinner, so I love Saturday nights!
---
Be sure to stalk Kali Jones on Bangstyle and check out all the NAHA finalists here!