We are thrilled to partner once again with the Professional Beauty Association (PBA) to promote all of the talented artists who are finalists for the 2018 NAHAs (North American Hairstyling Awards), the most prestigious hair and beauty award in the country. In this feature, get to know more about this year's Avant Garde Finalist – Kate Beko.
Kate Beko's collection is hands down dreamy! Which, is exactly what she was hoping to achieve from her images. Inspired by dreams and dream catchers, Kate creates a stunning representation through the use of hair and beads. Be sure to keep reading to get to know more about Kate and her collection and see her images!
---
What was the inspiration behind this collection?
A while back Ammon Carver and I collaborated on a show for L'ANZA Healing Hair Care and the concept was dreams/dream catchers. As I was building these three pieces I felt like together they became a daydream, dream catcher, and bad dream all in one.
What is your favorite thing about Avant Garde?
My favorite thing about Avant Garde is how there is no starting line. It's whatever you want it to be, whatever art means to you with no rules holding you or your mind back.
What did you learn about yourself through creating this collection?
Creating this collection started my interest in wig styling. I had no idea I loved creating dramatic looks like this so much.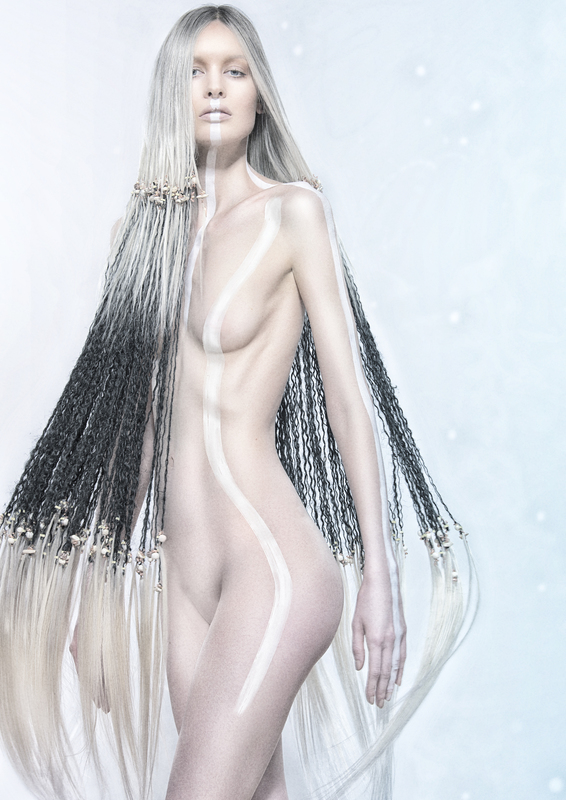 What was your biggest challenge?
I've gotten to be a part of shoots and shows before but this was the first time I've ever been in charge of one. Having to find myself, how to express the way I felt, and what I saw in my mind was a little challenging for me in the beginning.
What other forms of art inspire you?
My amazing friend who actually helped me in creating these pieces Abel Ljoka, Abel changed the way I view art. I now try to find inspiration in everything, especially in New York City. To think outside the box and always appreciate what I see in my own way.
How much prep time went into each piece?
It took about a month for each piece. There were different steps in creating each one, having to attach hair and beads took a while to get it all just right.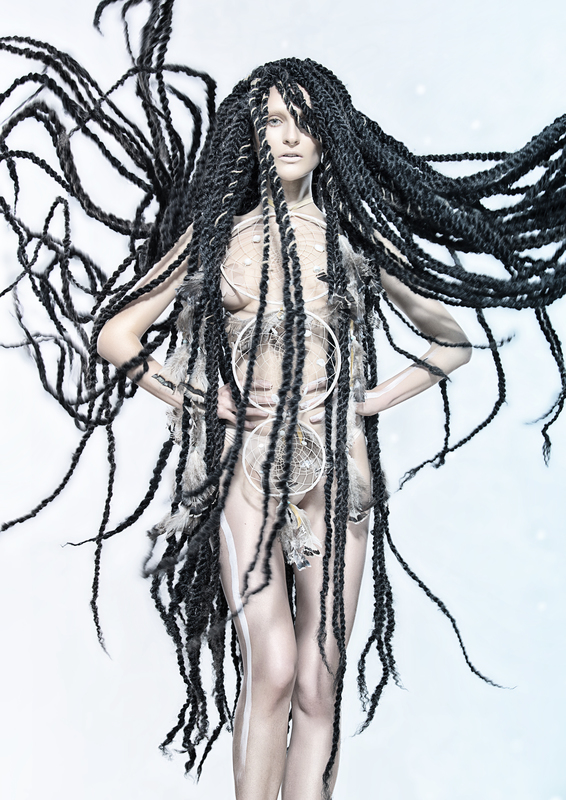 What was your favorite part about this shoot?
I originally did not know I was going to shoot these pieces for NAHA so my favorite part of this journey has been the unexpected. Building these pieces and watching them on a stage and now an Avant Garde nominee has been really exciting and I'm so thankful.
How did you select your team? Have you worked with them before?
Working at Ammon Carver Studio has given me the opportunity to meet some of the most talented artists in our industry and I was lucky enough to have grown close to the team I chose for my shoot. It was a no-brainer to have Richard Monsieurs shoot, Deney Adam for makeup and my three amazing models.
Tell us a little more about you, as an artist.
Growing up I was always a little different than my friends and peers, I knew I wanted to express myself and be around creative people so when I found hairstyling it felt right. After moving from Ohio to New York I found my mentor Ammon Carver who has given me the tools to keep fighting for what I love to do, making people feel beautiful and doing it around artists who continually inspire me.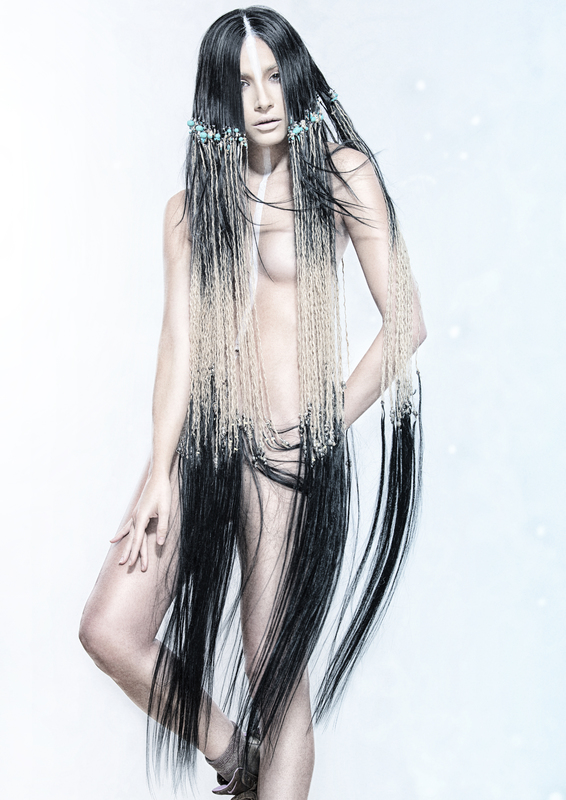 How do you Vegas?
Last year's NAHA was the first time I had ever been to Vegas. I just tried to take it all in and have fun. Hoping to embrace it the same way this year.
Salty or sweet?
Salty then sweet!
---
Be sure to stalk Kate Beko on Bangstyle and check out all the NAHA finalists here!