Stylists know, not all brushes are created equal. From paddle to round, there is a type of brush to get the job done. So how does your collection measure up? Check out the top brushes all stylists should keep in their arsenal.
KEVIN.MURPHY LARGE ROLL.BRUSH
A must-have for blow-outs, this eco-friendly brush is made from 100-percent sustainable bamboo with a lightweight design to decrease hand and wrist fatigue when drying.
When To Use It: This brush can be a big helper when you're in a rush. Due to its large size, it allows you to work in larger sections throughout the head. The large brush is great for longer lengths and can be used to smooth hair out when little curl is desired.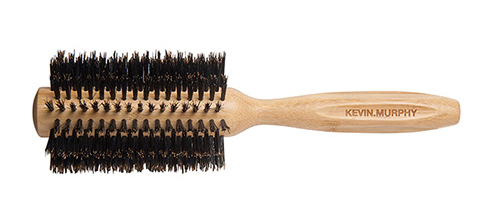 KEVIN MURPHY SMOOTHING.BRUSH
Gentle enough for daily use, this brush features boar bristles to prevent damage to the hair structure when detangling.
When To Use It: Although we occasionally use this brush to rough dry, it is best utilized on dry hair for finishing. Next time you curl your hair, use this brush to gently smooth your curls, giving you effortlessly beautiful classic waves.

KEVIN.MURPHY STYLING.BRUSH
Ideal for using on both men and women, the brush promises maximum comfort thanks to a lightweight, 100-percent bamboo design and a rectangular cushion-style backing.
When To Use It: This is one of our favorite brushes for travel. Its compact design and ability to smooth, add volume or a bit of wave makes it the essential brush to take with you everywhere.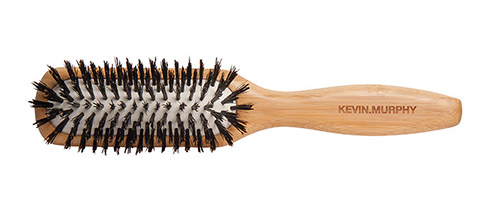 KEVIN.MURPHY SMALL ROLL.BRUSH
Beachy waves are made easy with this small round brush. Its smaller brush head and lightweight design make it easy to wrap the hair away from the face when drying, resulting in smooth, soft and shiny waves.
When To Use It: This brush works best on short to medium length strands, giving you control while styling. This is the brush to choose whenever you need to smooth unruly strands, flyaways or create curl within the hair.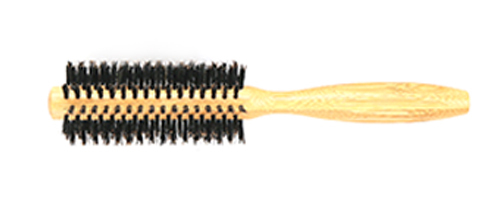 ---
For more colour & style inspiration be sure to visit us on Instagram, Facebook, Twitter, and Bangstyle