The Good Place actress, Kristen Bell turned heads as she walked the 2018 Emmy Red Carpet wearing all white. The long sleeve form-fitting all-white dress by Solace London is sure to sell out today! A part of the opening act, Kristen belted out a number alongside hosts and other stars: Sterling K. Brown, Ricky Martin, RuPaul and John Legend. While her hair looked absolutely stunning coming down the Red Carpet it also proved to check the boxes of form and function as she took the stage. Keep reading to see how Christine Symonds for Biolage created this white-hot look!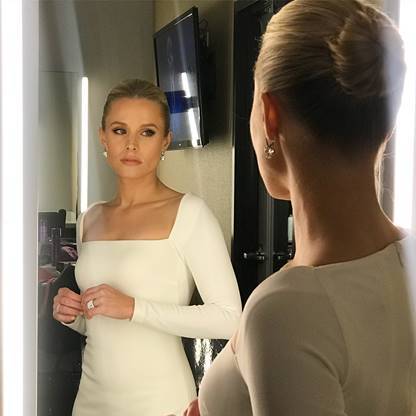 "Sometimes the simplest looks take the most prep work." Says Symonds. "For Kristen's look tonight, we were inspired by Carolyn Bessette and her simple elegance. We wanted to keep the hair clean and minimal but had to make sure it had the right shape and foundation."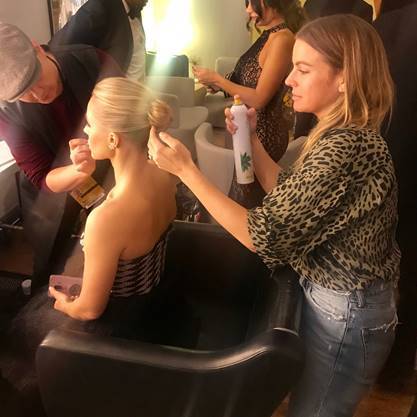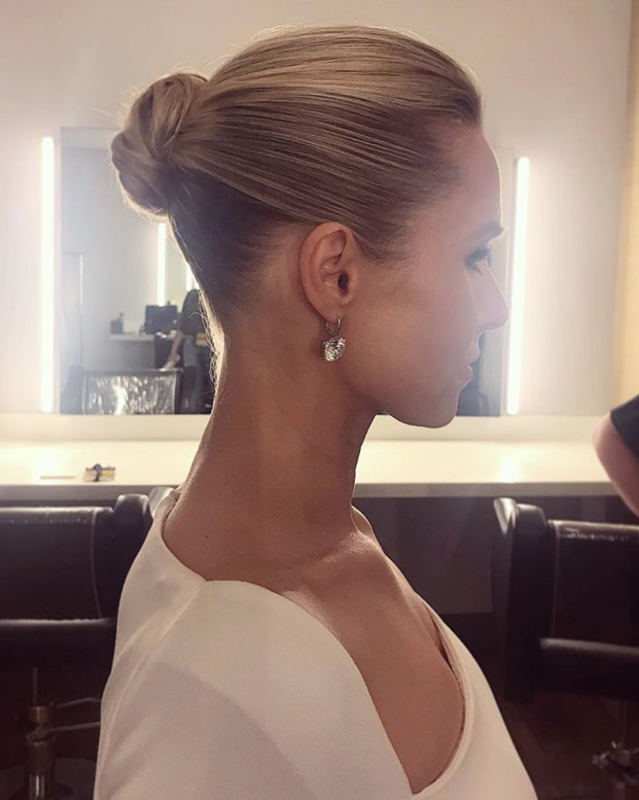 Step 1: To maintain a straight (not greasy) look I pre-prepped her hair with Biolage Styling Whipped Volume Mousse in the roots and Biolage Styling Blowdry Glotion at the ends.
Step 2: I then blow dried the hair with a round brush and set her hair in the direction away from her face to make sure hair would be smooth when pulled back and eliminate fly-aways.
Step 3: I pinned away a 4-inch-wide and 2-inch-deep section at top of the forehead.
Step 4: I pulled back the remainder of the hair into a taut ponytail with a boar bristle brush at ear level and secured with a bungee.
Step 5: I sprayed Biolage Styling Complete Control Hairspray to make sure the sides and ponytail stayed in place.
Step 6: I gently combed back the section to include it in the ponytail. I left the ever so slight volume on top so it wouldn't look slicked to the head.
Step 7: Take the ponytail and wrap into a bun and secure with bobby pins. Leave ends out for an undone look or secure them in for a modern clean look like I did for Kristen.
Step 8: Spray a veil of Biolage Styling Freeze Fix Hairspray to secure the look in place all night.
Red Carpet Image Credit: Getty
BTS Image Credit: Christine Symonds
---
Want to try on a new style this season? Check out these trends and stay tuned for even more celebrity styles from Matrix!