Eyliana Gibson, aka @CurlyGirlOnTheRoad takes us backstage at Los Angeles Fashion week to go beyond the runway and bring the most coveted styles to the salon! We called this look "The Warrior" and it is a sleek, Samurai-inspired high ponytail, keep reading to learn more about getting the look from Eyliana!
---
The high ponytail is a staple at Fashion Week around the world and this season, we are seeing some stunning variations to compliment the architecture of fashion. This season at LAFW, the use of texture in fabrics, colors, as well as hair and makeup looks really created a visually delightful scene.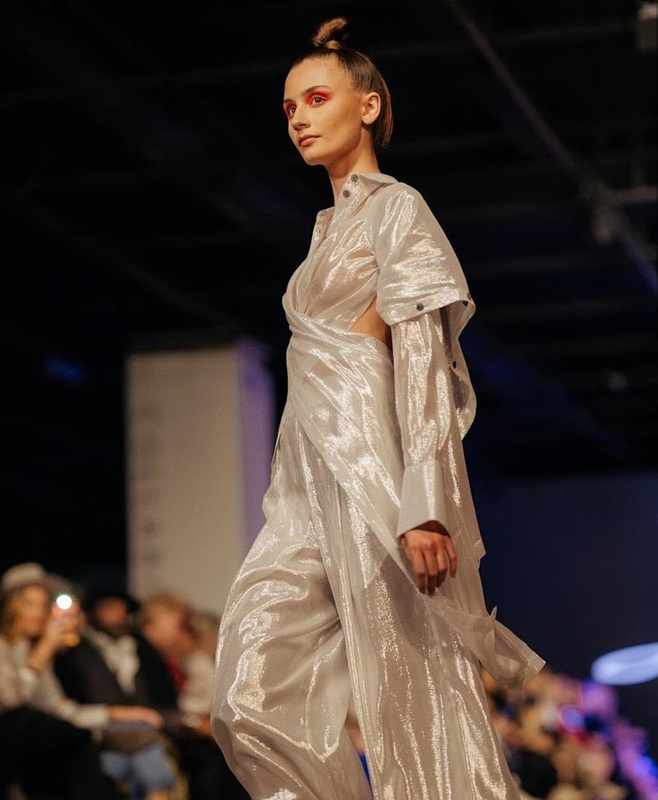 For the LAKRIS show, led by @hairybettie of HotRollerGirl Productions, the hair was a perfect compliment to the textures and flowing fabrics of the line. Bold eye makeup in vivid orange tones set off the models otherwise simple beauty.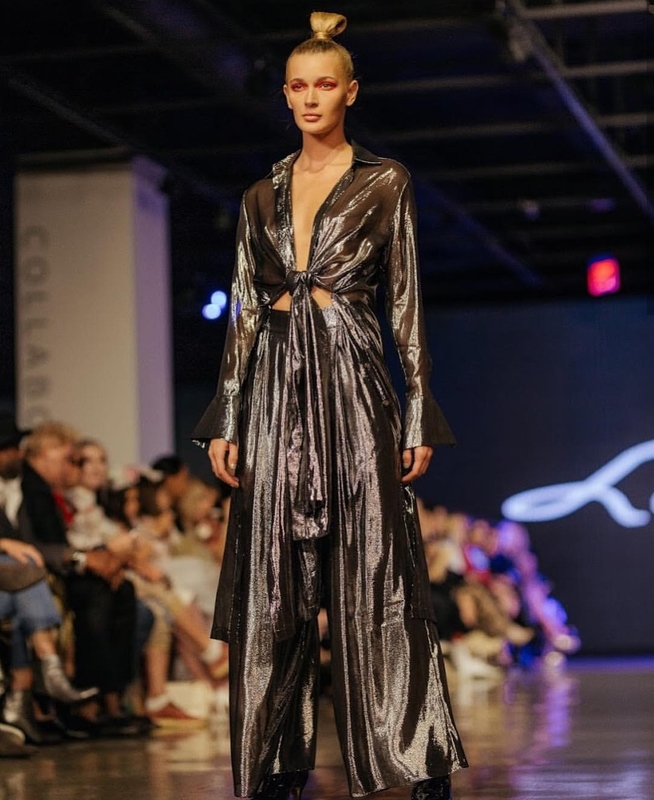 To create this look, the team first created the highest ponytails, secured with elastic cord to give it a bit of lift. To get all the hair to that crown, we did directional blow dry sets using Redken Guts 10 and Redken Velvet Gelatine 07, which keeps the hair strand smooth, compact and extra shiny. It's also great to control those baby hairs at the nape so we didn't have to fight them at the end with hairspray!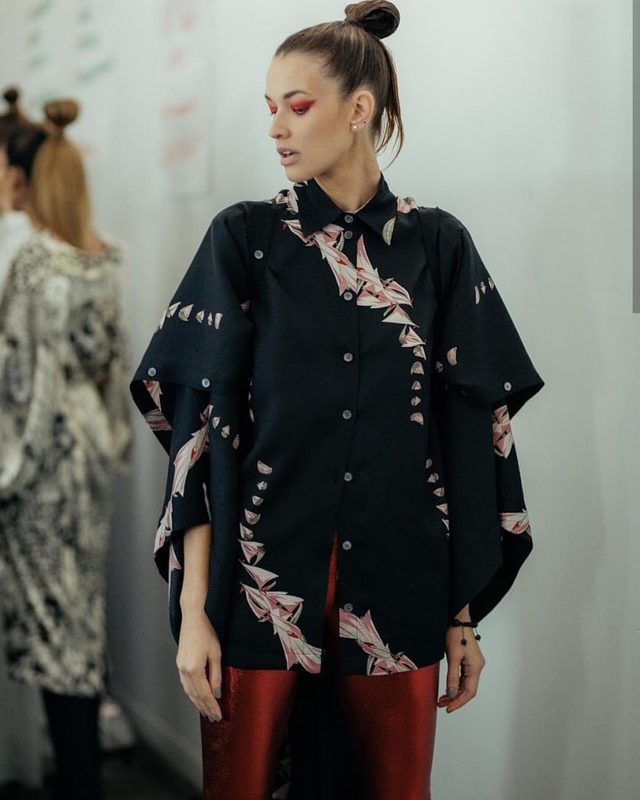 After the first ponytail was secured, we flat ironed the ends using Redken Iron Shape 11 and Redken Hot Sets 22 to create that super sleek, foldable canvas. Then, using a hairspray can to create the shape, we folded the ends over and secured with another elastic cord. The can was essential to forming consistent shapes and really helped keep the flyaways at bay with the smooth surface. The remaining ends were treated with a flat iron to really sharpen the edges and created the sword like points. To finish the look, we used Redken Control Addict 28 and set the hair in stone.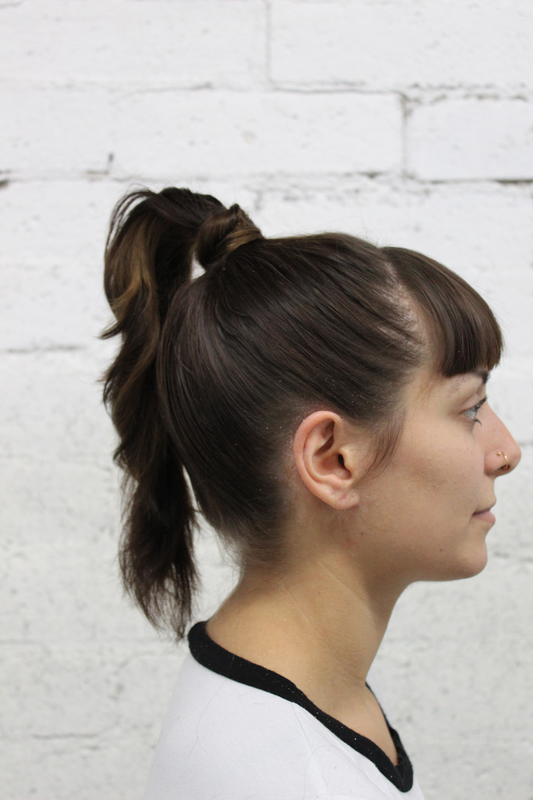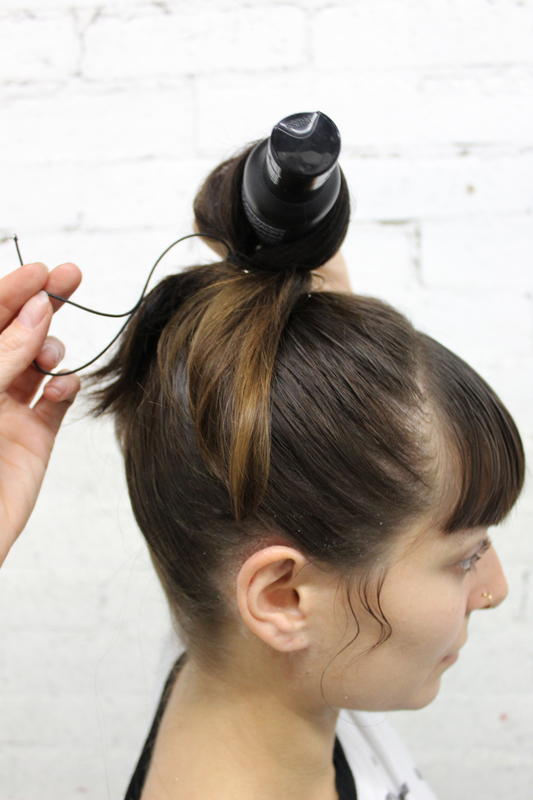 To recreate this for a client in the salon, we played with a slightly softer texture and used a milder hold finishing spray for the fanned edges. During the blow dry, we used a boar bristle brush instead of a Denman style to maintain the fullness provided by the Redken Velvet Gelatine 07 and switched from Redken Guts 10 to Redken Full Frame 07 for added volume. Around the hairline, we left out the baby hairs and it lends a wearable softness to the style for holiday parties! This style is so fun for a great pair of earrings and a bold lip or even dressing up jeans and a cozy sweater day with an updated version of the "messy bun".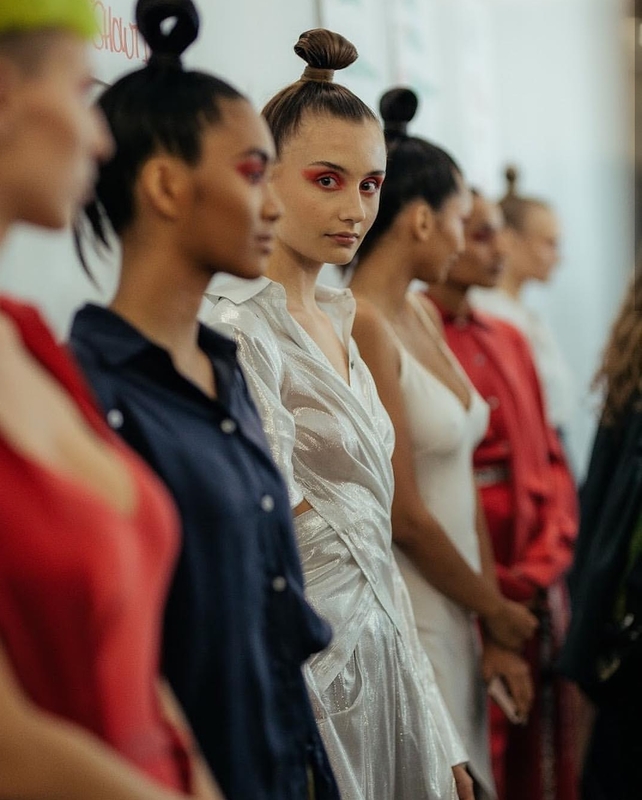 Happy styling! Xo
CurlyGirl