Imperfectly perfect with shine and pliable hold, that's exactly how we love to wear our hair. With the latest release from KEVIN.MURPHY, BEDROOM.HAIR, we're achieving just that!
This unique styler was formulated to give you that touchable texture that exudes sensuality. Kevin Murphy brought inspiration from outside of the editorial spectrum with BEDROOM.HAIR. Speaking about the formulation and the inspiration, he said, "We know that post-nap hair is hot, sexy and sensual with the right amount of volume and texture. I wanted
a product that could transform your hair instantly into "bedroom hair" and still be touchable and moveable. Back in the lab, we looked for weightless invisible ingredients to create BEDROOM. HAIR, because to be truly sexy, you need to be able to run your hands through your hair. I set out to solve these issues while keeping the texture and separation needed, and I am pleased to say we have it solved with BEDROOM.HAIR."
Formulated with Camellia Leaf Extract, Sunflower Seed Extract, Ginger Root Extract and Vegetable Glycerin, this sulphate and paraben-free formula conditions, improves elasticity, touch-ability and protection for the elements and moisture loss.
Whether hair is curly, wavy or straight, BEDROOM.HAIR enhances your style for a lived-in look you can achieve anytime. "Not fussy or fixed, but perfectly imperfect hair that is touchable and moves. BEDROOM.HAIR is the ultimate in sexy, refined hair," says Murphy.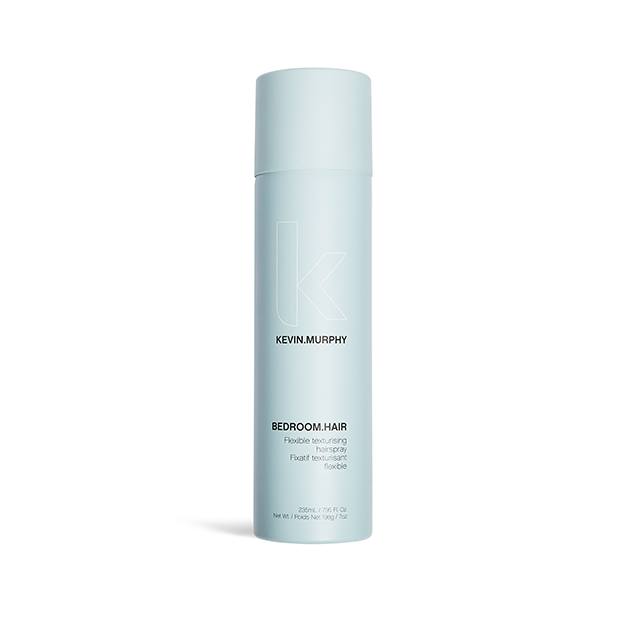 BEDROOM.HAIR will be in salons in July 2017 – to learn more about the styles you can achieve and where to buy, be sure to visit WWW.KEVINMURPHY.COM.AU.