The Lob is a perfect alternative to a shorter cut without the commitment of a bob. It allows you to stay in between styles and play ith your length! In this tutorial, you'll learn how to cut a Roaring '20s Lob with CUT Professional Series Scissors by Daniel Roldan. In this cut, Daniel uses the elements of a classic bob and freshens it up with modern layers.
---
I always go classic with a first-time client because the cut will get more compliments. When I want to take the next step, this look is where classic and edgy live together. People will see the line and say "Oh this is an amazing cut." It's more approachable when you have a classic line with an edge. I always incorporate a classic shape somewhere in an edgy color, cut, finish or texture.
1. With the hair wet, create a stationary vertical guideline at the center nape below the occipital bone. With the 5.5-inch shears, cut in a C shape, short to long, creating a soft, beveled undercut. Work through nape section, continuing with stationary guide.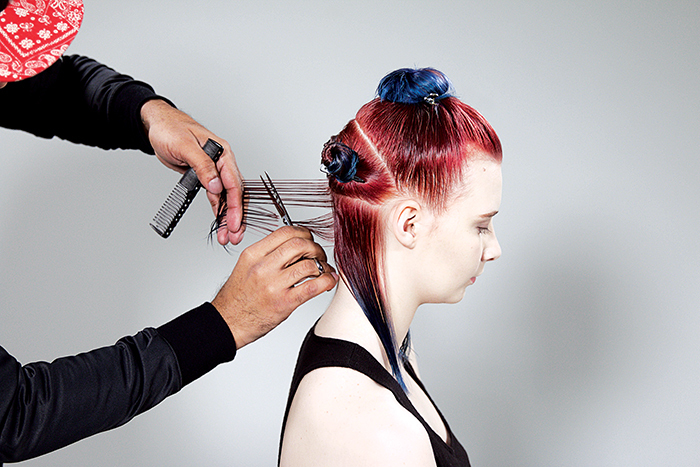 2. In the center of the occipital region, elevate a vertical section using the previous guide from the nape. Cut a stationary guide in a C shape at a 45-degree angle.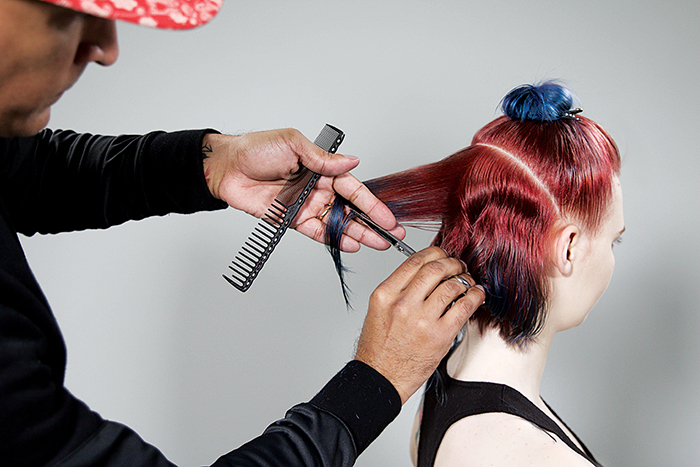 3. Now is a good time to outline the nape, creating a soft, classic line.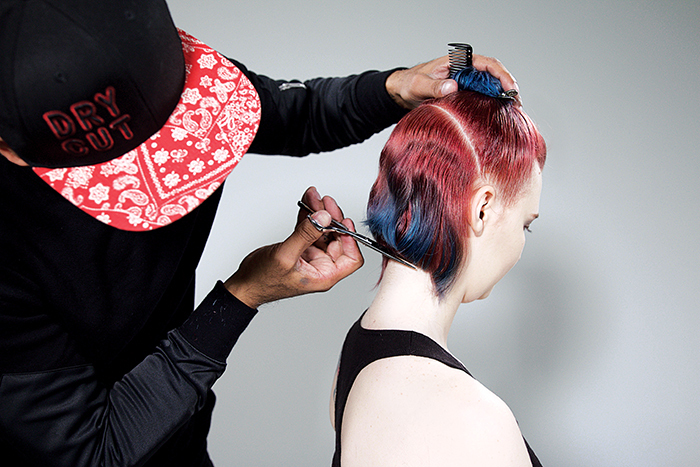 4. Blow-dry the nape smooth. Blow-dry the rest of the hair with natural wave.
5. Starting in the center back and working your way through the front sides, use the dry cutting shear with a back cutting technique to create movement. Start at the mid-length of each section and work to the ends.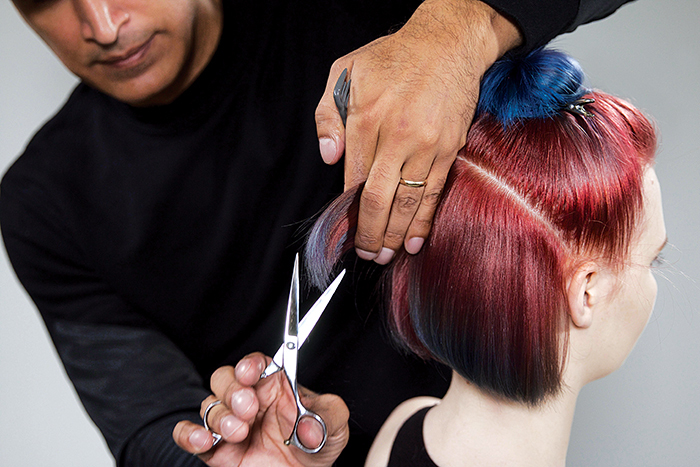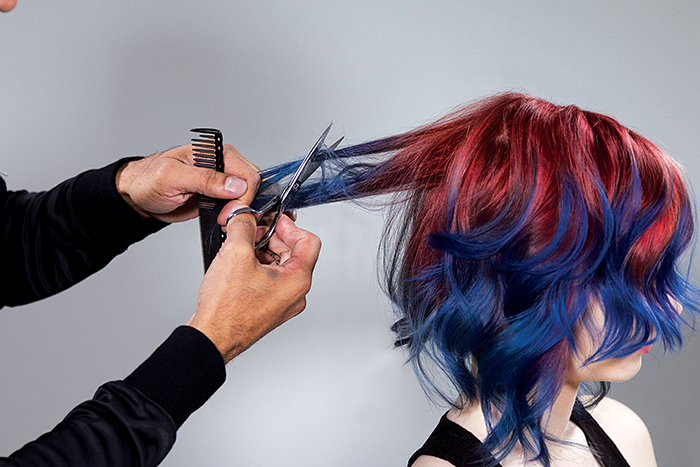 6. Dry cut the shape freehanded.
7. Using the dry cut shear in the back crown, elevate at a 90-degree angle, twist, cut and push down, making sure not to run the blade up and down but to cut and push the scissor down. Repeat the same technique on the section at the highest point of the head.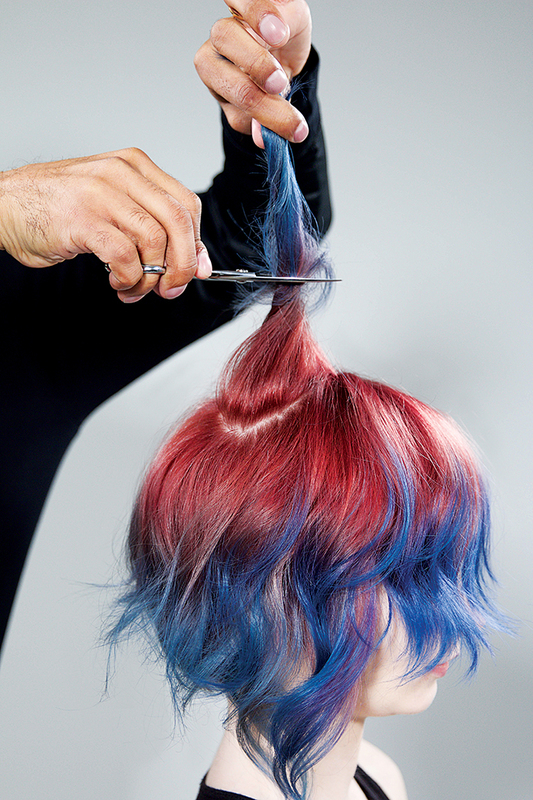 8. Look is complete!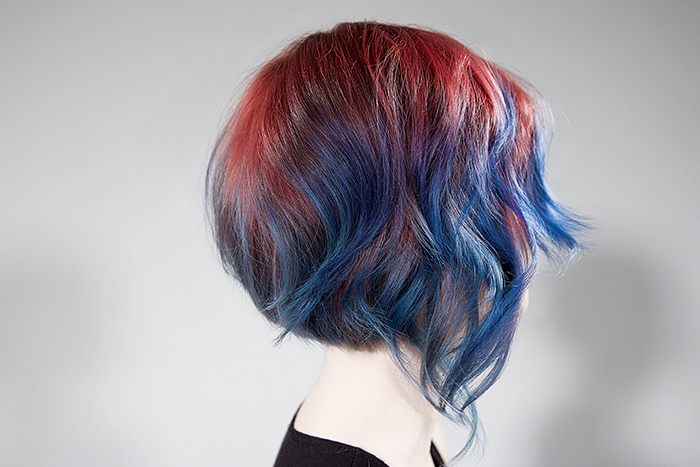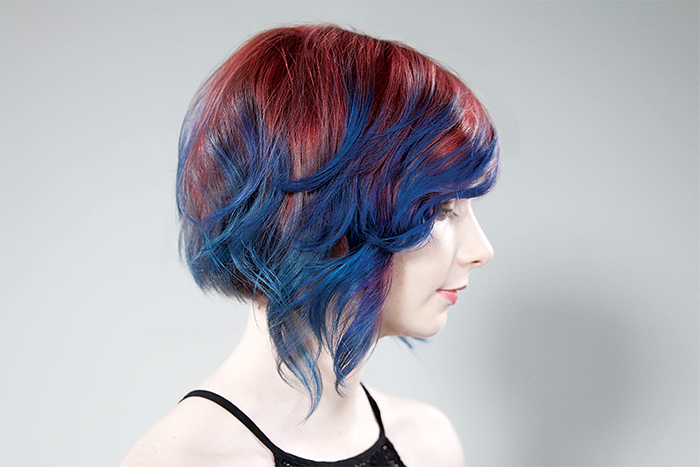 To see more of my step-by-steps, visit my blog and follow Daniel Roldan Hair Styling Co. on Facebook, Instagram and Bangstyle!
---
COLOR by Jennifer Llanas
Matrix SoBlur Mute 20 Vol.
Matrix ColorSync Watercolors equal parts Quartz Pink and Berry Violet melting into Sapphire Blue.