Myer is usually a label about showing off diversity on a worldwide stage. This year, KEVIN.MURPHY's James Nicholson and Nathan Gorman were Hair Directors at the Spring/Summer 2017 Launch. KEVIN.MURPHY has played a key role in each launch often creating new trends for the seasons to follow.
This year Myer held two separate day and night events for fashion industry insiders. The first event, held during the day, was at a beautiful private residence in Coogee, where designers showcased their designs up-close and personal. Models traded the runway for a walk in front of the picturesque and dramatic Coogee backdrop.
The first hair look for the day was about luxury and featured a polished style to accentuate the refined designs. Inspired by the personal and intimate setting of the venue, hair took on a striking and genuine lustre. With a strong, deep part, hair was smoothed and moulded to the head above the cheek line, with a natural bounce at the ends creating a tight silhouette.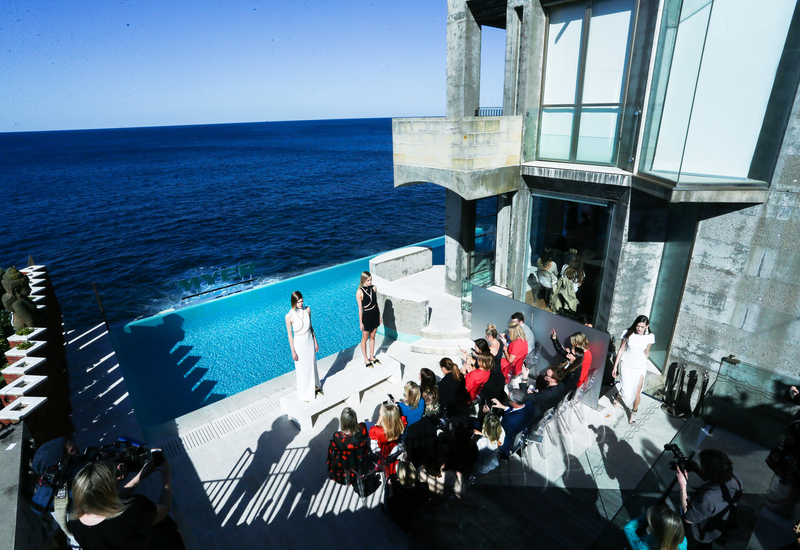 HOW TO: the day look
To achieve the hair look follow these steps outlined by SESSION.MASTER, James Nicholson:
1.Just like a skincare routine, a correctly diagnosed haircare regime is key to prepping the hair 
for styling. 

2.Exfoliation of tresses is essential, start to prep the hair by using KEVIN.MURPHY MAXI.WASH, 
and using a hero shampoo and conditioner duo such as HYDRATE-ME WASH and HYDRATE- 
ME.RINSE to address specific hair needs and end by cleansing with RE.STORE. 

3.Next, apply leave-in treatment, LEAVE-IN.REPAIR, to problem dry areas. The targeting 
technique allows hair to absorb the lipid proteins and repair where necessary. 

4.Massage ANTI.GRAVITY into the roots to add natural volume. 

5.Using LARGE.ROLL.BRUSH, do a classic smooth rolling blow dry, which will buff and polish 
the hair, however allow for a soft kick at the end of the hair - the use of a boar bristle brush 
will be key to locking in the style. 

6.Add extensions where hair is thinner and needs consistency. 

7.Layer in SESSION.SPRAY from the cheekbone line up to the roots and mould the hair and 
smooth with SMOOTHING.BRUSH, so that there's no movement. Hair should be a narrow 
and tight silhouette. 

8.Finish with EASY.RIDER to accentuate the curl at the end of the hair and SMOOTH.AGAIN to tame any frizzy problem areas.
9. All styling products used should be seamless and invisible.
9. All styling products used should be seamless and invisible.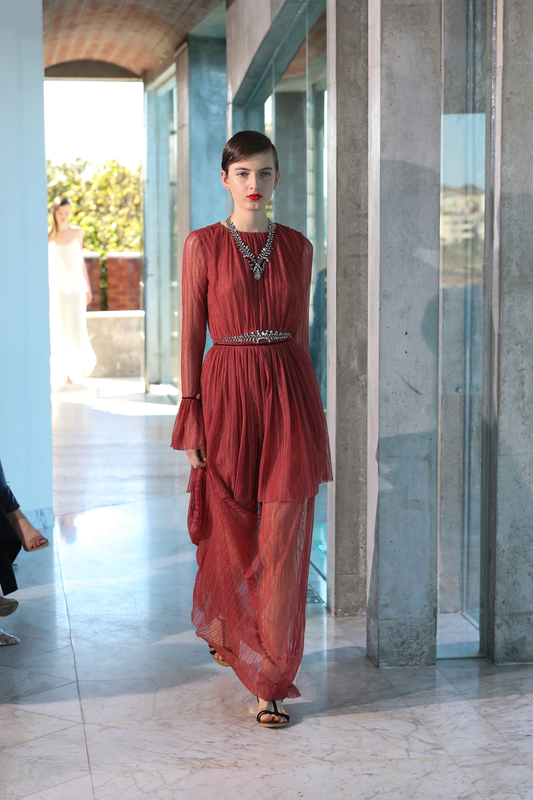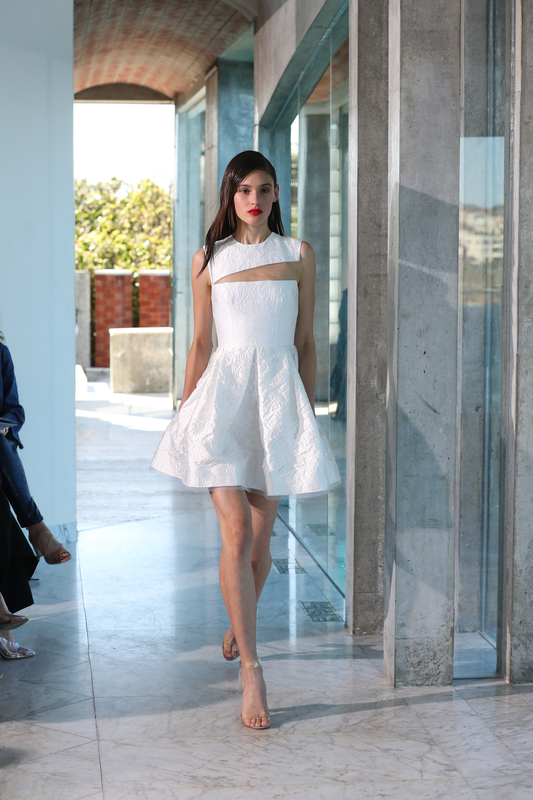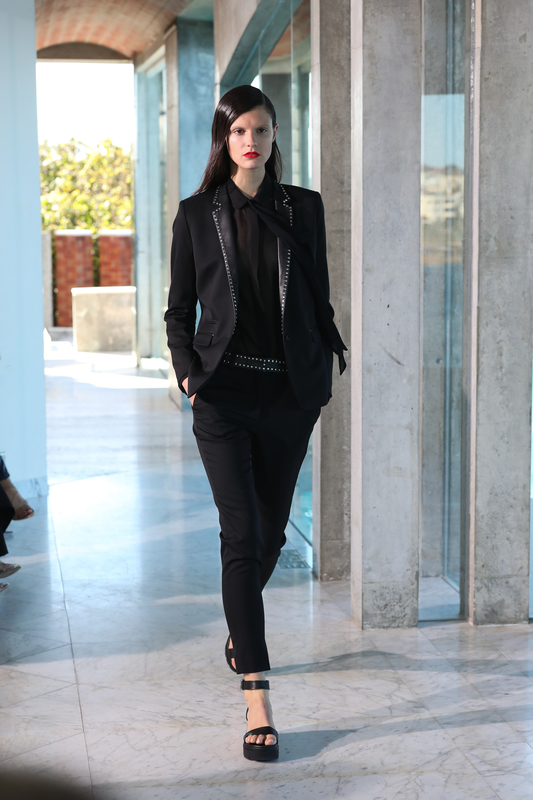 The second event was held in the evening at Bronte Surf Live Saving Club. A gathering of fashion and beauty-savvy individuals from across the country attended. The Myer Spring Social 2017 highlighted beauty and fashion trends from the 60's to the 90's in three key acts. The looks from each decade transitioned and came to life against a fun and lively backdrop of dancers and DJs.
HOW TO: the night look

1. Prepare hair using leave-in treatment, LEAVE-IN.REPAIR to problem areas, a treatment that is designed to repair damaged hair without adding weight.
2. Apply ANTI.GRAVITY to roots, mid-lengths and ends of the hair where needed to provide lift and volume - a great base to curl hair with.
3. Use a medium-sized curling tong to complete the signature KEVIN.MURPHY undone look, personalised with a positive and negative set.

4. To finish use KEVIN.MURPHY's BEDROOM.HAIR, layer in hair and personalise as needed.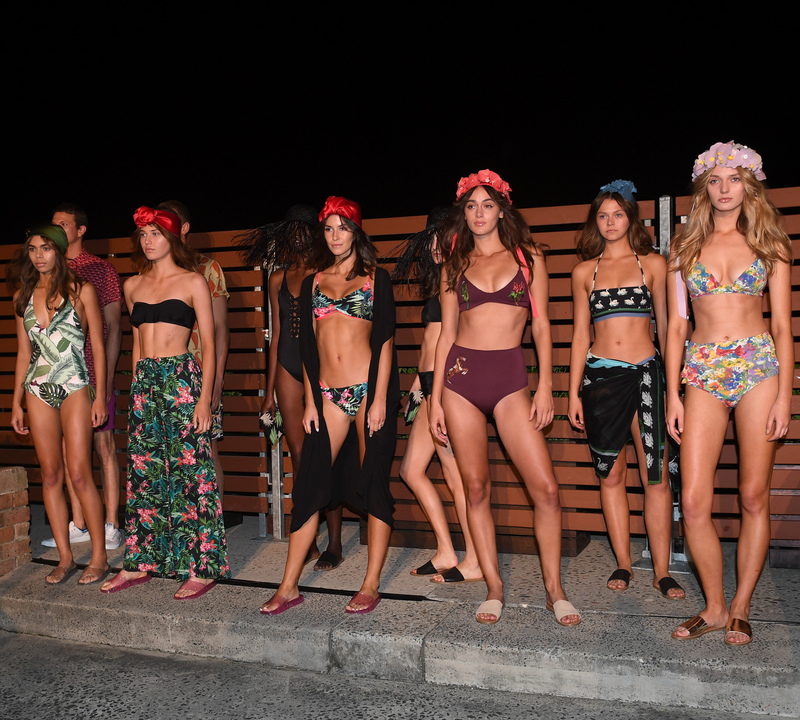 "For the KEVIN.MURPHY team, when we thought of a hair trend that flowed across all four decades, the fringe was it. We have chosen to hero the sexy, slightly awkward fringe to really showcase the fashion moments – think Goldie Hawn. These fringes are cut to hero cheekbones with a French and chic twist," said Nicholson.
"I love that Myer embraces diversity, this allows us to experiment with multiple looks," he added.
---
For more men's style inspiration be sure to visit us on Instagram, Facebook, Twitter and Bangstyle!