72 Hours of Hairspray, Heels and High Fashion
By CurlyGirlonTheRoad a.k.a. Eyliana Gibson
Another season of fashion shows has descended on major cities around the world. This year, on the runways at LAFW, things were colorful, textured and uniquely dramatic. From swirling gowns at Fabiana Milazzo and hand knit everything at Pjunk by Kate Hannah to the Sav Noir goth show in the parking garage, every show was an art installation. Fitting, as this year the venue for LAFW was the Peterson Automotive Museum in downtown Los Angeles. With million dollar cars and concrete everywhere, it was the perfect backdrop for an epic fashion event.
HotRollerGirl Productions, led by a woman on a mission, Kristin Longstreet, coordinated all of the backstage beauty teams and I was honored to be chosen to lead several shows with our amazing team. These talented artists come from all over the US and volunteer their time to create magic backstage. Many of us are also Tearsheet Artistic team members and have worked together behind the scenes in previous seasons! The makeup and nail teams rounded out the army it takes to prepare 100's of models with unique looks for each show.
I arrived in Burbank early Sunday morning and went right to work. We met as a team to go over looks for the day and set up each of the shows for success. Team leads went over each designer's vision and gave us a breakdown so we could all replicate the style exactly. While models were in rehearsal, we were able to access the museum and gain inspiration from the space. The rooftop garden and lounge area were favorites and provided perfect lighting for many impromptu photoshoots!
This season I was really excited to lead two very different shows!
The first was Kate Hannah's US debut of Pjunk, an up-cycled line featuring pom poms of every color, fun plaids and cool girl skirts and dresses. The hair was mostly natural curl and we worked with each models texture to enhance the size and shape and balance the oversized hats! To create the hair looks the team used Redken products like One United and All Soft Argan Oil to bring softness and shine to many different textures. For thermal styling on extensions, we used Iron Shape 11 – a backstage favorite we can't live without!!!
The show also featured PSKaufman handmade boots (wicked awesome), which gave an edge to the softness of the hair and the rainbow of fabrics. I've already got my beanie on order and an eye on a new pair of boots…..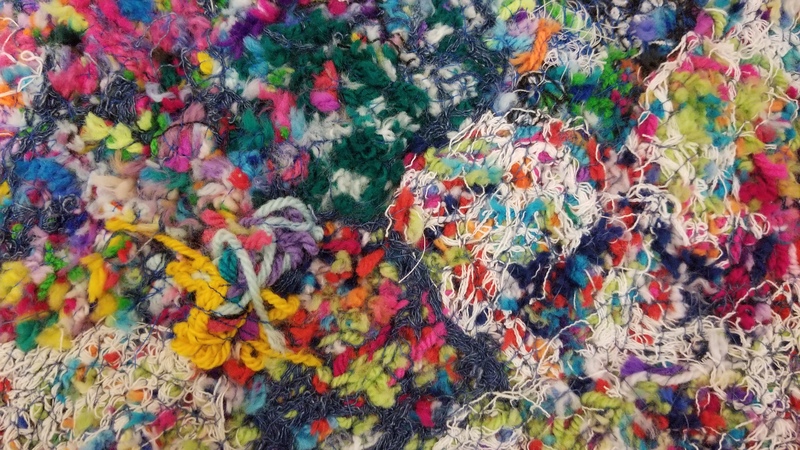 For Fabiana Milazzo, the hair was glamorous mermaid washed ashore; a perfect pool party with a twist of lemon. We needed hair that looked wet but was totally dry to protect the gowns. Many of the 24 models had very long hair and any wet ends would have left stains on the dresses so it was time for creativity! I worked with my test model and tried several concoctions before getting it right. For the finest texture, we found that Redken Guts 10 was perfection (it's another backstage staple for me)! For medium to thick textures, we used both Guts 10, layered with Full Frame 07 as well as All Soft Argan Oil. Using fingers, we raked through the crown and applied A LOT of product to each section in order to get the wet effect after the hair dried. For the ends, we sprayed even more Guts and applied Full Frame 07 into the ends for a piecey, salty finish.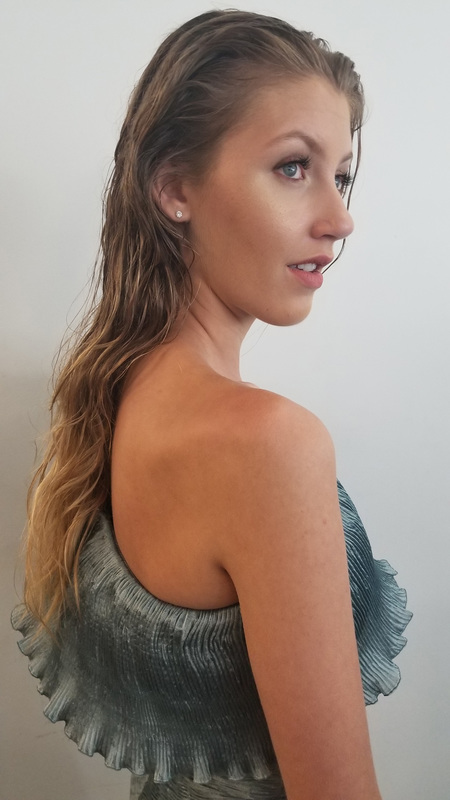 72 hours flew by….when I finally packed my kit up on Tuesday at 10 pm, I realized we had done 30 shows, 150 models and dancers, and ALL the hair. The most exciting part for this CurlyGirl was seeing so much natural texture on and off the runway. From big, cloud-like Afros to color blocked buzz fades and beautiful braids, the theme was a celebration of individuality, expression, freedom and the laid-back Cali vibe we all know and love. Get ready loves...if you've been taming your curls with a flat iron, 2019 is going to be your year!! #freethecurl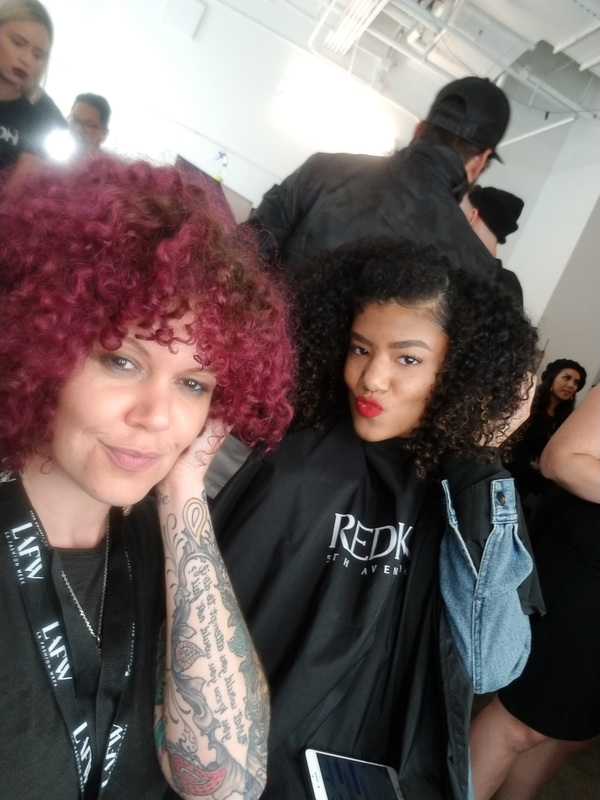 Be you! Everyone else is already taken…