Currently, the most-watched show among Millennial's in the UK, Love Island is an instant hit. With over 6 million viewers tuning in the "characters" are hitting Insta-famous status and so is their style. One of the show's favorites – Molly-Mae – is known for her envious locks and bright blonde hue. To gain a little insight we chatted with Jay Birmingham about her signature style, he's giving us the low down on how to recreate her signature style at home!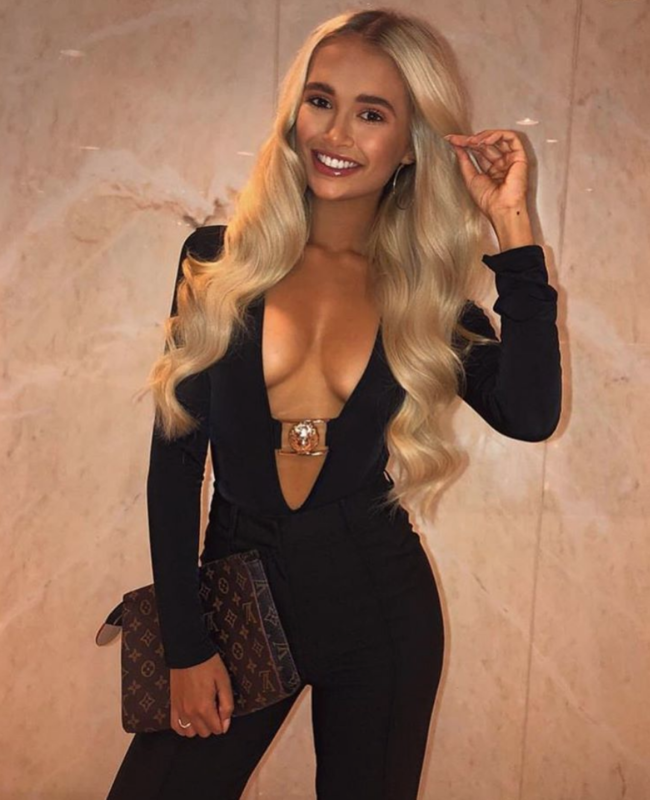 Instagram//@mollymaehague
Extensions
Loving her locks? It is no wonder that extensions are gaining popularity again. Molly-Mae is wearing Beauty Works 20" Nano Bonds extensions, which are the best for a long-lasting finish. Just like Molly-Mae, these type of extensions will look incredible and last longer with the correct application and maintenance.
Aftercare
After going through the extension process, aftercare is an important aspect. This is crucial for maintaining your hair extensions and ensuring they look super healthy and fresh at all times. Hair extensions are quite the investment which is why picking up a high-quality shampoo and conditioner – like Color Wow Color Security Shampoo and Conditioner – is key to keeping them looking as good as Molly-Mae. Another pro tip? Pick up a heat protection product that also protects against UVA and UVB rays.
On holiday especially, your hair is exposed to a great deal of sun, as well as chlorine and saltwater. Let's not mention the extra styling before you head out. Which is why each time the hair is washed you should apply a heat protectant.
Styling
Like anything you love, you will have to put in a little effort to replicate Molly-Mae's signature style. I recommend using a styling wand such as Hot Tools 24K Gold Curling Iron. Make sure to style your hair away from your face to achieve that blown-out effect that Molly-Mae nails every night. To finish: add texturising spray – like privé Finishing Texture Spray – to give the hair grip and ensure the waves stay in place all night long.