The North American Hairstyling Awards, NAHA, is produced by the Professional Beauty Association (PBA) will celebrate 25 years in 2014 as the beauty industry's leading honor. Bangstyle had the pleasure of getting to know the amazingly talented Fumi Eguchi, Artistic Director for Lunatic Fringe, one of this year's nominees in the "Salon Team of the Year" category. Check out our exclusive interview with Fumi to learn a bit more about Lunatic's collection and what fuels the team's passion for hair.
Tell us a bit about your nominated collection. What was the creative process like? Inspiration?
Inspired from Zaha Hadid and James Turrell. When Jake Thompson and I were visiting mutual hairdresser friends in NYC two years ago, we heard Guggenheim museum was holding a exhibit of James Turrell. While visiting the museum, I felt the inspiration of the architecture of the museum and lighting. James Turrell utilized the surrounding architecture to create his art. I was inspired by this and felt like I could use the same concept with hair and photography.
Were there collections in other categories that you found inspiring?
MAINENTRANCE Artists, New York, NY. Photographer: DJ Riggs
What trend do you wish would come back in style? Is there one you wish would go away forever?
Perm/more texture to come back. I wouldn't be mad if the Ombré went out of style forever...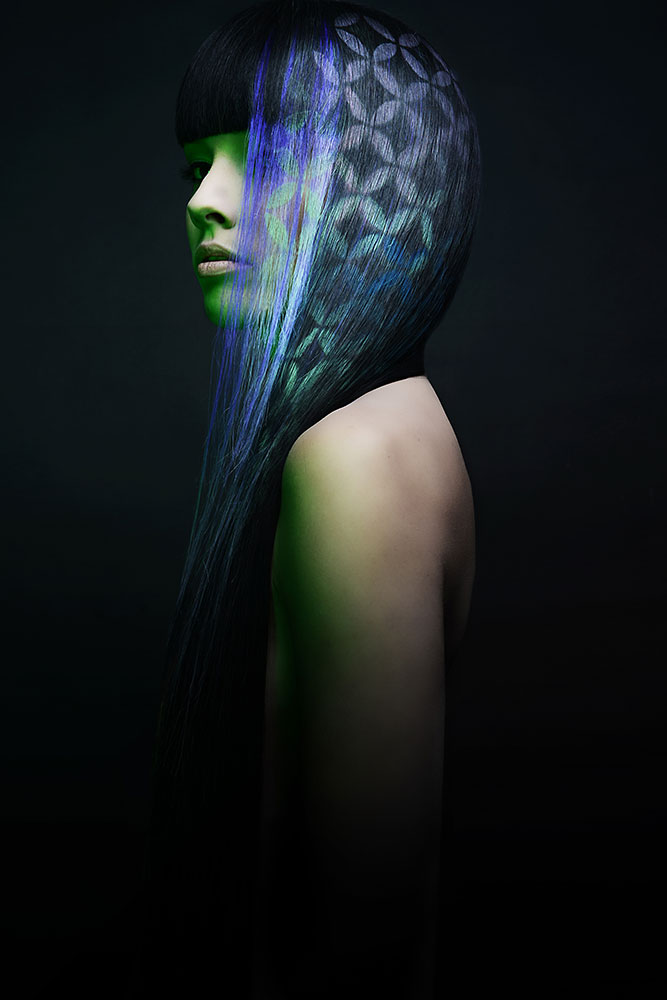 What is your recipe for a successful shoot?
We have a very close-knit team that works well together. The communication and openness of each team member allows for a very fun & creative environment where everything flows smoothly and on-point. We often say, 'Team work makes the dream work' and clearly that is the case with our NAHA shoot!
What's the funniest thing that's happened inside the salon?
There is never a dull moment at Lunatic Fringe, so it's hard to narrow it down to just one. A story that we hear often from our owners, Shawn & Angie (husband & wife duo) is about 14 years ago when LF first opened their doors, they were small and just beginning. Shawn & Angie would take the laundry home each night to wash… and on occasion as stylists were folding towels and capes, a bright & fancy pair of Angie's thongs would be in the mix. We love this story not only because it is funny, but it shows just how far this company has come.
Are you on Social Media? What kind of people/brands do you follow?
Yes we are on social media. Bmac Shears, Hairbrained, Behind the Chair.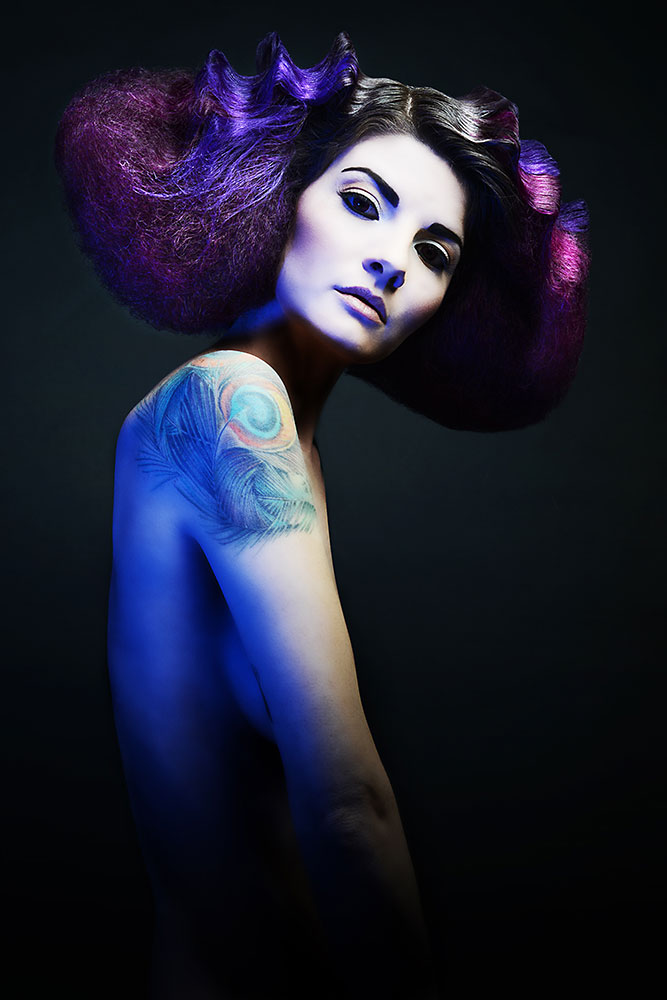 What is your favorite aspect of being in the industry?
Kick'n it with chicks and homies.
What's on the salon's playlist?
Xx, Madonna, Lana Del Ray, Hot Chips.
How will you celebrate a win in your category?
Vegas + NAHA win + drinks = waking up on the street.
Which non-hair related areas do you constantly find yourself being inspired by?
My boss, Johnny Katsanevas and his guns, Gym Jones Fitness, and art.
Be sure to "Stalk" Lunatic Fringe on Bangstyle to see their latest stunning uploads as well as wish them luck in the upcoming NAHAs.