David Maderich is painting outside the lines in his latest collection. His 2019 NAHA entry was a concept he had created months before and knew he wanted to save it for entry. Building upon his 2018 Win, this year David painted the hands of his model as well. To him, it was the detail that really set his images apart and we couldn't agree more! The pops of color and use of paper as one of his elements open up our eyes to a world of color outside of traditional makeup. Keep reading to see how David beautifully transformed his models this year and take a peek at his sketches to see his exact process!
---
How has your style changed over the years?
My beauty style has remained consistent over the years - stunning makeup that enhances a woman's beauty. In other words, I don't like my makeup to be the first thing that is noticed when a woman walks into a room. I like to customize my makeup for each face I touch - not everyone looks good with Instagram cut creases and gigantic faded eyebrows. Don't get me wrong, I love Instagram makeup influencers - but there is a huge difference between an influencer and an actual makeup artist.
What was the inspiration behind this collection?
I actually did this collection over a year ago - I loved it so much I saved it for my 2019 NAHA entry. I always love working with color in unexpected ways. Last year I painted my NAHA model's ear neon yellow, so this year I went for colored hands. In the year since I shot this collection, I've been seeing painted hands all over the Internet, so I guess many of us are thinking the same thing. I mean, no one is really reinventing the wheel anymore.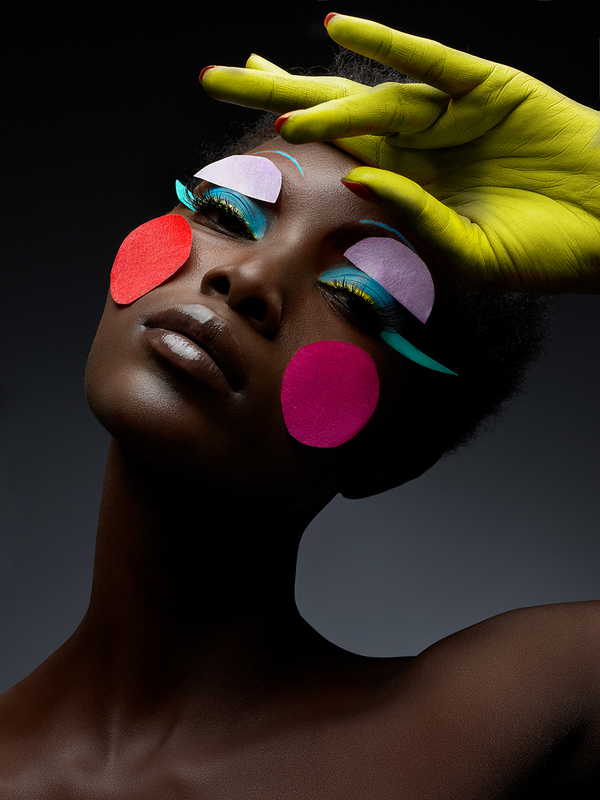 What was your biggest challenge in creating this collection?
My biggest challenge in creating this collection was time - my model only had a few hours to give me. I came to the shoot prepared with sketches and paper "makeup" cut and ready to go. However, once I saw the images on the computer, I didn't like it - it lacked the NAHA "wow" factor. I looked at my watch, and my time was running out, so I reached for my Mac Cosmetics Chroma Cakes and started painting my model's hands.
What does your collection say about trends or movements within the industry?
My collection reflects the growing makeup trend of thinking outside the box and applying color in new and different ways.
If you were to describe this collection in one word, what would it be?
Vivid.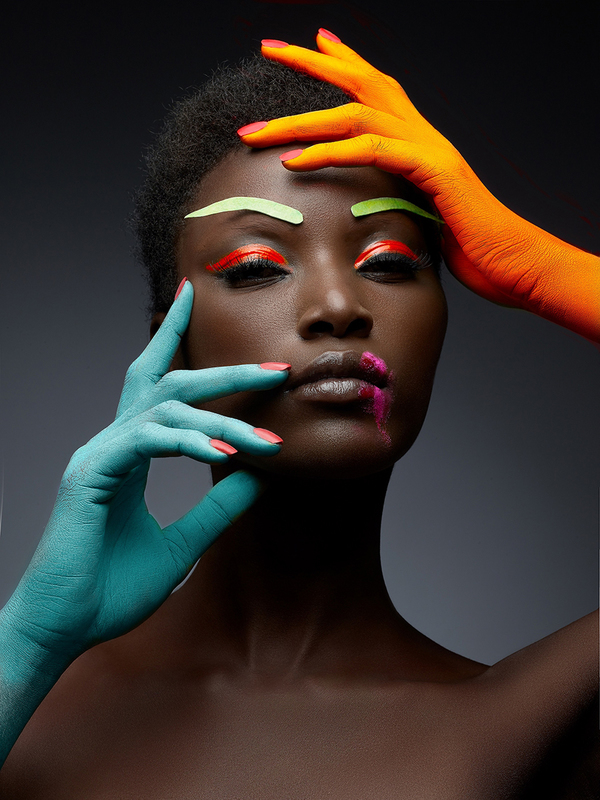 Did you have any hero products? (Or any product faves!?)
I have so many "hero" products - but the daily products I reach for include Face Atelier Ultra Foundation, KIKO Black Gel Eyeliner, Covergirl Clump Crusher Mascara, Mac Cosmetics Prep + Prime Highlighter in Light Boost, NARS Orgasm Blush and Tom Ford Cosmetics Shade and Illuminate Highlighter and Contour.
What were you hoping to convey to your audience with this collection?
I hope my collections encourage and inspire women to use makeup - particularly color - in new and unexpected ways.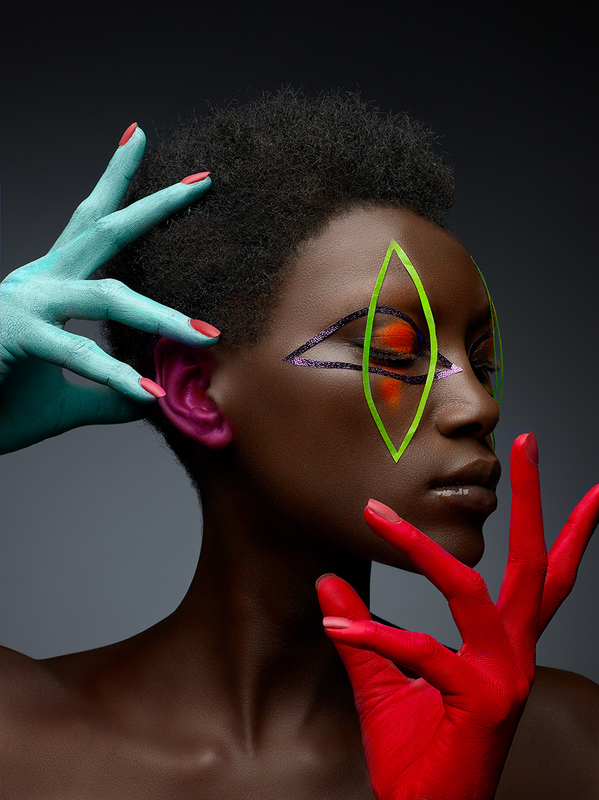 Tell us a little more about you, as an artist.
I try not to sweat the small stuff. I mean, at the end of the day my clients wash their faces and whatever art I've created ends up on a makeup wipe. I try to be happy and concentrate on what's important in life. What's important? I'm still trying to figure that out.
If you won the lotto (or slot machine) tomorrow, what would you do?
If I won the lotto tomorrow, I don't think my life would change much. I've always been frugal, so I don't see myself buying tons of meaningless stuff. I'd probably travel more and take my family and friends with me.
David's sketches prior to his shoot!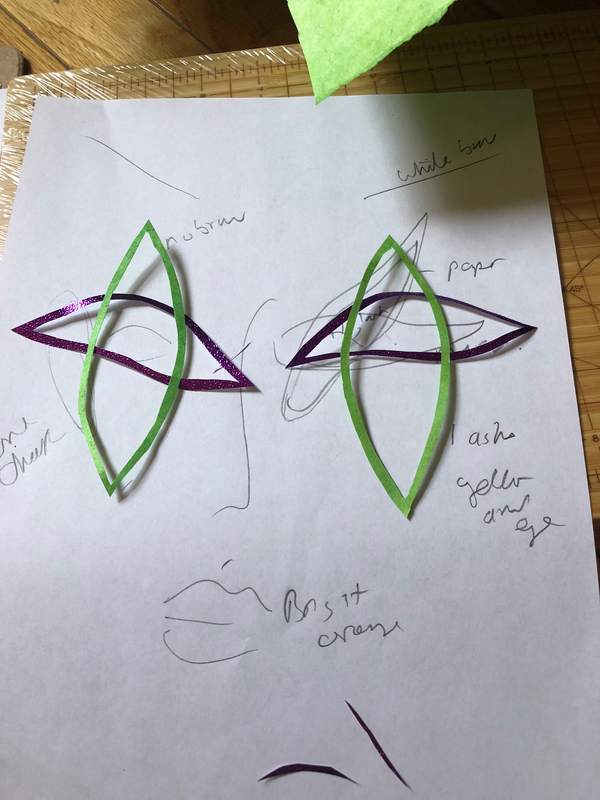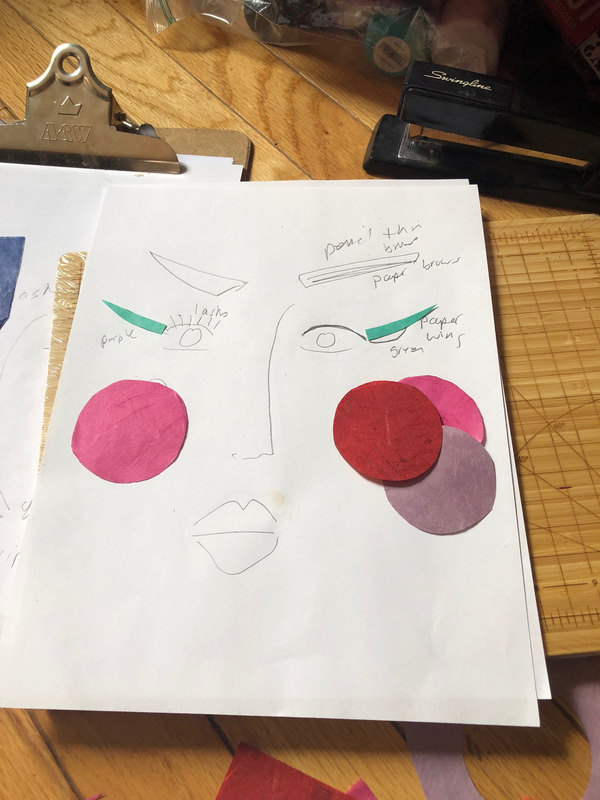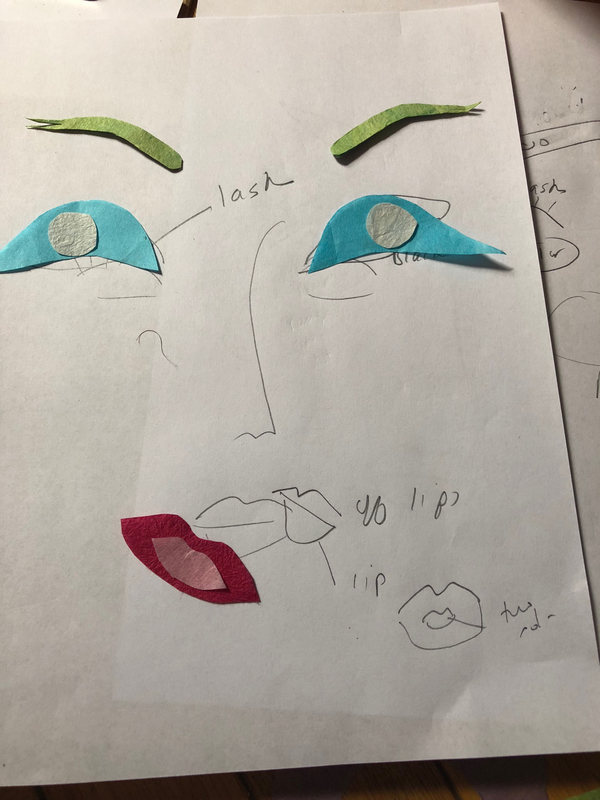 ---
For more fashion-forward styles and Holiday product picks and be sure to stock up on all goodies the Bangstyle store has to offer!