Spring has just begun and summer is just around the corner. Whether you're looking for tips for a backstage event, front row or an evening out, these tips can help you get ready! Award-winning hair and makeup artist, Sherri Jessee, shares the simple steps to glamorous makeup on her beautiful model, Lilly.
---
Step One: Fill in and correct the brow shape with a firm angled brush and eyeshadows in Lava and Expresso. *Stylist Tip: You can blend several shades to achieve a natural hue and look.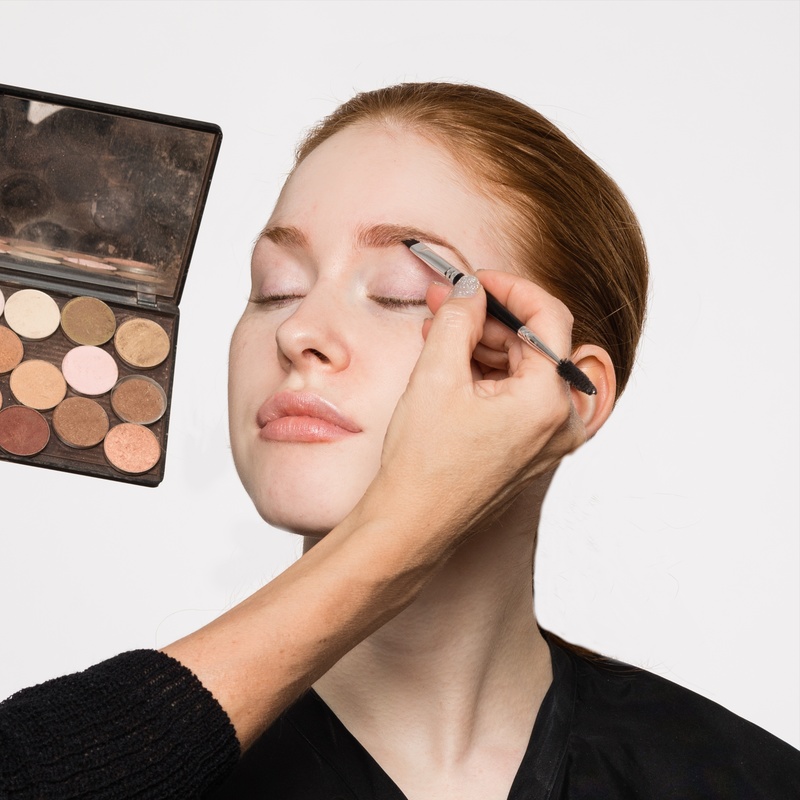 Step Two: Apply Urban Decay Eyeshadow Primer in Eden. Creating a soft base will allow the shadows to blend easily.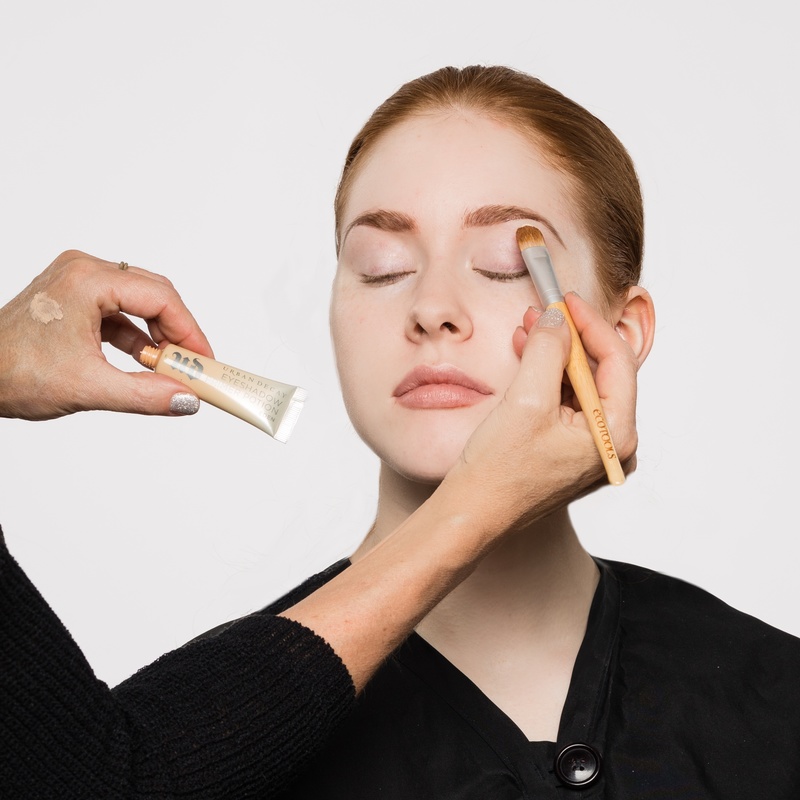 Step Three: Sweep Sherri's Shadow in Champagne shadow over the entire lid.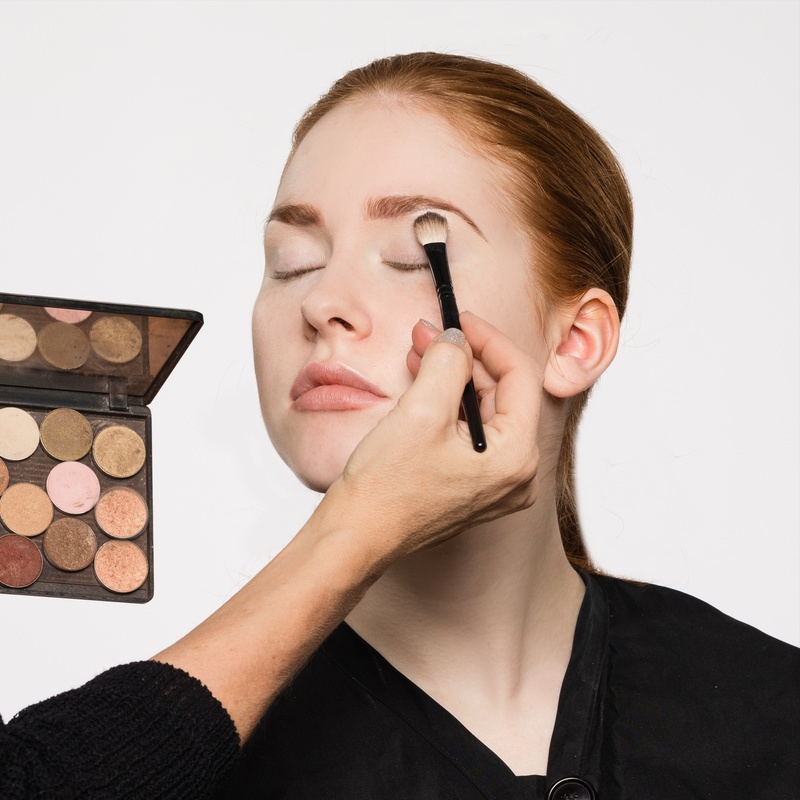 Step Four: Softly blend Sherri's Shadow in Teak along crease. Hold your brush vertically to achieve a crease with blended edges.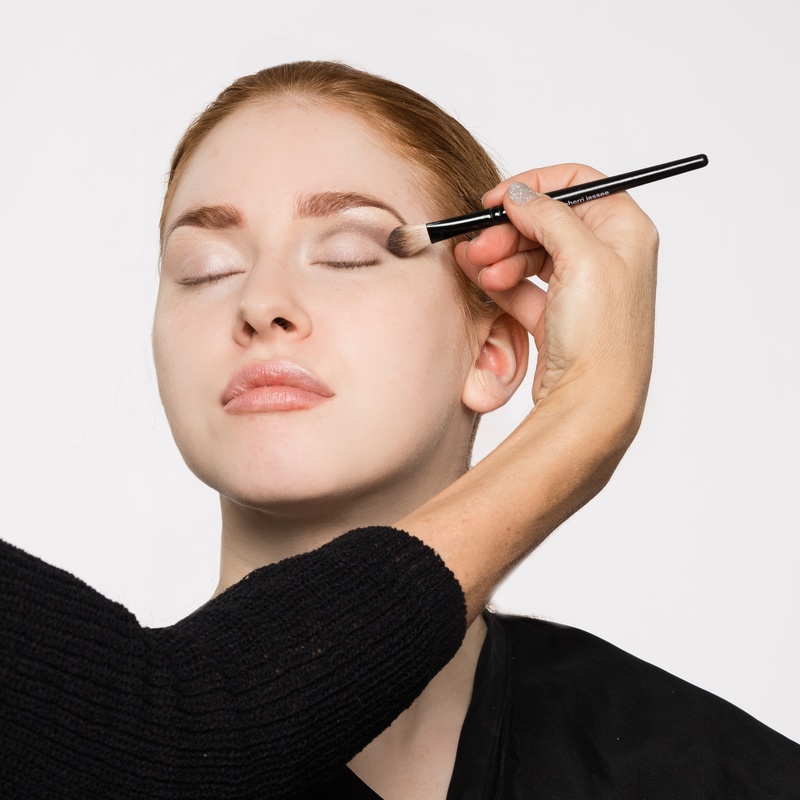 Step Five: Carefully apply Sherri's Waterproof Gel Liner in Noir close to the lash-line.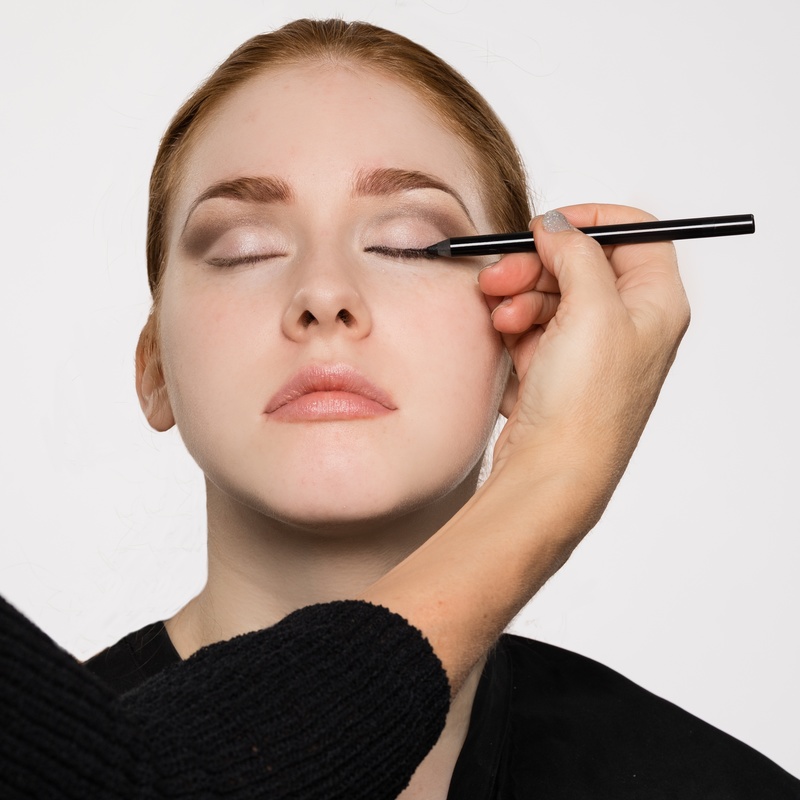 Step Six: Use a flat brush and Sherri's Teak shadow to smudge the eyeliner on top. Smudging the liner with a shadow will create a more natural effect.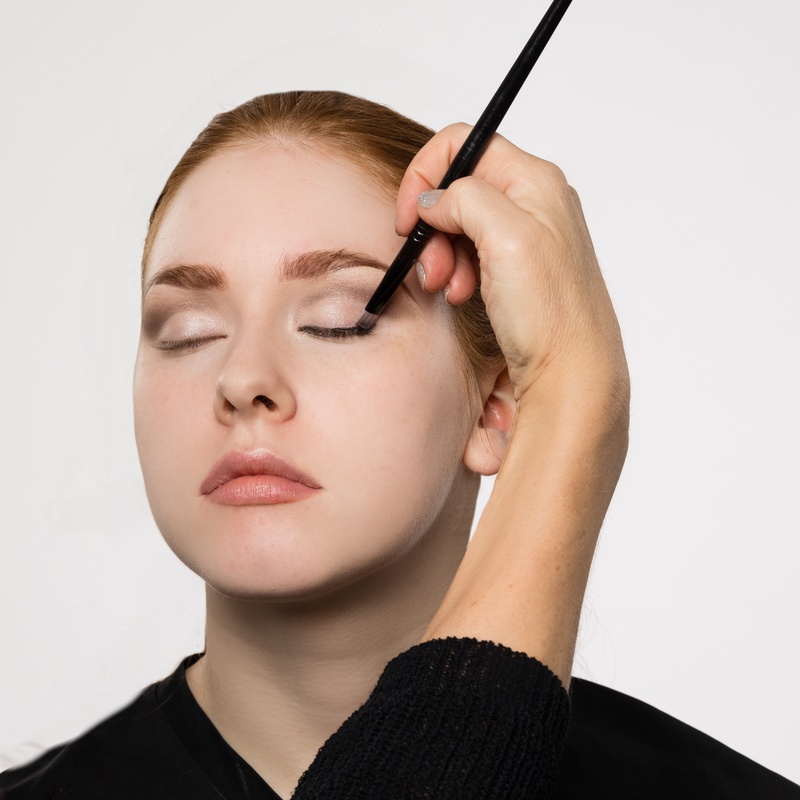 Step Seven: Use a flat brush to blend Sherri's shadow in Lava Shadow on the bottom close to the lashes. Using shadow for under eye lining will create a softer effect.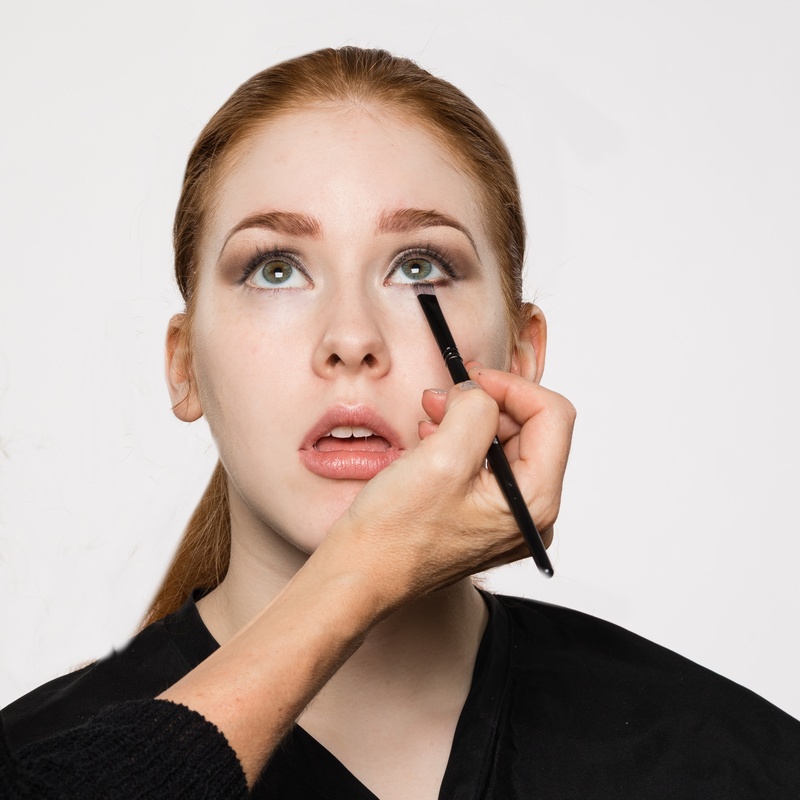 Step Eight: Apply Sherri's Waterline Liner in Nude to the waterline. Stylist Tip: A nude color on the waterline will create a brighter, wider eye.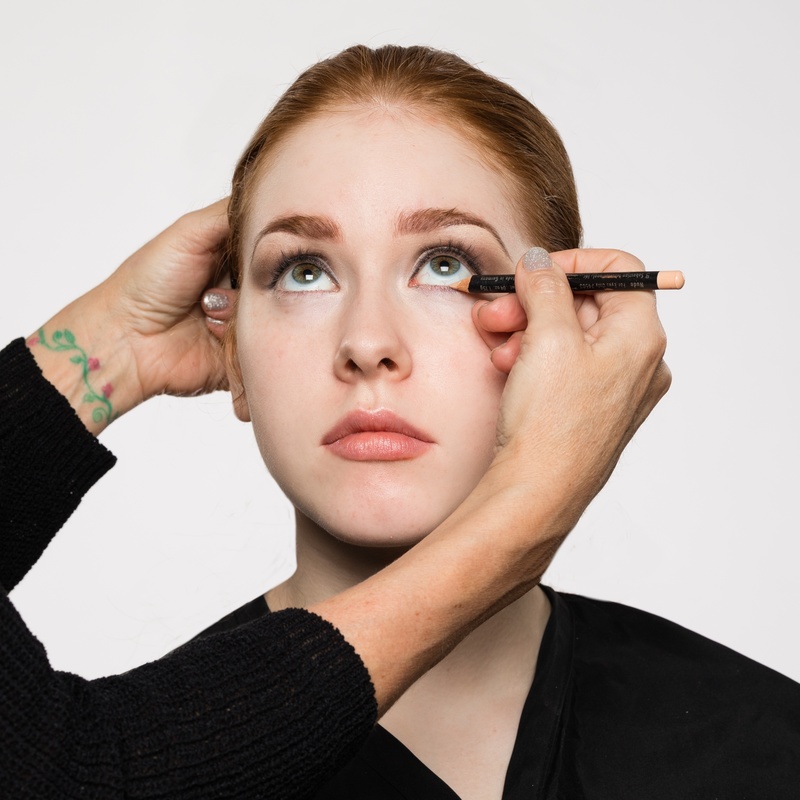 Step Nine: Apply Mary Kay Lash Love Mascara in Black to top and bottom lashes.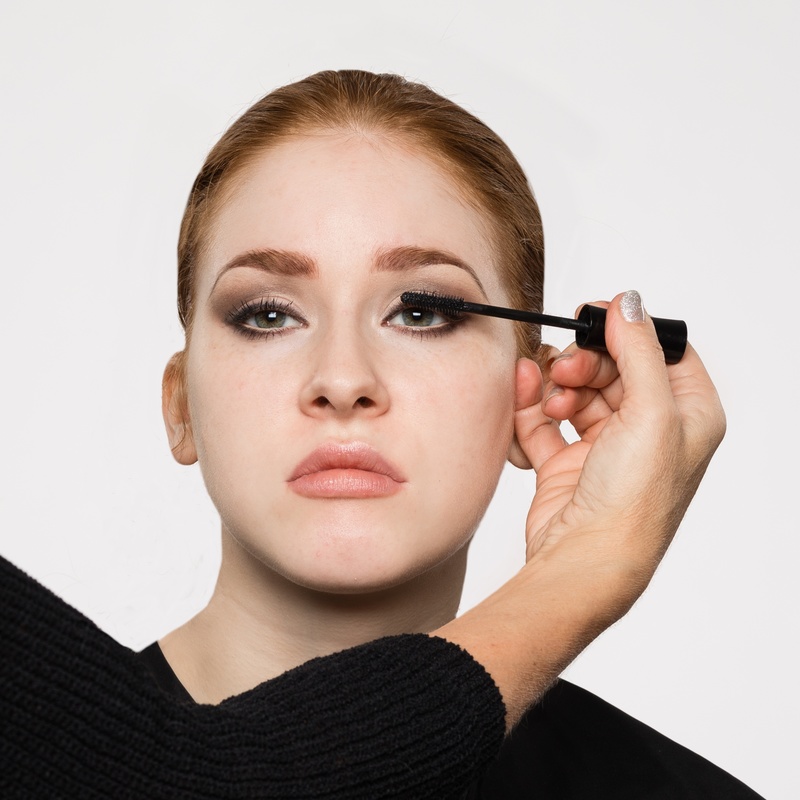 Step Ten: Dip into a tiny dot of glue and drop in Ardell Duralash Individual Lashes. Work back and forth from each eye as you apply the lashes for a balanced application. You can vary the lash length from Short, Medium and Long for a natural look.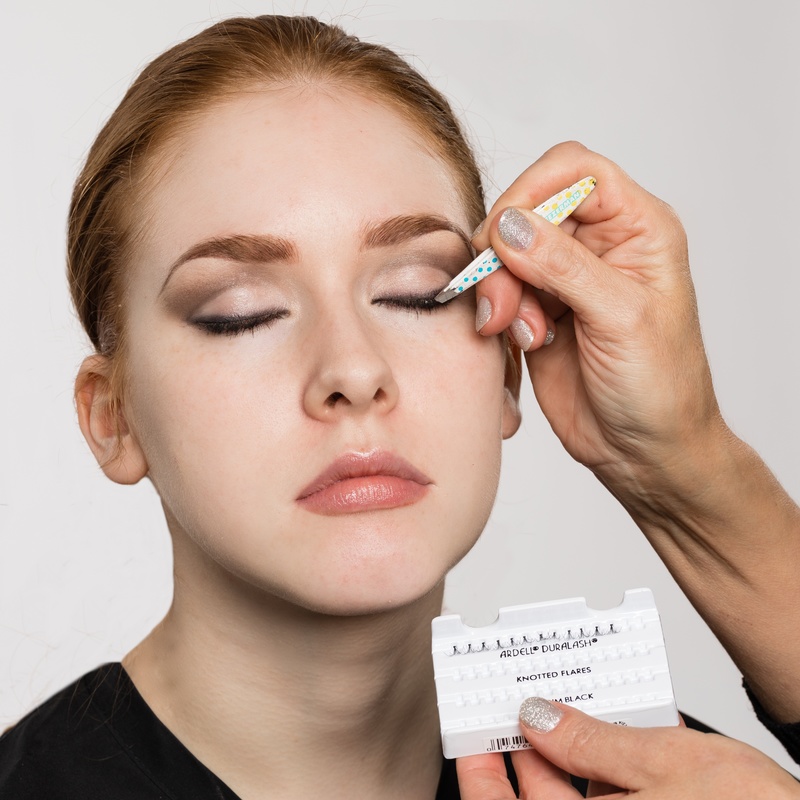 Step Eleven: Mist on Temptu Airpod airbrush foundation in Ivory 2 to even the complexion. Use a spoon to cover the eyes so you don't disturb the eyeshadow.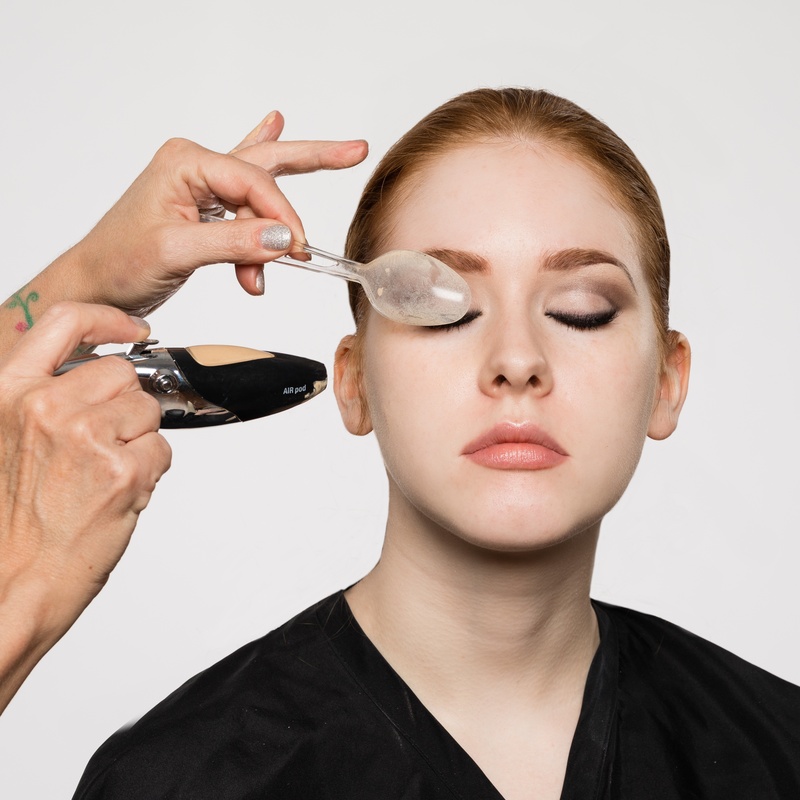 Step Twelve: Use a stipple brush to dust on Temptu Invisible Difference Finishing Powder. This sheer powder will help set the foundation.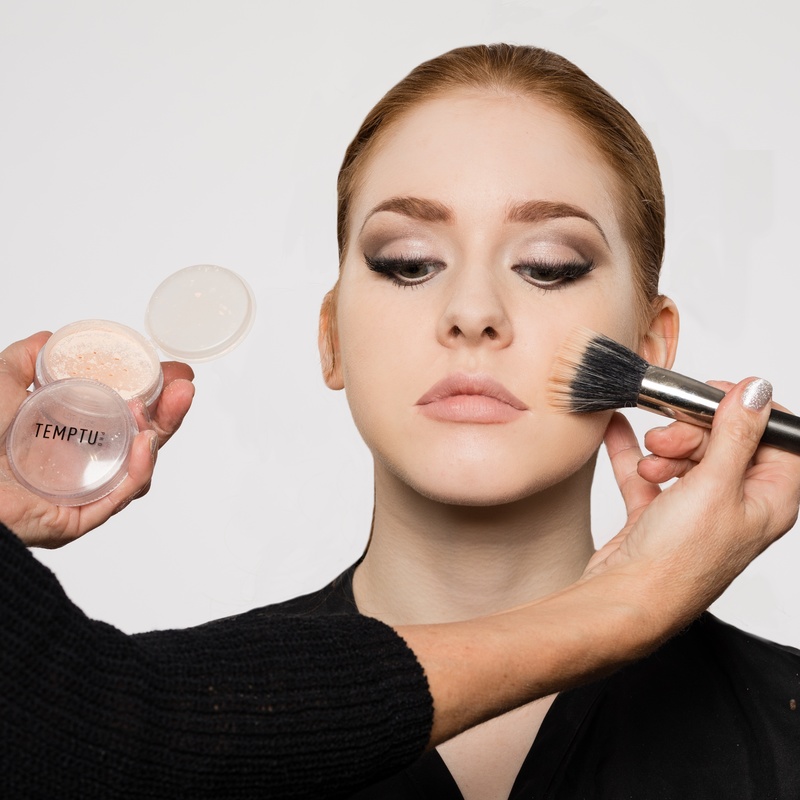 Step Thirteen: Sweep Tartiest PRO Glow Highlight and Contour Palette in Sculpt in the hollows of the cheeks. Darker colors create the illusion of recession.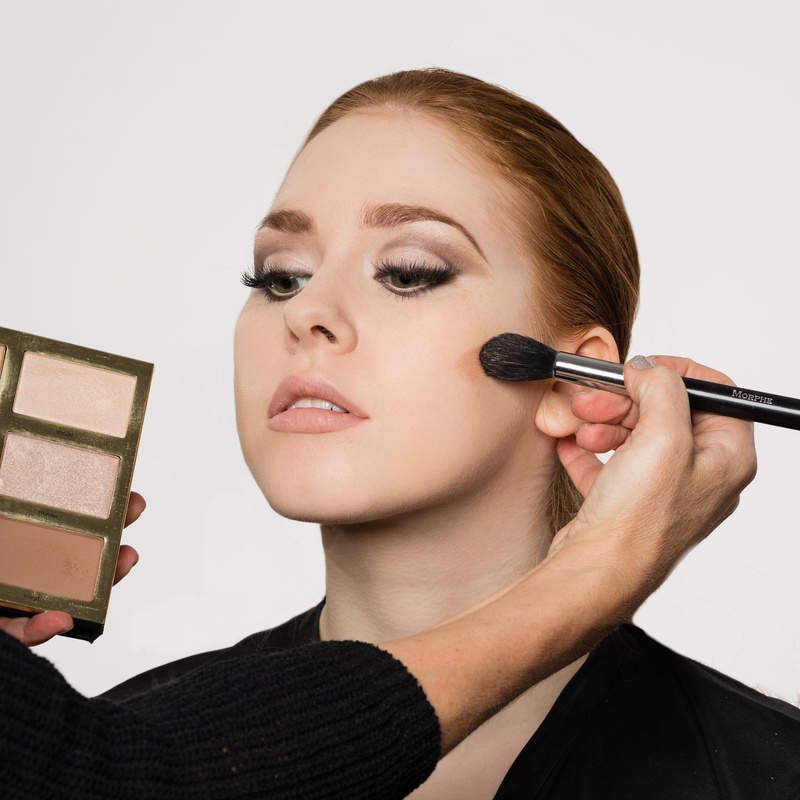 Step Fourteen: Using an angled brush sweep Shy Blush from the apple of the cheek toward the hairline. Stylist Tip: This blush is perfect for all skin tones providing a soft peachy glow with subtle hints of gold.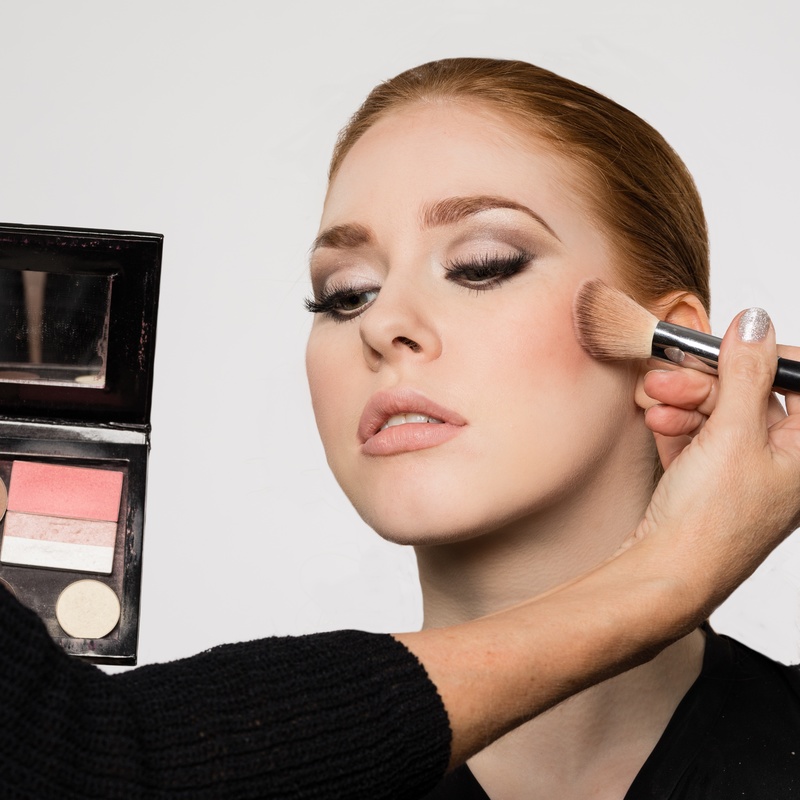 Step Fifteen: Highlighting. Use Tartiest PRO Glow Highlight and Contour Palette in Strobe. Dust on the A. highpart of the cheekbone, B. bridge of the nose, C. tear duct area, D. browbone, and E. cupid's bow. Stylist Tip: Lighter colors create the illusion of protrusion. Sweep your highlighter along any area you would like to emphasize.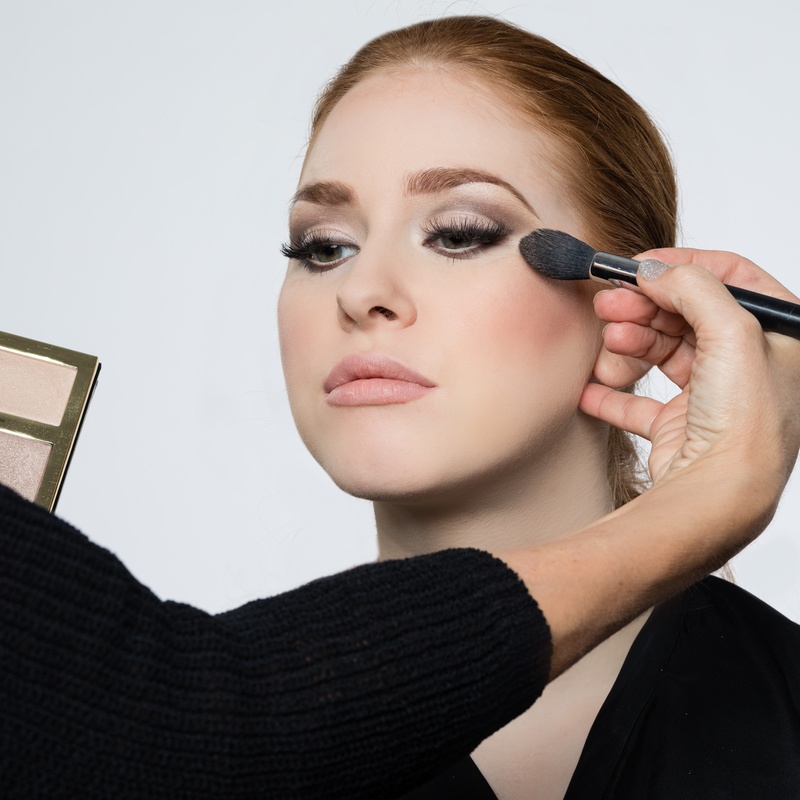 ​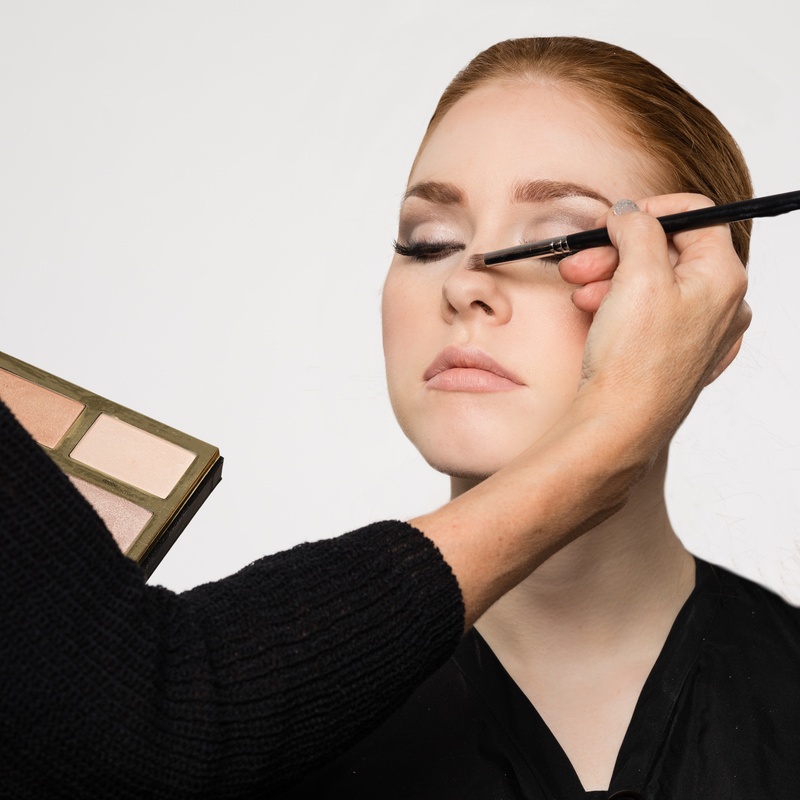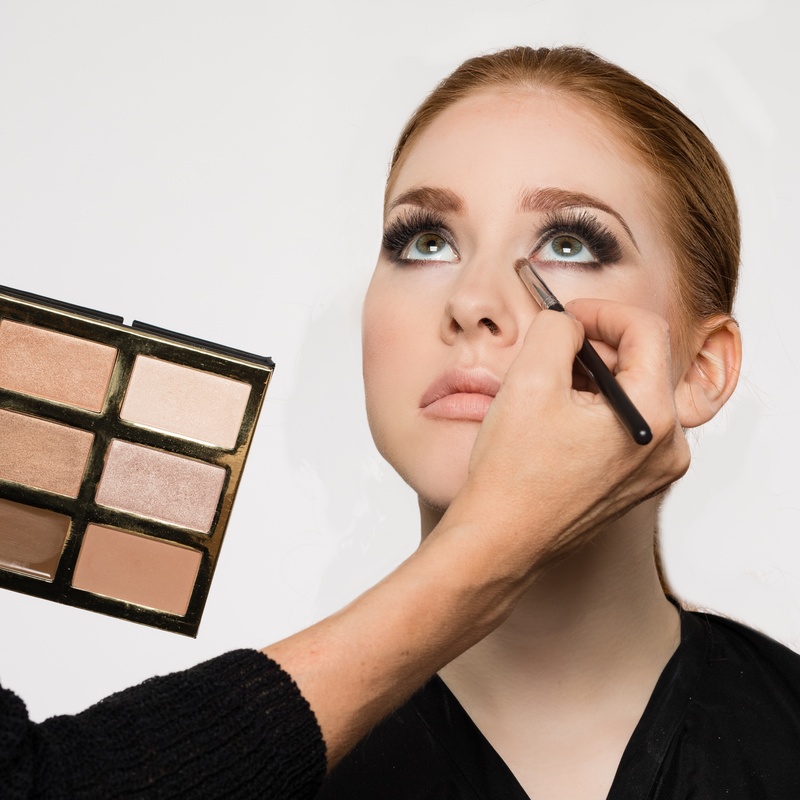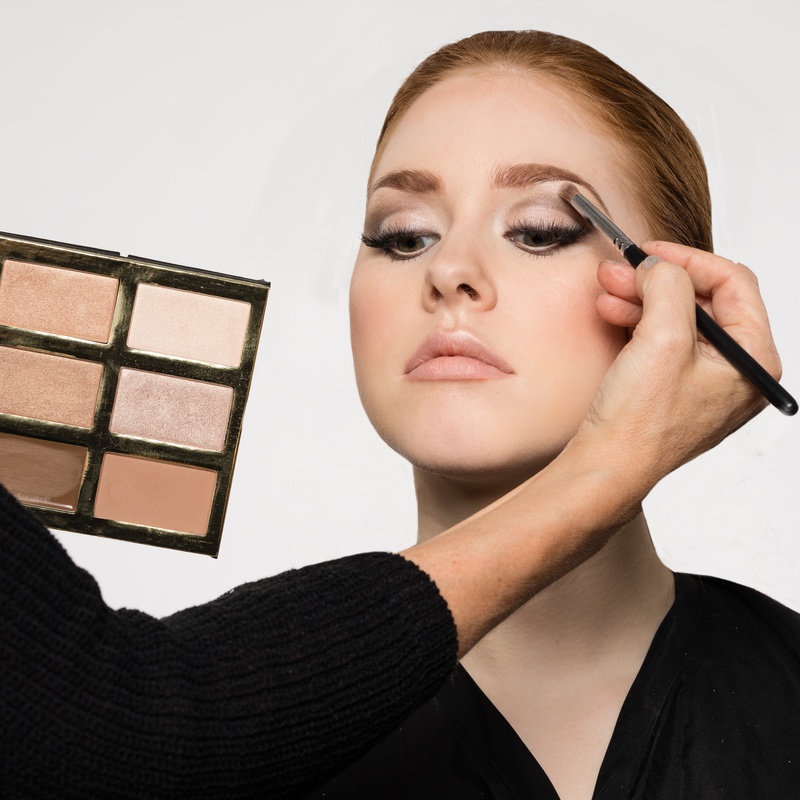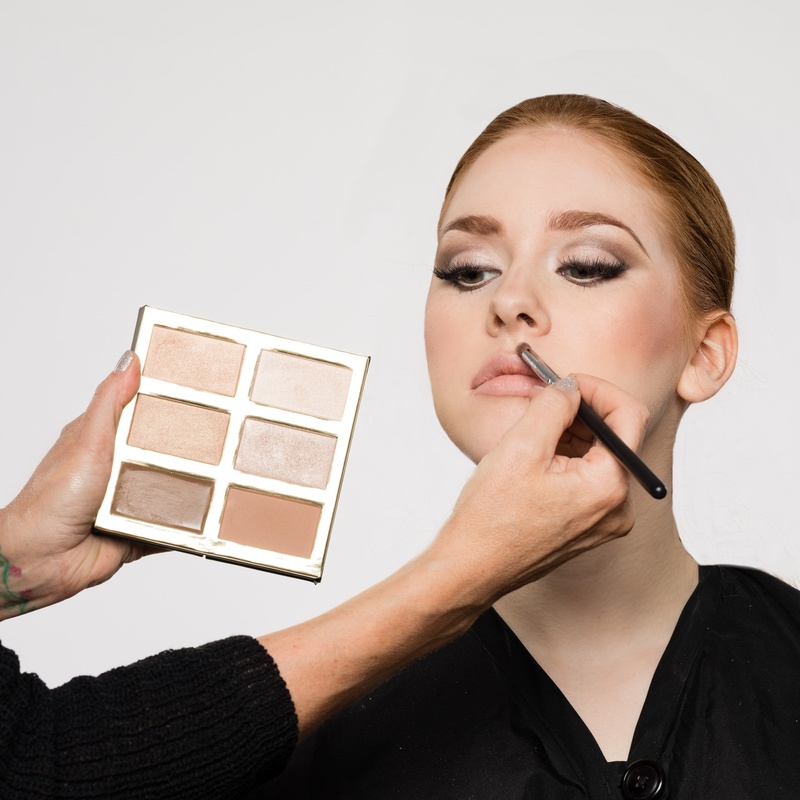 Step Sixteen: Carefully apply Sherri's Liquid Lipstick Matte in Almost Innocent. Use a lip brush to carefully create the desired lip shape.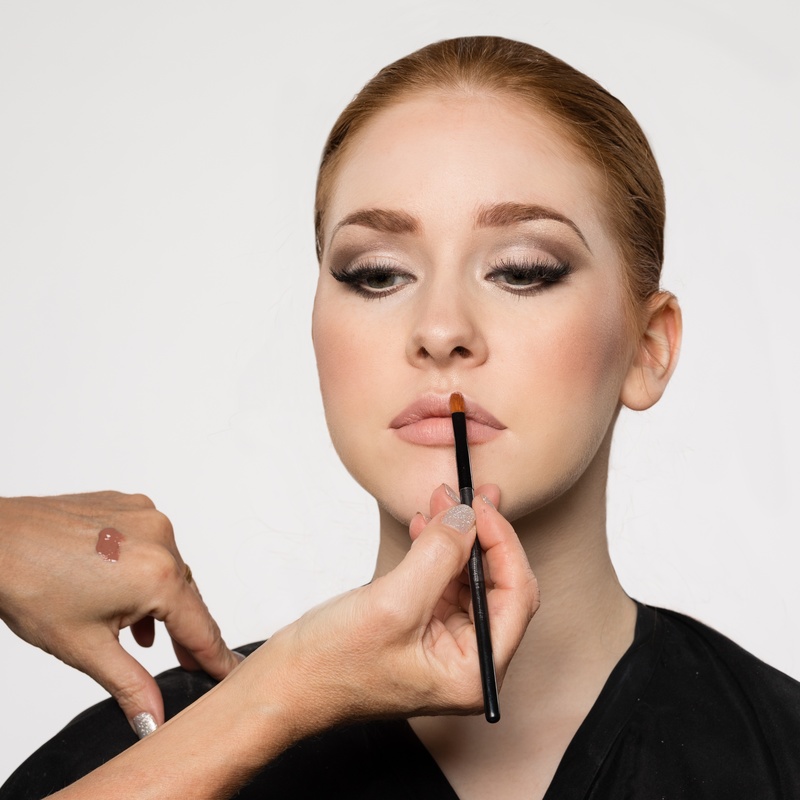 As preferred stylist for MISS VIRGINIA USA with work featured in hundreds of publications worldwide, Sherri Jessee is an expert at sharing tips to get you gorgeous fast. For more information and to purchase products and tools used, visit www.sherrijessee.com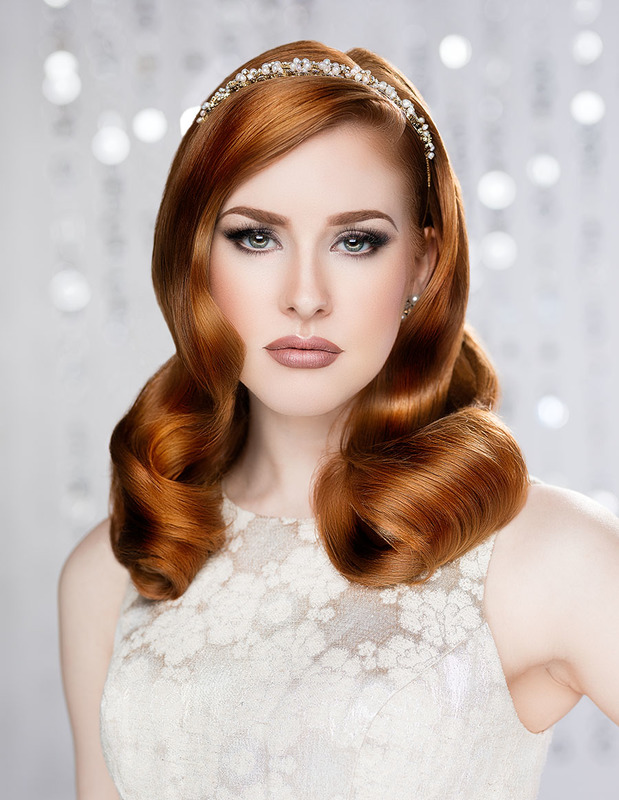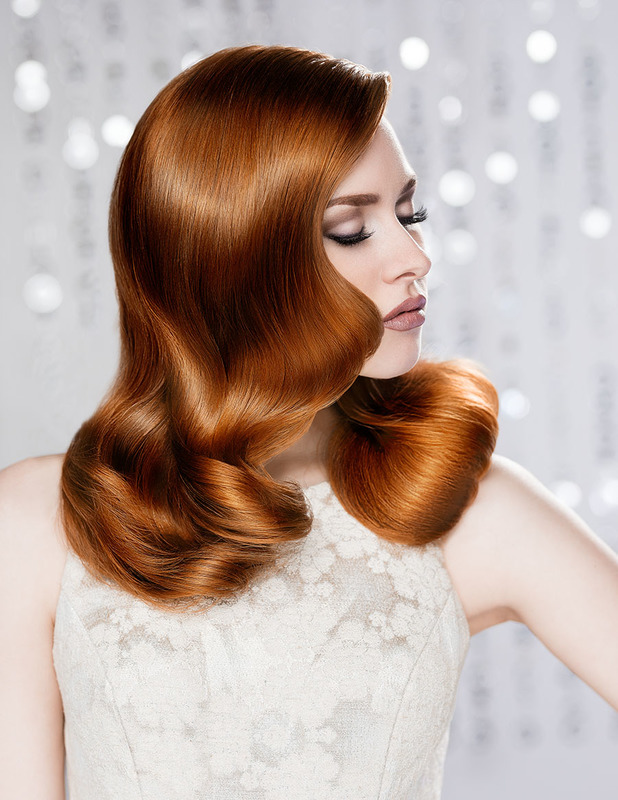 ---
To see even more hair and makeup tutorials from Sherri Jessee, be sure to stalk her on Bangstyle!