It is amazing how much a look can change with an alternate lip color. In this tutorial, Sherri Jessee creates a stunning eye with lashes upon lashes - by switching up the lip color for different looks she completely changes the entire style. It goes from sweet to fierce in a matter of seconds. Keep reading to see exactly how Sherri got this flawless style.
1. Prep.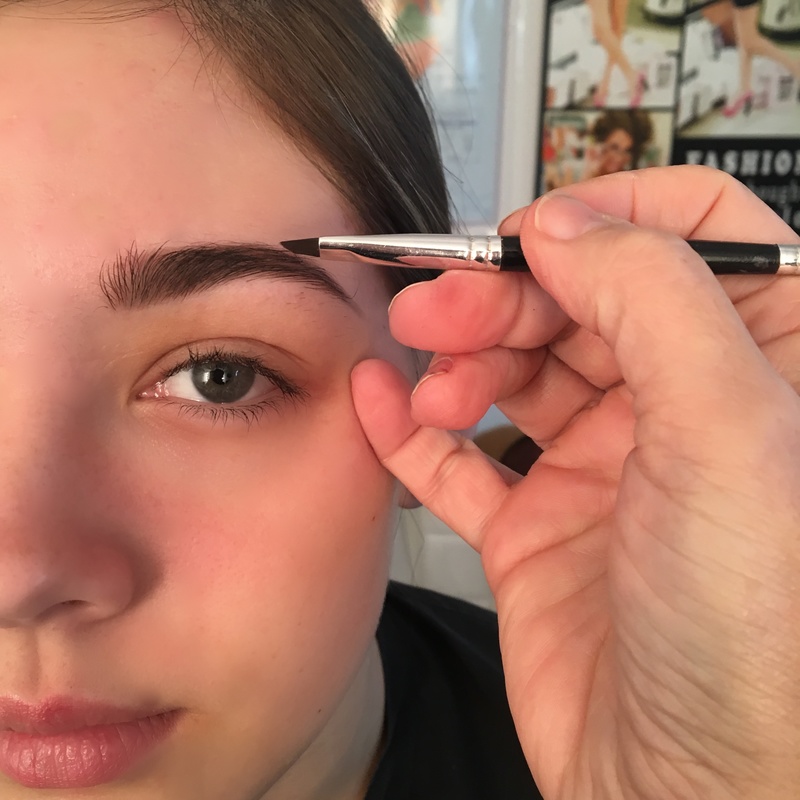 Begin with clean, moisturized skin. Tweeze any stray brows. Use an angled brush Sherri's Brow Balm in Brunette to fill in and correct eyebrow shape. For extra drama, be sure to emphasize the arch.
2. Shadow Primer.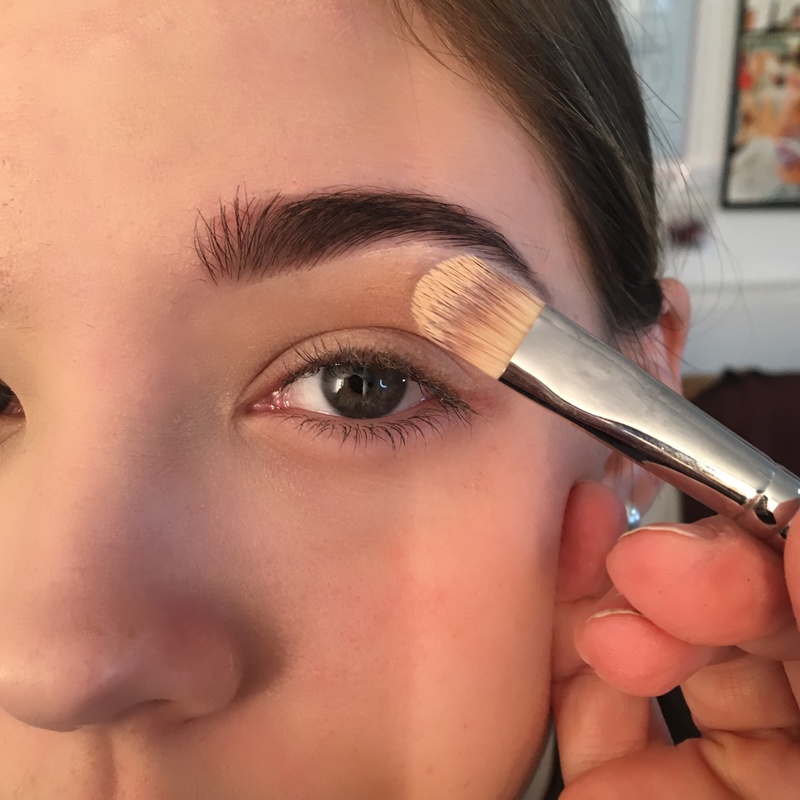 Use a concealer brush, apply Urban Decay's shadow primer in Eden to entire lid. You can also lightly tap on to any blemishes to conceal.
3. Brown Shadow.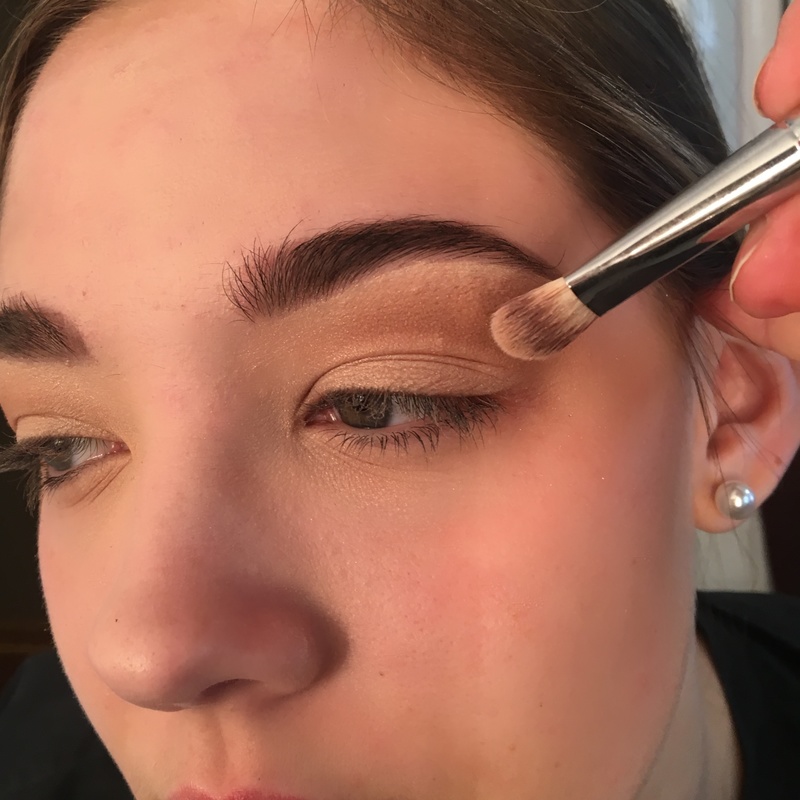 Gently sweep brown shade just over the curve of the eye and blend. This helps emphasize the eyes creating the illusion of depth.
4. Sherri's Superwear Gel Eye Liner in Onyx.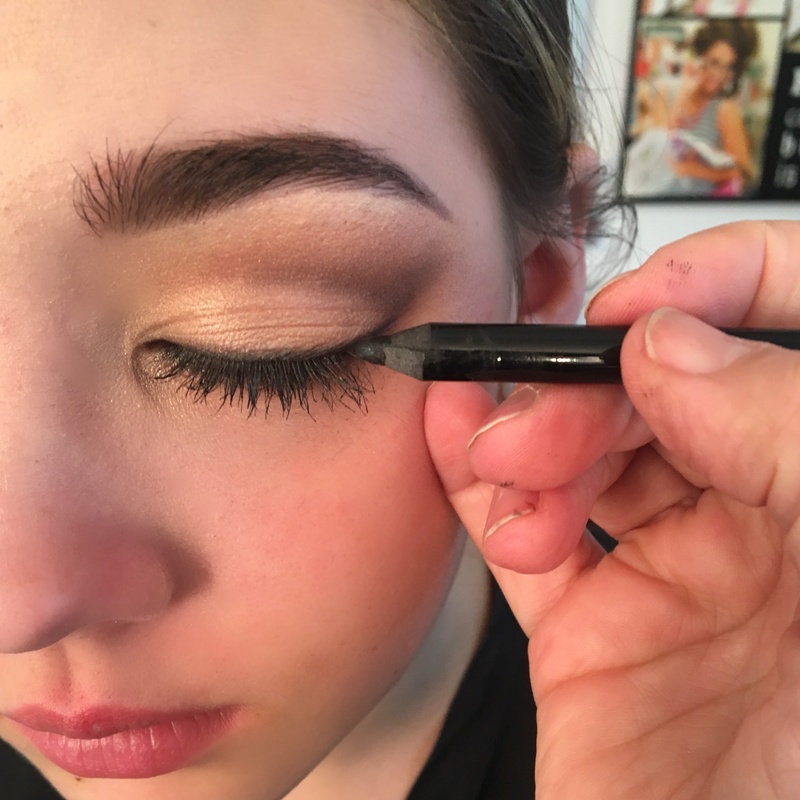 Go close to the lash line on the top and line the water-line on the bottom.
5. Accent Color.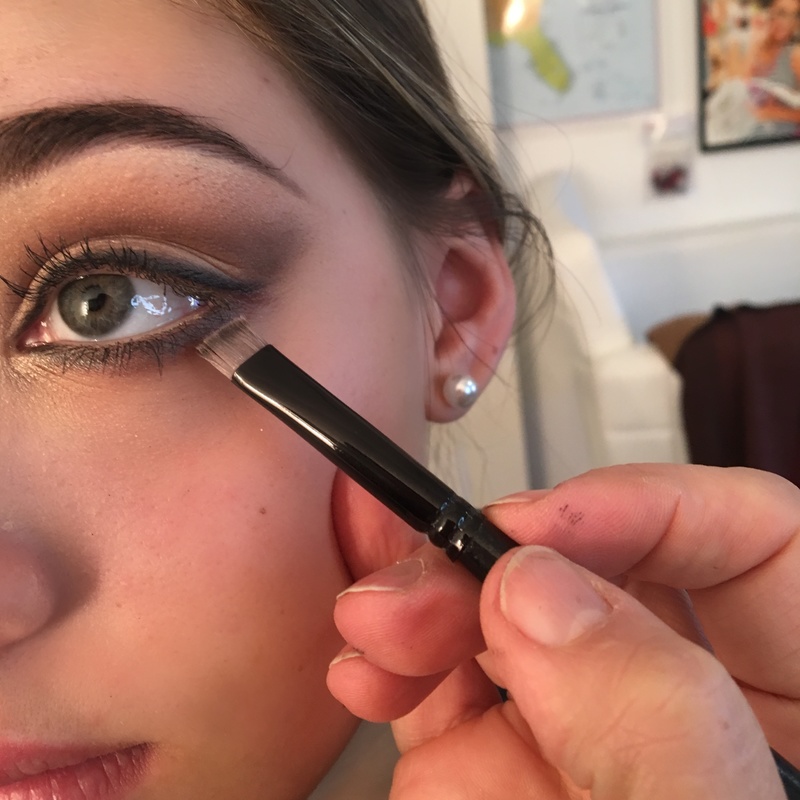 For more drama, use a flat brush and smudge the liner with an accent color of choice close to the lash line on top and bottom.
6. Lashes.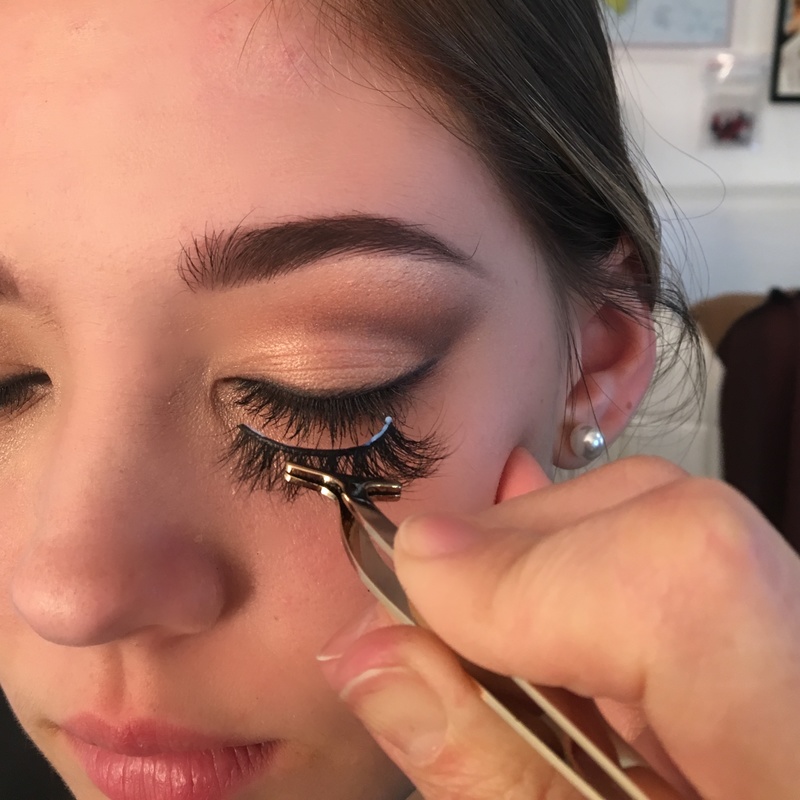 Apply strip lashes. Trim it to fit your eye and allow the glue to dry about 30 seconds before applying as close to the lash line as possible. Lashes used here are Lilly Lash Ash_Kohlm.
7. Foundation.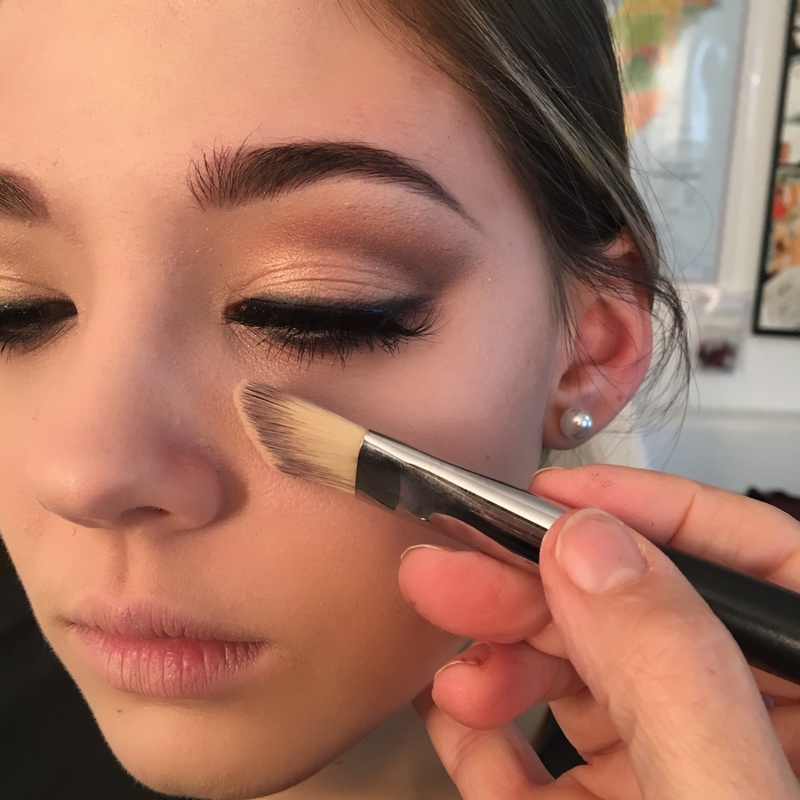 Blend It Cosmetics Bye Bye Lines Foundation beginning in the center of the face and brush outward with a brush for a flawless finish.
8. Powder.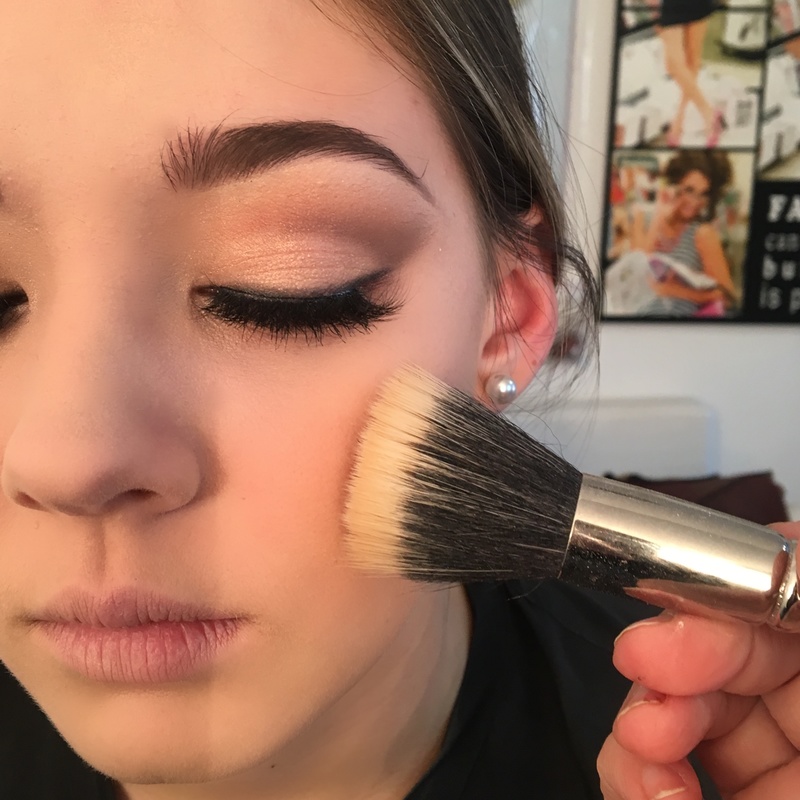 A dual-tipped brush is great to dust Laura Mercier Translucent Loose Setting Powder to set the foundation.
9. Contour.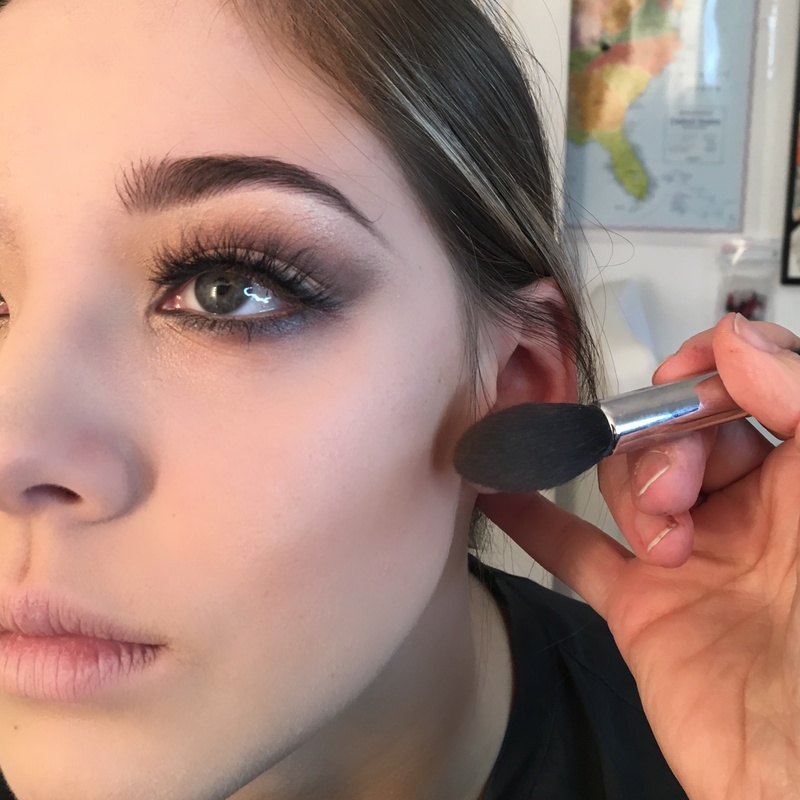 Hugging into the hollows of the cheeks sweep a soft taupe color to emphasize cheekbones. Use It Cosmetics Your Most Beautiful You Anti-Aging Face Palette, for the contour, blush and highlight.
10. Blush.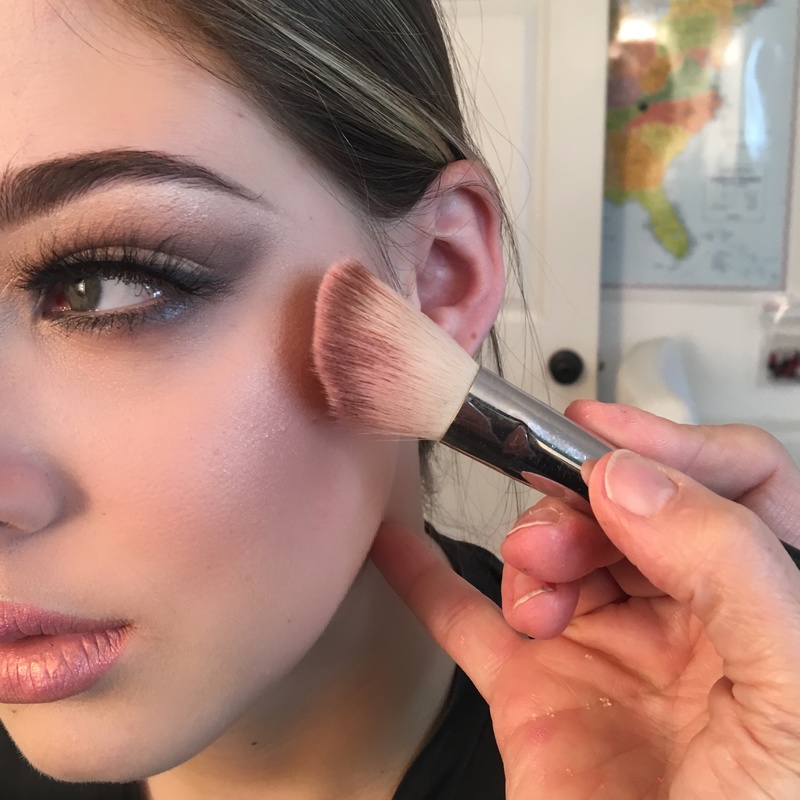 An angled brush allows you to follow the shape of the face and gift a gentle glow from the apples of the cheeks to the hairline.
11. Highlight.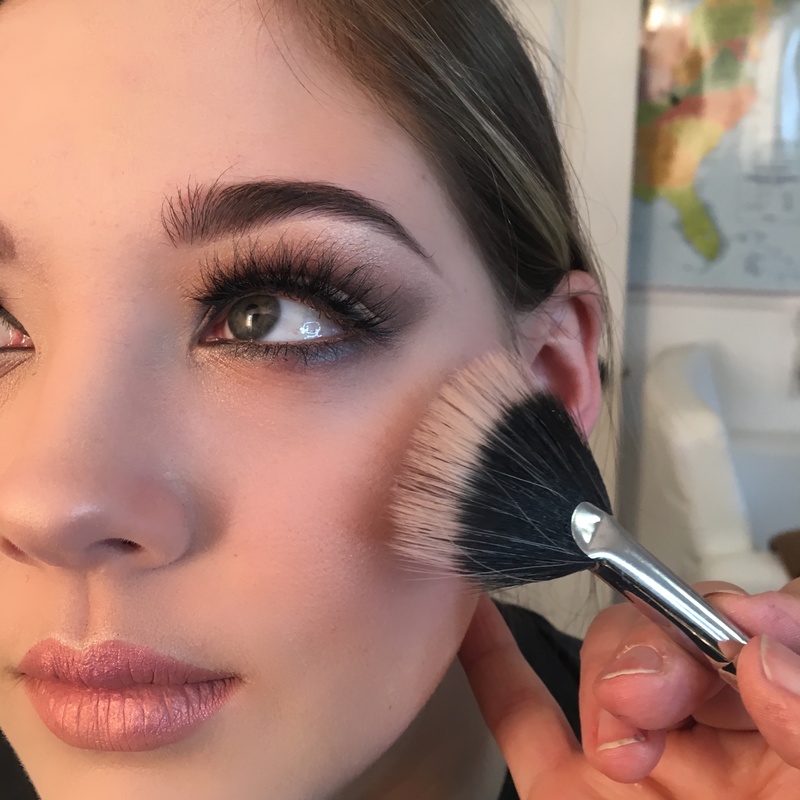 A fan brush helps to dust highlighter on the high points of the face: cheekbones, bridge of nose, and cupids bow.
12. Pink Lip.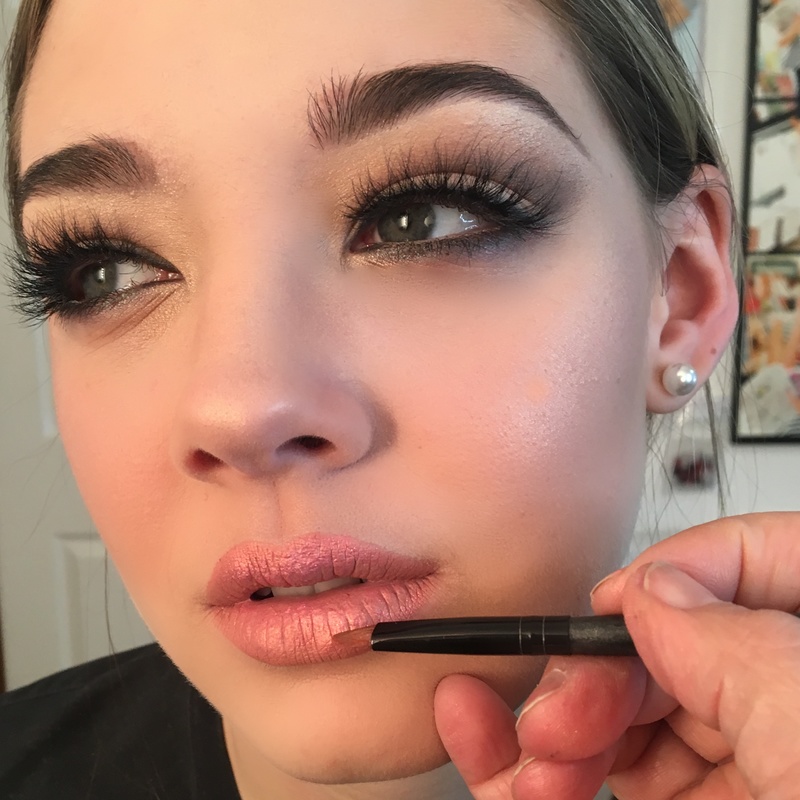 Use a lip brush to apply Kat Von D's Everlasting Liquid Lipstick in Noble. Go just outside the natural lip line and fill in entire lip. Allow to dry and add gloss, if desired.
13. Cat Eye.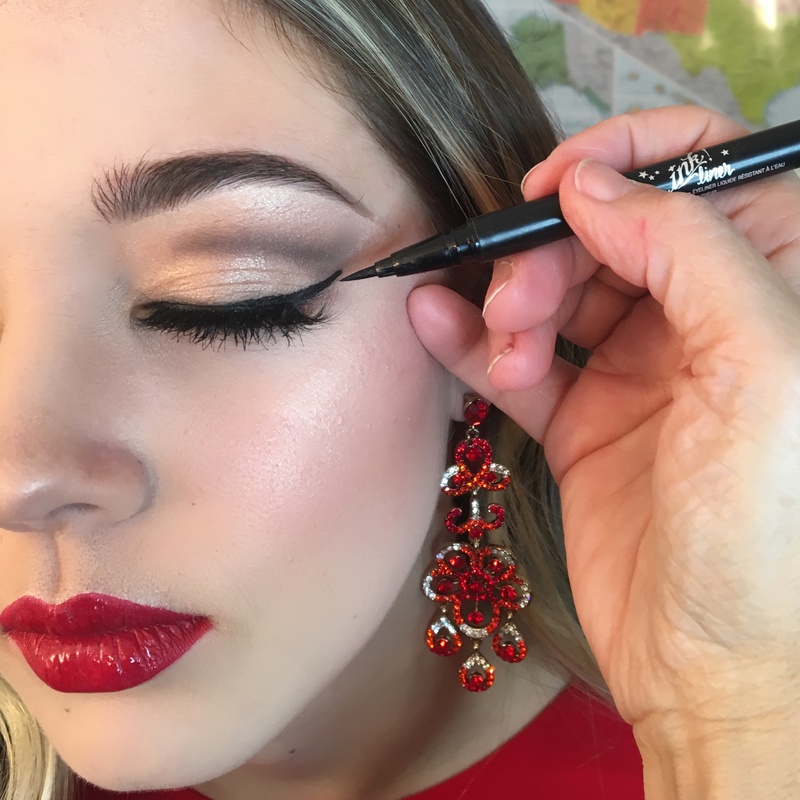 For a more dramatic look, add a winged eyeliner using Kat Von D's Ink Liner.
14. Red Lip.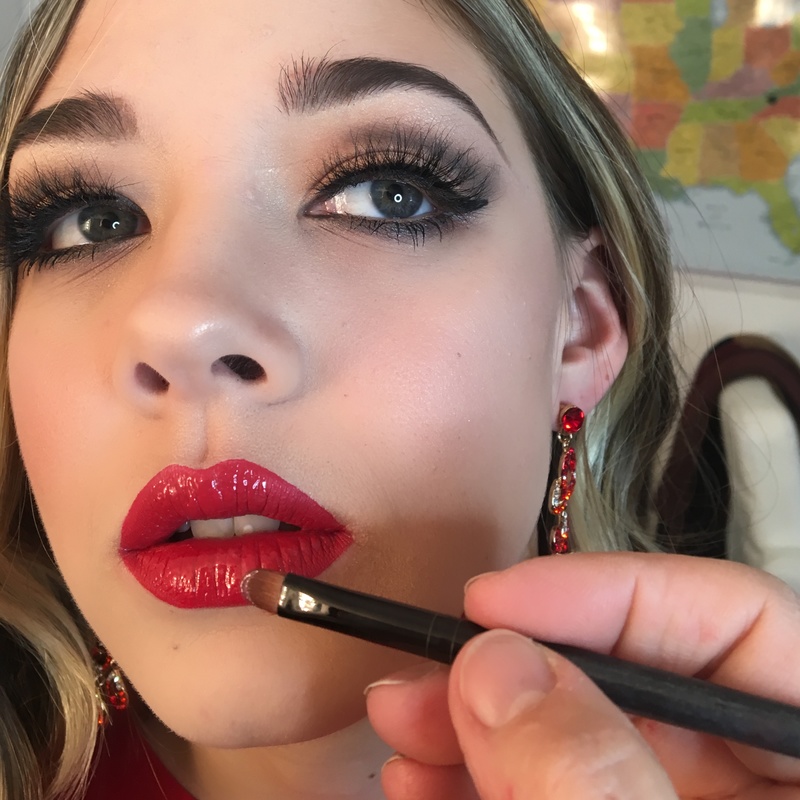 Use Kat Von D's Everlasting Liquid Lipstick in Underage Red Be sure to use a lip brush to carefully create your shape.
The Finished Look: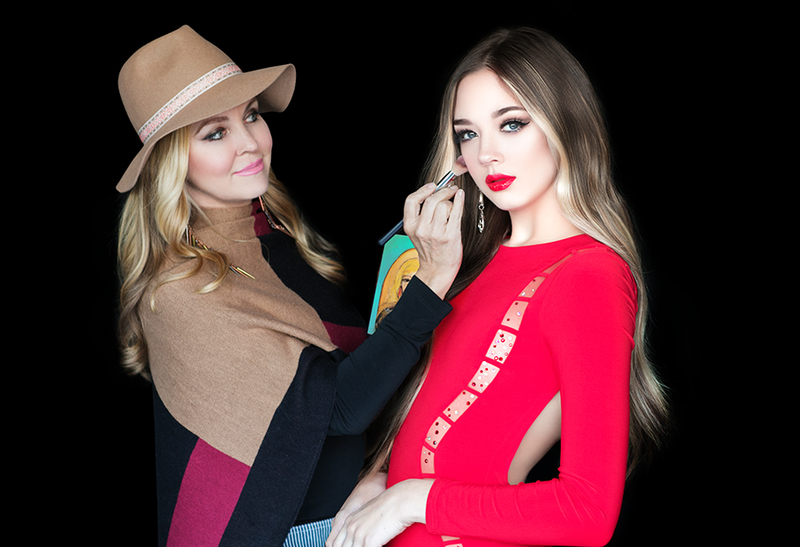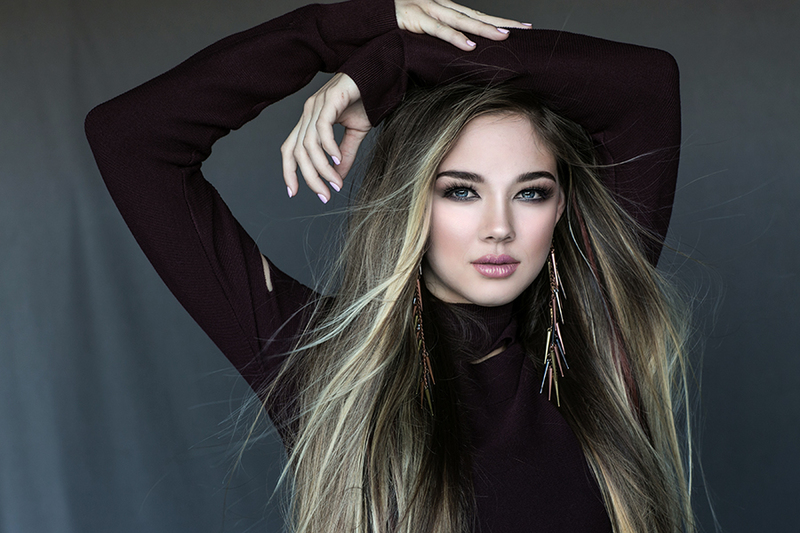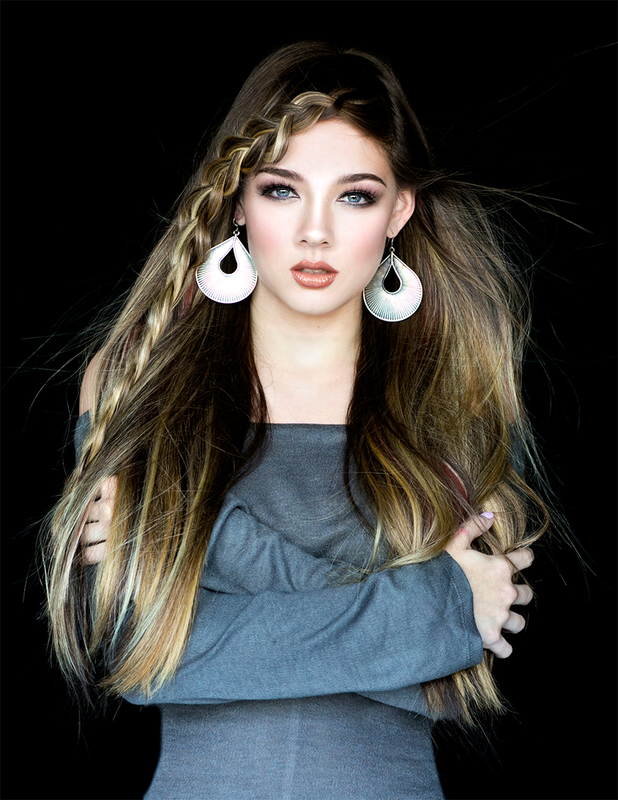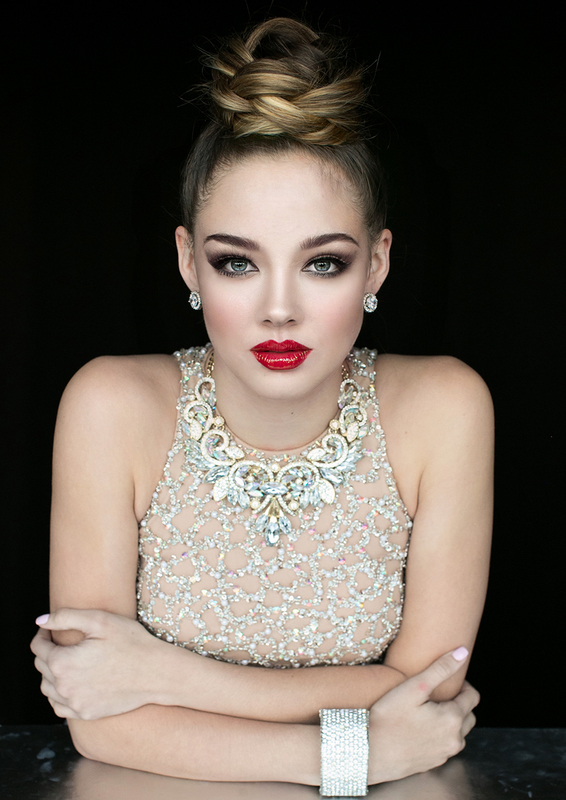 ---
Want even more makeup and hair tutorials? Be sure to stalk Sherri Jessee on Bangstyle and see even more inspiration here!
CREDITS:
Hair & Makeup: Sherri Jessee
Model: Taylor Perry
Photography: Krisna Goodwin