As each season comes and goes, Mara Hoffman proves her loyalty to a world of fashion outside its trendy walls. With designs, fabrics and shapes that are meant to last for seasons on end – she is developing a space for the sustainable. Asking the world to be more conscious about their decisions without missing a beat when it comes to wearability.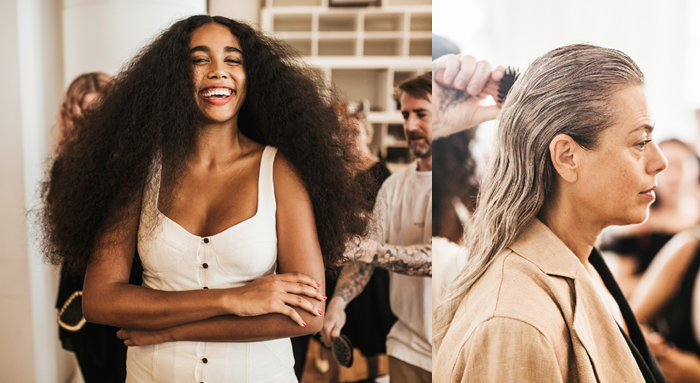 This year, her SS19 show was a "fashion funeral" in a sensorial manner. With piles of dirt all around she fostered the idea of "letting go" and returning things to the earth – an alternative way to look at sustainability, yet again. With bold silhouettes and punchy fabrics, she showcased a part of herself alongside her designs. Allowing the audience to bond with the designer as well as her clothes. She had pieces for every woman and made it easy to envision yourself wearing one of her designs.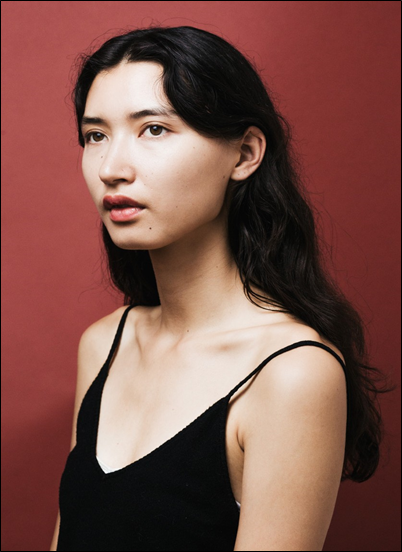 When it came to the hair, Gareth Bromell – Evo Hair Global Ambassador explained: "For me, the hair look was about letting go of perceived standards of beauty and instead, focusing on the beauty of the individual. To celebrate the diversity of the individuals, I enhanced each model's natural hair to allow their natural texture to shine. A simple look, providing a natural nod to all that comes from this earth."
The official haircare sponsor, evo gives us all the details to getting the look below.
1. Start with damp hair and create a center part.
2. Apply whip it good styling mousse or macgyver multi-use mousse throughout the hair, starting at the roots.
3. Apply love perpetua shine drops from mid-lengths to ends and comb through hair.
4. Using flat clips, create an s shape at the front hairline.
5. Accentuate the shape as you remove the clips and tuck the rest of the hair behind the ears.
6. Once hair has air-dried, spray love touch shine spray throughout and brush through.
7. Rake fingers through hair for natural texture and separation finish the look with a light spray of miss malleable flexible hairspray.
---
Stay tuned for even more Fashion Week tutorials, movements, and inspiration!