The Marc Jacobs SS19 show was definitely one to wait for! While he drew on the 80s fashions we began to see last season, he updated the look with the brightest of brights indicative of a 60s flare. Each outfit was like a little present that walked down the runway, fully wrapped up in the perfect package. Redken Global Creative Director Guido Palau and was the mastermind behind the cut, color and style inspiration while Redken Global Color Creative Director Josh Wood executed the color for the event and proved their creative genius yet again.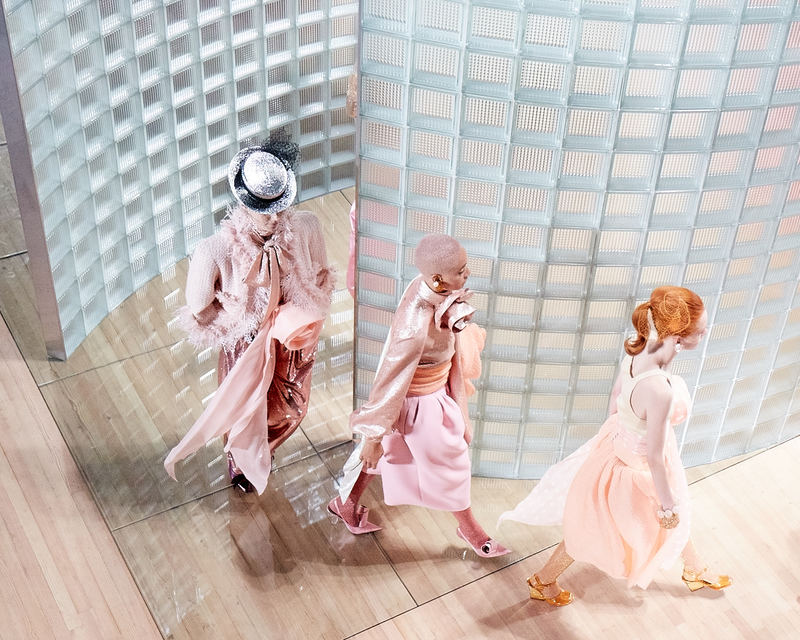 "We've done a few looks at Marc with cuts, colors and exaggerated styles. You'll see exaggerated chignons, buzz cuts, a volumized head shape and ponytails all tying into overall 'egg shape' inspired looks that are exaggerated at the crown. It's all loosely based on the 60s, with a nod to a lot of iconic women like Barbara Streisand and Bee Radziwell who were always 'done' at the salon. The color is a big thing as well, with a lot of the girls willing to color their hair these antique pastels that were executed by Redken Global Color Creative Director Josh Wood. It was a very important part of the visual and style for the overall hair, as it is reminiscent of the overall look with antique colors. I color-coordinated with Marc based on the clothing to create this overall exaggerated, high-fashion look. There's blues, peaches, greys, reds… colors all over the board. I've blown all the girls out, then I am teasing the hair with Redken Wind Blown 05 and Redken Guts 10 and using pads and extensions in the chignons and the ponytails. I'm spritzing in Redken Fashion Work 12 Hairsprayto provide light hold that I am able to rework. I want the softness in the hair, so my hairspray needs to hold the look while giving me the flexibility to move the hair around.. All the looks are quite complex. The graduated bob which we've cut on the girls creates an exaggerated silhouette. I think Marc really wanted to offset cool, natural, classic hair with a finished woman, which he was really looking to emphasize. These women had to be at the salon to get this done: this isn't a look you do at home. You can take elements from it to try it at home, but I think to get the look itself you really need the help of a professional at your salon. We're nodding to the idea of a 'finish,' the idea of a dreamlike quality or fantasy to the hair. This is an example of taking the idea of dressing hair up to the extreme. It's not about the technicality of the hair – it's about keeping this hair a fantasy. The end result is beautiful in individual ways. Everyone can wear this hair, it's not just for certain hair types. Women aren't so afraid to change up their hair anymore. I was surprised with the number of models that wanted a dramatic change. They each look beautiful in their own way." – Redken Global Creative Director Guido Palau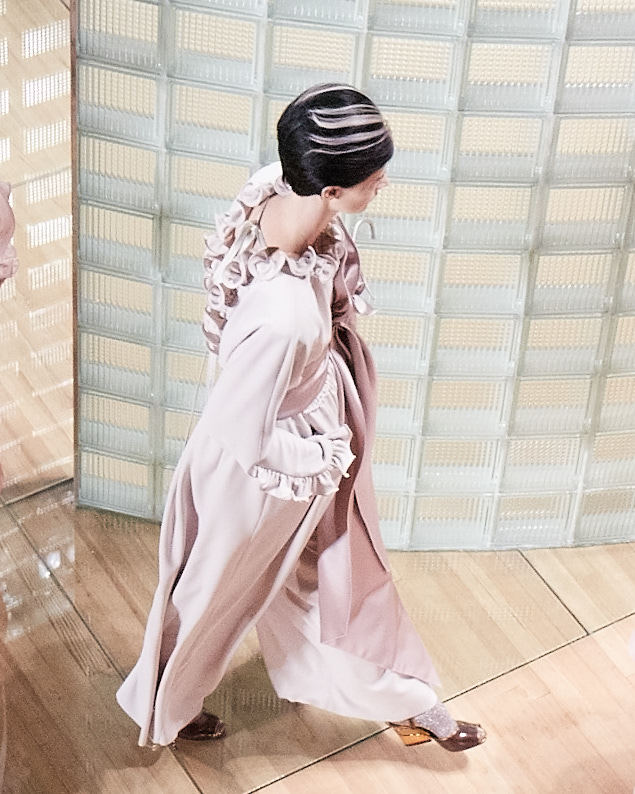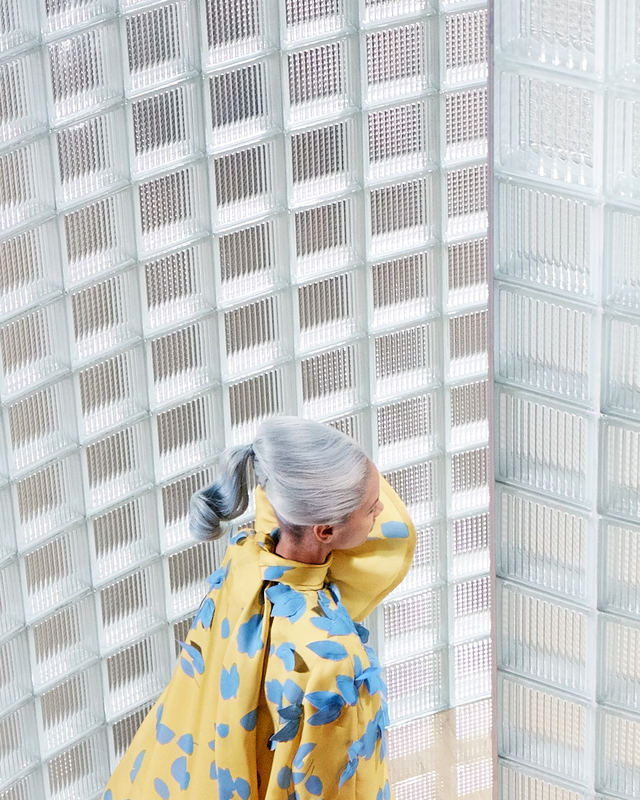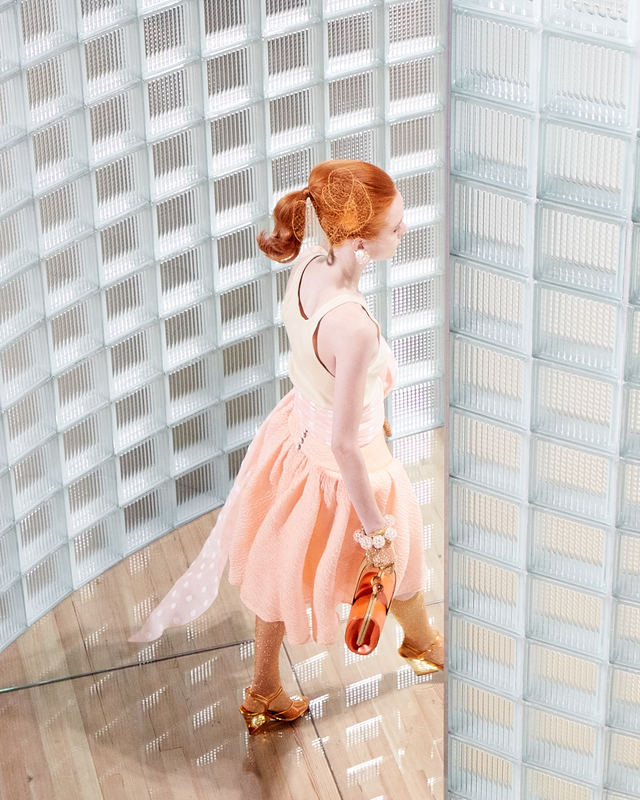 GET THE LOOK – THE STYLE:
Start with clean, air-dried hair prepped with Redken Color Extend Magnetics Shampoo and Conditioner.

Begin applying Redken Guts 10 to your crown and head shape, backcombing as you go with Redken Wind Blown 05 for added volume around the head shape to create an egg effect. Spray Redken Fashion Work 12 Hairspray as you go for flexible hold.

Section the hair into five sections with elastics.

Backcomb the back ponytail and twist the hair up in the back into a chignon and cover with a

hairnet, while maintaining the large 'egg' shape on the head.
Backbrush each of the side panels and front panel with Redken Wind Blown 05 and pull them up to tie them at the top.

Spritz a small amount of Redken Fashion Work 12 Hairspray all over the look for soft hold.

COLOR
"I worked with Marc and Guido very closely on these looks. I think we've colored about 37 girls… this is the biggest color project I've worked on, with every single girl being a different color. Every single model had one or two fabric swatches that we color-coordinated with their hair. We layered a lot of colors. Every girl was bleached first with the new Redken Flash Lift with Bonder Inside, which protects the hair as we lift. They were then washed with Redken Color Extend Magnetics or Redken Color Extend Blondagedepending on the desired result. There was a metallic base coat for each girl: titanium, metals, all with Redken's Shades EQ NAshades. Marc didn't want a 'fun' pastel, he wanted an aged, vintage pastel where they look like they have a history to them… like a grown-up pastel, with the help of a shadow root on each girl, which helps stop the hair from looking like a wig while keeping it modern. We then layered Redken Shades EQ Pastels and Redken City Beats on top in peaches, pinks, greens. We used Redken Color Gels Lacquers and the new Redken Shades EQ Reds on the redheads and black hair colors to pack in pigment and shine into the hair. Although some of the colors look like one color, if you go up close they look meshed with many colors layered, which keeps the color from looking heavy and makes it more complex. This is a color revolution. There's a fragility to it... it's almost like color that's there, but isn't there, with reflects of different notes. People are embracing color more and more now… the fear of changing color is gone. Using products like Redken that protect the hair make changes less scary. Bleaching isn't the same as it was years ago… we used to call it the 'b-word' in a menacing way. Redken's priority is hair health, and we want to put forth the best-quality hair we can while delivering clients' expected color results." – Redken Global Color Creative Director Josh Wood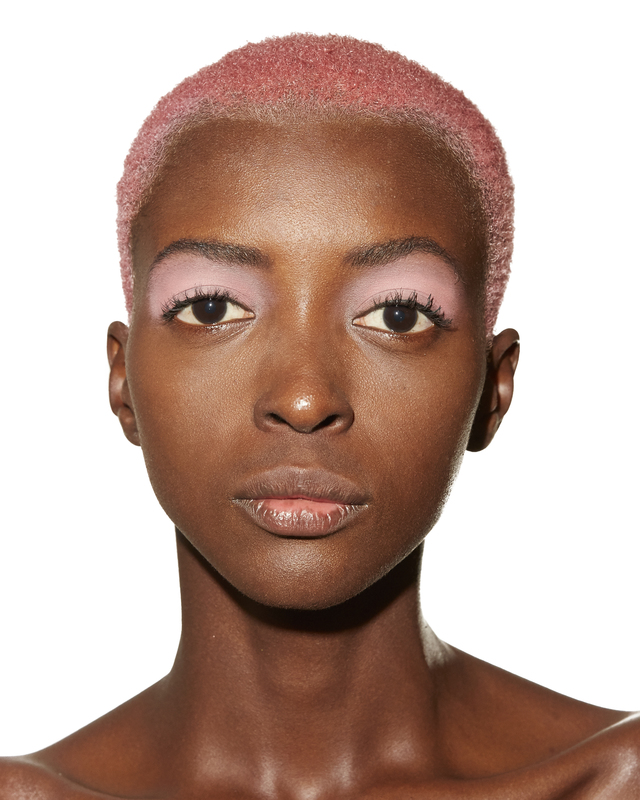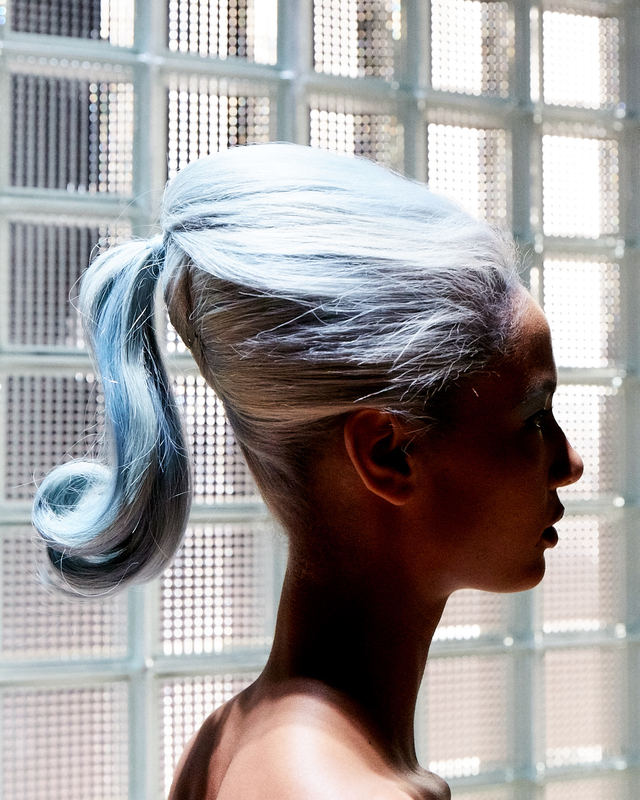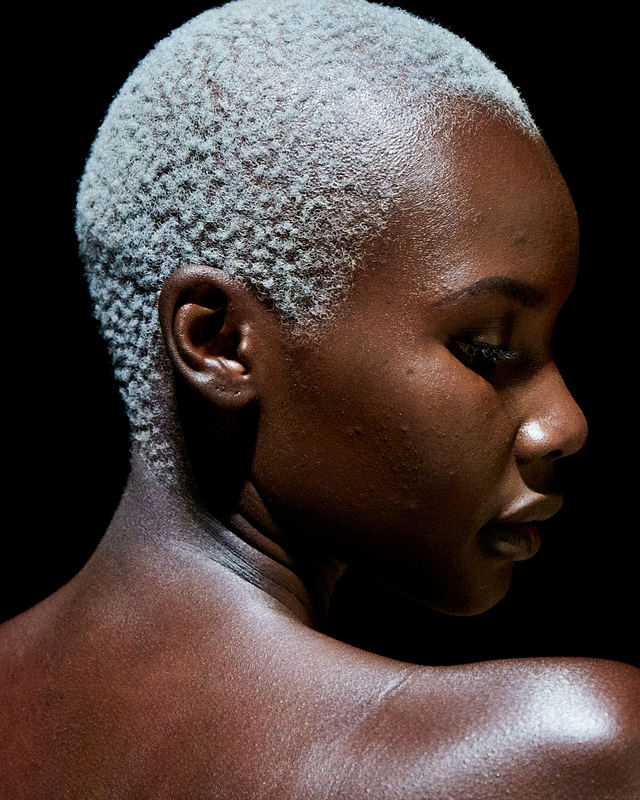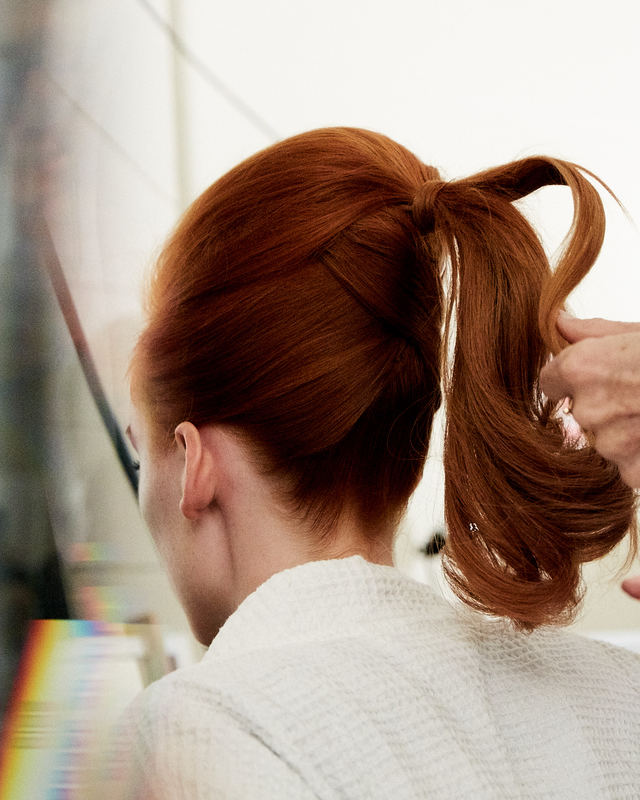 For even more fashion-forward hair color and style trends be sure to follow @Redken on social media for the latest updates!