From style to finish, Mark McCarthy's latest collection — Elemental — showcases his incredible skill. The owner of MARKDAVID salon in Edinburgh, his work features stunning colour alongside perfectly poised styles and brings statement looks to life that are sure to be coveted in editorial sessions as well as salon inspiration. As we head into autumn, clients will be looking everywhere for warmer tones. So if you're looking for the perfect place to draw inspiration, keep reading to learn more about Mark and his beautiful new collection.
What is the concept behind this collection?
The inspiration behind these images was to create unique concepts. We worked together with our photographer to bring together a series of different looks with randomly generated themes, hair and makeup and locations. The aim of the imagery was to create something unique and exciting. As the hairdresser on the shoot, it was to showcase statement hair looks that included intricate hair upstyles, hair with lots of texture and also mesmerising colour work that included bold pinks and peaches and neon greens.
How did you decide on colours?
When creating the collection I wanted to showcase all of my hairdressing skills – my colour work, cutting and styling. I love how colour can enhance a hairstyle and I wanted to incorporate this into the imagery. I also wanted to use hair colours that are very much on-trend today and that really make a statement, such as neon greens, candyfloss pinks and peaches and also more pastel, dusky tones.
What was the key to creating these vibrant shades?
When creating vibrant shades, the health of the hair is extremely important. You may need to pre-lighten the hair to achieve such an intense hue. Therefore, using products like Olaplex is key to maintain the condition and integrity of the hair throughout the colouring process. Application is also incredibly important to achieve the best effect with the colour. For the orange and pink look it was all about placement, ensuring there was an equal amount of both colours and that these were strategically placed throughout the hair to create an almost layered look. For the neon green hair look, we wanted this to appear very funky and teamed this with a dark root for a more lived-in, edgy feel.
How did you use styling to distinguish this collection (and the colours)?
For each of the looks, the styling was completely different. For the neon green look, we cut this into a mullet and kept the styling quite natural and textured to let the cut and colour do all the talking. For the dusky pink look, we paired this with Hollywood waves to provide more of a statement and give the image the wow factor. With the pink and orange look, we crimped the style to help show off the different colours within the hair and to add to the fun feel of the look. For the long braid look we did not colour the model's hair but instead, used a variety of hair styling products prior to creating the braid to enhance the models natural colour and give it a regal shine that looked beautiful with this look.
What colours do you think we'll see most on clients this season?
For autumn/winter we will start to see a lot more warm hair tones, including coppers, mahogany and scarlet reds, which are always on trend at this time of year, and also coral tones for those who are looking for a more stand out shade for the season. Pink shades will continue to be popular, with blondes opting for warmer, more rose gold tones of pink to compliment and give warmth to their skin tone. We will also continue to see sun-kissed and glossy brunettes.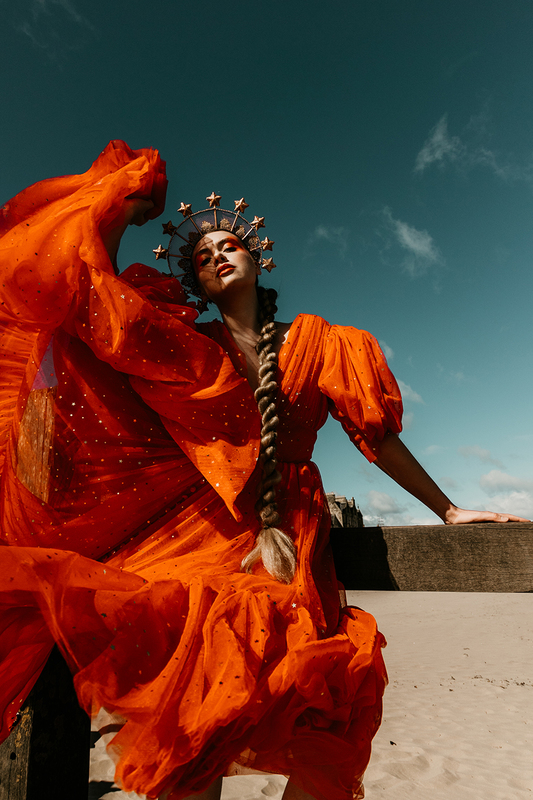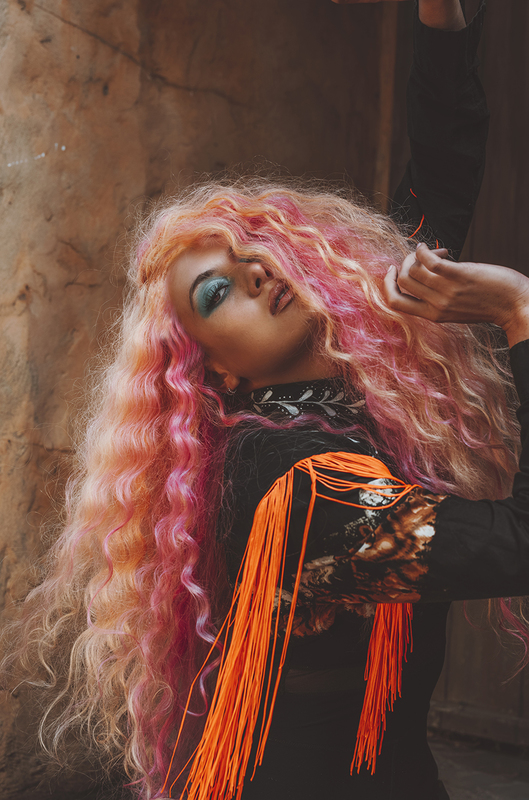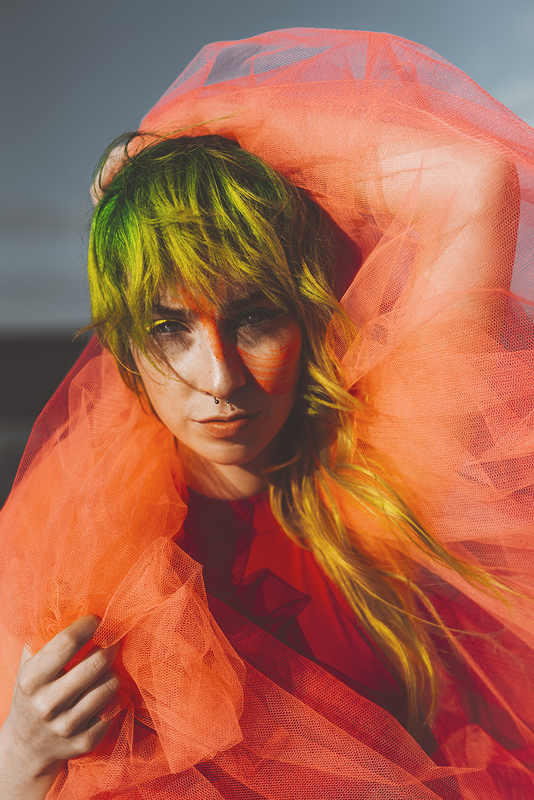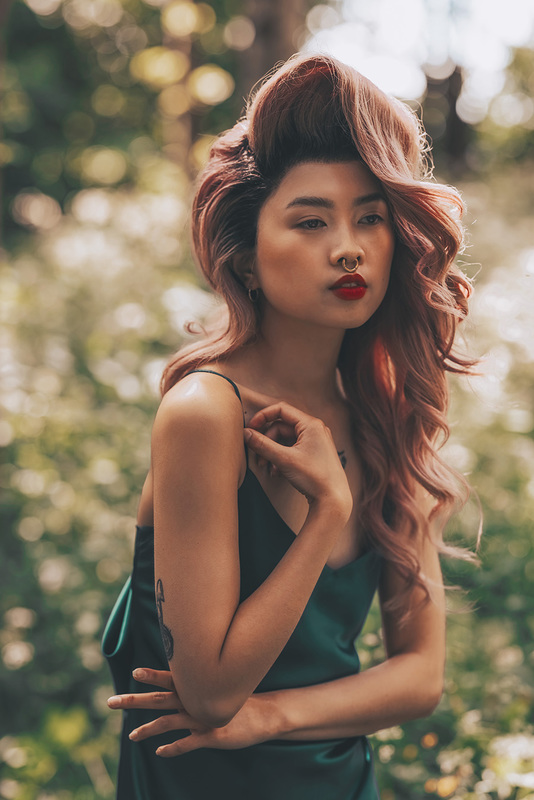 CREDITS:
Photography // @ambedophotography
Hair // Mark @markdavidsalon
Makeup // @facesbyfouin
Stylist // @stylishweebisum and @katybell___ @finnstagraming
BTS // @niamhschon @billyclicks