While fashion weeks around the world have been taking over the social spectrum, we have to remind ourselves that it's not just women's designs that are taking the spotlight. Men's fashion has become increasingly relevant as trends for men gain traction in everyday life. We chatted with Jenn Linton and Jaye Macdonald, Co-Directors of Linton & Mac as they reveal the tops men's hairstyles we'll be seeing this Autumn/Winter season!
---
THE MAN BOB: We've had the 'Man-Bun' and the 'Bro Flow,' now meet the latest men's style directly inspired by a traditionally female look. It seems the very blunt ends and lobe-length locks that have been both a catwalk and Instagram sensation for women over the last few seasons have now filtered through to the men. Gathering pace at London Fashion Week Men's Collections A/W'18 – the centre-parted blunt bobs worn tucked behind the ears at Blood Brother epitomise this trend – the look is sure to be one of our most requested styles as the new season arrives. This look works on pretty much all textures and hair types – except for very coarse and curly locks – but neat blunt ends are a must, and a defined parting preferable, to keep this style looking intentional, rather than the product of an awkward growing-out phase.
THE CONTEMPORARY COMB-OVER: Forget the bygone connotations of men wishing to disguise a bald patch: the comb-over is back! Already a celeb favourite (George Clooney, Leonardo DiCaprio and Justin Timberlake have a lot of love for this look) and looking sexier than ever, the comb-over is a slick trend that combines this season's hottest parting (the deep side-part) with a retro style that fashion can't seem to get enough of right now. Iconic and stylish, the contemporary comb-over works equally well on medium-length locks and long hair – in fact, the long comb-over was so dominant at Men's Fashion Week A/W '18 it's arguably a trend in its own right. Add a little hold and keep the look slick and suave with a gel wax, or stick to minimal product for a soft and modern finish, as seen at Daks A/W '18.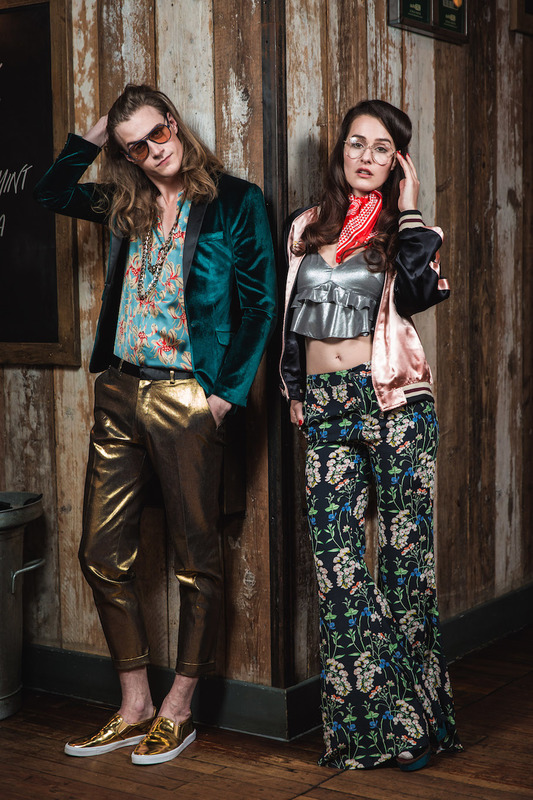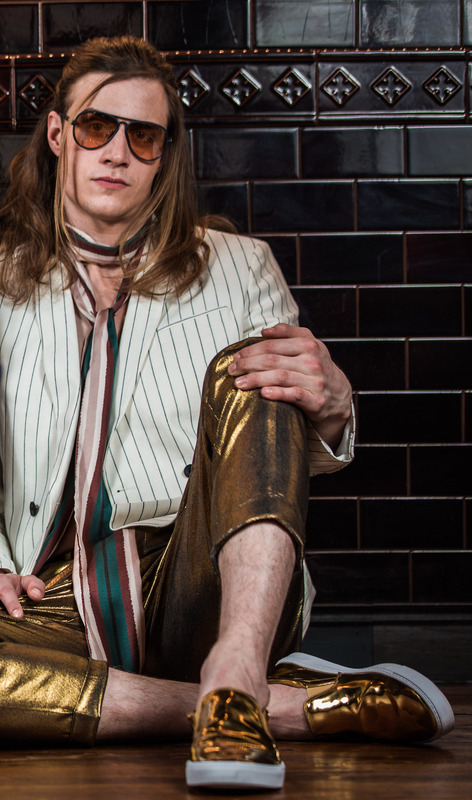 LENGTHY LOCKS: If your clients have been growing out last season's curtains, and have made it past the shoulders, then they probably don't fancy chopping the ends off and opting for the new season's Man Bob. Take heart: long sweeping locks, as showcased in our Geek Chic collection, are still very much on-trend for Autumn/Winter '18. Long hair suits pretty much any face shape, but square and oval faces with strong jawlines pull off the look particularly well. For a longer style to sit well you really do need to have quite a lot of thick hair – thinning hair tends to fall limp the longer it gets – however overly thick, coarse and frizzy hair will require plenty of maintenance, so think twice if your clients' hair falls into this category. At Sartorial Monk's A/W'18 show we saw models wearing their long locks poker straight and glossy (parted – of course – to the side) however if your clients have a natural wave to their hair embrace it: it helps give longer styles natural body and shape. If they decide to grow their lengths into one of the new season's longer styles, don't let them fall into the common trap of thinking they don't need a cut: the sides and back sections of hair are often thicker than the top hair, so some thinning techniques are required in those areas to form the shape. Taking off an extra few centimetres down the back and around the sides, while retaining the main length, will really help to make their styling easier, ensuring they visit you to keep their style looking trim.
---
For more fashion-forward styles, be sure to check out these posts and be sure to stock up on all goodies the Bangstyle store has to offer!