Think hairspray is solely reserved for women looking to create sky-high volume? Think again! Much like so many other products on the market, hairspray is universally beneficial. Not only can this powerhouse product lock in your style for hours on end, it can also prevent frizz and help other products work better in your strands. Don't believe us? Read on to find out three reasons why hairspray should be a staple in every guy's bathroom cabinet.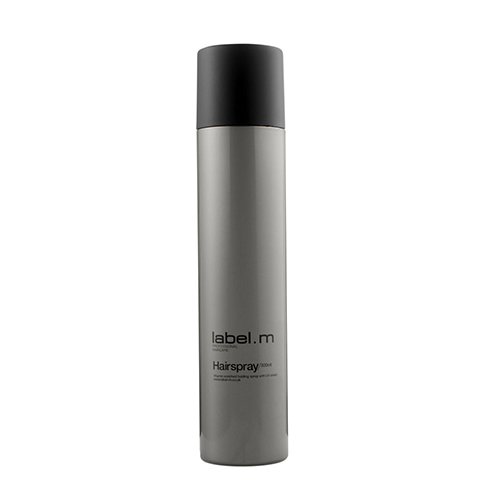 Fights frizz
Humidity can cause any hair texture to spur out of control, whether you have wavy, curly or slightly textured locks. hairspray forms a protective layer around the hair cuticle as a way to prevent moisture from seeping into strands and causing frizz.
Keeps hair in place without looking overdone
Looking for a little hold, but not a fan of rock-hard, over-styled strands? hairspray will keep your locks in place while still maintaining a natural look. For best results, opt for a flexible, yet buildable formula to help you achieve your desired style.
Can be layered
Think of hairspray like the classic button-up shirt: It looks great on its own, but it can also be layered over a T-shirt to create a customized look. From pomades to creams to gels, hairspray can be used with almost every type of styling product to provide texture, volume, and a customized hold.
Cover Image: Hair created by @daniele_deangelishair and @toniandguyworld team using label.m
---
For even more fashion-forward styles, check out label.m, the official sponsor of London Fashion Week. Want more tips and tricks? See all their latest inspiration on Instagram @labelmusa! & SHOP label.m, NOW in the Bangstyle store!