The change of season is the perfect time to pick up a few new essentials for hair inspiration. When it comes to men's styling, we absolutely love seeing all the new styles making their way into the mix. Whether you are a new stylist or a seasoned one, taking a few tips from Jim Shaw – Owner of Essensuals and Essensualsmen – is the perfect place to start. He expertly details a handsome fade and voluminous coif in this tutorial. Keep reading to see the steps!
THE BEFORE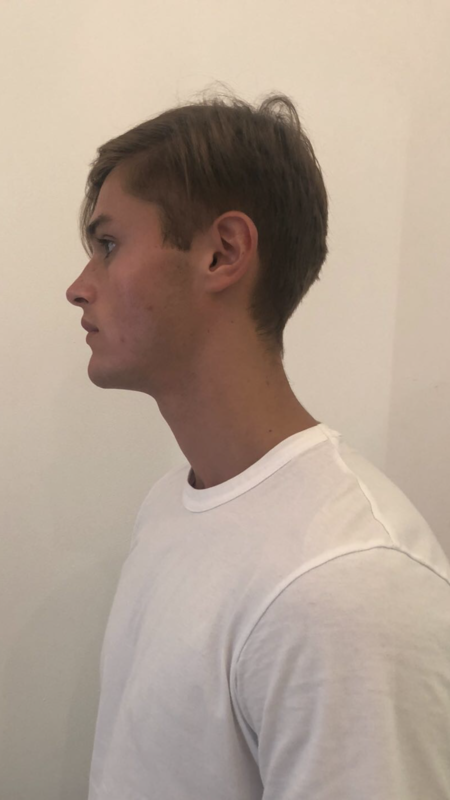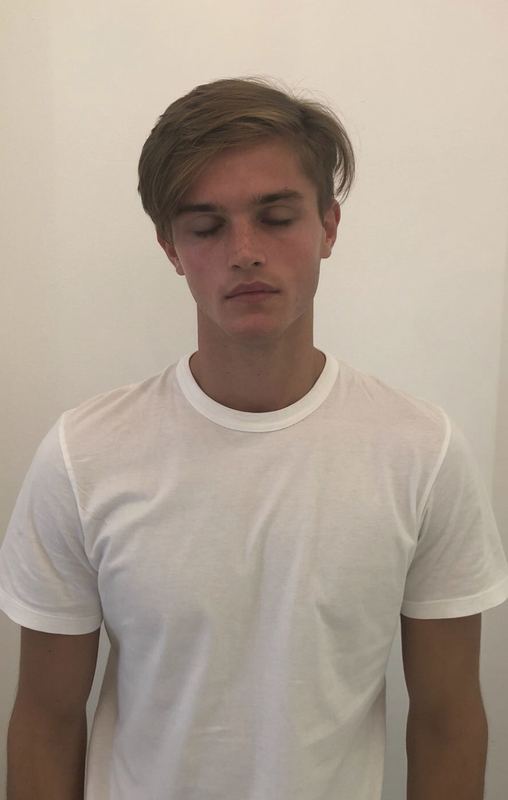 STEP 1
The first step to creating this look is to create that low side parting. The best way to do this is when the hair is damp and by using a comb to create the side parting, starting from the natural arch of the eyebrow.
STEP 2
The next step is to cut the hair scissor over comb and close to the head following the hairline for a precise yet soft finish. The key to this look was keeping the length on the top but also ensuring the finished look appeared disconnected.
STEP 3
After the cut, the next step was to add lots of texture to the hair, which I created by combining my cutting techniques. Adding in longer layers is a great way to add texture to the hair whilst maintaining length.
STEP 4
Next, a hairdryer can be used with a barrel brush to lift the hair and to blow-dry the hair over to the side to really showcase that statement side parting and to give the hair volume and lift.
STEP 5
The key to this look is lots of texture, therefore to finish, using texturising products is key. For this look, I used American Crew Boost Powder for maximum lift and then finished with the American Crew Alternator Finishing Spray to give the hair a flexible style with control and height.
THE FINISHED LOOK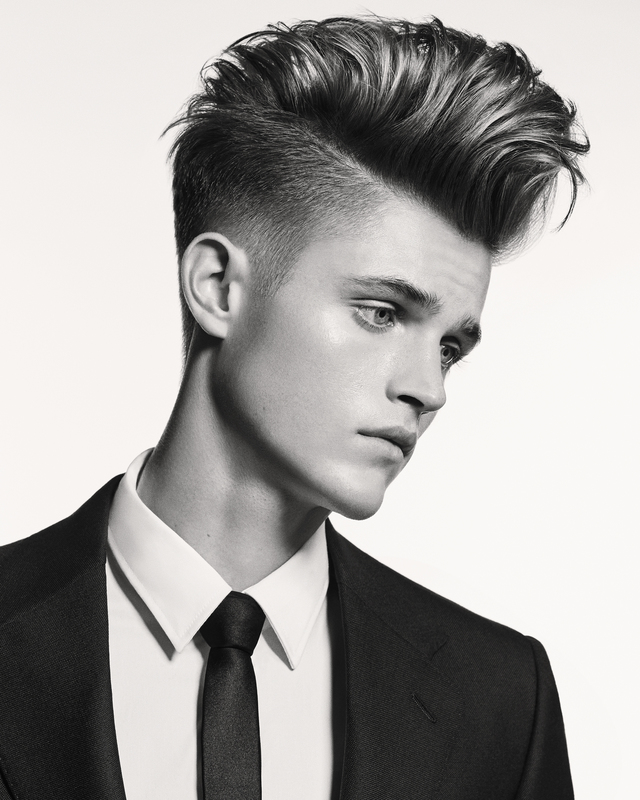 ---
For more fashion-forward styles and product picks and be sure to stock up on all goodies the Bangstyle store has to offer!