Rockabilly started as a movement within the music world and ended up being so much more. From fashion and trends to street style and a new way of life, it defined a decade in music and moved a generation in style. Today, a clear nod to the '50s, rockabilly can be seen in men's hair trends with defined pomps, slick side parts, unapologetic movement and a classic roll on longer hair.
In fashion, we've seen the influx of this movement as designers replicate clean lines and classic Surf- and Moto-inspired wear with the hairstyles to match. Seen on the runway and in street styles; men have been growing out their hair and experimenting with their styles. Trying on new styles has never been more in style, 43% of 16-24 year olds (23% of men over 24) are likely to change their hairstyle depending on where they are going, and that means men are searching far and wide for the tools and techniques to take their hair to new heights.
Style Tips
For The Classic Pomp: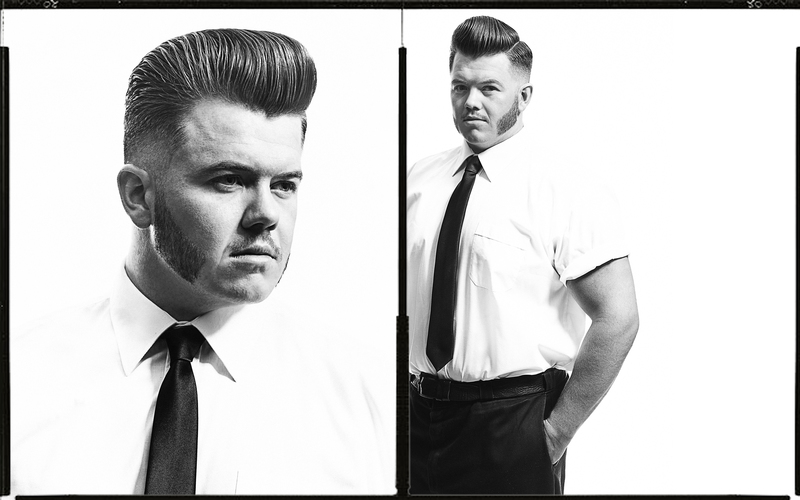 Volume is the key to creating a full pompadour. After shampooing thoroughly, apply Grooming Tonic to help hair hold while heat styling, giving both volume and texture. Use a vent brush or round brush, brushing hair up and away from the face, creating extra lift. To finish, apply Fiber Pomade to hands and then work into hair. Use either a comb or fingers to position hair into place.
For A Rockabilly Roll: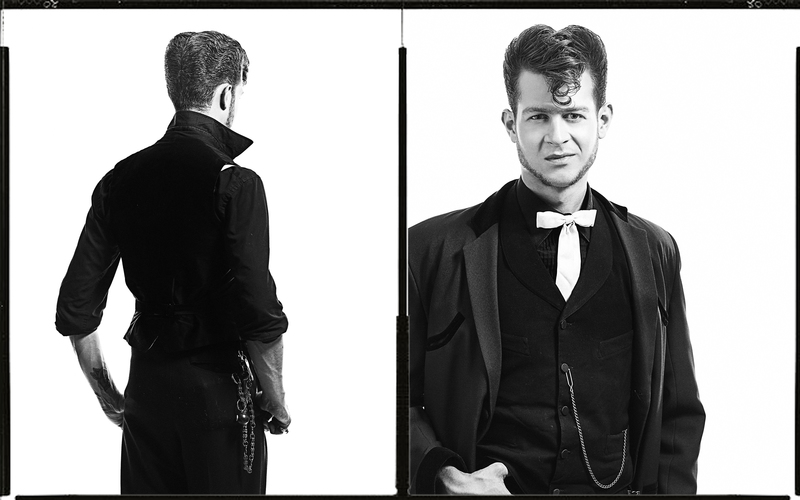 This style is a new take on a Mohawk. Giving hair accentuation in the middle but with a style instead of a specific cut. The style, also known as a "Ducktail" or "Duck's Arse" creates movement toward the center of the head. Prep hair with Grooming Tonic and use a vent brush or round brush (if more tension is needed) to blow dry hair back. Aim to flip the hair as you dry to bend the hair inward toward the center. Pomade and a comb will be key for perfecting this style. Reuzel Grease Pink is your best bet for getting this style to hold its shape. Apply to dry hair and use a comb to shape the hair into a "roll" shape. Depending on hair length and desired style, this can be done toward the top of the head or at the back near the nape.
For A Side Part That Stays Put: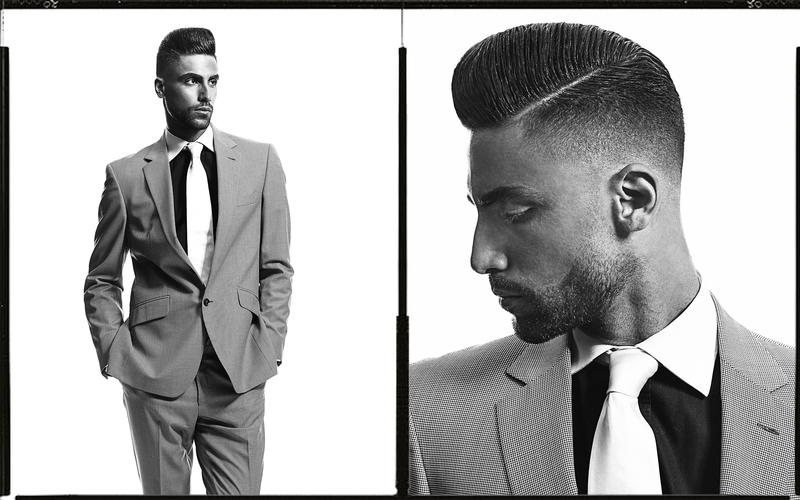 Whether you wear a side part on the daily or are trying it out for the day, a perfect mix of product will take your look from sloppy to sharp. Based on your haircut or hair pattern, decide which side is best to part on. (If you have a cowlick, it is usually easiest to part on this side.) Use Grooming Tonic and a blow dryer to begin to create your part as your hair dries, using your fingers, a comb or a brush to set the foundation for your part. Once dry, apply Reuzel Pomade Blue, for a strong hold and high shine finish.
To check out all of our products and to learn more about each, be sure to check out Reuzel on Bangstyle and follow us on Instagram @Reuzel to see our most up-to-date inspiration!