The Met Gala is best know for its outrageous fashion and A-list celebrity guest list. The big event has long been known as "Fashion's Biggest Night Out," but, there's more to this over-the-top celebration, out of this world clothing and red carpet celebrity couples. The night welcomes the highly anticipated opening of the Costume Institute's Annual Fashion Exhibit and while raising funds for the Costume Institure also honors Comme des Garçon's, Rei Kawakubo.
The theme for the 2017 Met Gala, 'avant-garde,' was centered on Japanese designer Rei Kawakubo's Art of the In-Between. Her fashion label has long been loved for it's keen ability to push limits through its unique application of simple fabrics like cotton and polyester while becoming fashion's definition of androgyny.
Although the outfits were beyond stunning, the hair was out of this world as it complimented all of the fabulous outfits. Pixies and short cuts ruled, while top-knots, beach waves and lighter locks made appearances! See what celebs made us swoon, confused and obsessed with the gowns (and suits) they chose.
Cara Delevingne
She recently made headlines for her pixie, then her shaved head and new movie role. At the Met Gala, Cara turned heads with her metallic sprayed on hair. If there's anyone who can pull of this look, it's Ms. Delevingne.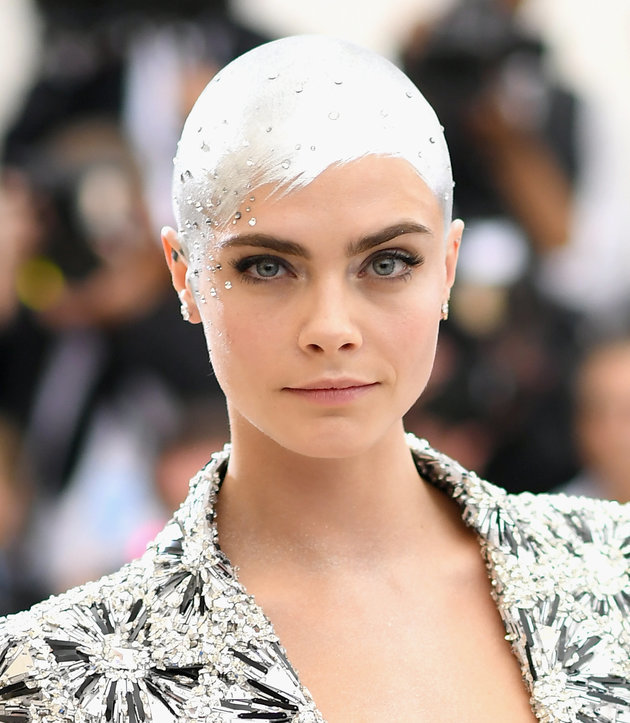 Zendaya
Talking about natural beauty, Zendaya's free and flowing hair mimicked not only the silhouette of her outfit but the printed birds on it as well. Wearing Dolce & Gabbana, she contrasted the theme of the Met Gala in the most beautiful way. Rock on Zendaya!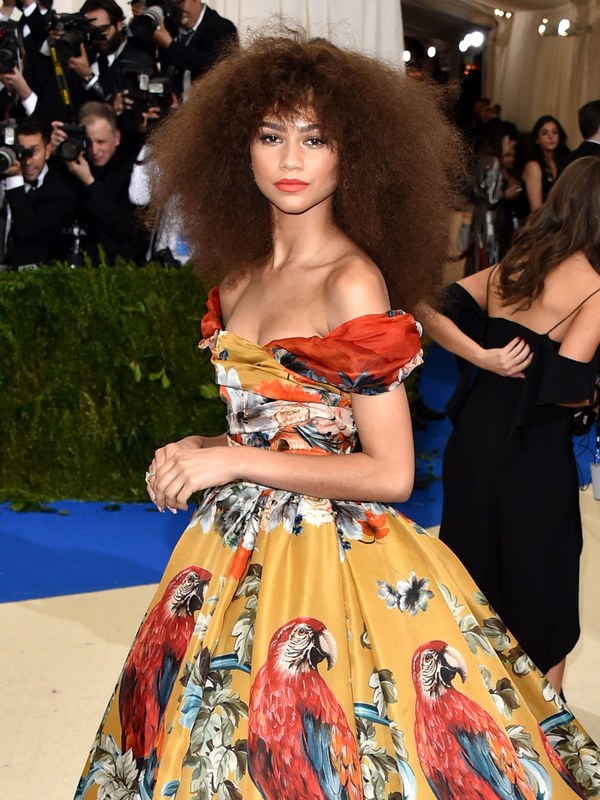 Rihanna
Sticking with the theme, Rihanna wore a Commes des Garçons dress that was incredibly avant-garde. The floral textile and shape of the dress looked like petals and gave off the feeling of floral. With lavishly laced up red heels, red toned makeup to match and perfectly coifed bangs, Rihanna proved her passion for beauty and fashion.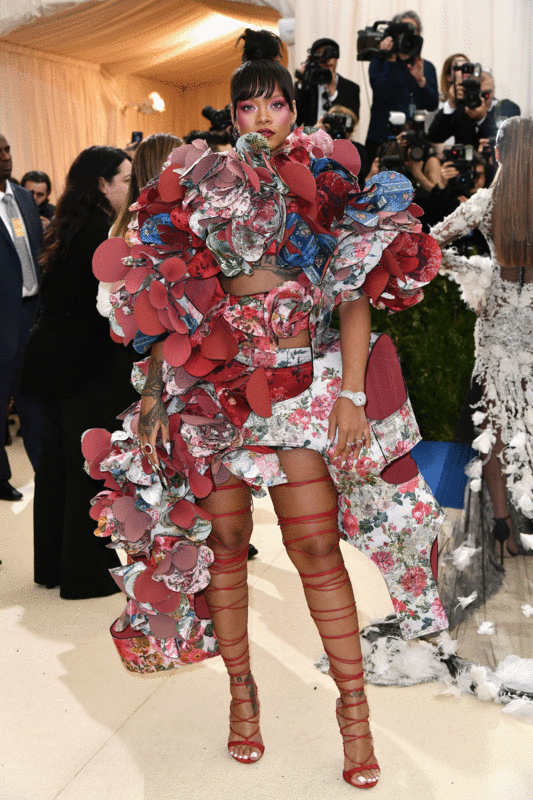 Jaden Smith
Turning heads for the night and taking his hairstyle out of the box – almost literally – Jaden Smith showed off his brand new crop, with his old style in tow. Wearing an all black Louis Vuitton suit, he contrasted his look by carrying his bleached dreads down the carpet. He also added a bit of bling with a grill and might have even started a new trend – the man heel.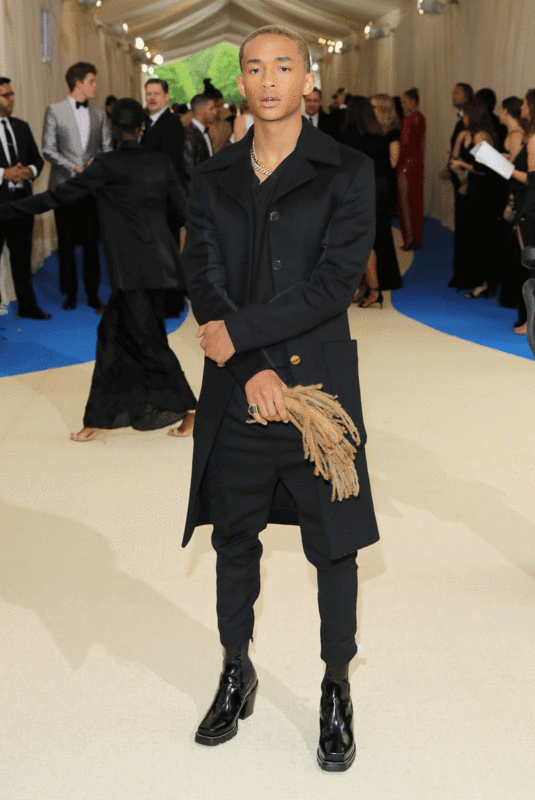 ---
What styles will you be recreating?! Be sure to check out even more trends on Bangstyle and tag us in your styles on Instagram @Bangstyle!