Texture has never been more 'in' than it has been this season. From fashion houses all over the world requesting models with texture to wardrobes walking down the runway with an accentuation on texture within their designs. The world it seems has gone crazy for texture and we can't help but love this movement. Men and women everywhere are embracing their natural strands and starting new styles along the way.
At the helm of this movement, there has been a focus on hair care and the importance of quality techniques and tips – of which, Mizani has always been and continues to be at the forefront. With the latest launch of their #TEXTURESQUADPRO Team – from celebrity stylists and color experts to editorial darlings and salon owners – they are creating a collective of knowledge and inspiration for men and women of all hair types.
We are so happy to introduce the team, including Marcia Hamilton, Pekela Riley, Leysa Carillo, Peter Mazilu, Rachel Redd, David Thompson, Deycke Heidorn!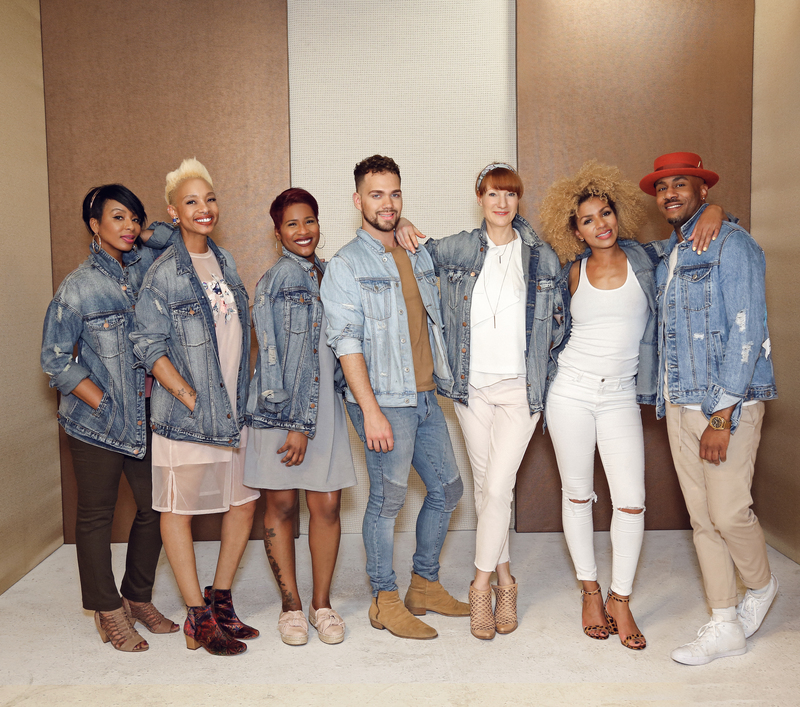 We caught up with a few of their team members about this movement to discuss their top tips and product picks for the season ahead.
There is no such thing as a "difficult hair type," says Deycke Heidorn. "Finally, we are seeing women who love wearing, and embracing their natural texture," she adds. This sentiment is sure to inspire men and women all over the world who up until now have had to "control" their texture or find ways to work around their natural patterns. We are now living in a day and age where it is finally becoming easier to get personalized care and speak with a professional that understands your hair. "You want to find products that are highly functional but, most importantly, respect and nurture the quality and texture of hair," Heidorn adds. "Styling starts with healthy hair – scalp care and treatments are as important as finding the best hair styling product."
When it comes to product picks, Heidorn details some of her favorites and why:
"Create a healthy texture over time by nourishing your scalp and hair shaft. Your hair will be stronger and your texture pattern will look more defined with healthy hair. To get there, choose a shampoo and treatment that is best for your hair type. Avoid breakage by using a Leave-In Conditioner, like Mizani 25 Miracle Milk, which helps detangle as it nourishes. Finally, try styling products made for your curl pattern! The True Textures line by Mizani offers styling products, like the Twist and Coil Jelly, which is great for twist outs and smooth setting techniques. Or use the Curl Define Pudding as a final styling product to shaping and define your texture. Most importantly, embrace your natural texture, don't fight it."
When we caught up with some of the other members of the #TEXTURESQUAD – Marcia Hamilton and David Thompson – they agreed, Mizani 25 Miracle Milk is a crowd pleaser! "It offers a great balance between moisture and UV and heat protection with or without using hot tools." Said Thompson. He loves utilizing this product for wash and wear looks. He finds that it creates "balance between curl definition and moisture."
Marcia Hamilton loves creating natural texture and unique looks. She also relies on the 25 benefits of this styler, ranging from detangling and adding moisture to color protection and style prep, she finds this paraben- and sulfate-free styler is lightweight enough to use on the daily.
Looking For Styling Tips?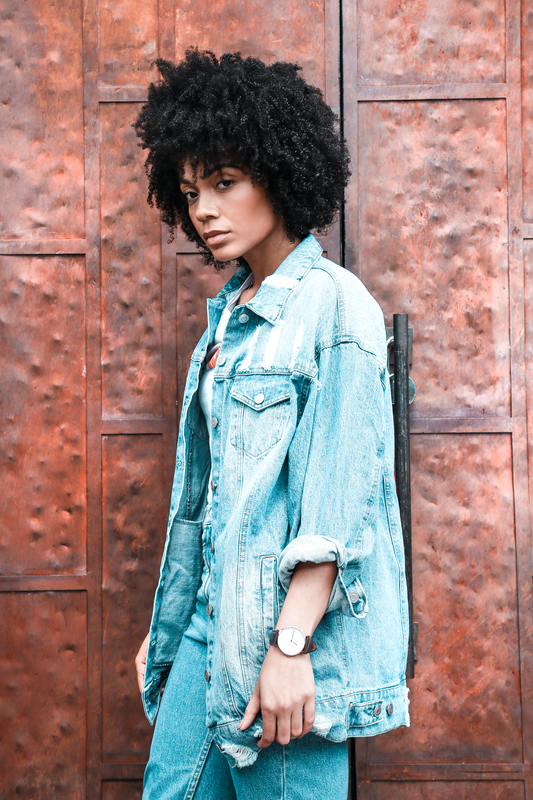 Deycke Heidorn shares some of her favorites. "Living in NYC, I am surrounded by inspiration and trends right off the streets. Styles that really caught my eye this season were braided do's equipped with hair accessories, clips, and threads."
"We're seeing a lot of golden threads braided into looks this season for a festive effect. I believe it is a great style for Fall/Winter because it is luxurious and creative. This also works beautifully if you braid the sides of your hair, incorporating thread, or accessories and let the top section be worn as a naturally textured crown. I love working with hair accessories to add to an outfit or complimenting your hair color and when it comes to texture, it's all in the details!"
David Thompson sticks to his natural inspiration for special occasions. "I am pulling lots of inspiration from the 70s this season – from statement haircuts with shapes and texture to wavy-straight lived-in textures," he adds.
Now, let's talk hair crushes!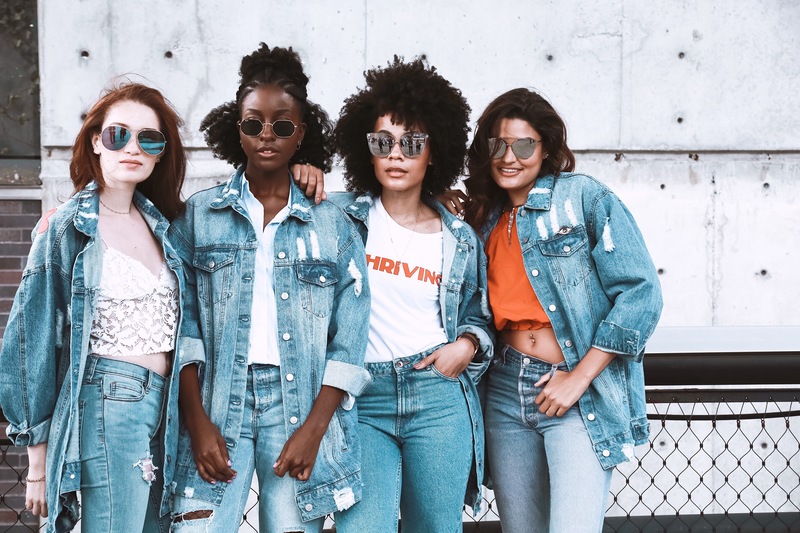 Currently, Marcia is crushing on textured hairstyles from Solange, SZA, Yomatisse, Yara Shahidi, and Imaan Hammam. Giving us all some serious style inspiration, Hamilton adds that "the best way to manipulate texture this season is by making waves naturally with braided and twist-out sets. Utilize hair while it is slightly damp and let air dry overnight for easy waves and texture."
David Thompson is crushing on Beyonce!!!! He finds that Neal does an amazing job with all the different textures he creates. "The hair always speaks before she even begins to perform!" He notes.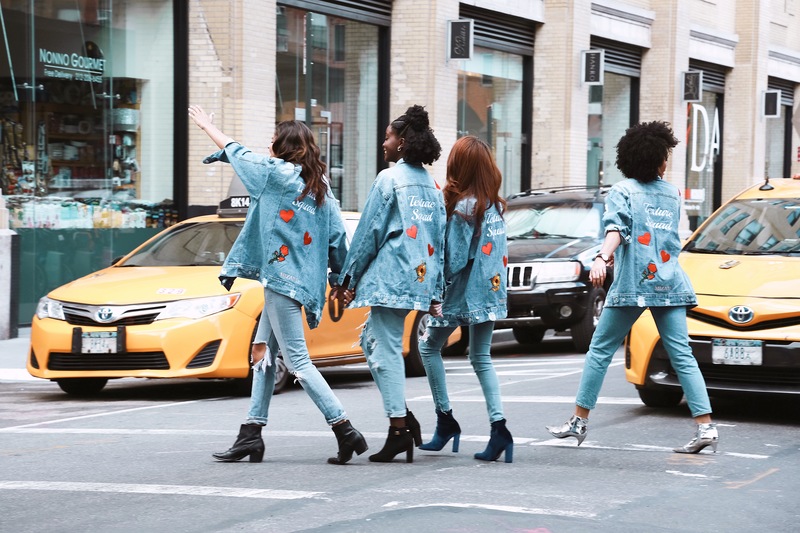 We love the direction not only the hair industry has taken but society in general. Embracing individuality and natural styles give freedom to hair artists and individuals to see what new shapes take place! "What I love most about my profession is diversity. Every hair type requires a different treatment." Says Deycke Heidorn, and the #TEXTURESQUADPRO Team is the perfect place to start to educate and inspire. Be sure to follow them and Mizani on social media @Mizaniusa to see the latest and greatest!